In this article, you will get to know how to create auto-reply in SocialBot.
Note: you must have feature access
Take the following steps to create auto-reply in SocialBot:
Step 1: On the left-hand menu, click on the reply option
Step 2: Click on create a new template.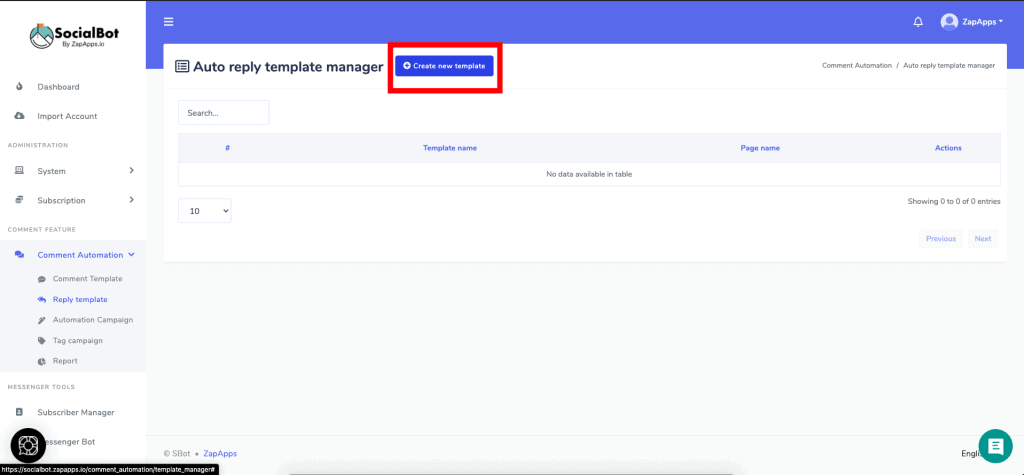 Step 3: Select a page where you want to deliver an automatic reply.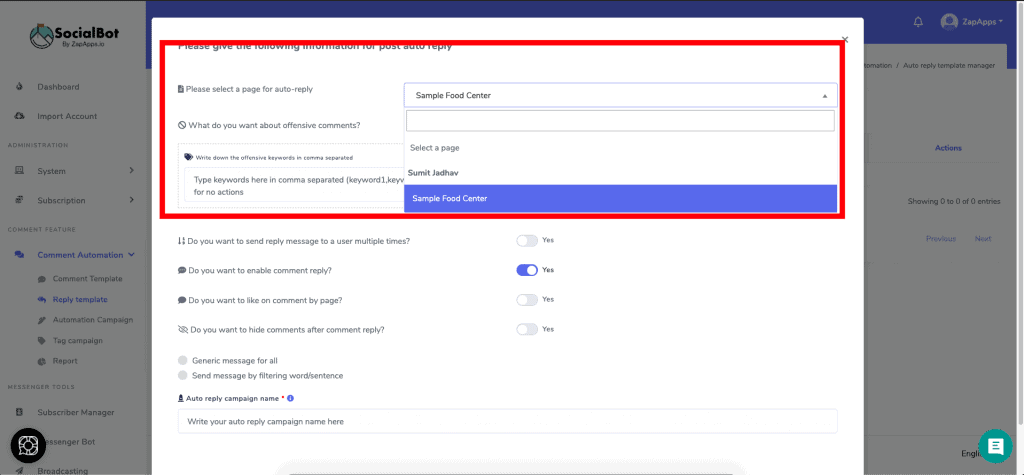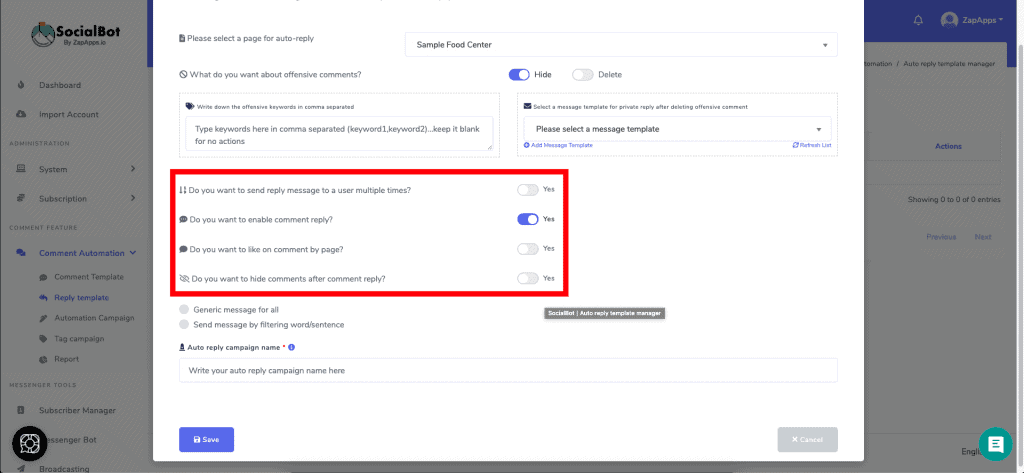 If you selected the Generic option, then each user gets a reply. You have another option filtering words based on keywords.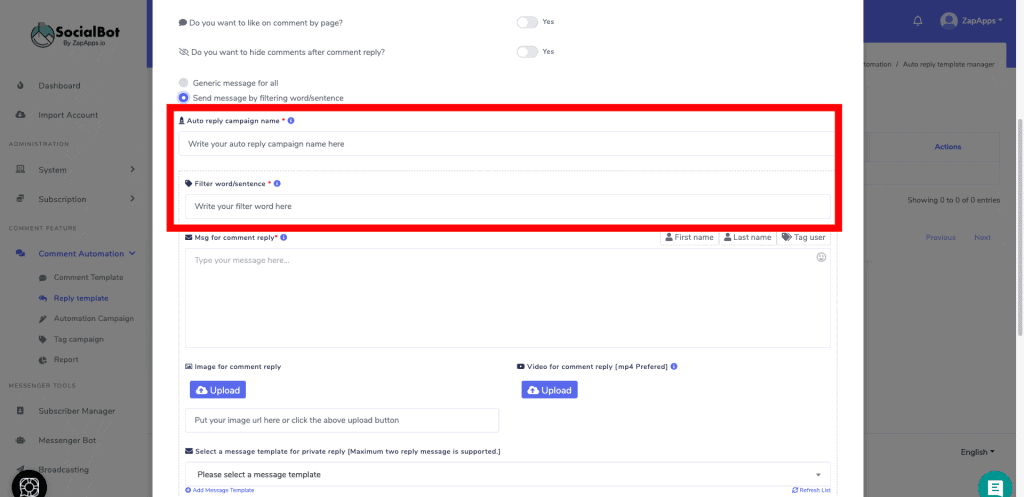 Step 8: Add reply campaign name and add your keywords for filtration.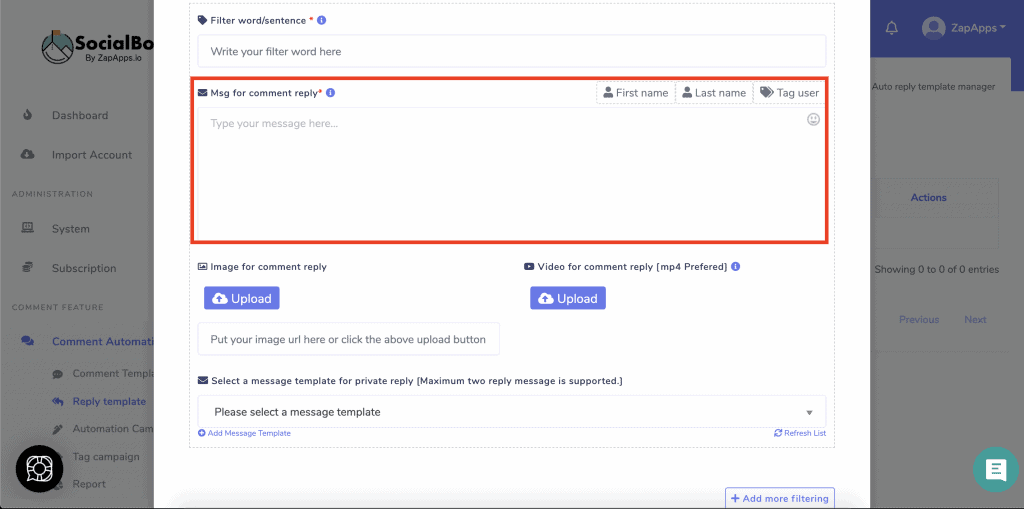 Step 9: Add your reply.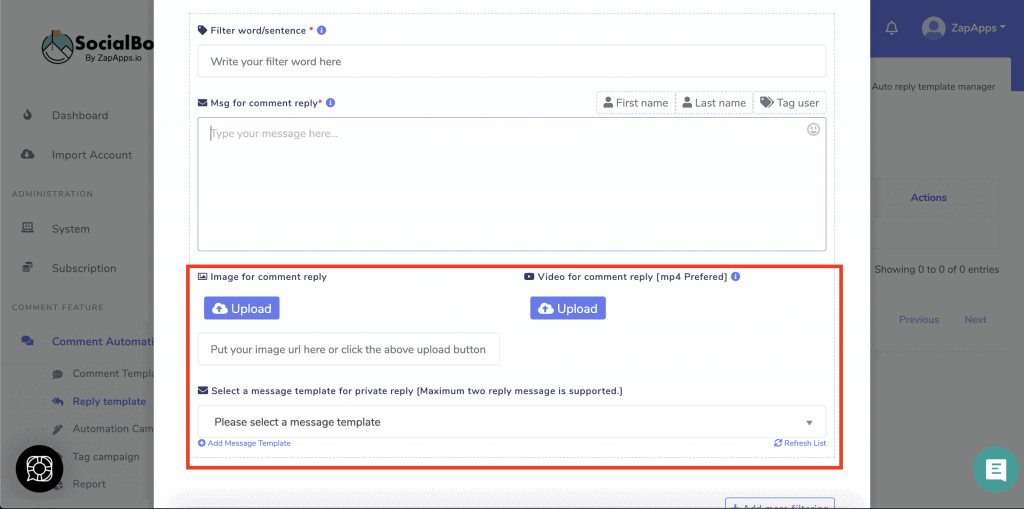 Step 10: As per your choice, you have two options images or videos as per your need.
Step 11: You can add your template. And click on the submit button.
Your Autoreply has been created and ready to shoot a reply automatically.