In this article, you will know how to enable/disable bot connection for Facebook in SocialBot.
Note:
Make sure you have login into SocialBot.

Make sure you connected Facebook to a social bot. If not, then read this article:- How to connect Facebook to the SocialBot.
Step 1: You will see the list of Facebook pages in the SocialBot to enable a click on the enable button.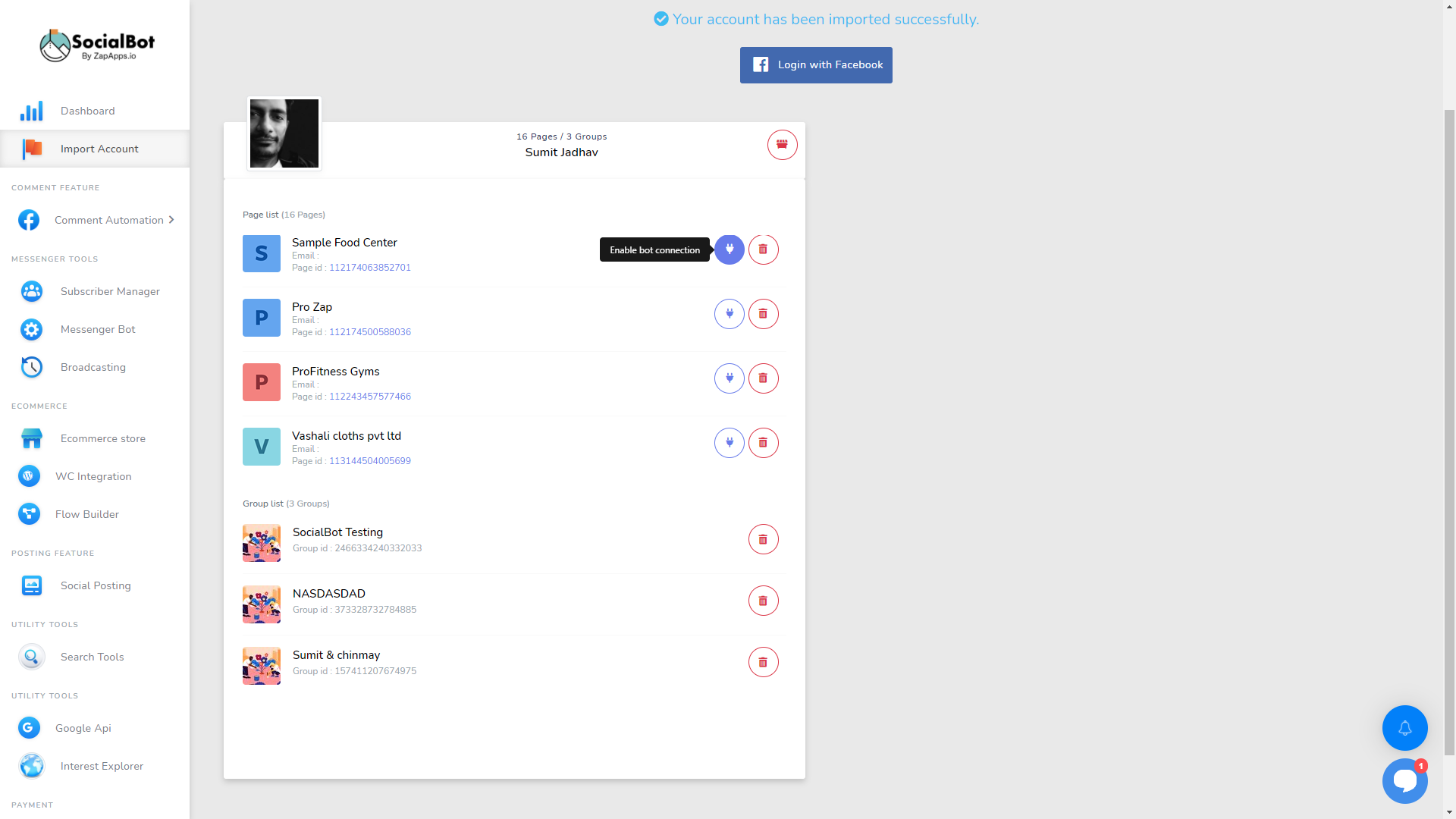 Step 2:- Press an ok button to enable the bot connection.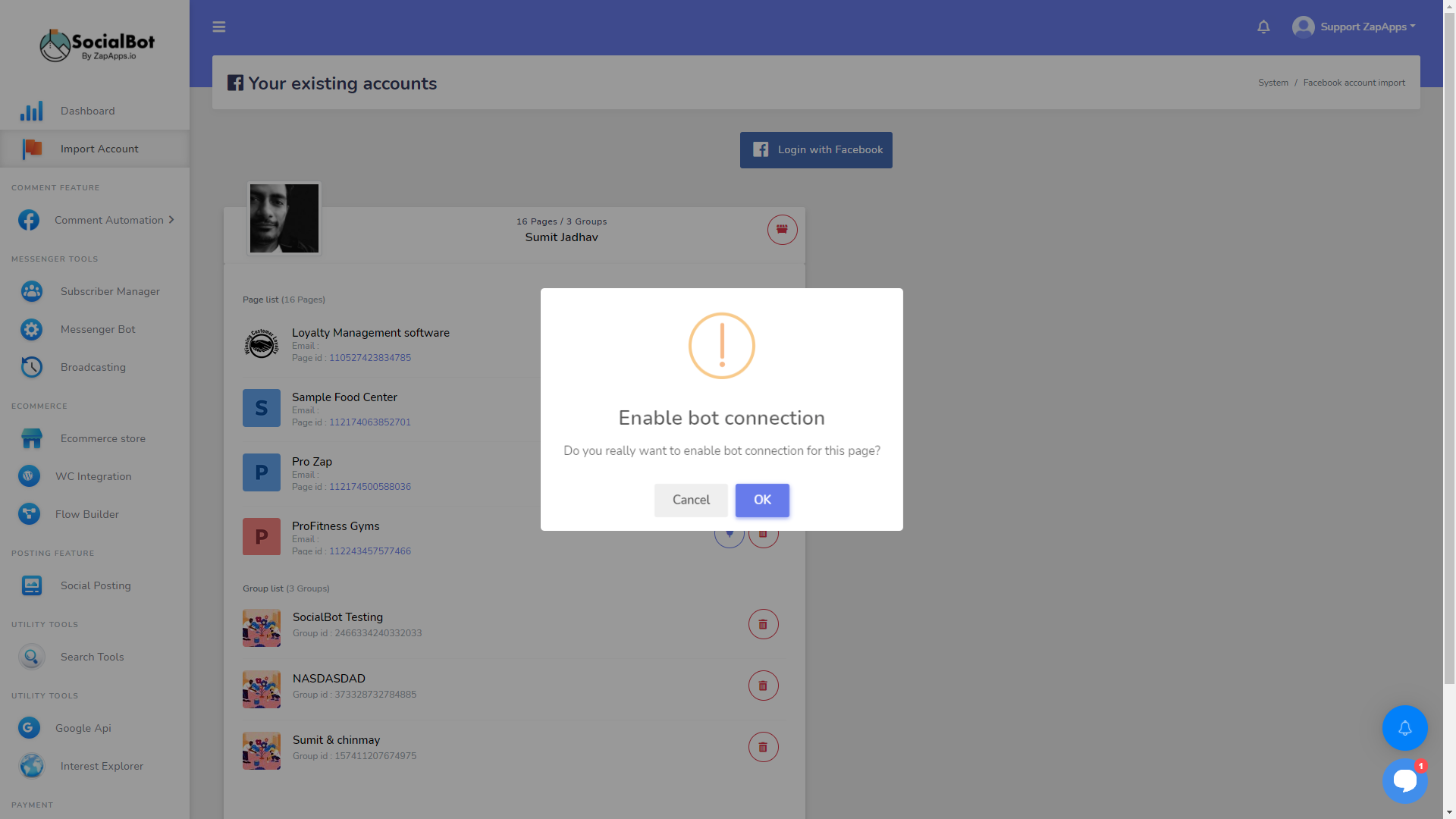 Great! Your bot is connected and ready to use.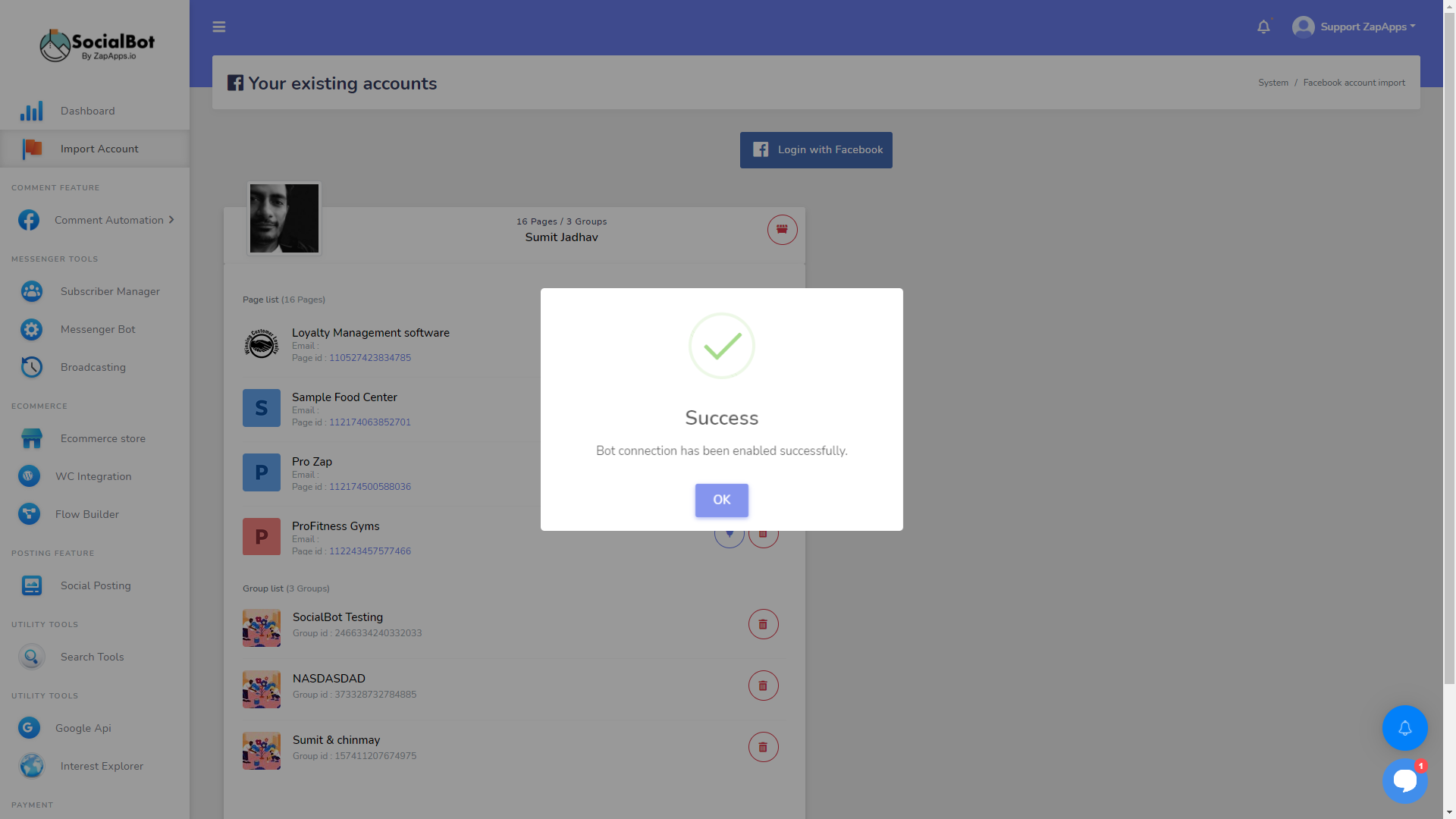 If you want to delete bot connection or ease data, you can do the following things: -
you can do enable and disable it by pressing buttons.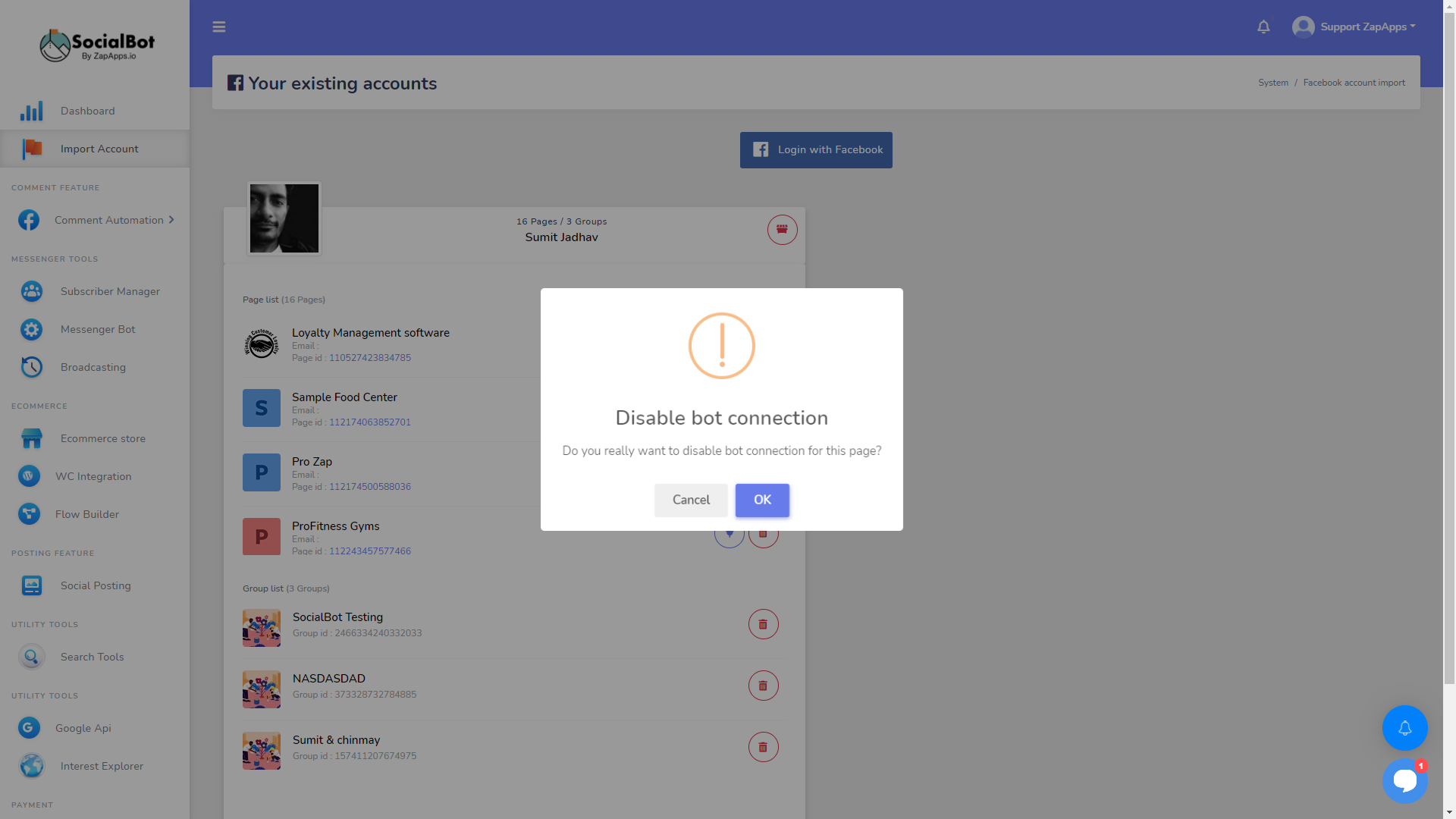 If you want to delete the connection and erase all data press the erase button.