SocialBot Bulk Post Planner is a new offering from SocialBot. It enables uploading images, links, or campaigns via CSV file in bulk to make posting a piece of cake. Today, we will tell you how you can use SocialBot Bulk Post Planner and curate campaigns using CSV file upload. But first, let's see how you must format your CSV files. Take a look.
1. The CSV files must contain four header fields: campaign name, campaign type, message, and source.
2. The entry for the campaign-name can be optional and inserted if necessary.
3. Values are a must for campaign_type and message.
4. The campaign type must include text, image, or link.
5. Then, entry for the source can also be entered if needed.
How to use CSV file to post on Social Media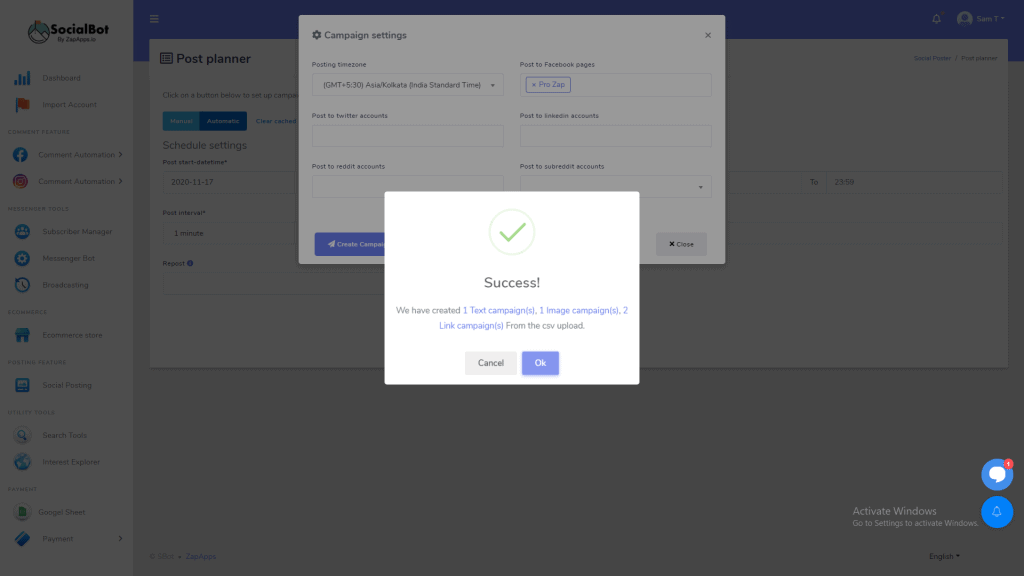 1. Use SocialBot Bulk Post Planner, log in to your dashboard, and opt for the social posting menu present on the left side.
2. Now, choose the social posting page and go to the bulk post planner, which is present below the social poster.
3. Then, click on the campaign list.
4. Download the CSV file and then upload it via the upload interface.
5. After uploading the CSV file, you will see a table with the uploaded data.
6. There, you will see Manual or Automatic.
7. When you opt for a manual, you can set the date and time for each campaign accordingly, while with the help of an automatic setting, it will be calculated automatically, just like the name suggests.
How To Choose Automatic Setting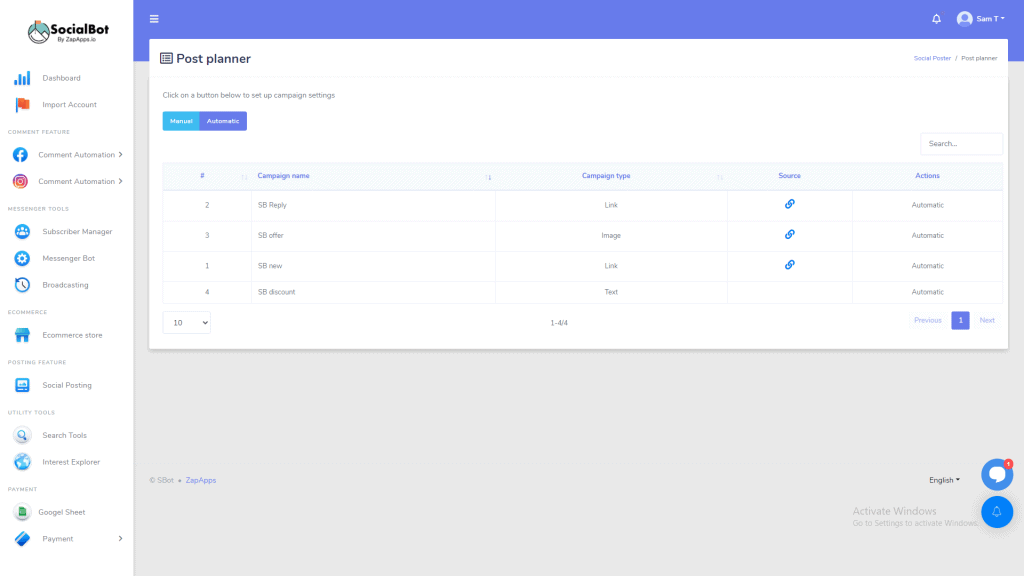 1. Once you click on the automatic tab, the data-table will disappear while another interface will pop up where you can set start date, post time, interval, and day-off.
2. The post-time setting specifies when the post will go on social media, while the break lets the system know how often the posts must go.
3. Once all the settings are done, you must click on the Next button located under the schedule setting.
4. When you choose next, you will get an option to include your time zone.
5. For all the imported accounts, media will be available through down drops on the modal.
6. Once you are done with the setup, you can proceed to curate campaigns.
7. Click on create campaigns to do the same.
How To Choose Manual Setting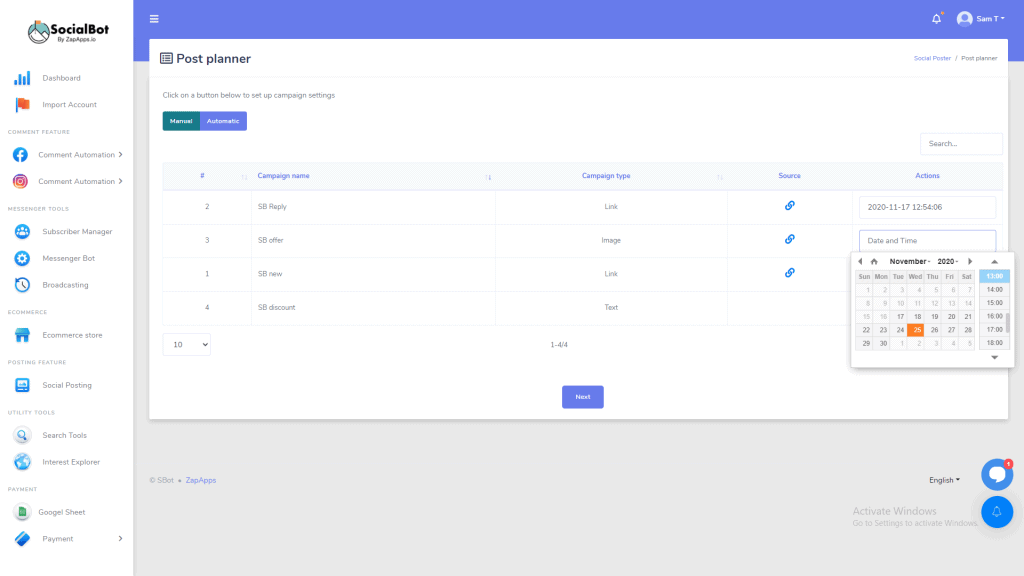 1. Once the CSV files have been uploaded. You will see the data-table interface.
2. Now, click on the manual tab.
3. Then, you will see date-time fields, which are on the right side.
4. Now, enter the values by going through one tab after another.
5. Once all the boxes have been filled, click on next.
6. Finally, click on create campaigns.