Note: To send a post on the Facebook group, you required SocialBot App install in the Facebook group.

How to install SocialBot App in the Facebook group.
Step 1: On the left-hand menu, search for the settings option click on it.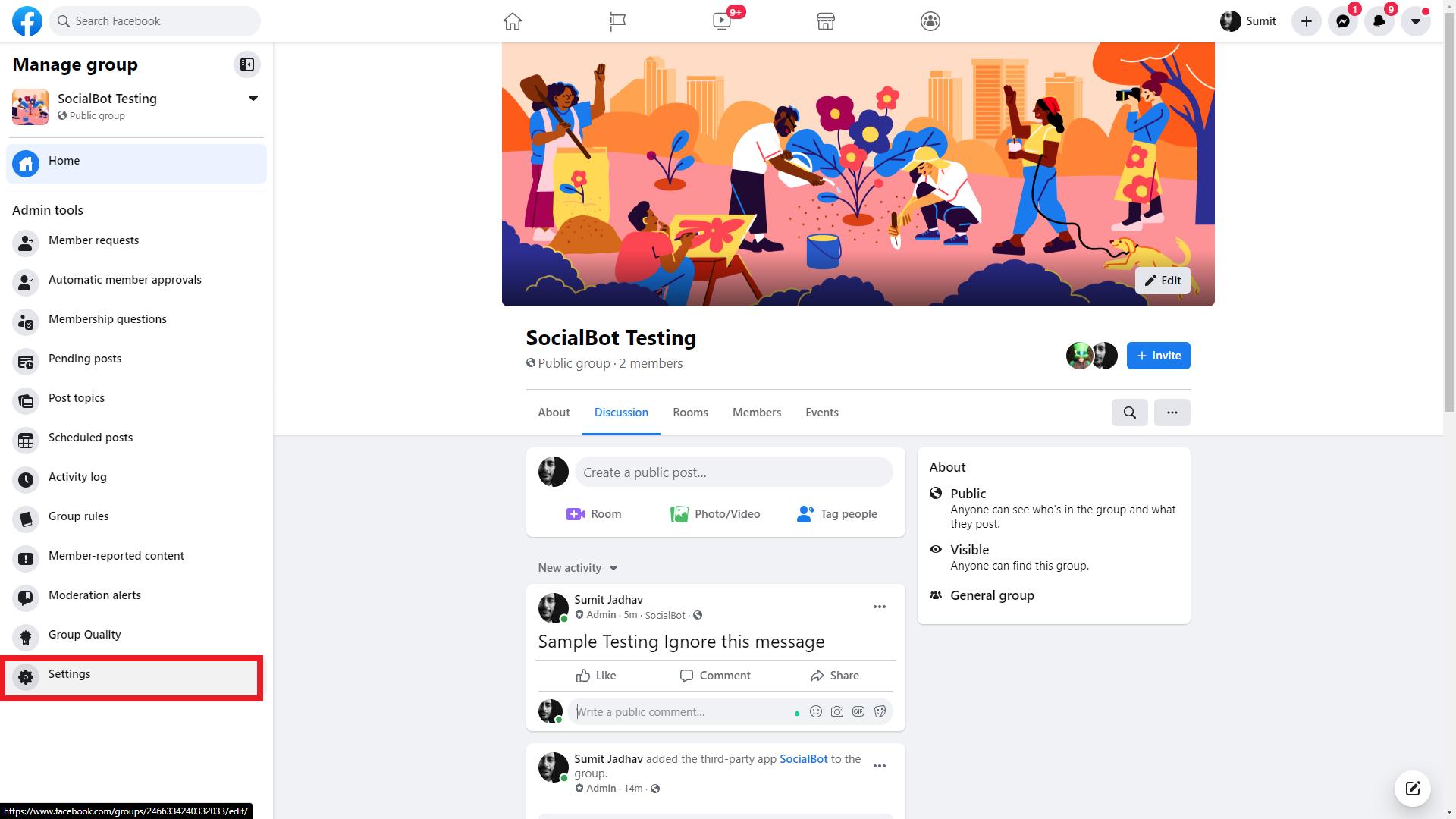 Step 2: Go to the Manage advance Settings section and click on Apps options, then click on Add Apps option.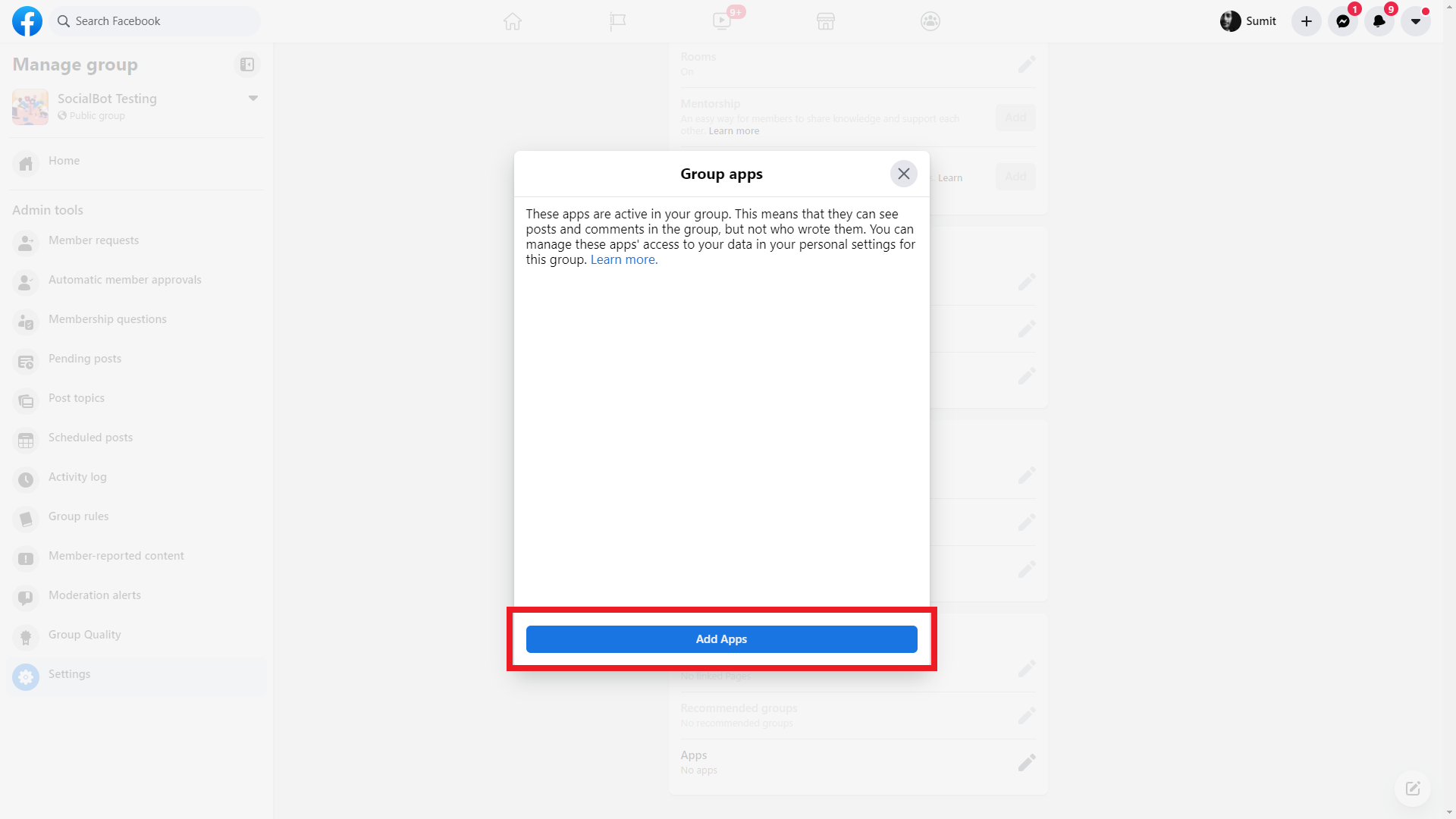 Step 3: Enter the search word "SocialBot" click on it. A new window will pop up. Click on Add button.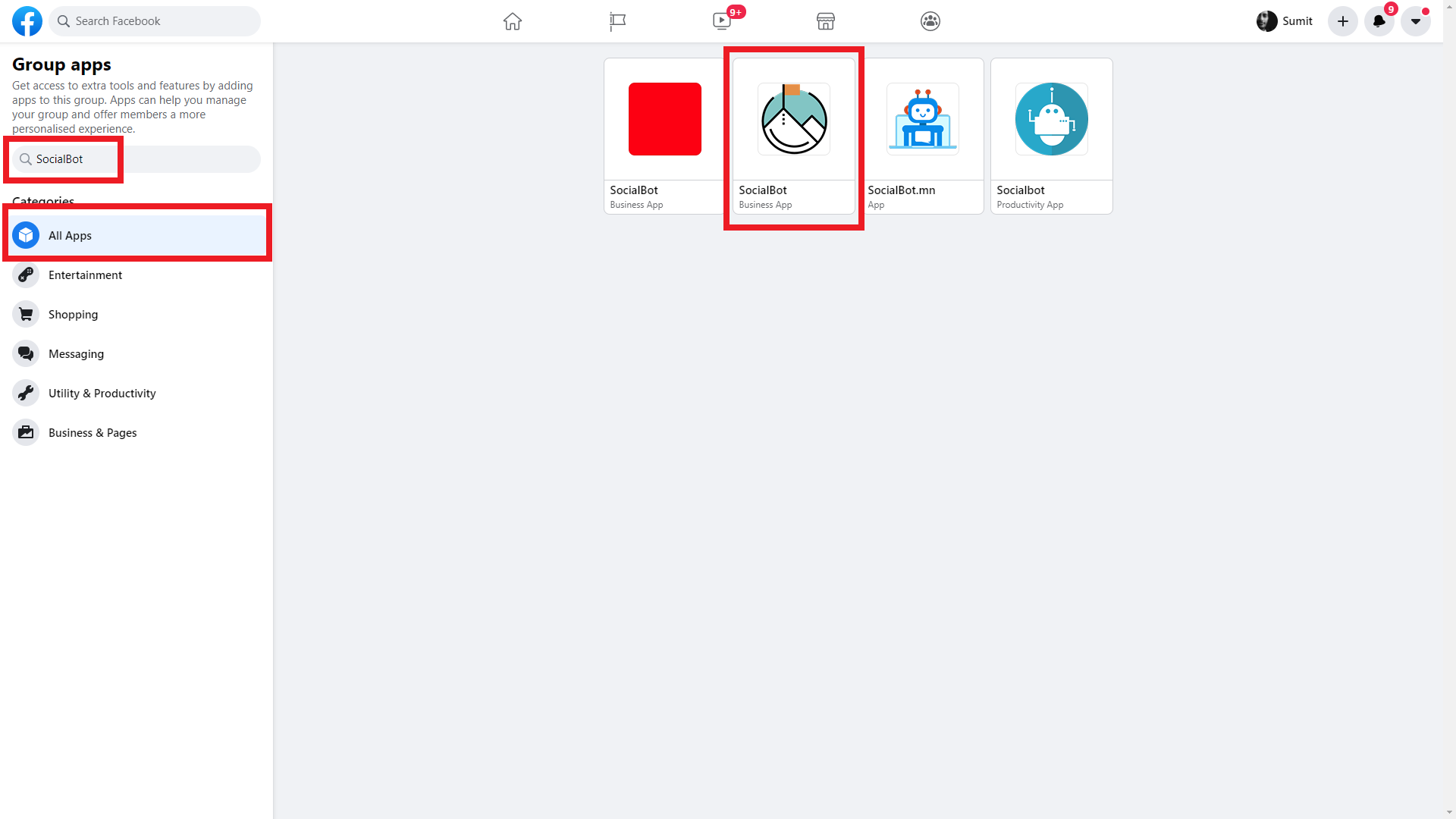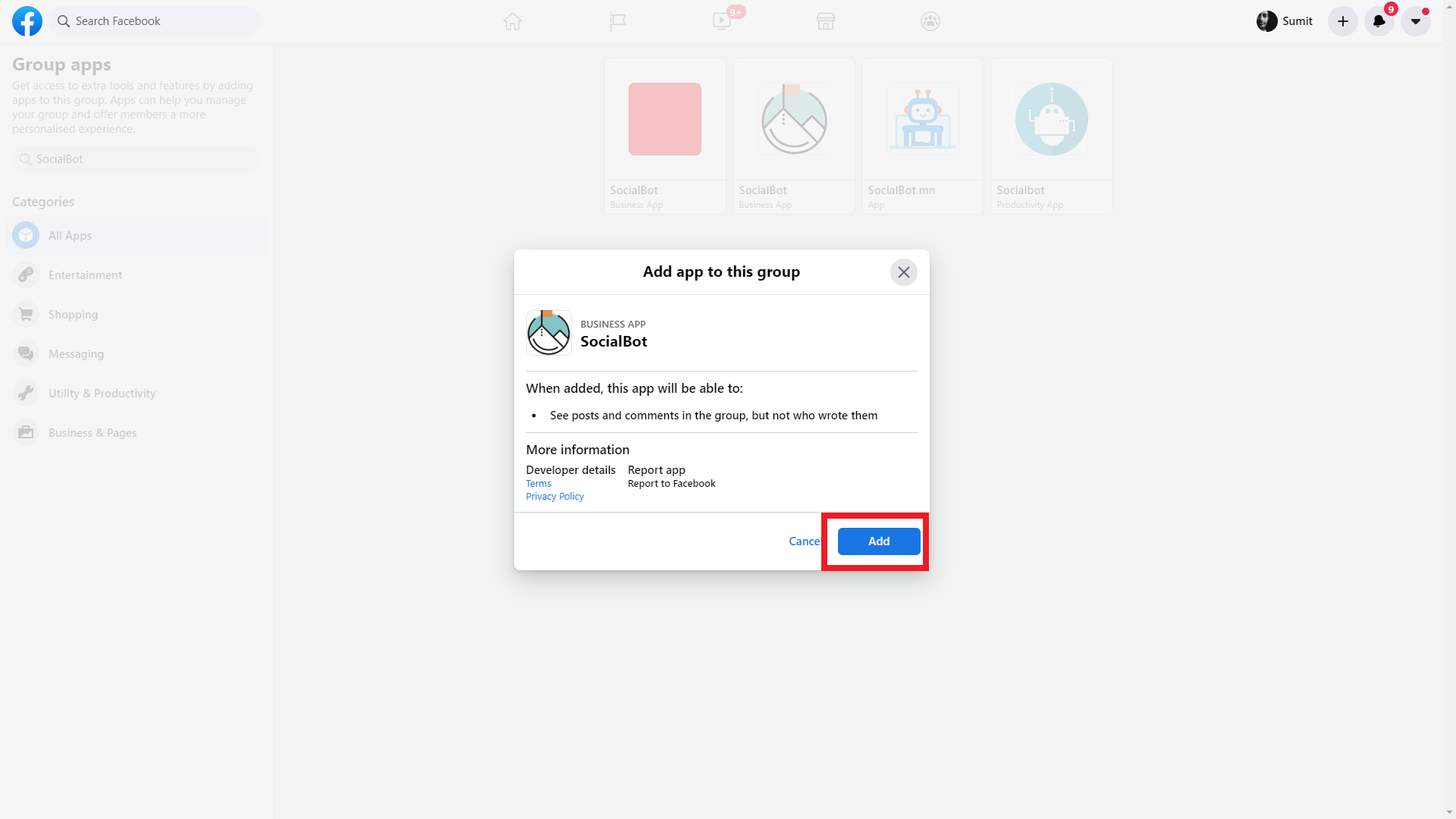 Done You've added SocialBot App, and You can now use it in this group.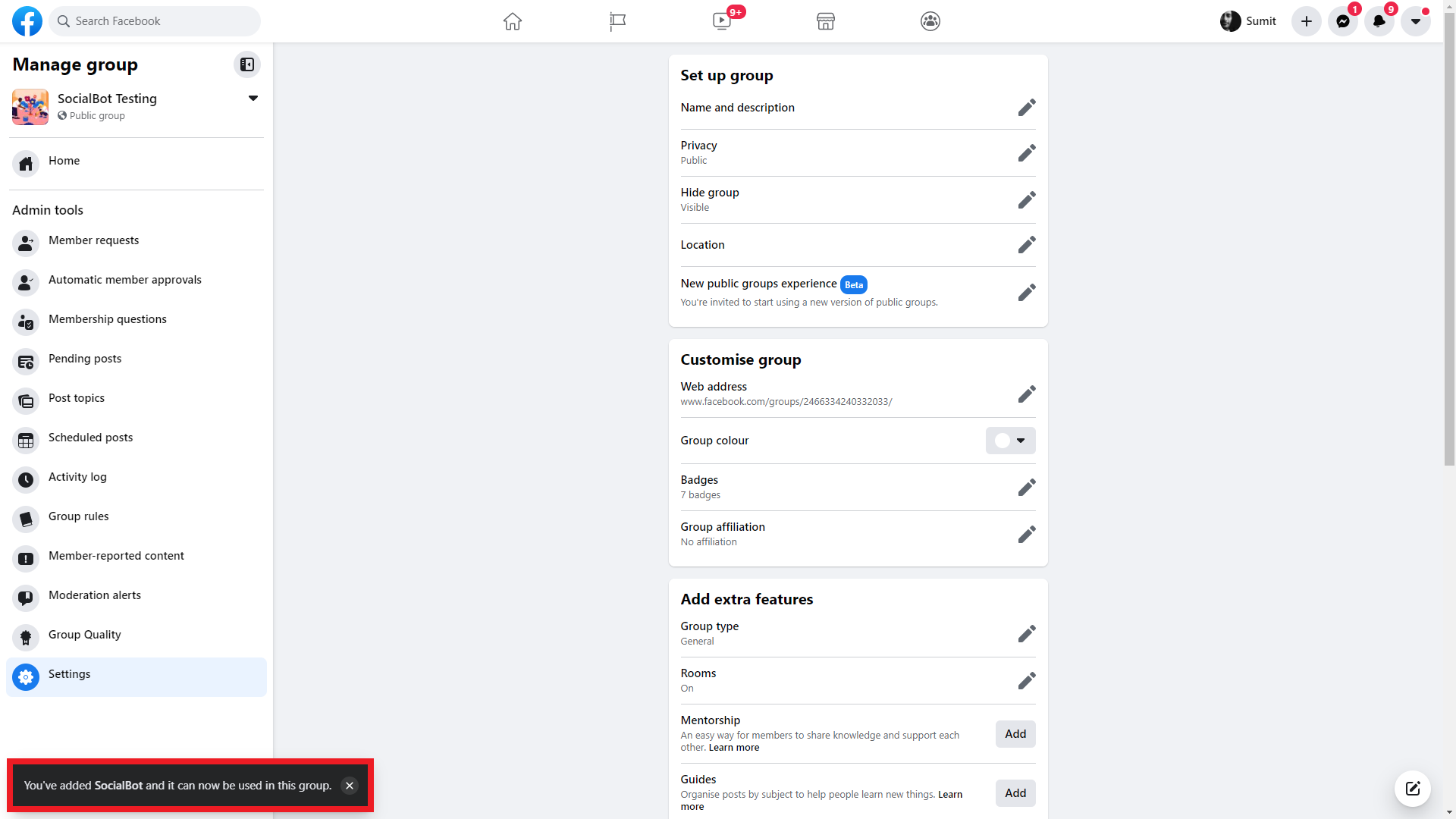 How to publish Poston group?
You can post text image videos and links to multiple/ single facebook groups using SocialBot Facebook Poster.
Step 1: On the left-hand menu, search for the Social Posting option click on it.
Step 2: in Facebook Poster Section, you have the Multimedia Post feature to create a group of posts. Click on the campaign list button.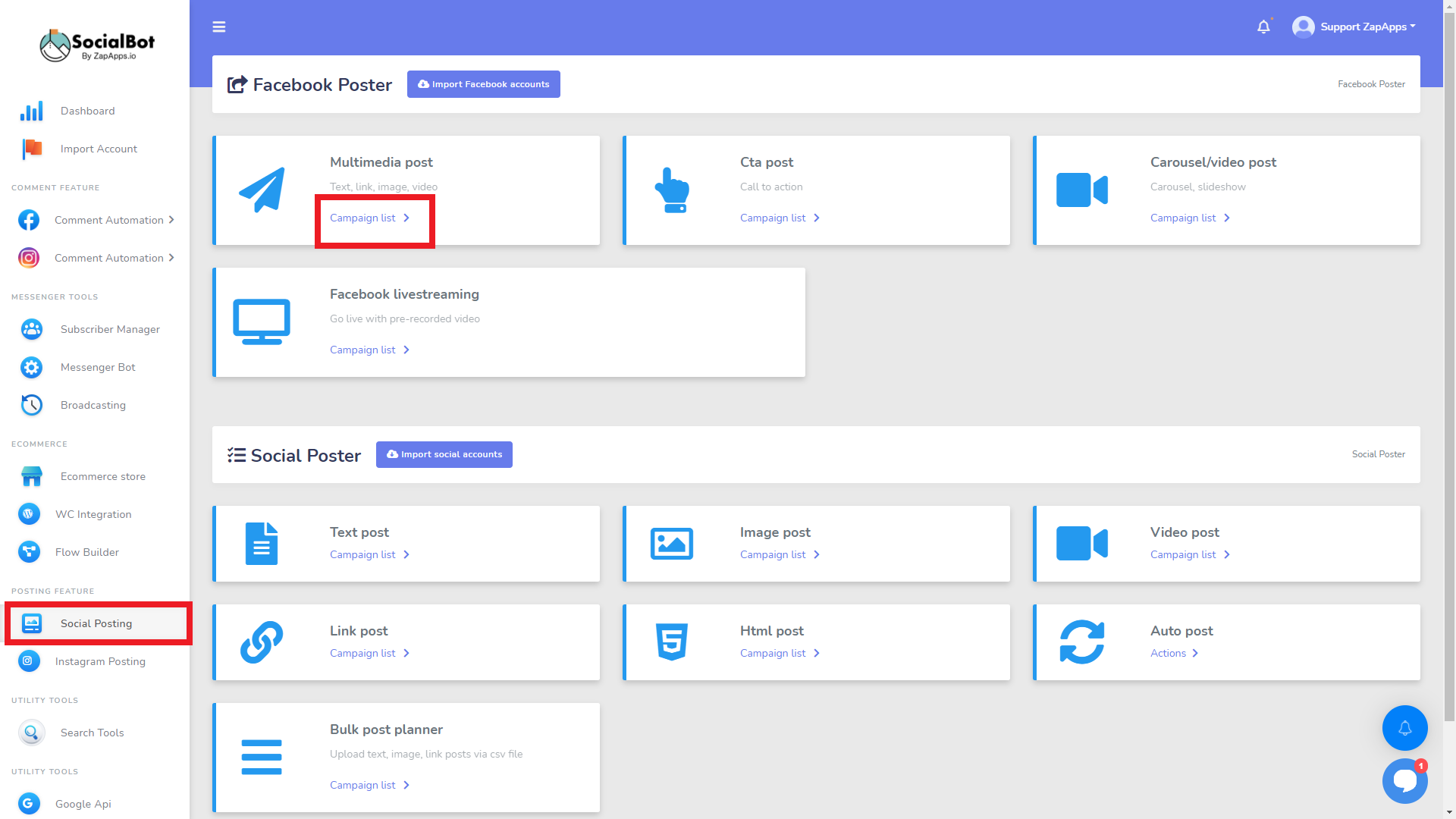 Step 3: Click on Create new post button.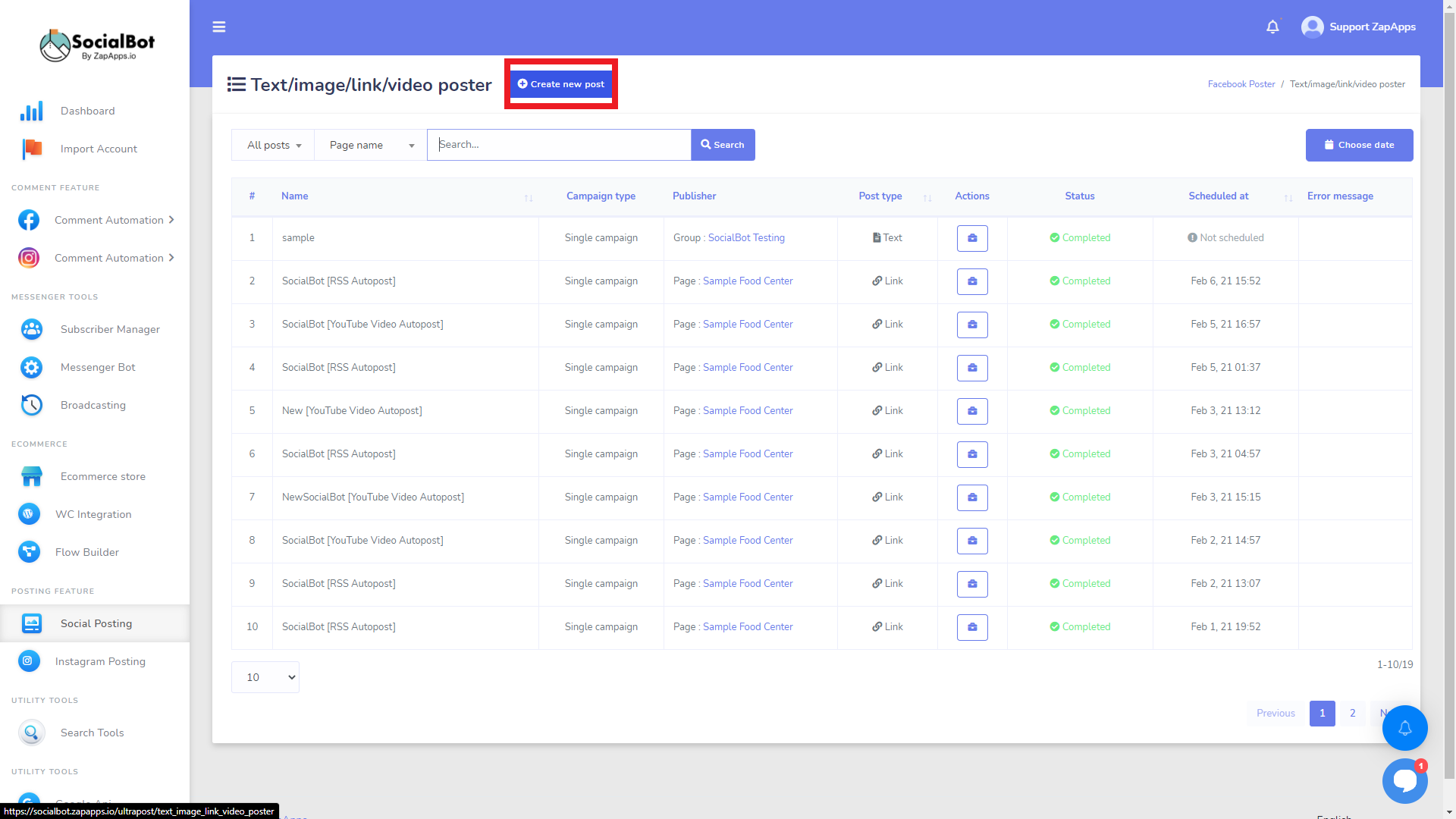 Step 4: you have four options to Post (i.e., text, link, image, video )
let's take an example of text posting.
Step 5: Enter Suitable Campaign name
Step 6: Enter your group posting message.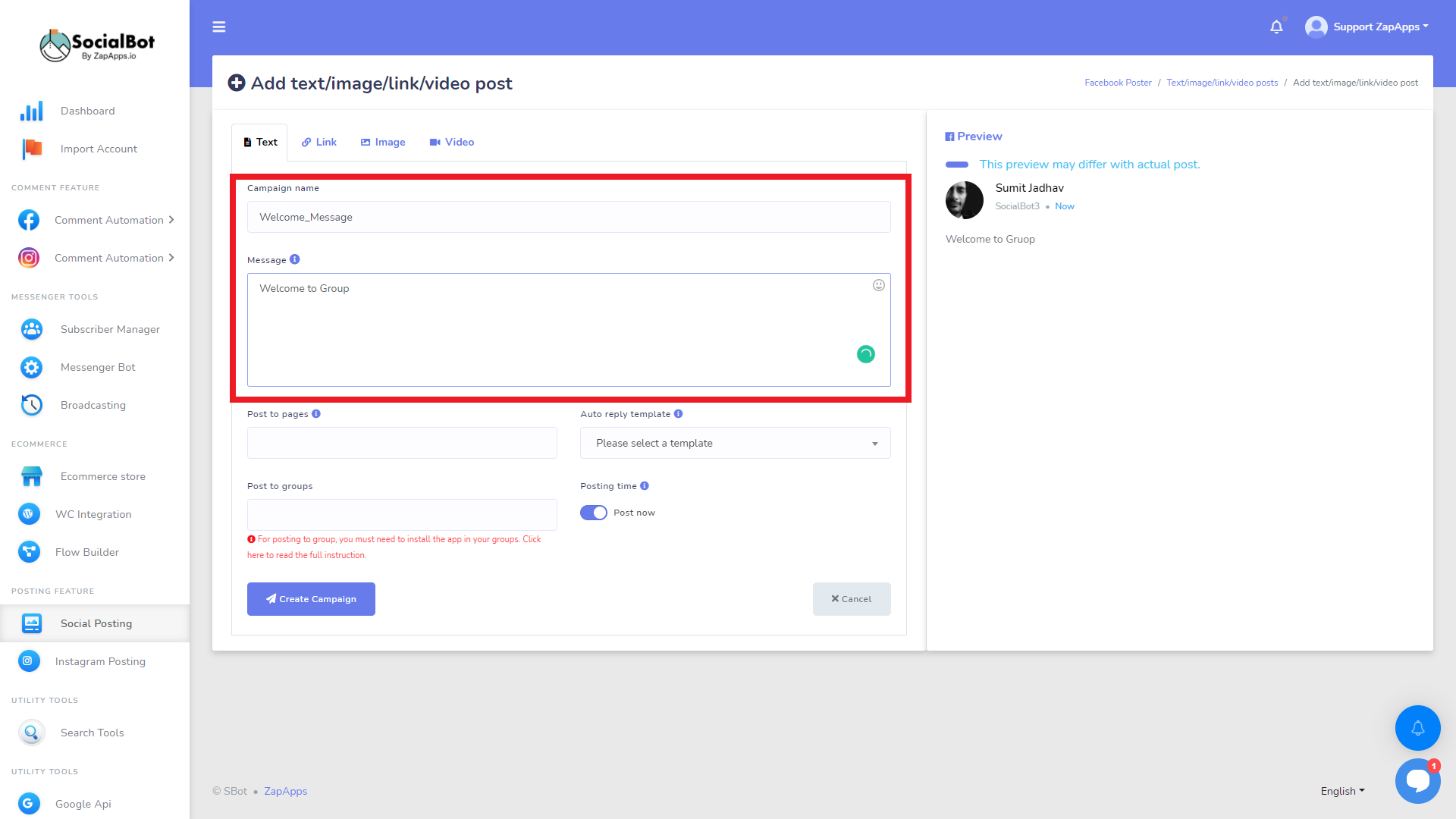 Step 7: if you want to post on pages, you can do that also by selecting pages
Step 8: you can also add auto-reply to Post.
Step 9: select groups where you want to post it.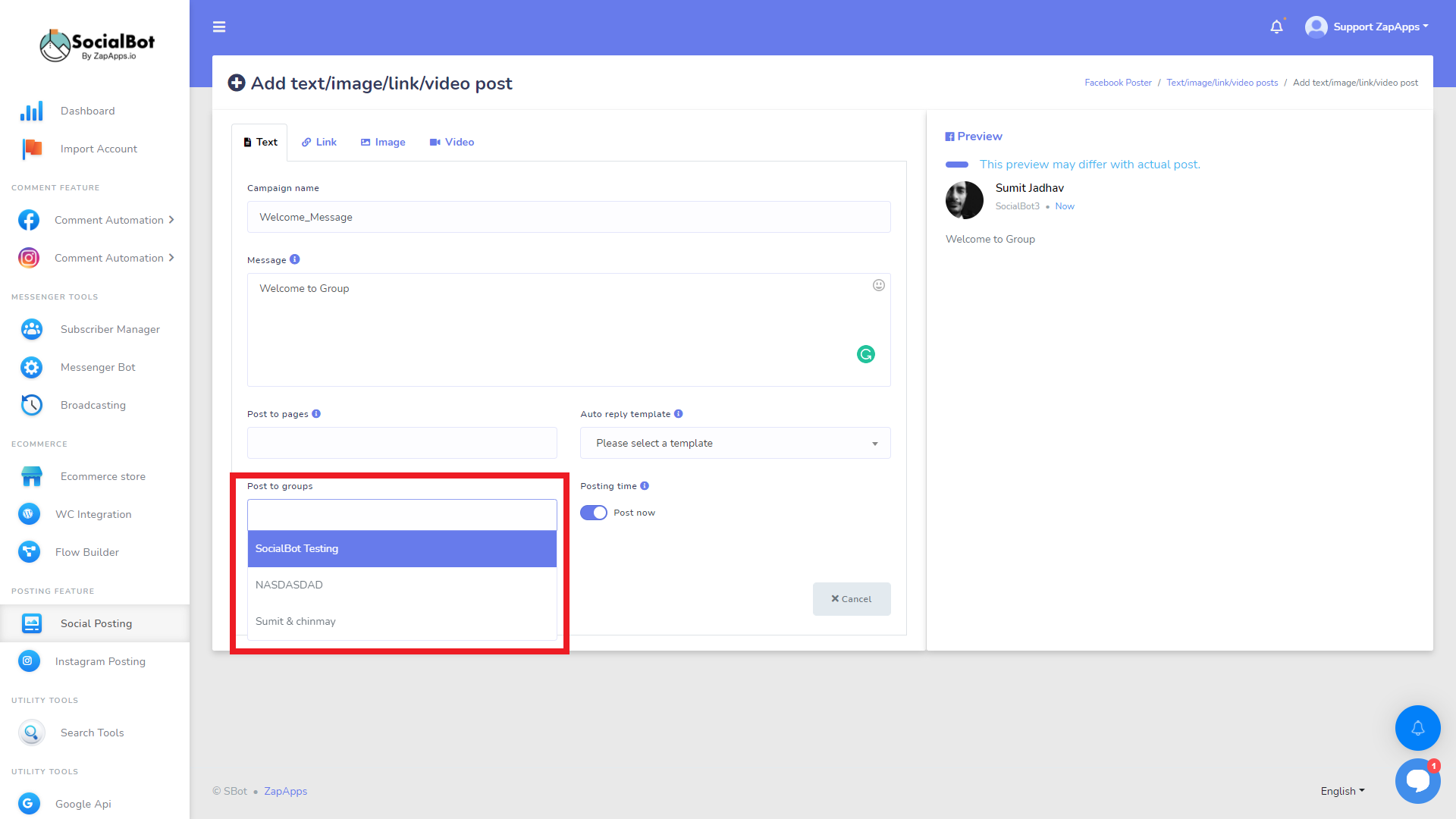 Step 10: To Post on the group, you have two options: Post now or letter.
Post Now: you Post will immediately post in selected groups/pages
Post letter: you can schedule the Post by selecting the date, time, and time zone.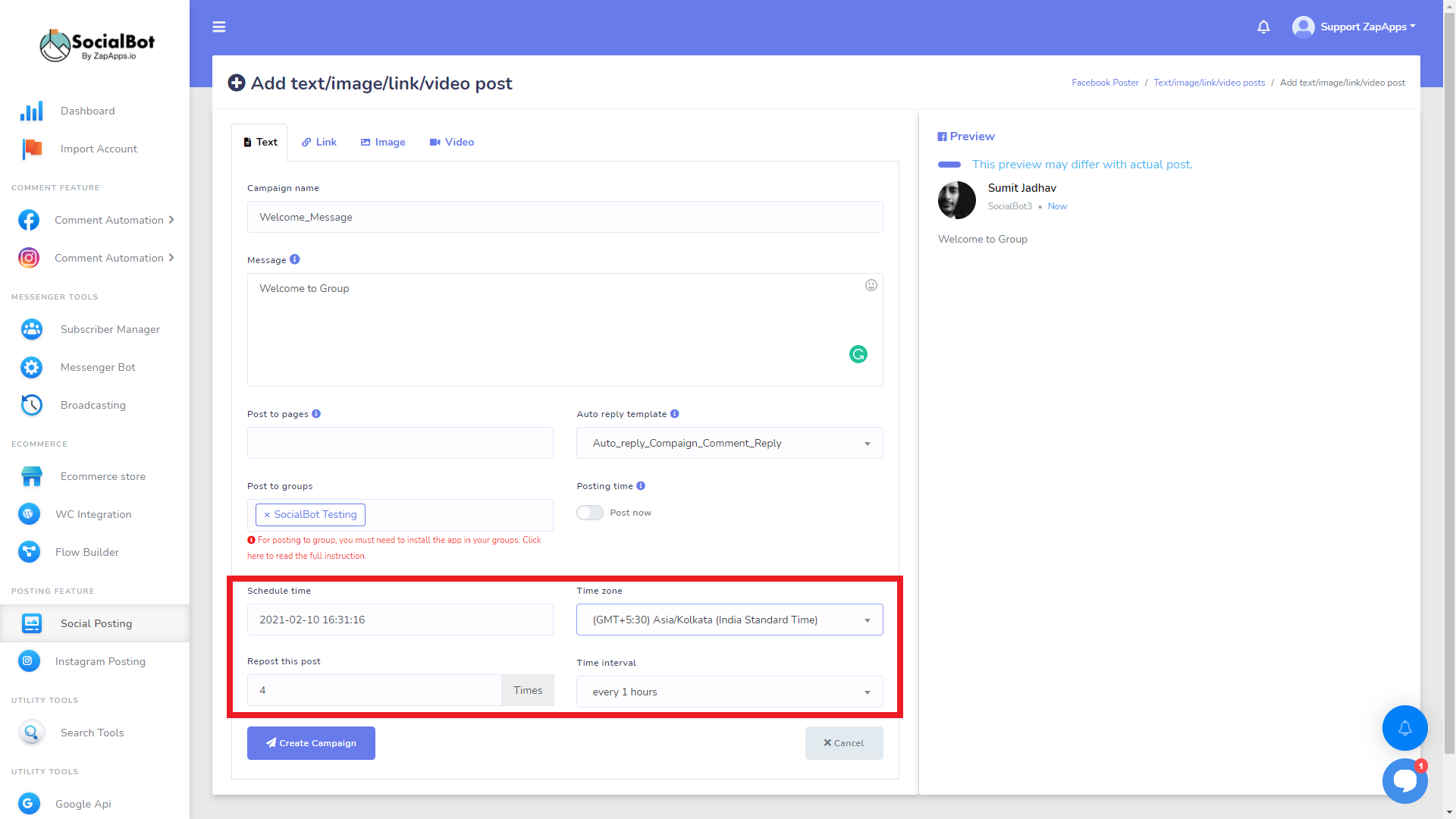 Step 11: once done, click on Create Campaign.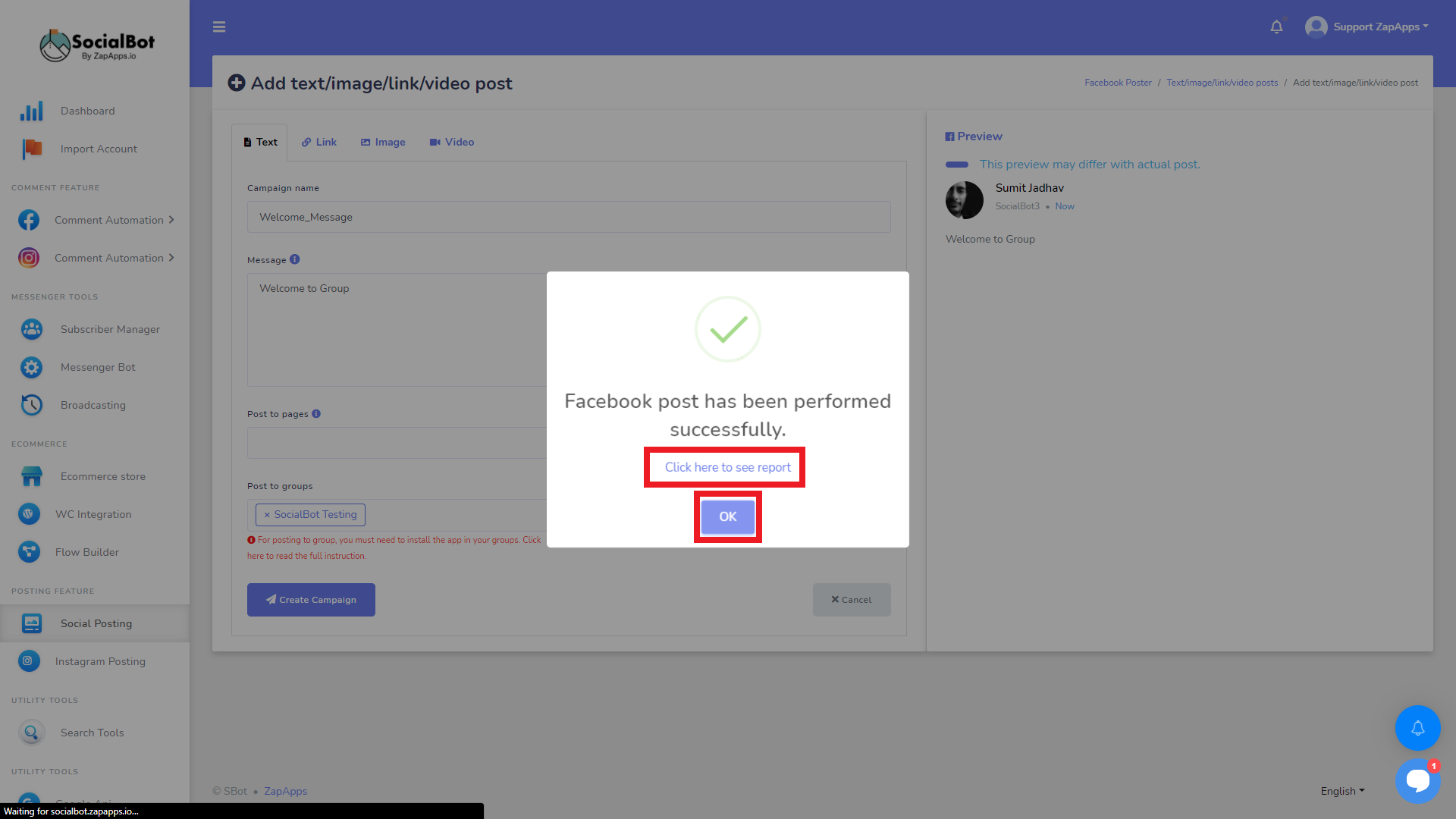 You can View/ Delete/ Edit, and check errors of Posts on Facebook Poster List.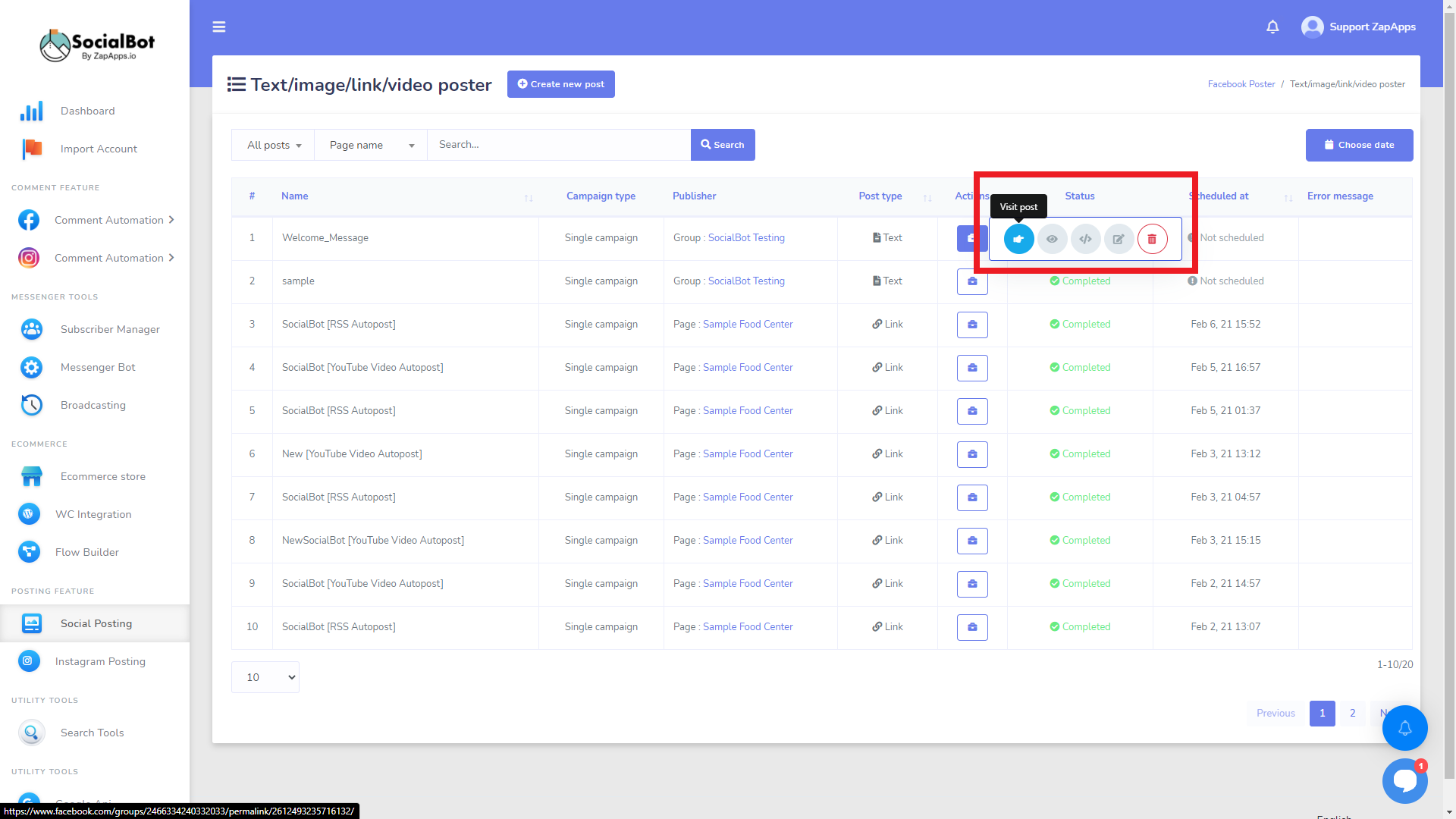 Result: