This help article will guide you to connect your WooCommerce store with SocialBot.

To integrate with Wocommerce Store, you need to generate API keys of the Woocommerce store.
Following are steps to generate API Keys:
Step 1: To generate a key, Go to 'WooCommerce -> Settings'.
Step 2: Then, Go to the 'Advanced' tab click on the 'REST API' option.
Step 3: Click on the 'Add Key' button.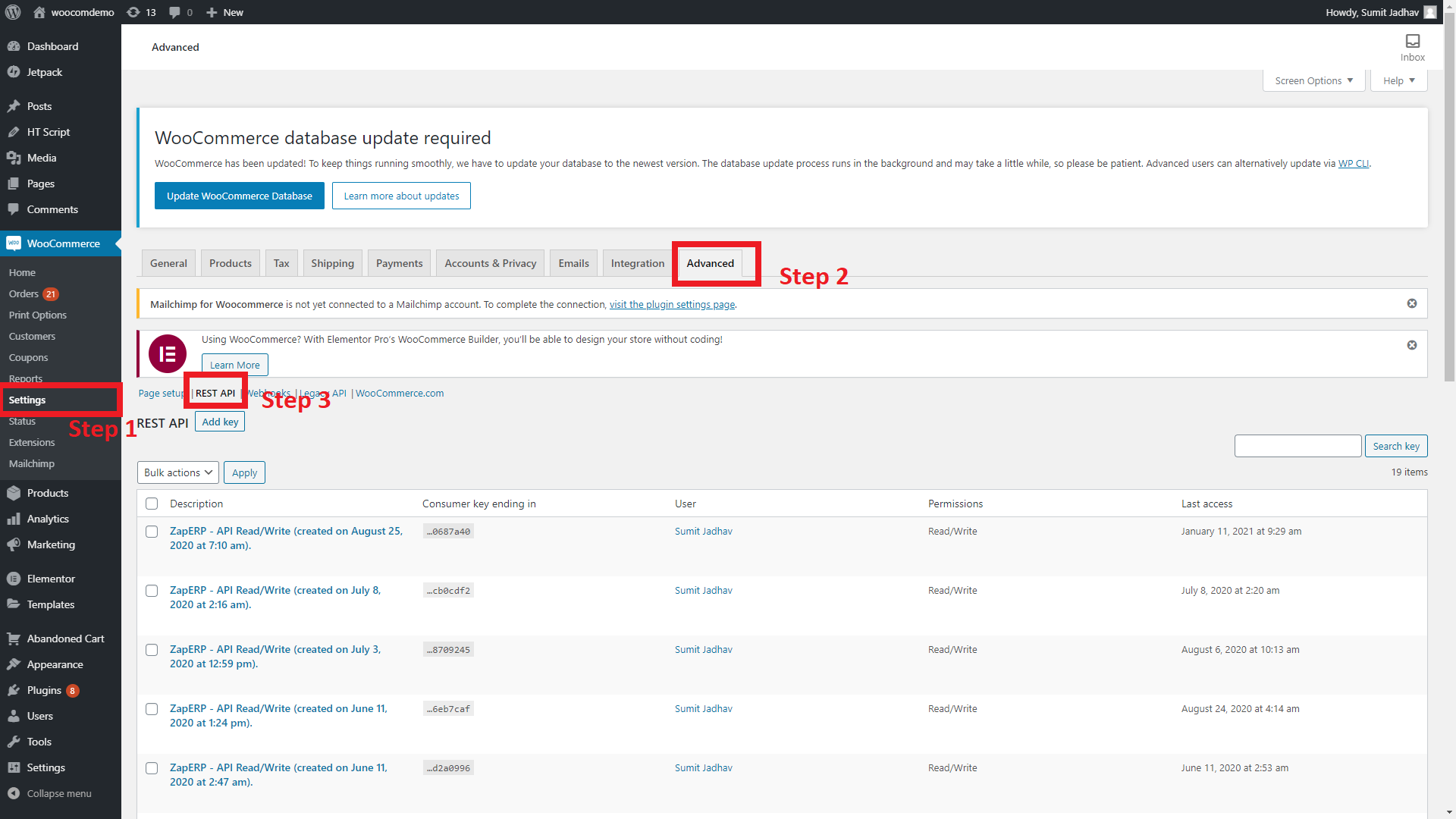 Step 4: Enter description and grant 'read/write' permission to the key.
Step 5: Click on the 'Generate API key' button.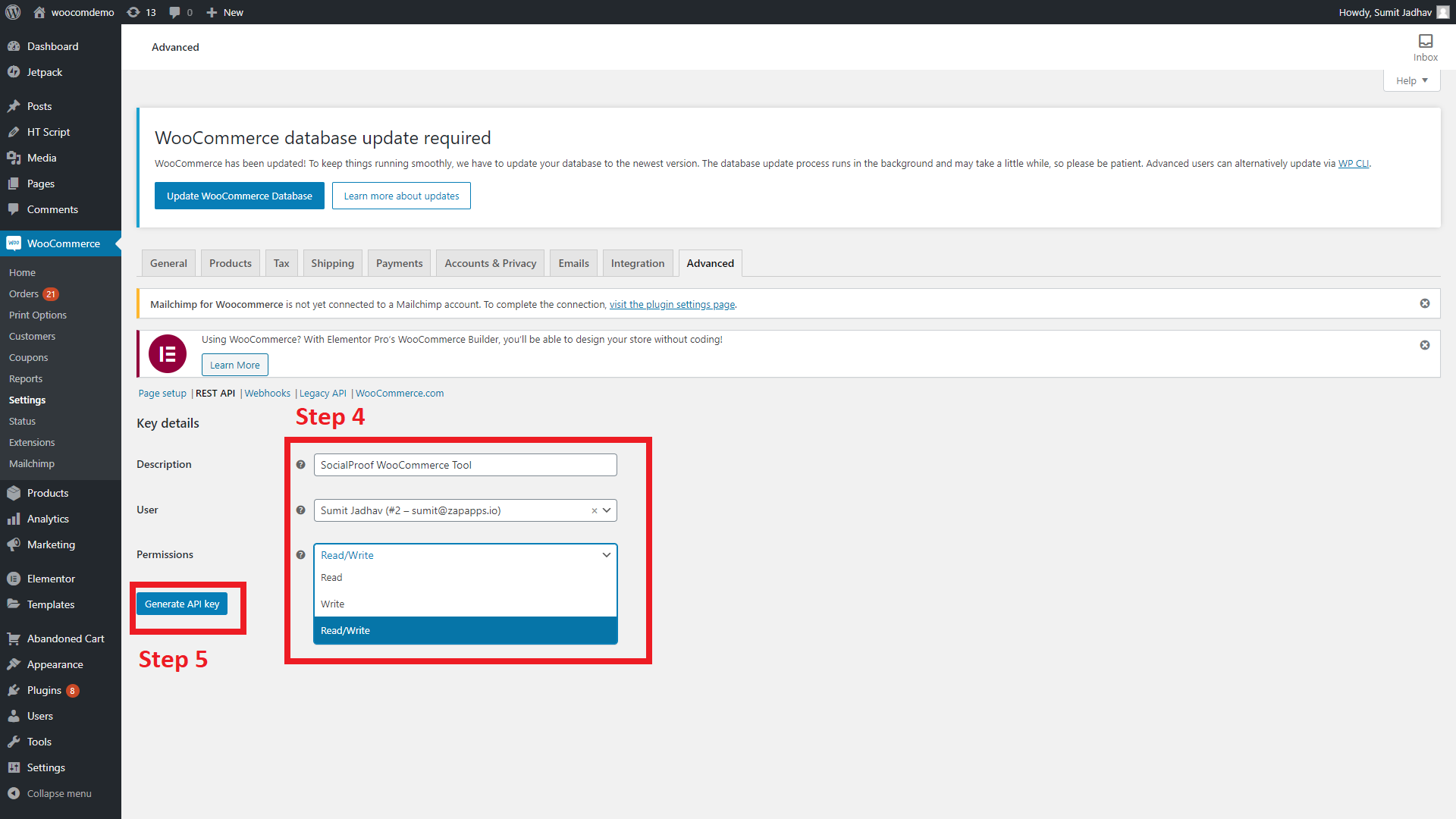 Note: Copy these keys and save them for future use.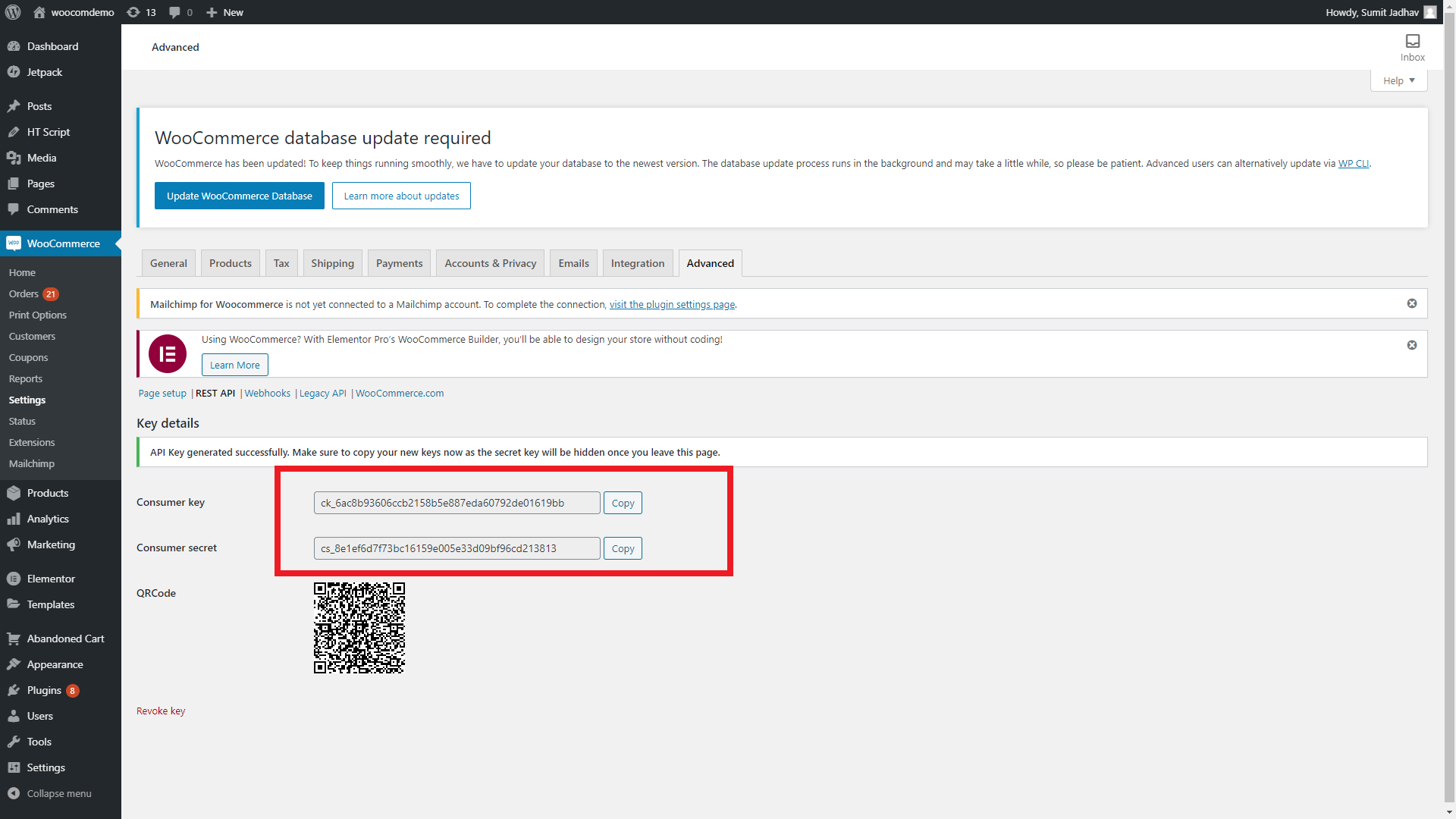 Great! Your WooCommce keys generated. Now, go to SocialBot.
Let's connect the WooCommerce store to SocialBot using these keys.

Step 1: Click on the 'WC Integration' feature.
Step 2: Click on the 'Connect WooCommerce API' button.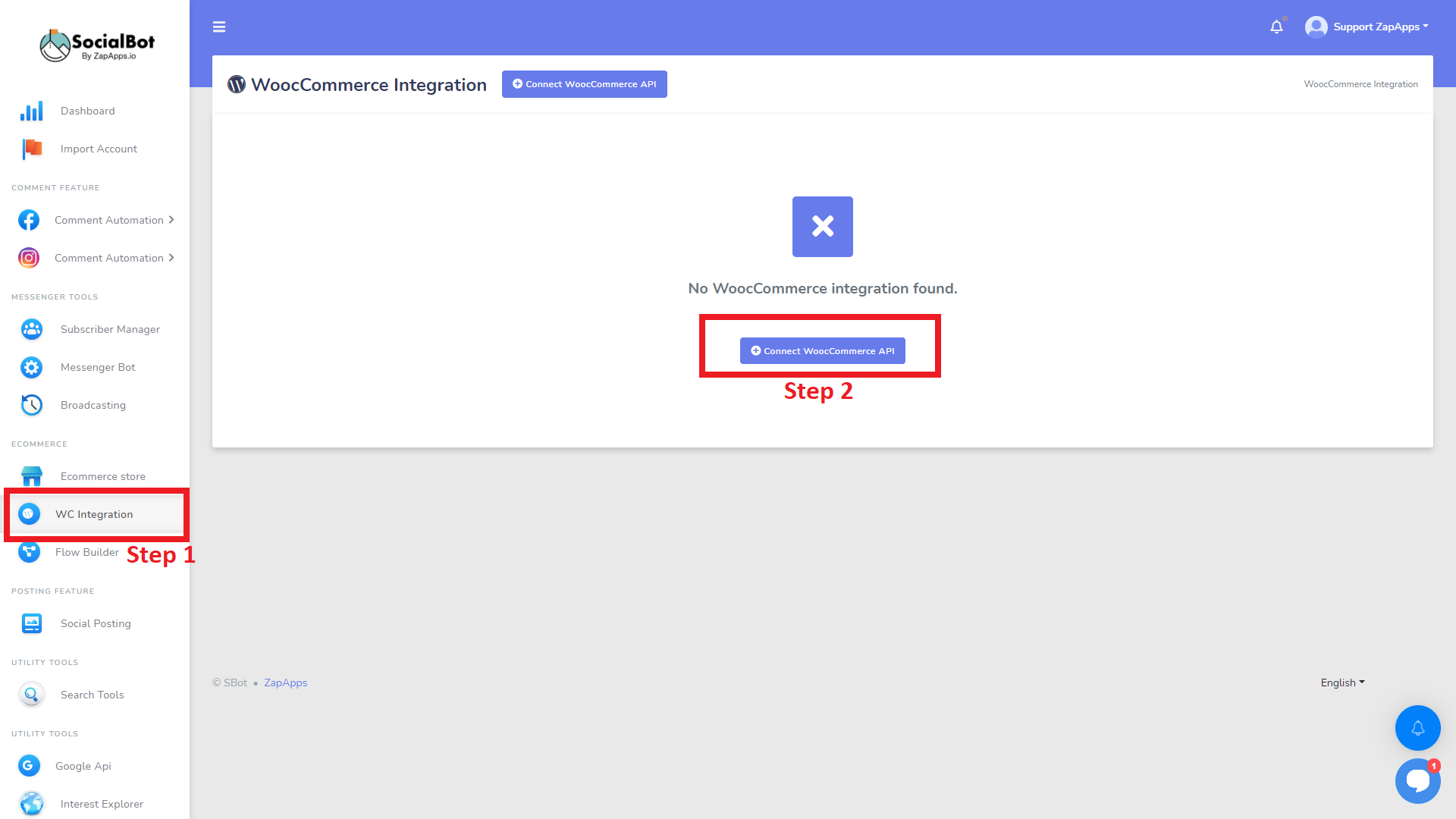 Step 3: Add those keys and URLs and then press the 'Save & Sync Data' button.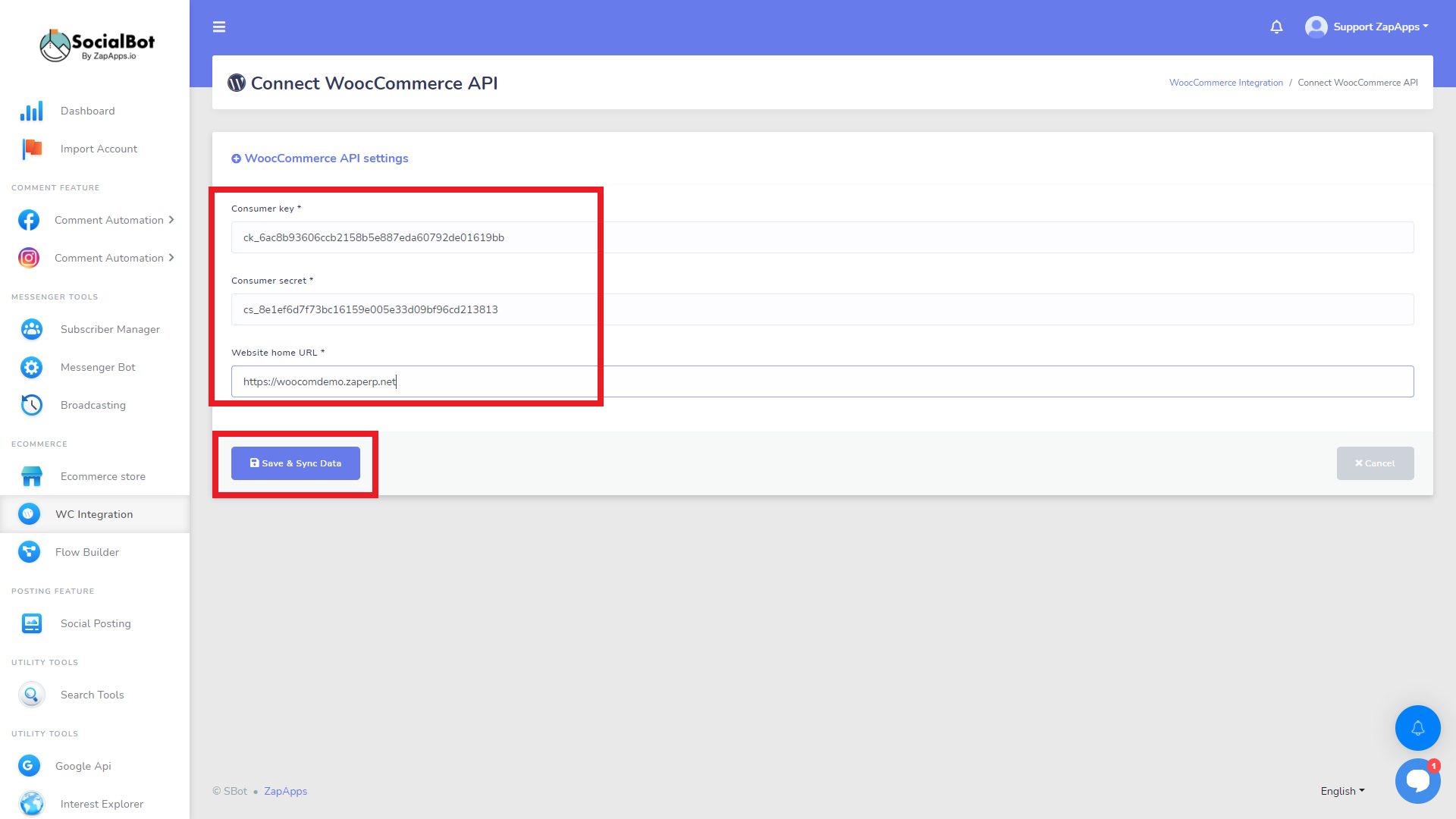 Your store is connected successfully, and products are imported from WooCommerce.

This plugin has multiple options: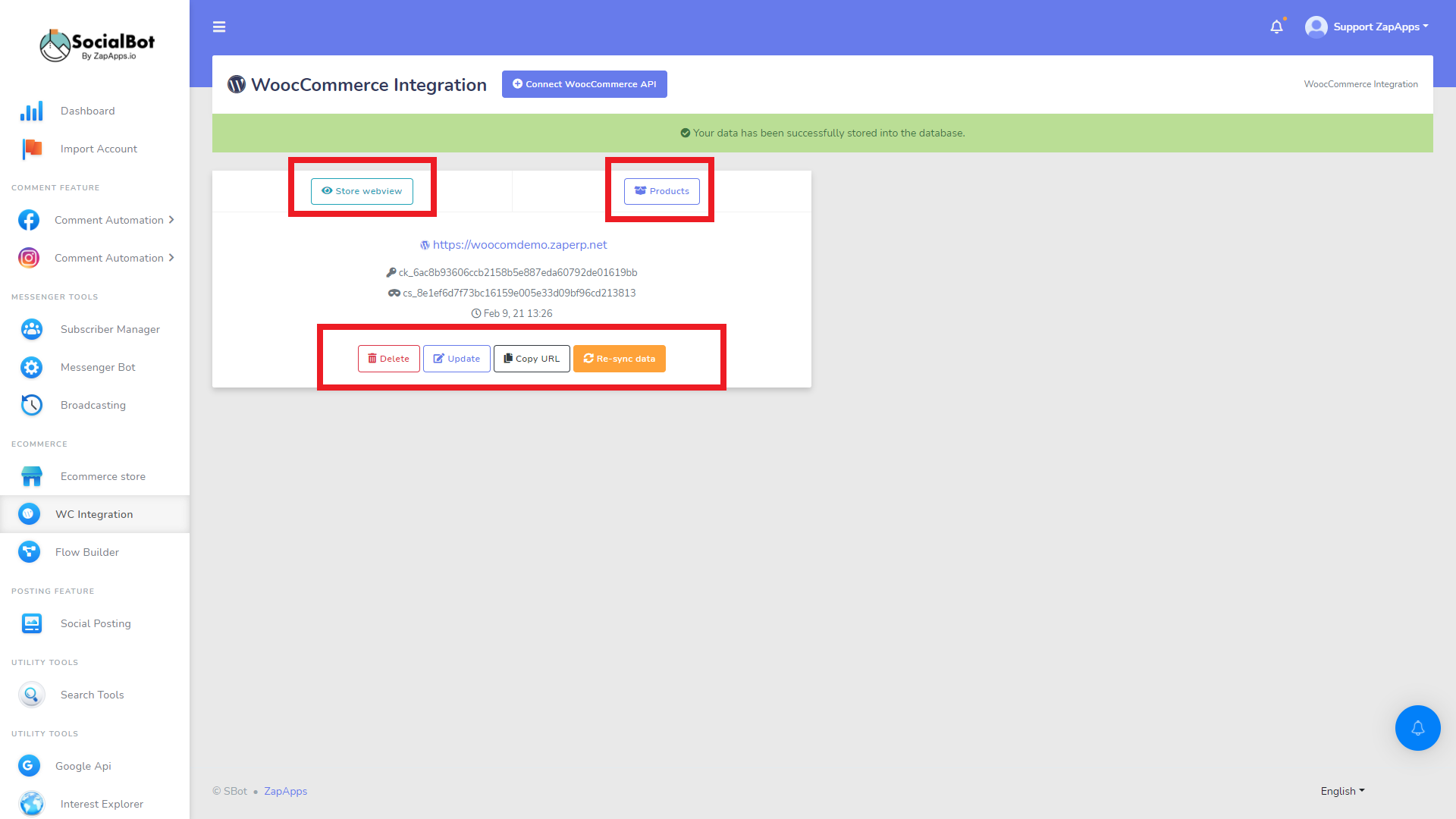 Store WebView:
You can view your store.
Product:
You can check your WooCommerce products, and if you want to export them in eCommerce, you can also save your time.
Delete:
If you don't want this connection, you can delete it.
Update:
Update your keys with the WooCommerce store.
Copy URL:
You can create a bot with imported WC products using the Webview feature. You can copy URLs by clicking the "Copy URL" button.
Re-sync data:
Import your new products and details from WooCommerce.