This help article guides you on posting a new RSS blog/article automatically to your selected google locations.
Let's see how to do it.
Step 1: From the left-hand menu, search for the 'Campaign' option and click on it.
Step 2: Click on the 'Campaign list' option.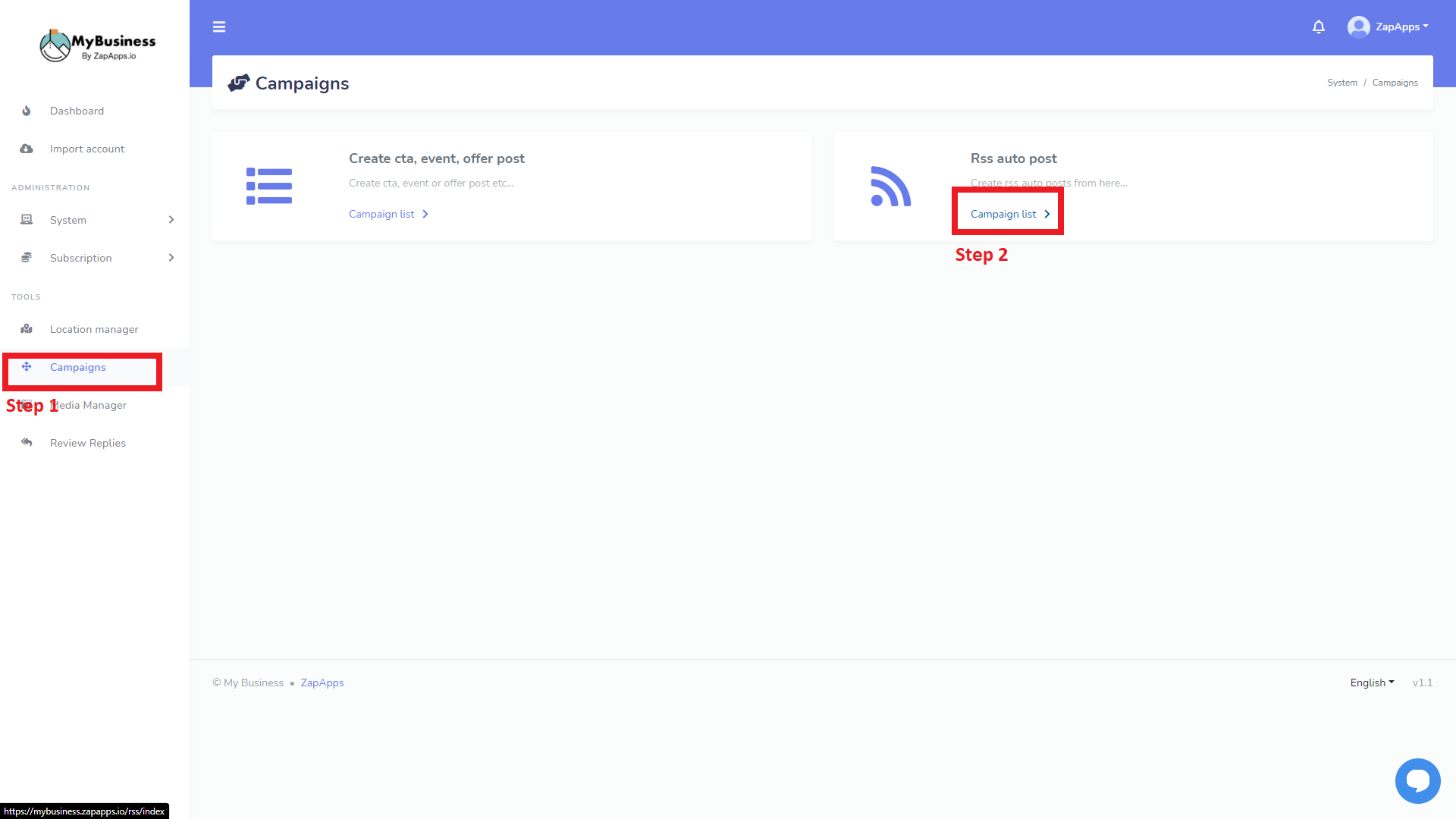 Step 3: To create Auto Posting, click on create 'New Auto Posting feed' option.
Step 4: Enter your feed name and RSS URL & click the 'Add feed' button to create it.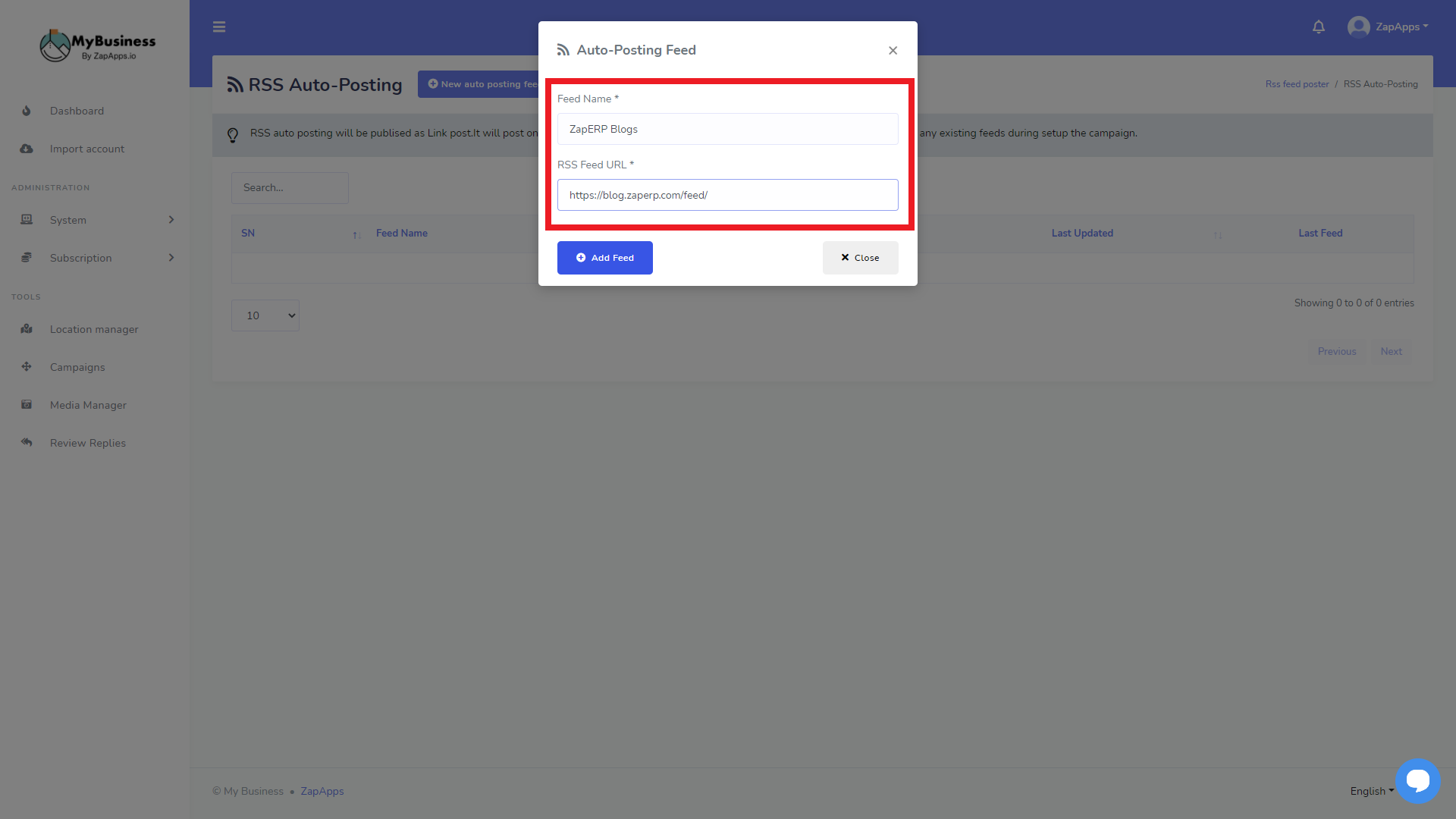 Step 5: To create an automation, click on the 'Setting' icon.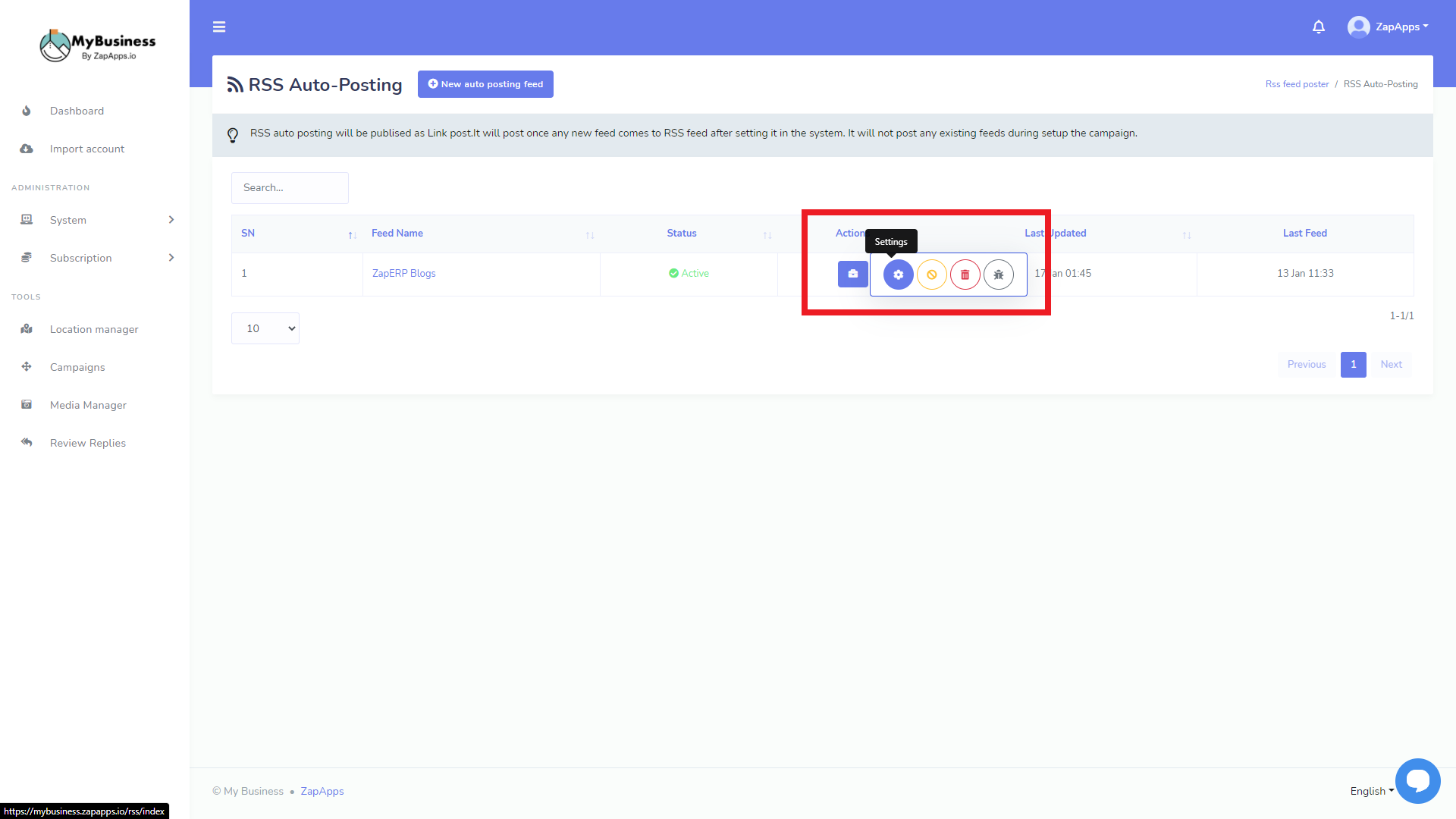 Step 6: Select the location where you want to post your blogs automatically.
Step 7: Select the timing as per the time zone.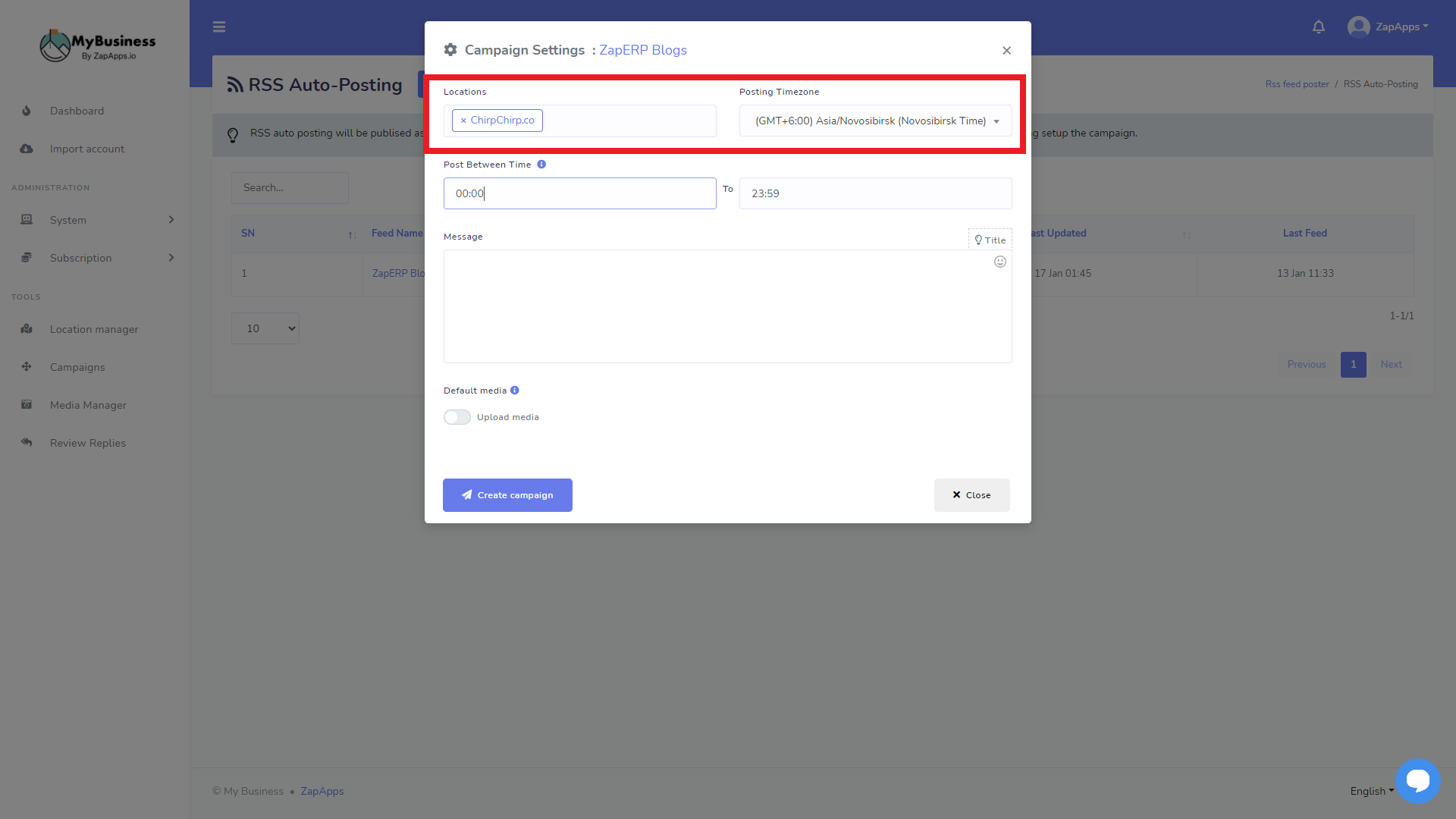 Step 8: Select the start and end time for the post.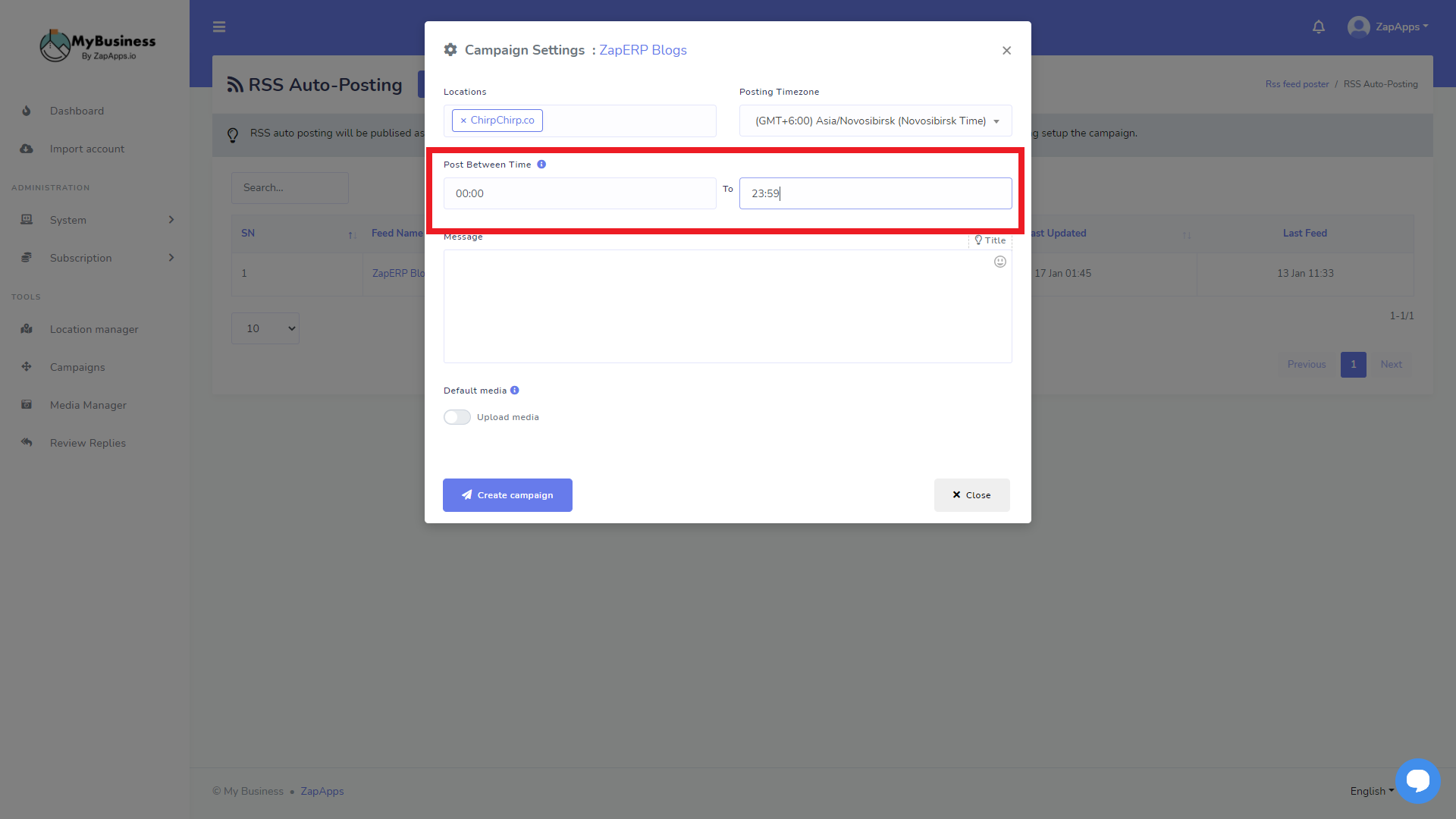 Step 9: Enter your message when the post is auto-post.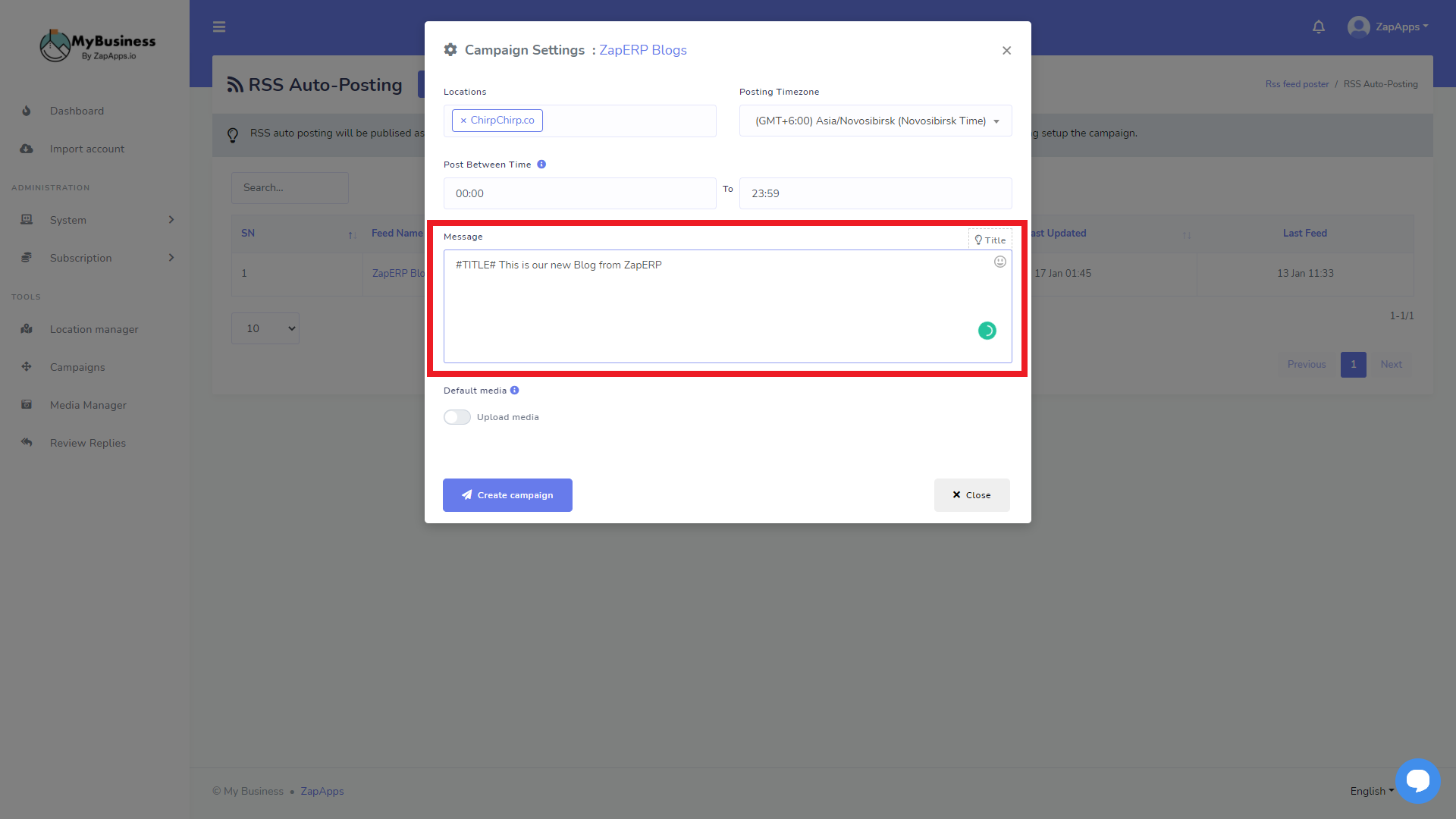 Step 10: You can upload an image for Auto Post as well.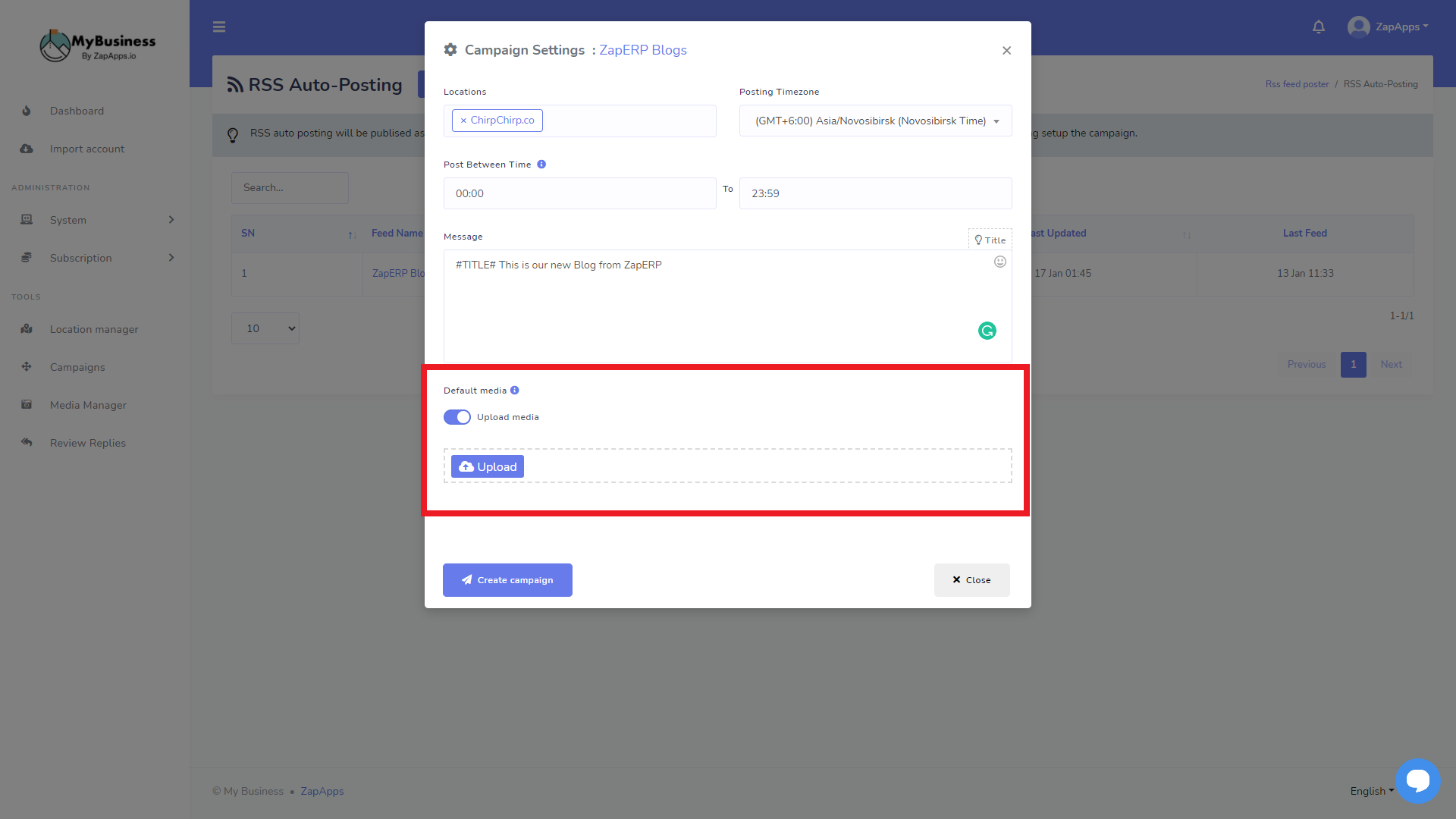 Step 11: Once all information is filled in, click on 'Create Campaign'.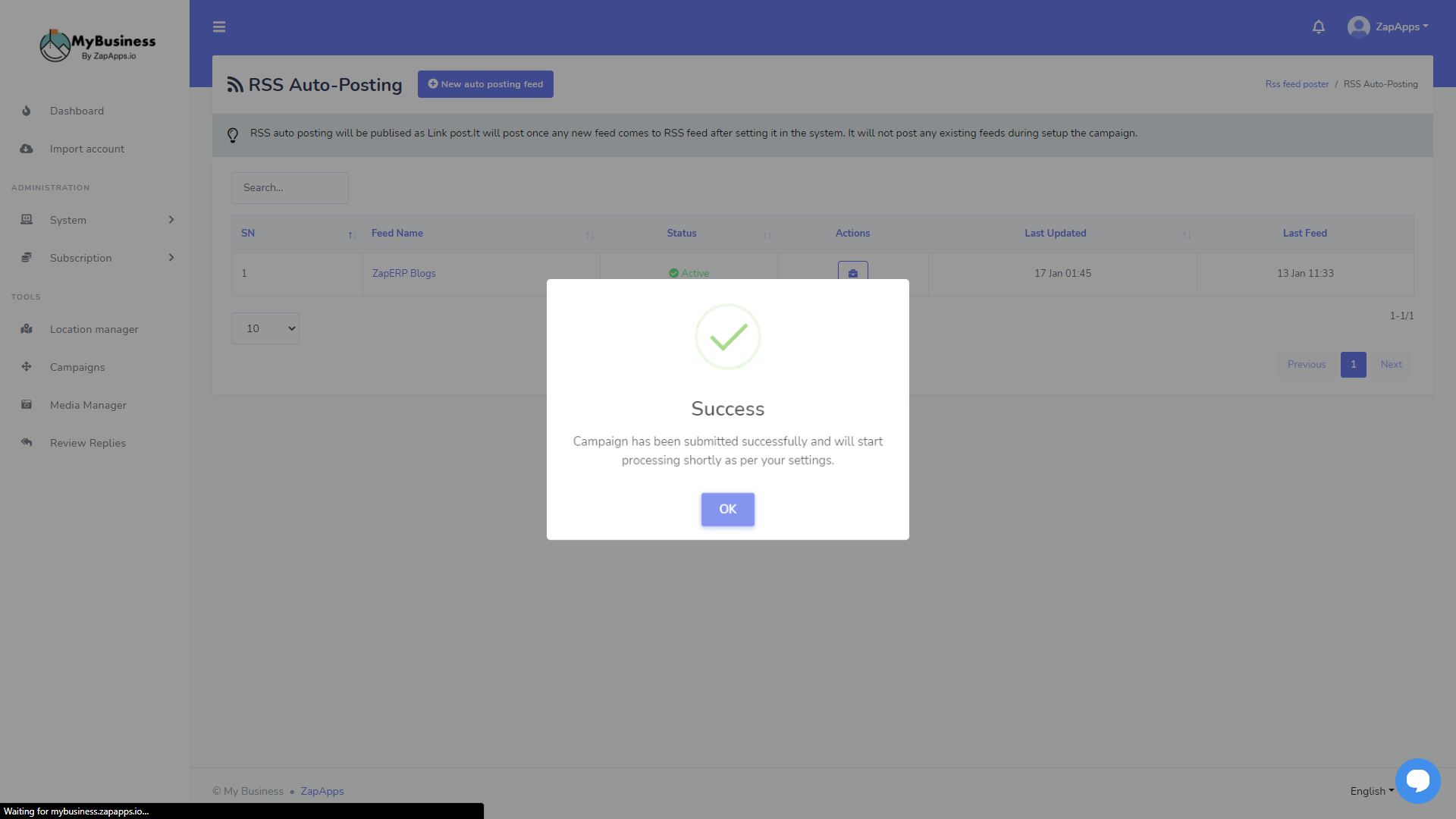 Done, your RSS Post is created now; every new RSS will automatically be posted on selected locations, and as per time zone.