This article will guide you through creating a CTA (Call To Action) campaign for Offers, and post it through pre-scheduling.
Let's begin:
Step 1: From the left-hand menu, search for the 'campaign' option, then click on it.
Step 2: Click on the 'Campaign list' option.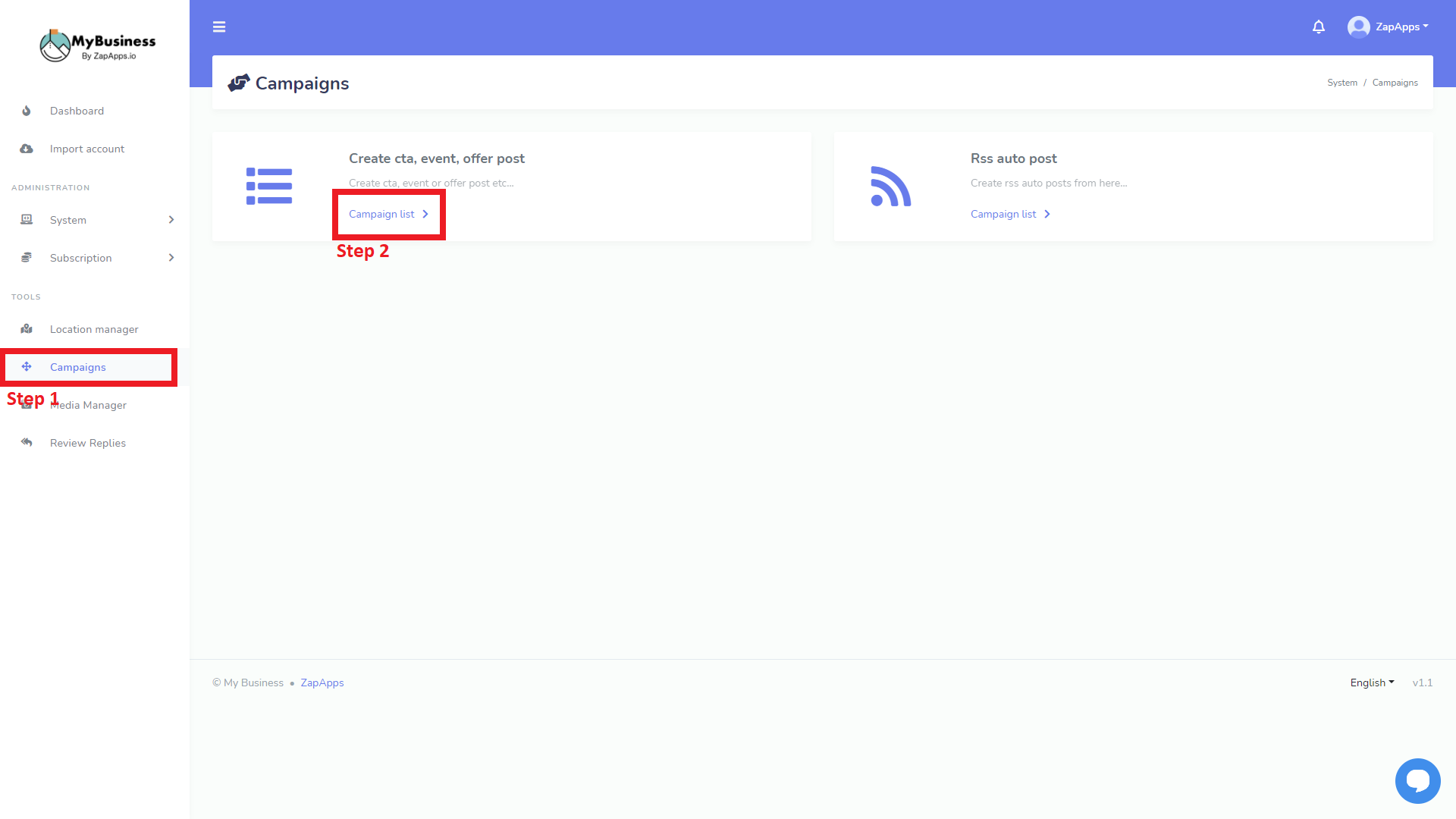 Step 3: To create CTA Post, click on the 'Create a new post' button.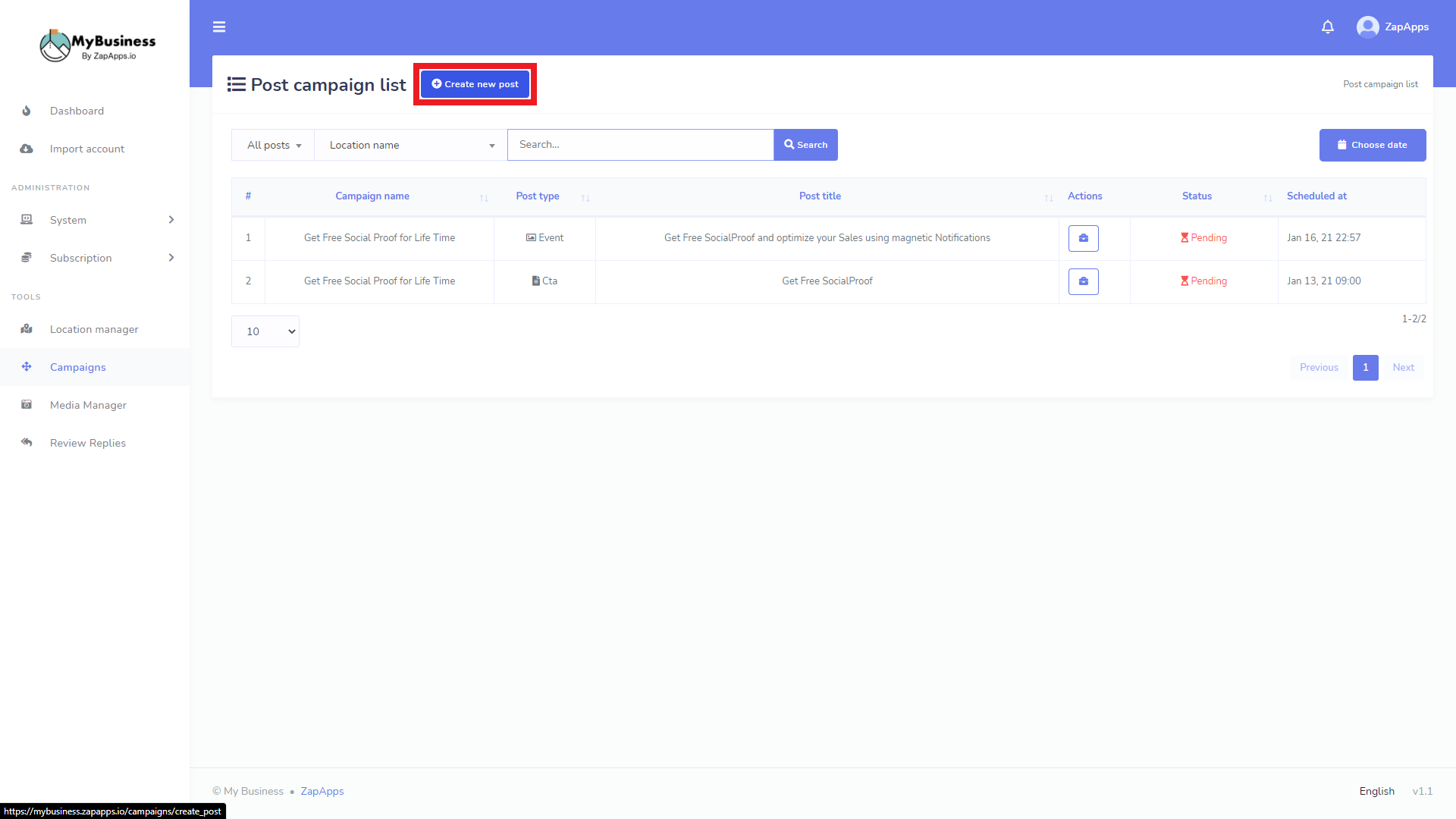 Step 4: Select the 'Offer' option to create an offer post.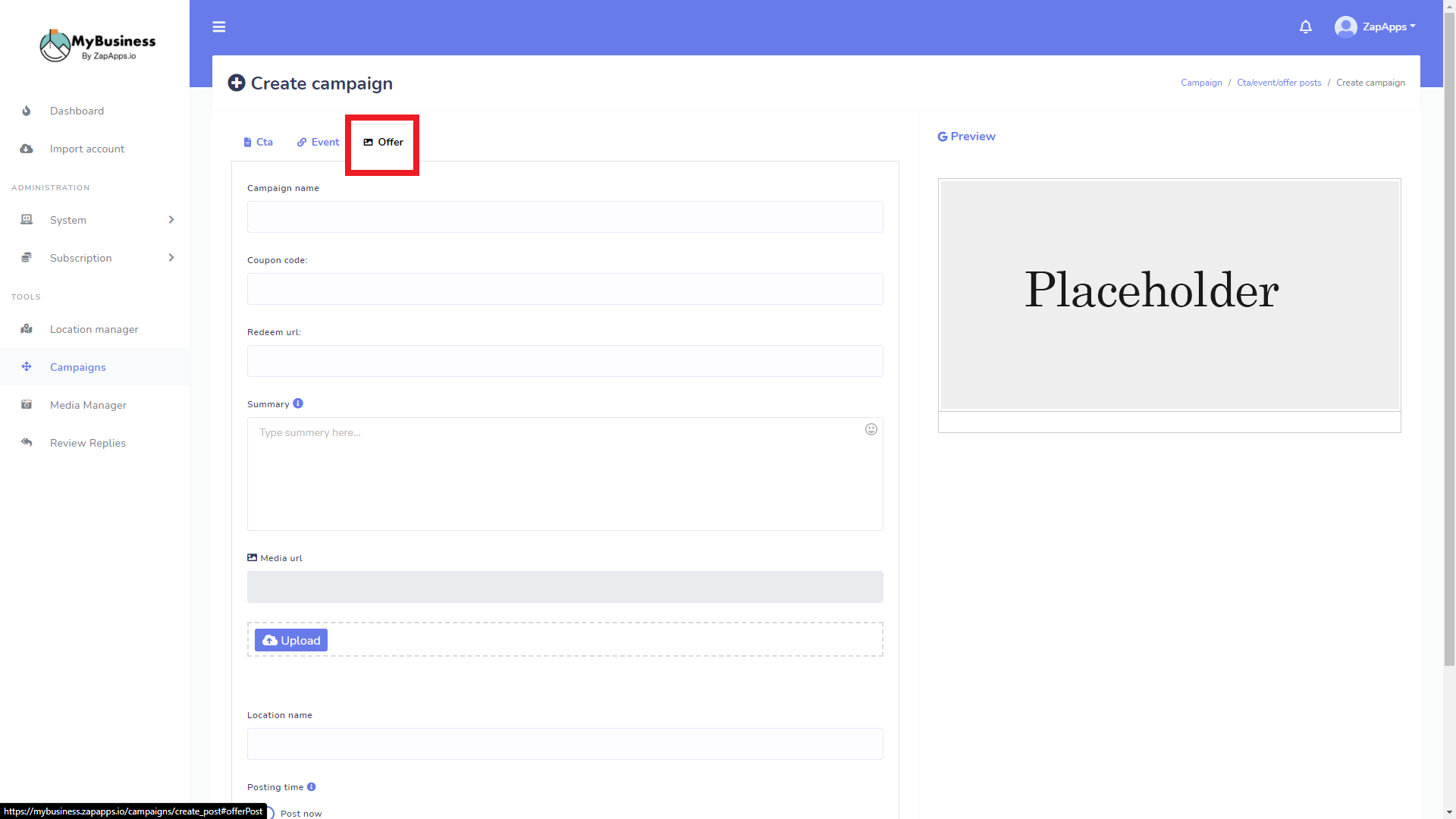 Step 5: Enter the campaign name.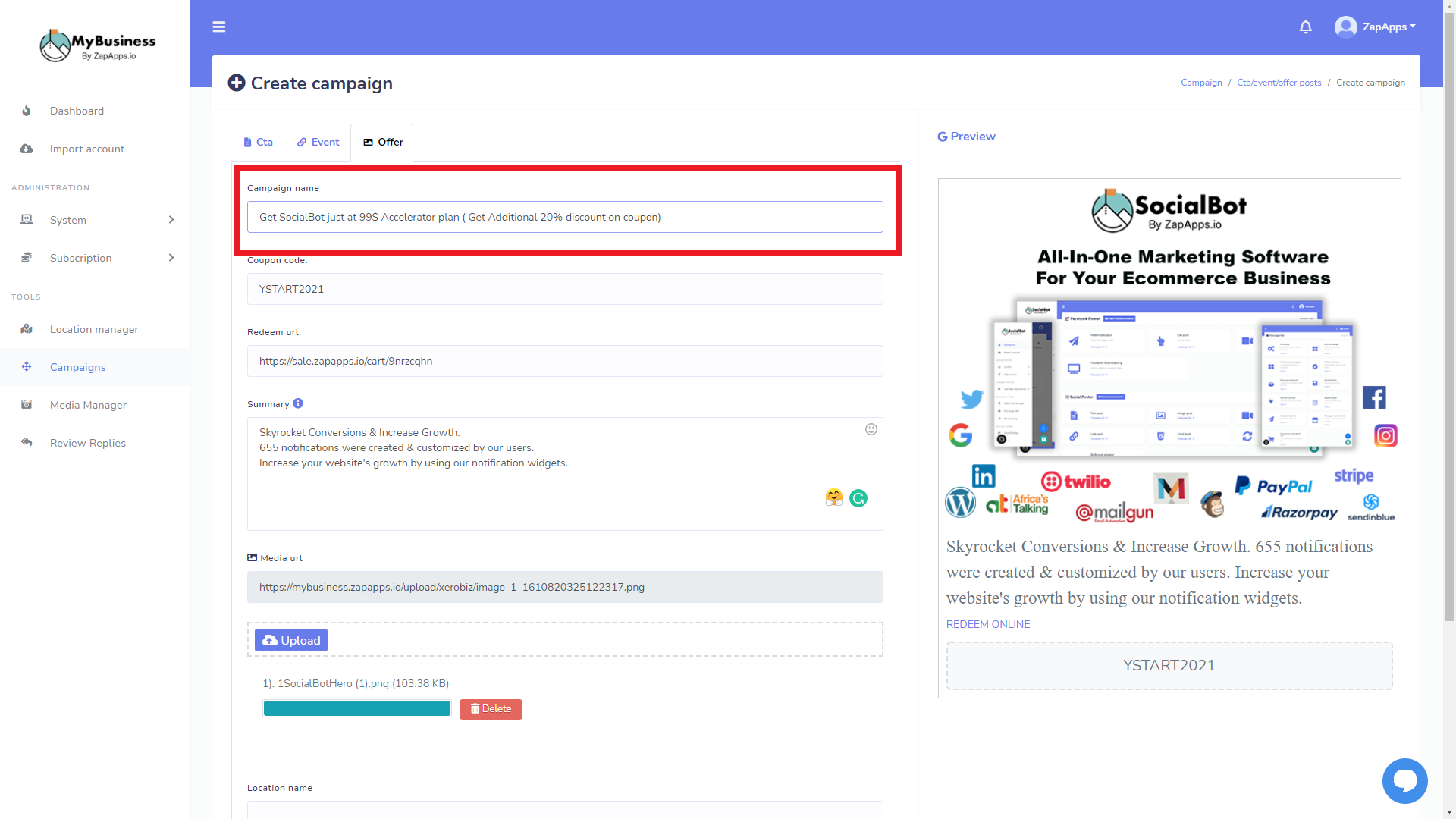 Step 6: Enter the coupon code that will give the offer to customers.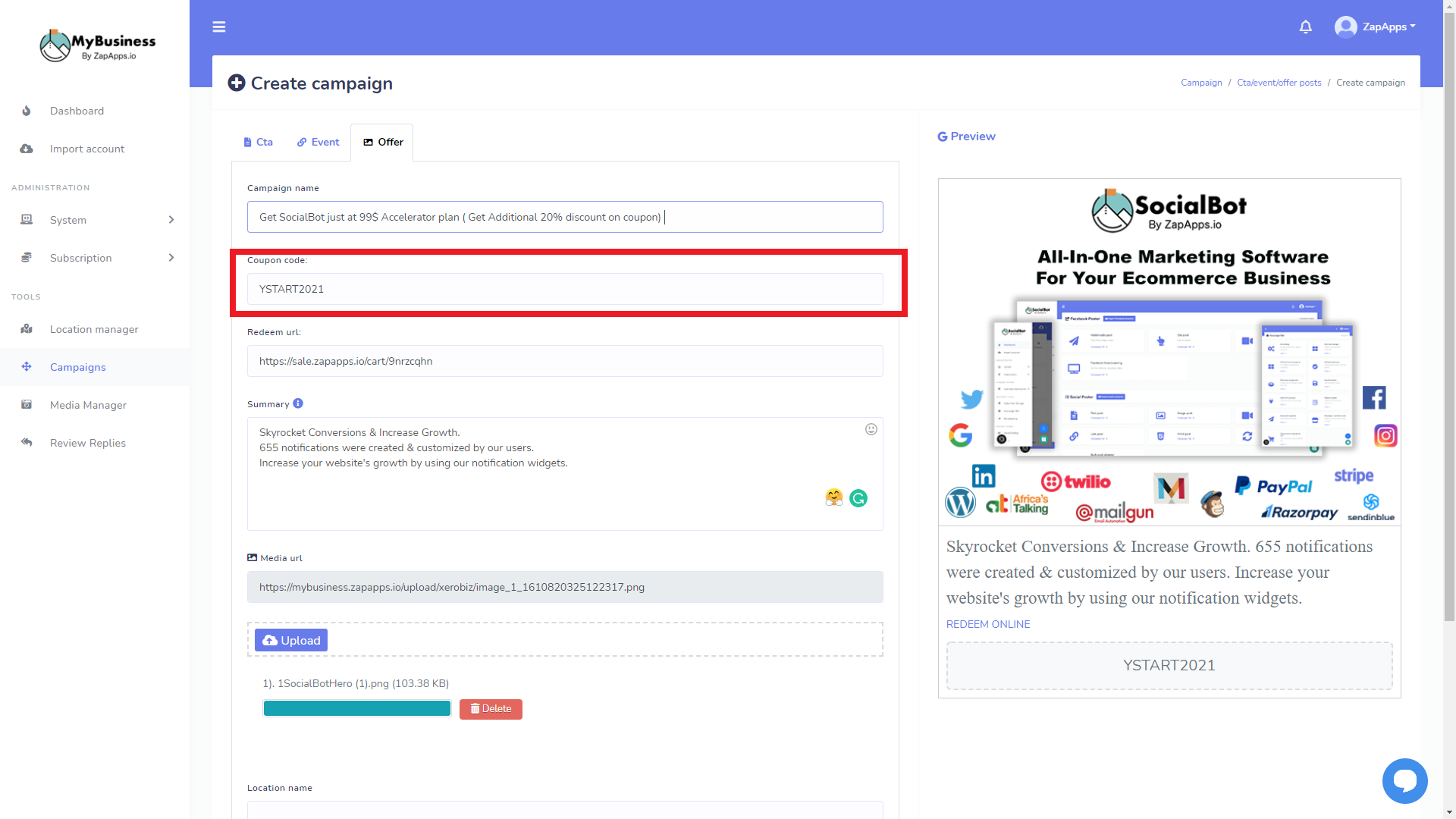 Step 7: Paste your redemption link, so that the user can redeem it.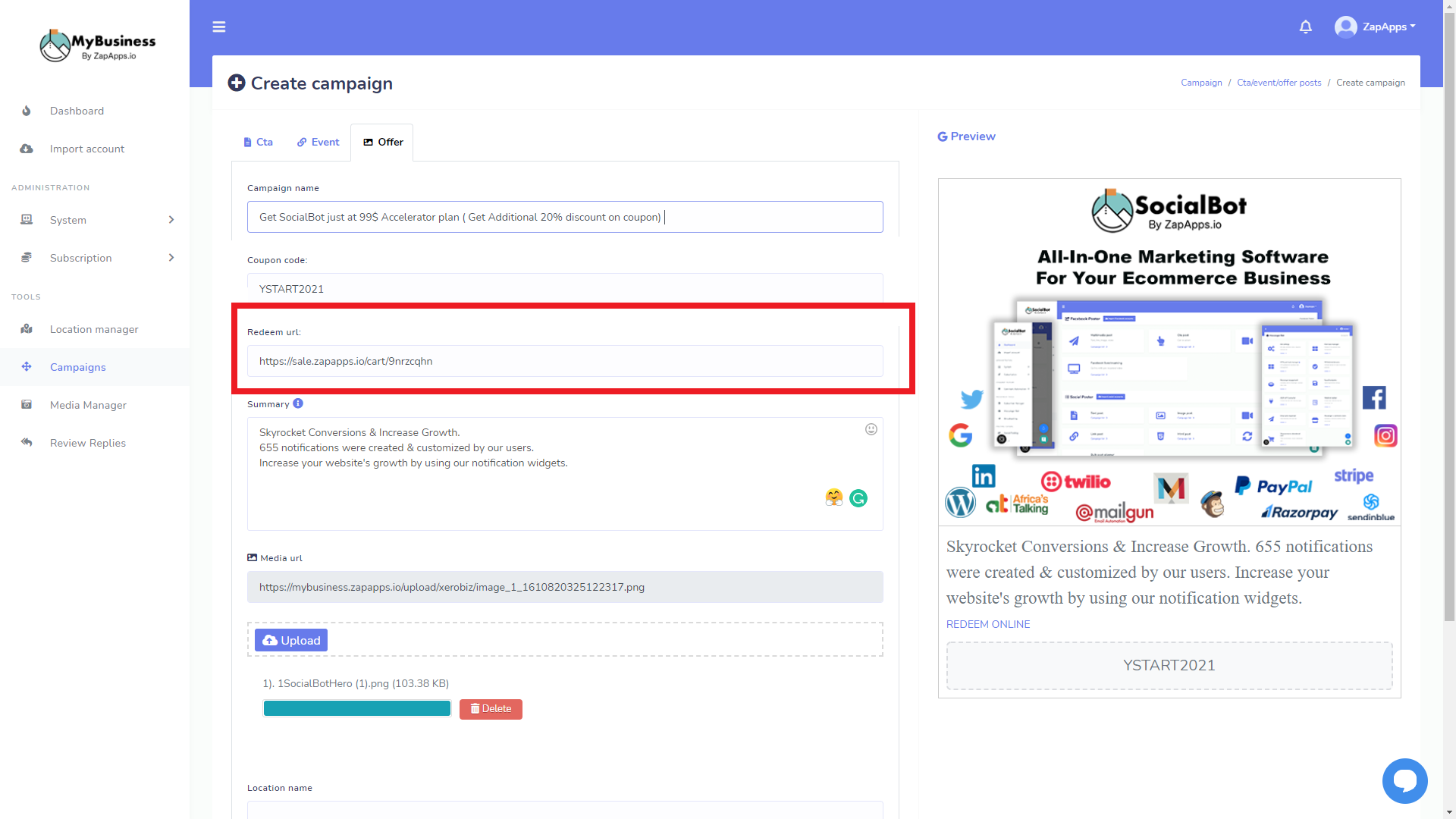 Step 8: Enter the promotional message and upload your post image by clicking on the upload option.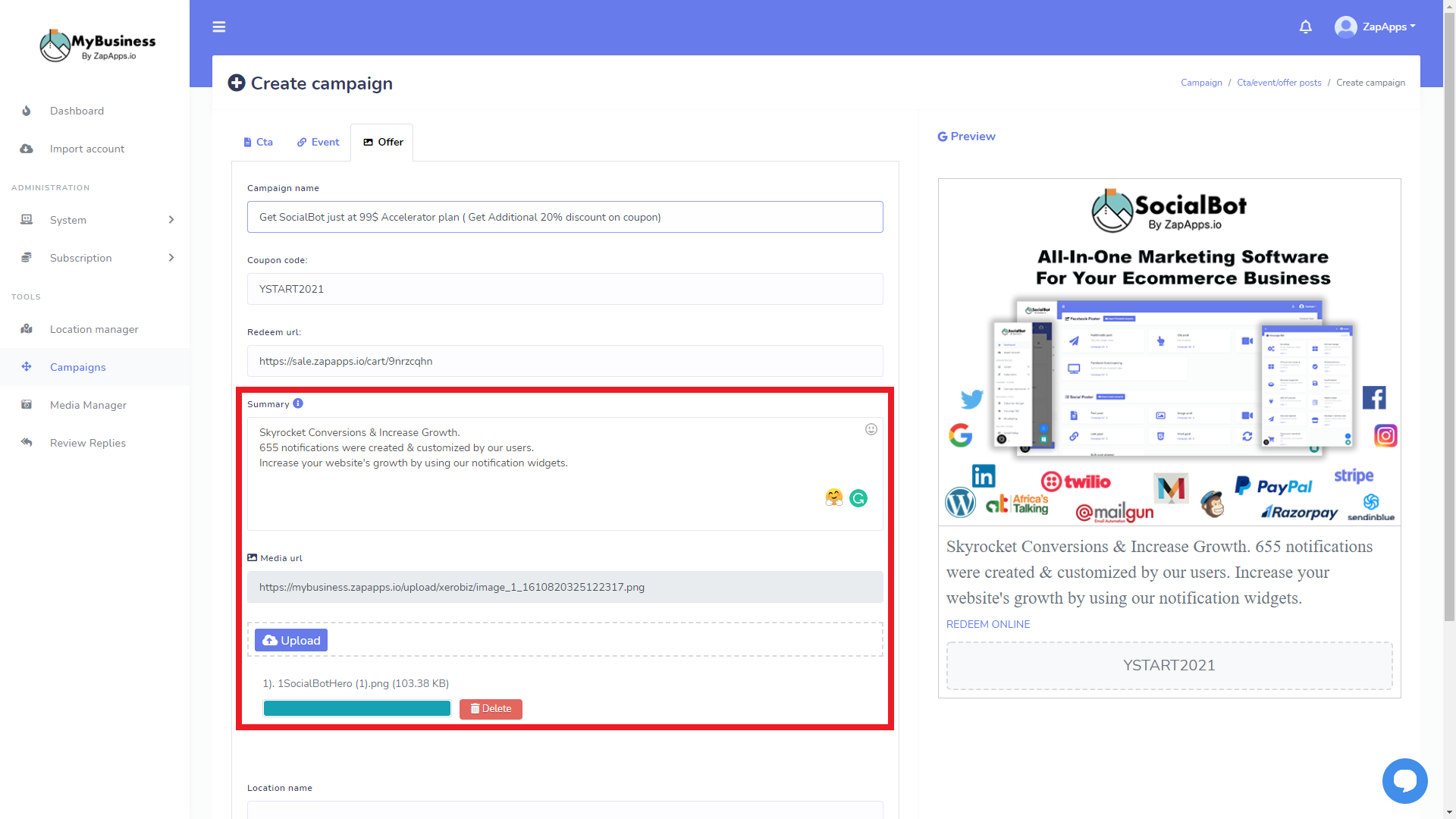 Step 9: Choose the multiple for the post. You can choose multiple locations if you'd like.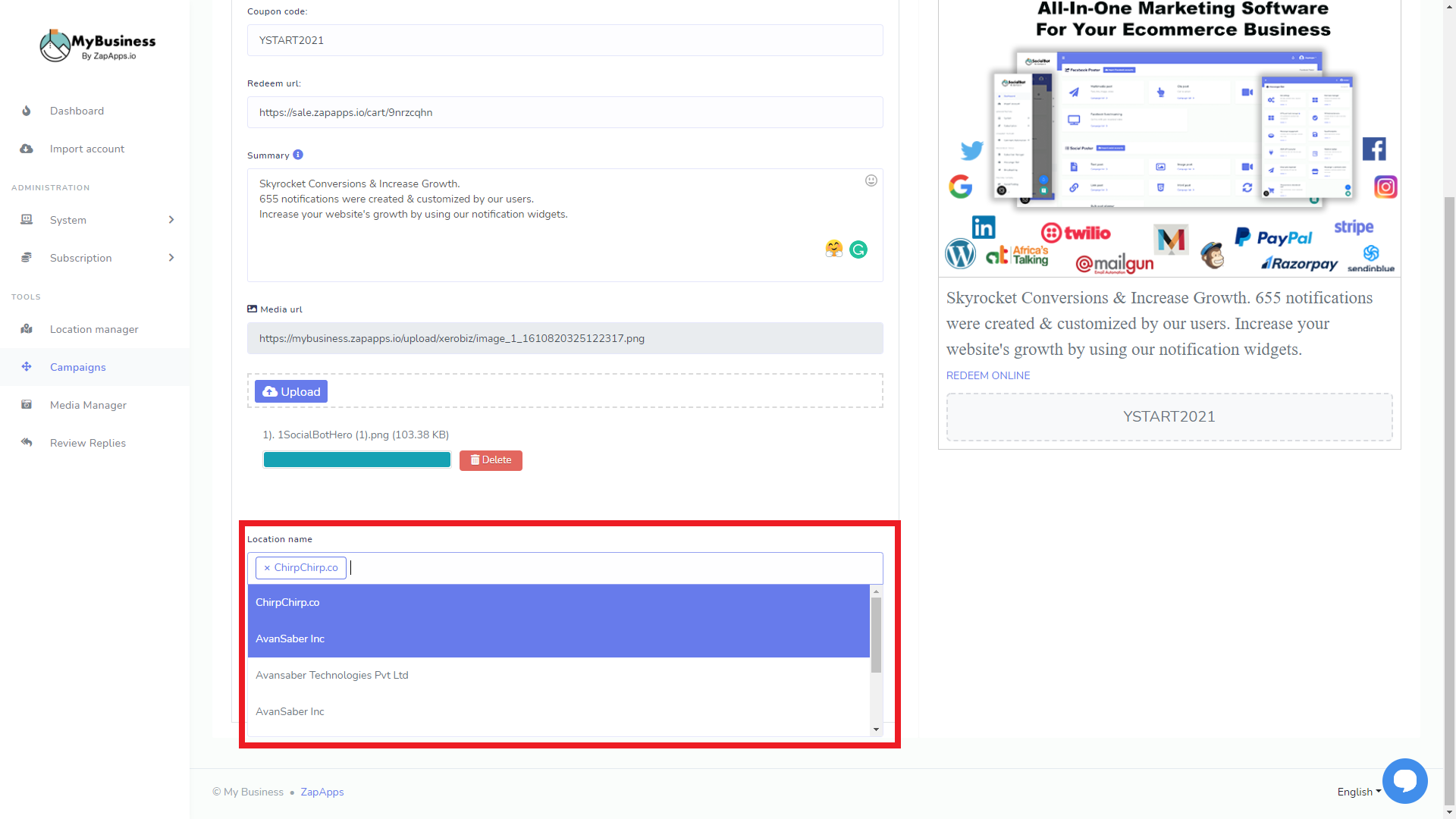 Step 10: You can post now or schedule your post as per your choice.
Step 11: If you want to plan your post, then you have to select the date and time and choose the time zone.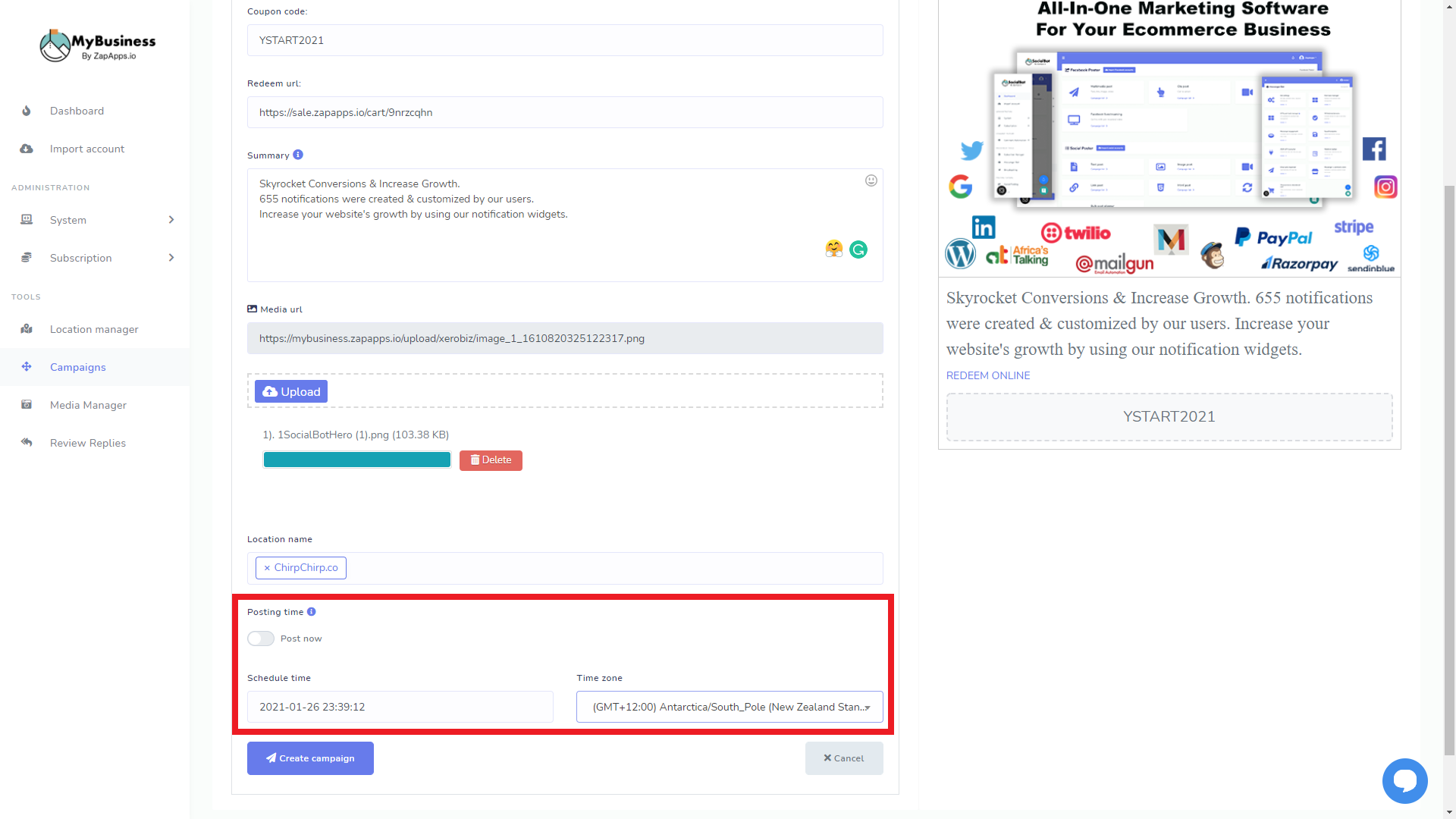 Step 12: Click on the 'Create Campaign' button.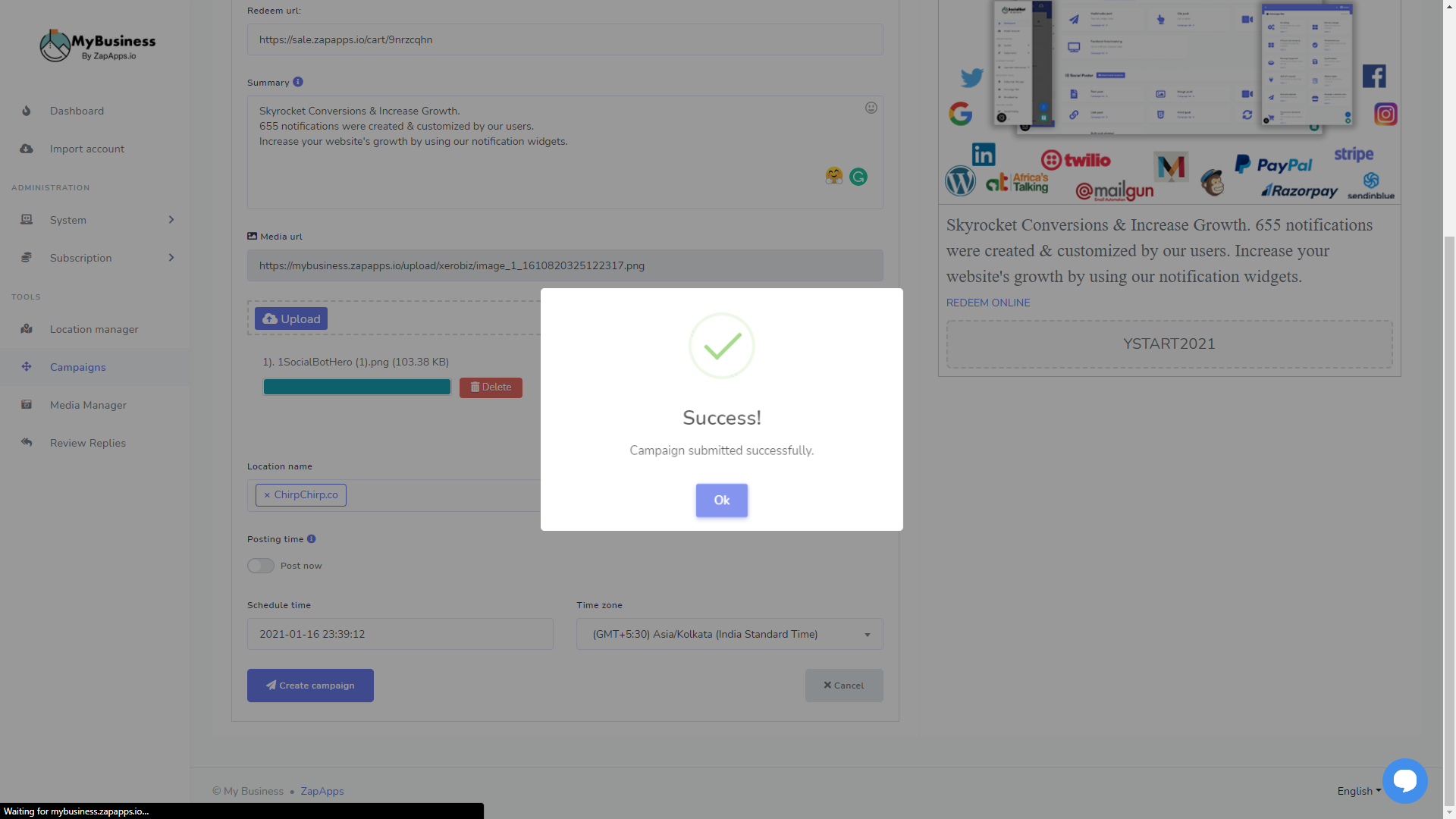 Great! You are all set now.
You can check your campaign on the list. You can also control posts by viewing, editing, and deleting posts.