This help article will guide you on how to create an event-type post with scheduling.
Let's get started:
Step 1: From the left-hand menu, search for the option 'Campaign' and click on it.
Step 2: Click on the Campaign list.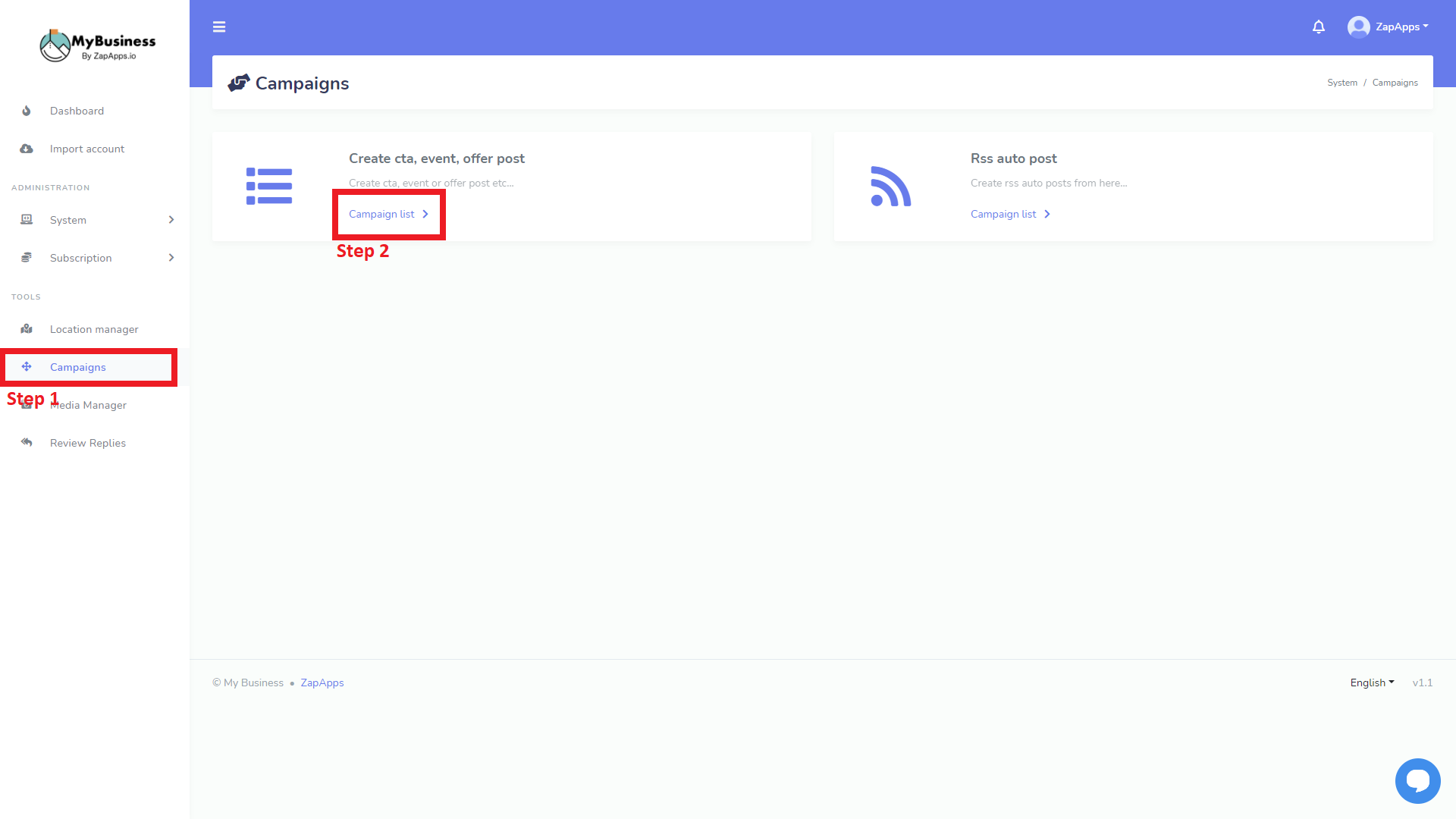 Step 3: To create a CTA Event Post, click on "Create a new post."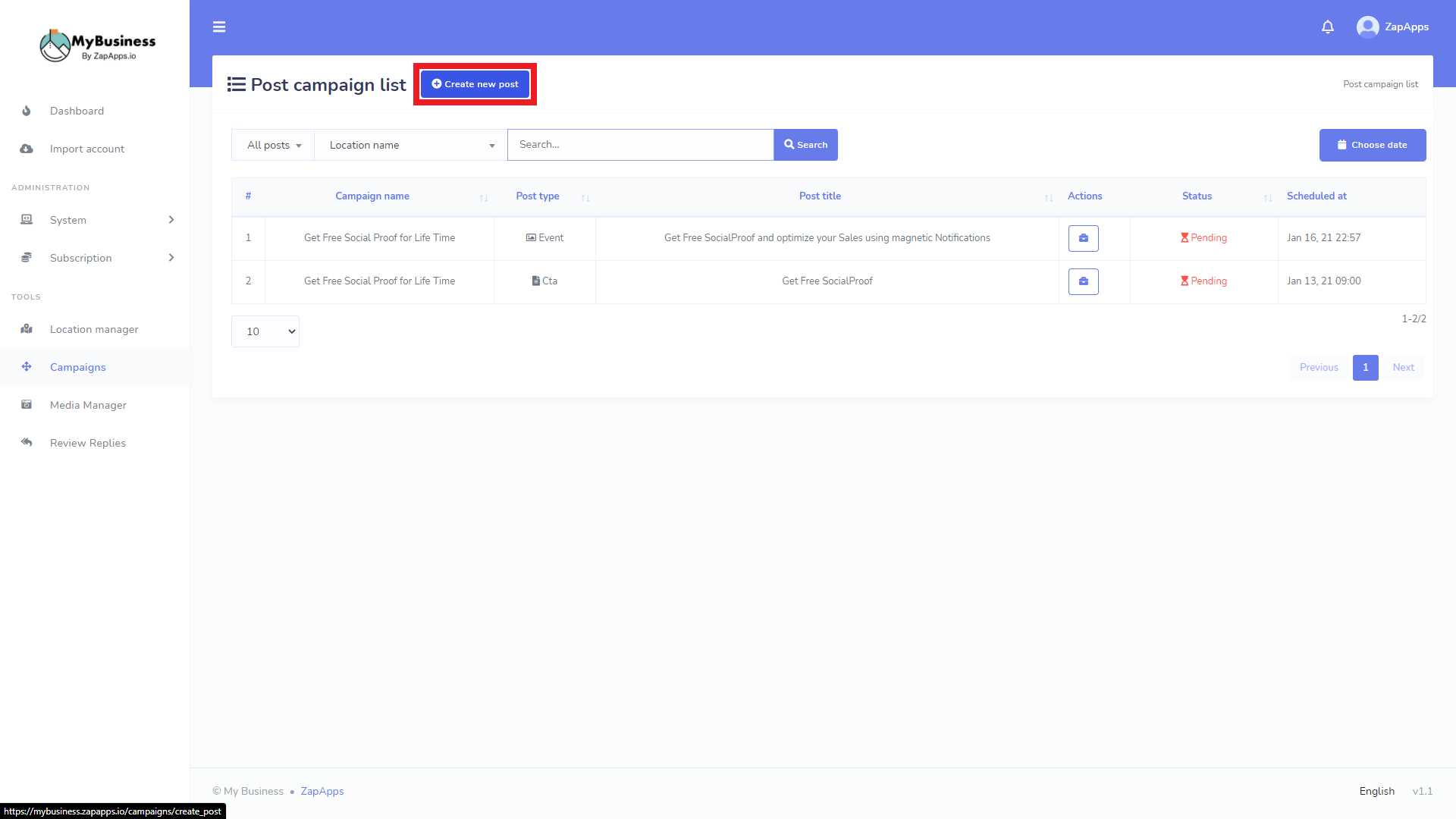 Step 4: Click on the 'Event' tab.
Step 5: Enter the campaign name.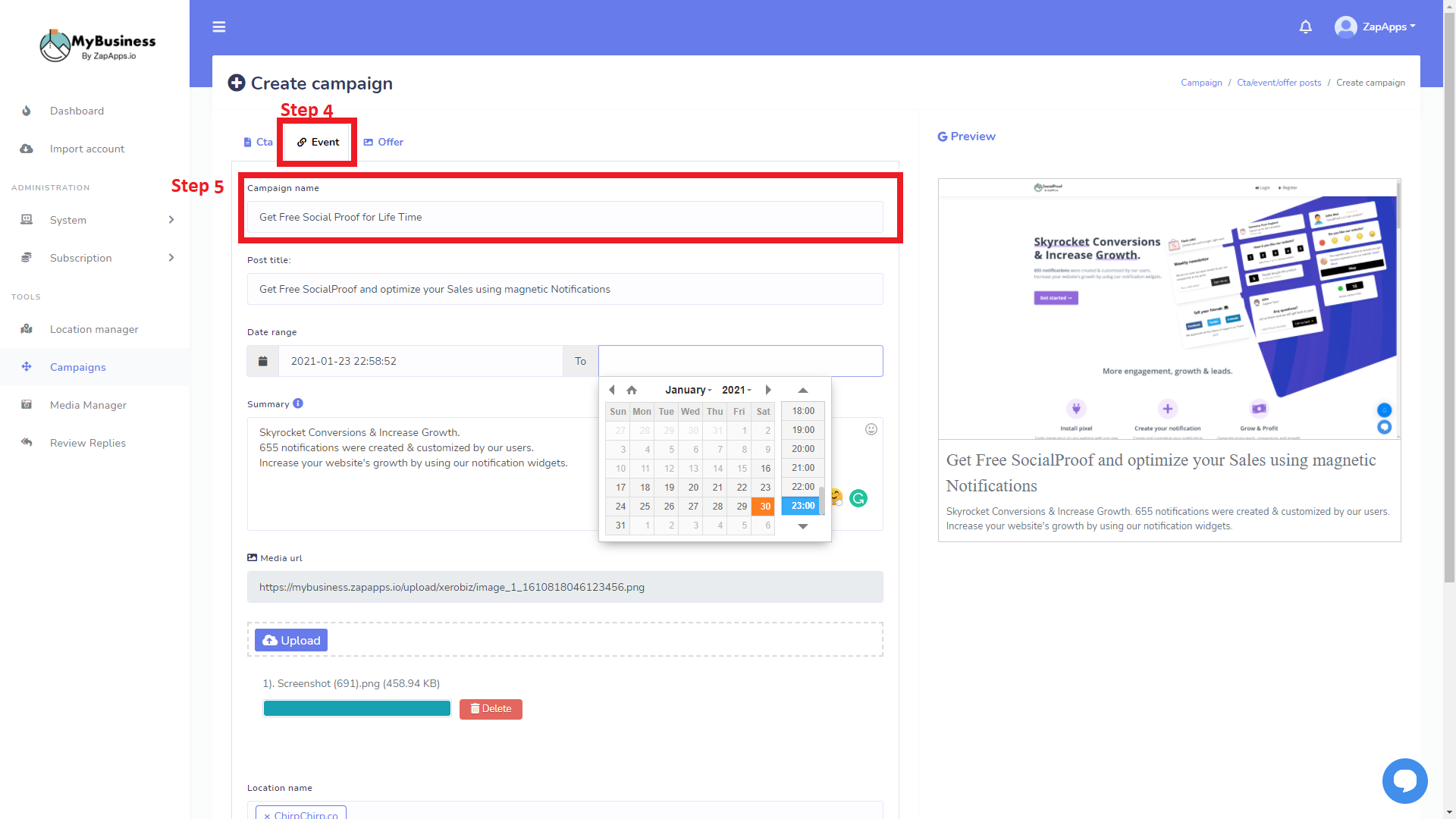 Step 6: Enter a catchy promotional title to attract more users.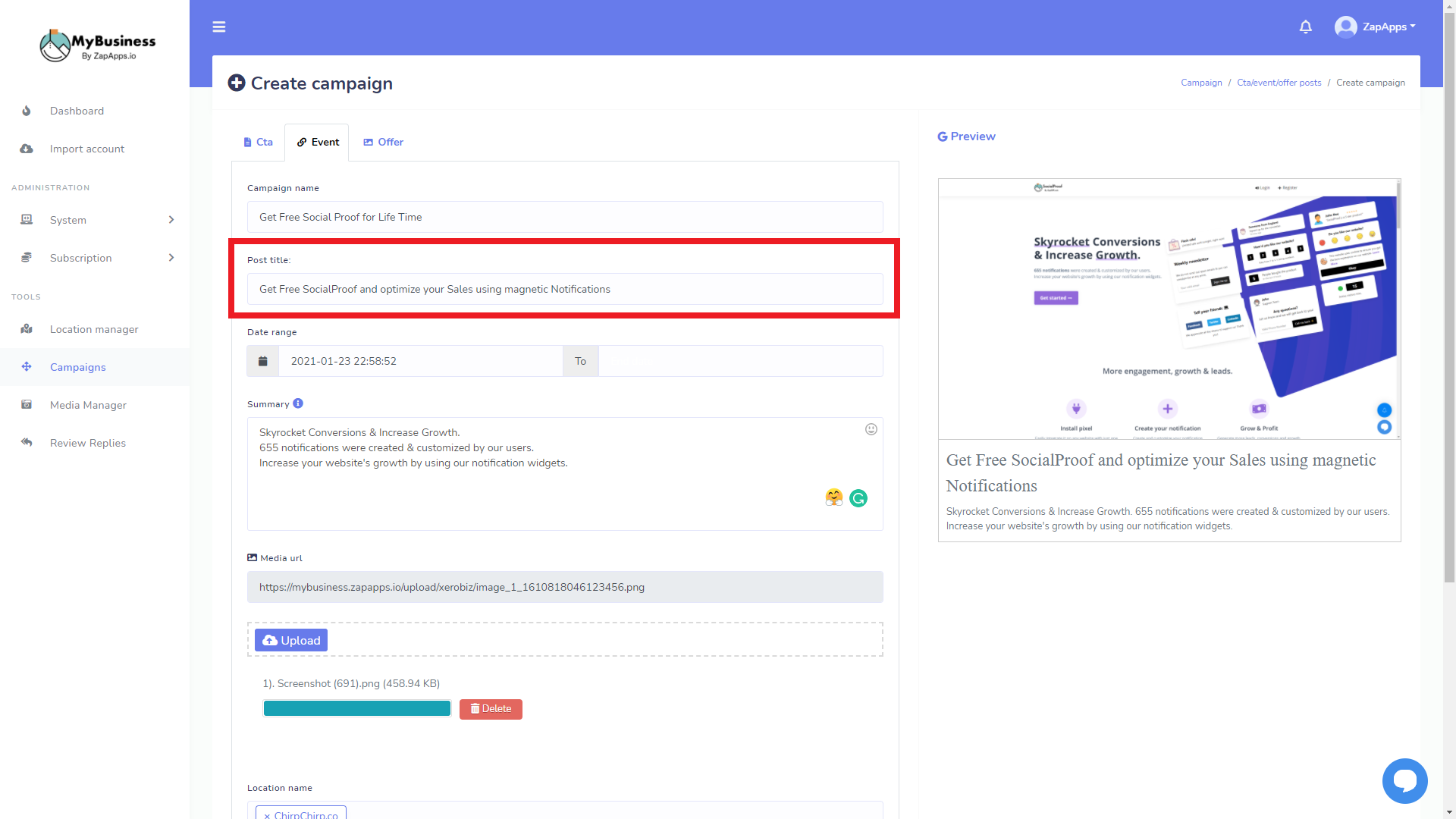 Step 7: Select the date range for the event campaign. Here you must enter the start date and end date for campaigns.
Step 8: Enter the promotional message and upload your post image by clicking on the 'Upload' option.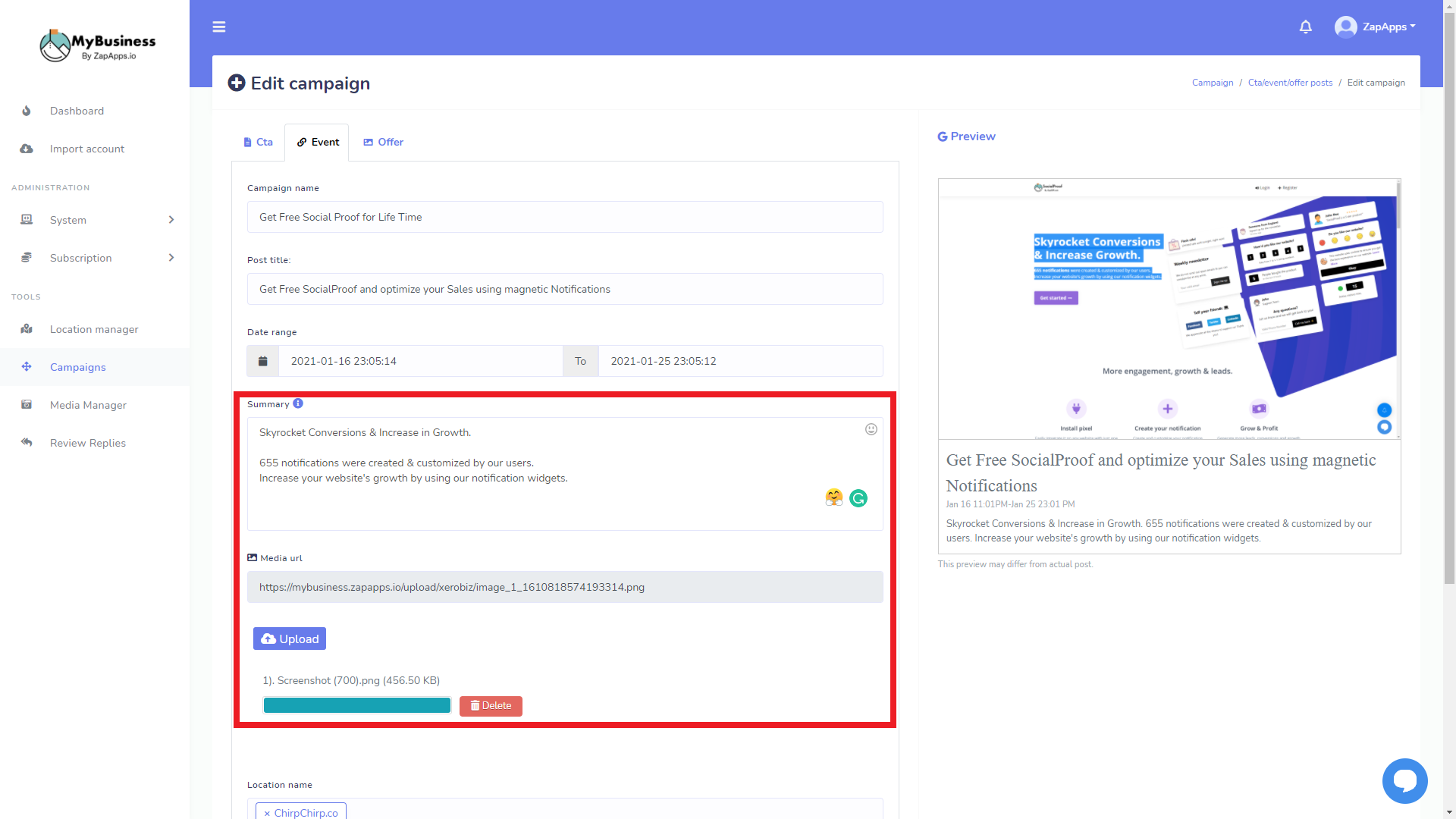 Step 9: You can choose multiple locations for Media Post.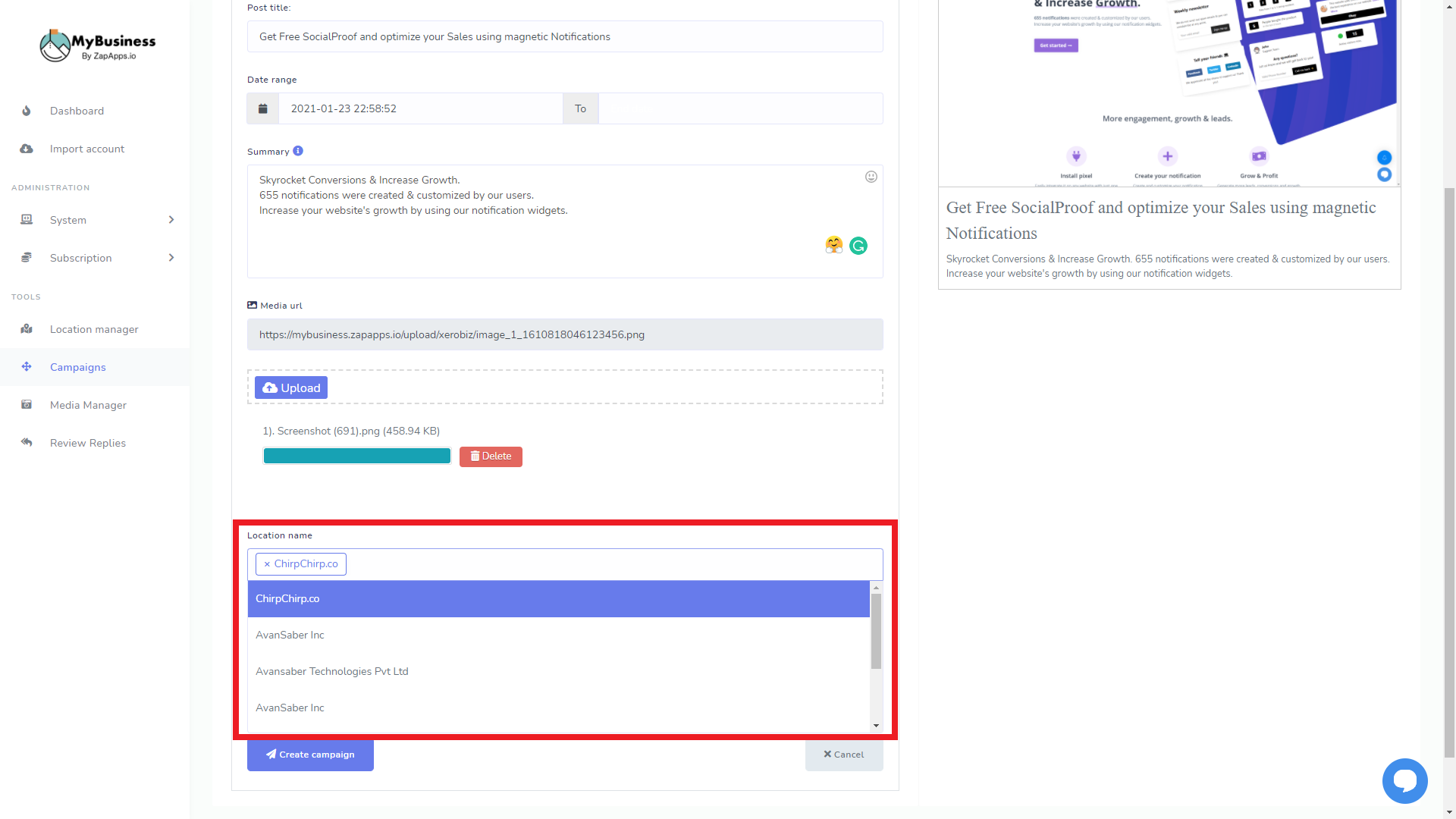 Step 10: You can post now or schedule your post for a future time.
Step 11: If you want to plan your post, then you have to select the date and time, then choose your time zone.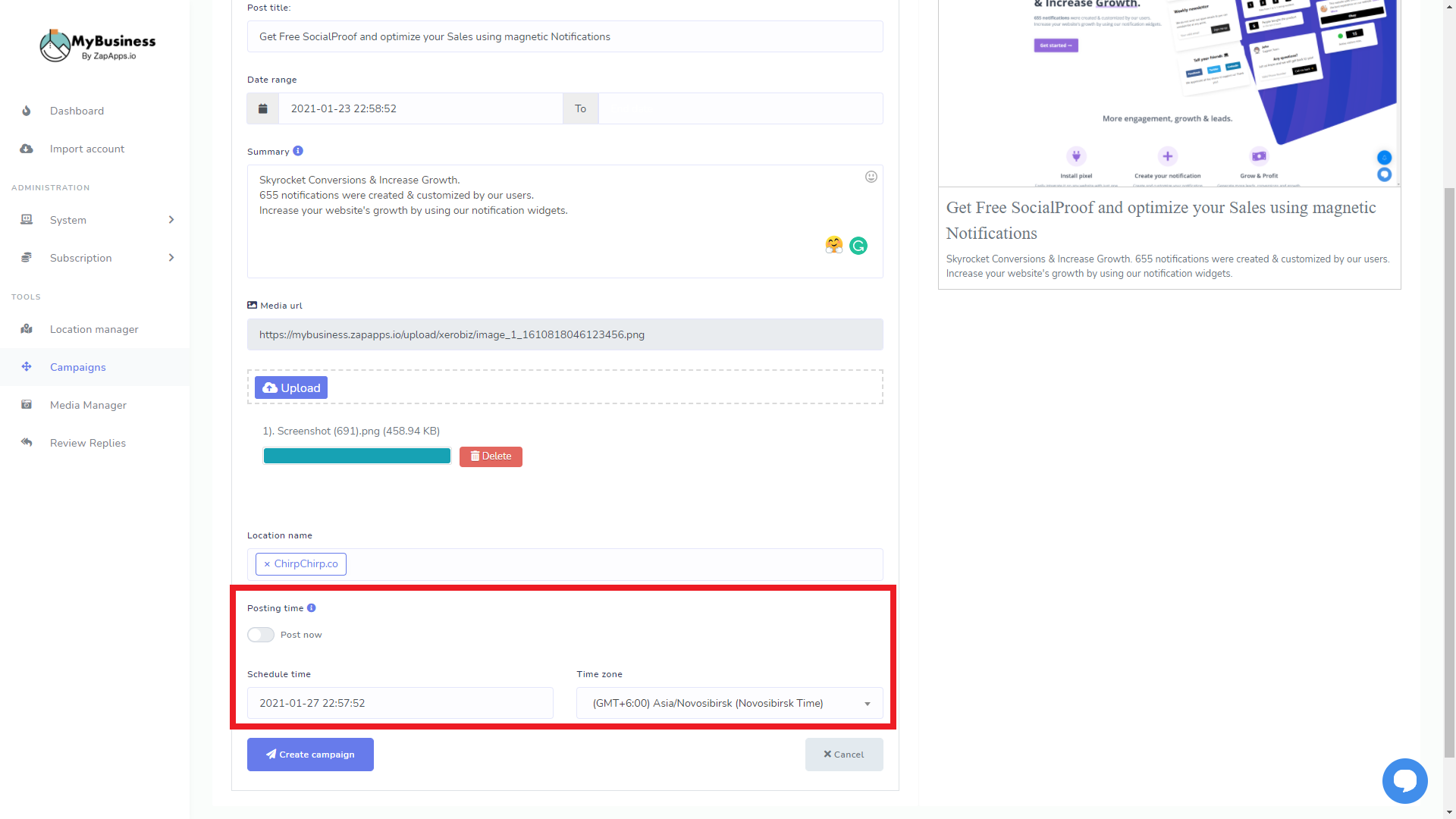 Step 12: Click on create a campaign.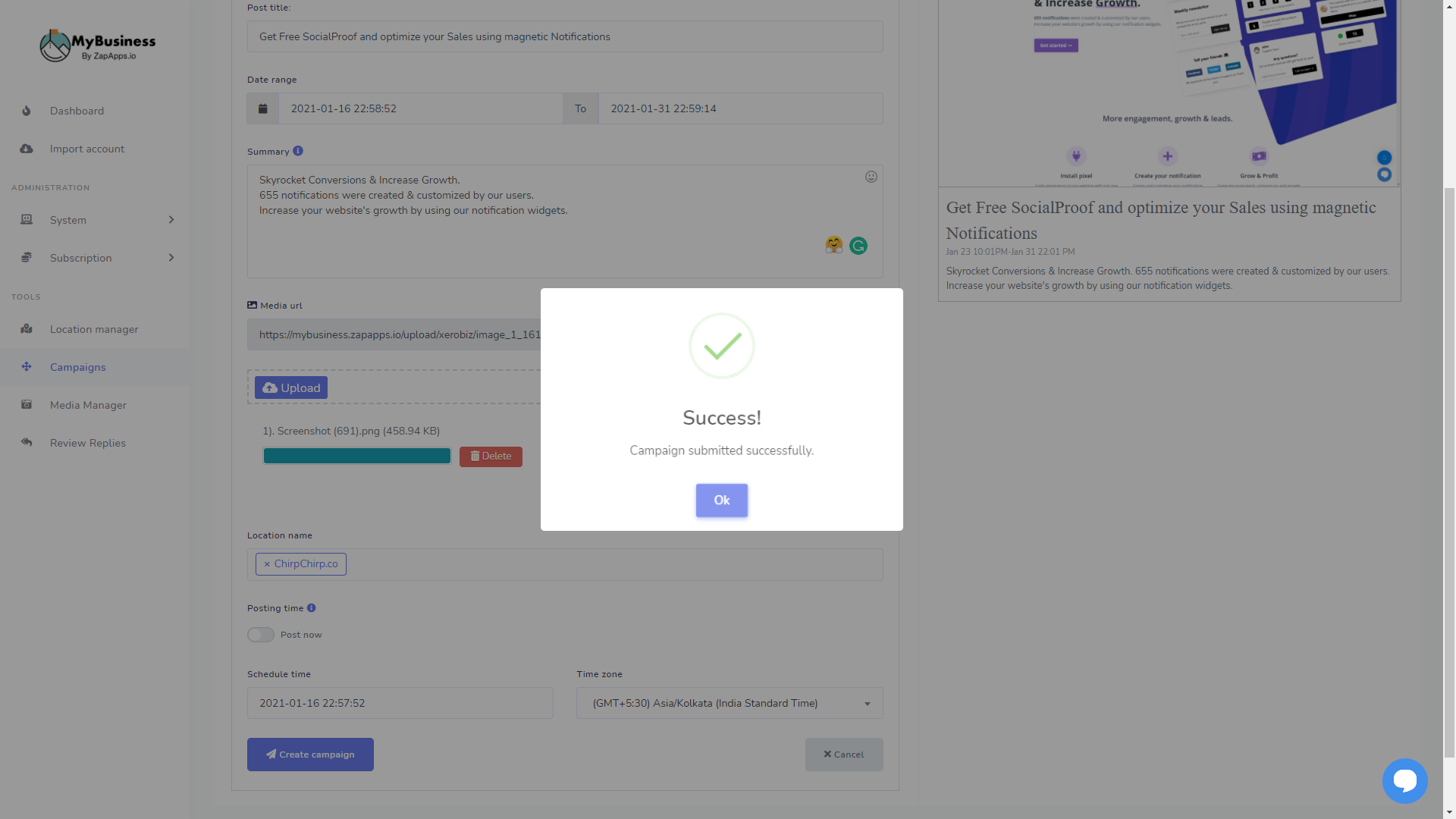 Done, your campaign is ready.
You can check your campaign on the list. You can also control campaigns by viewing them, and you can edit or delete them as well.