This help article will guide you through the process of creating a call-to-action campaign and post it by auto-scheduling.
Let's begin to learn:

Step 1: From the left-hand menu, search for the 'Campaign' option and click on it.
Step 2: Click on the 'Campaign list' option.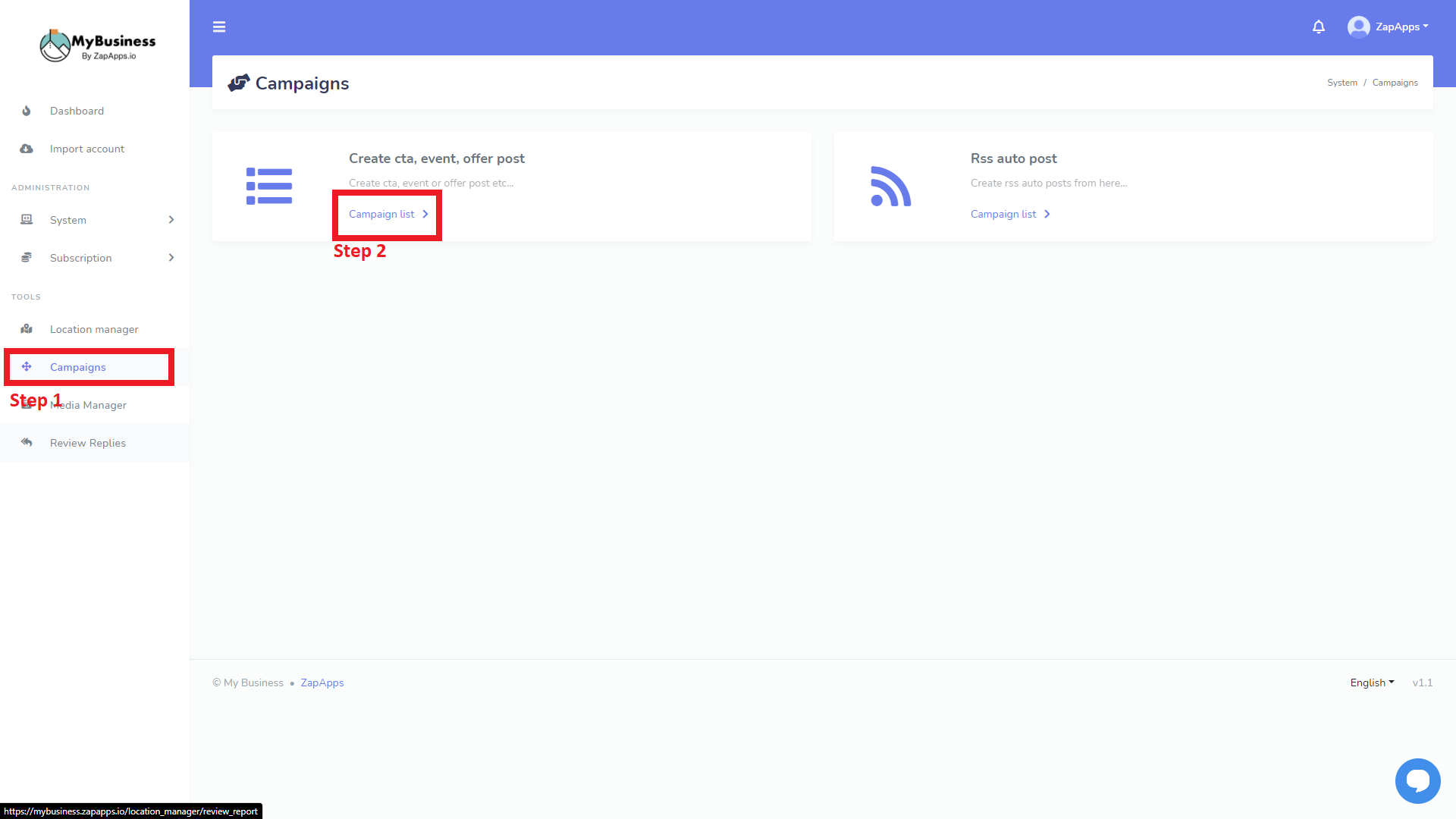 Step 3: To create CTA Post, click on the 'Create a new post' button.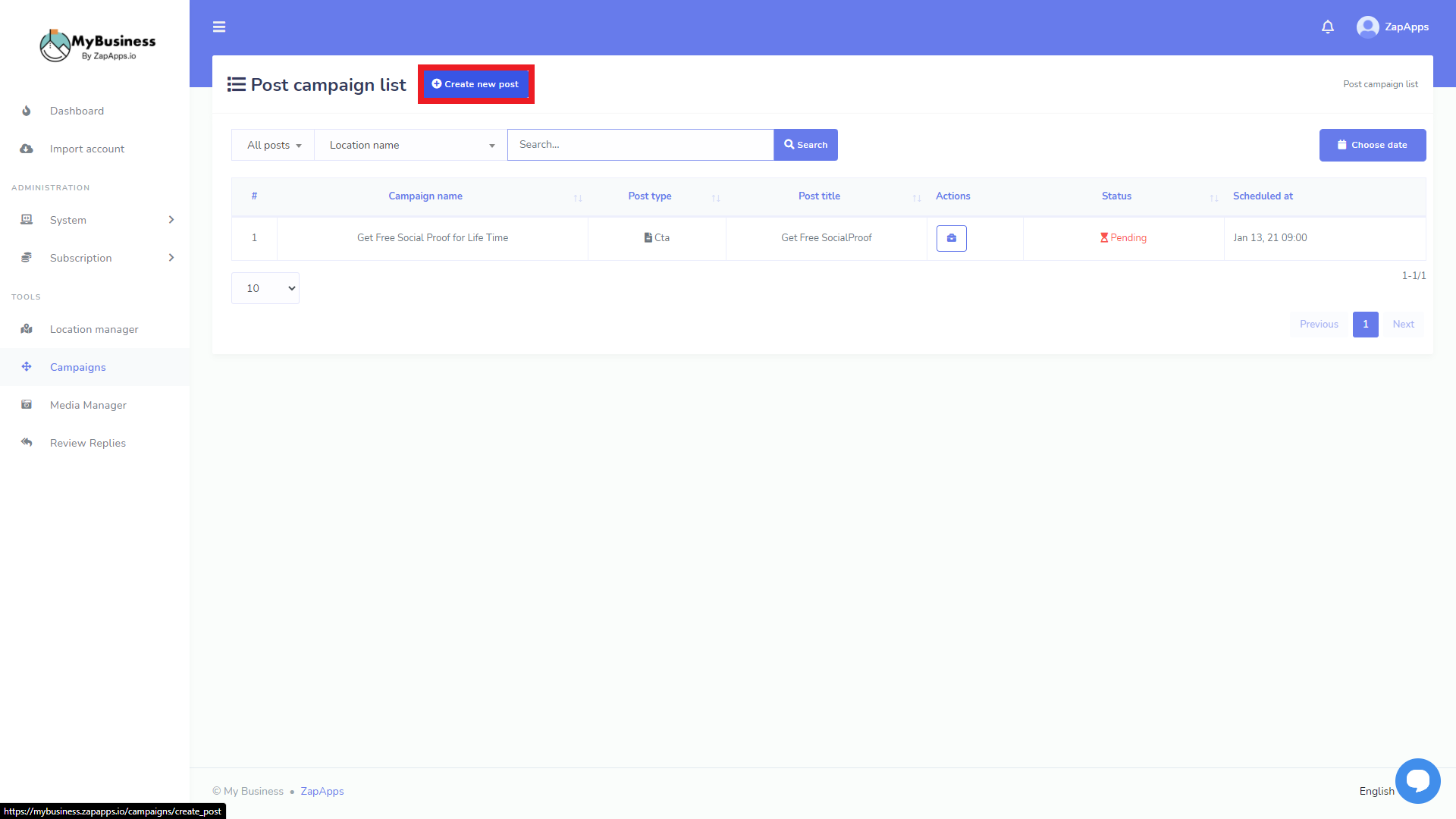 Step 4: Enter the campaign name.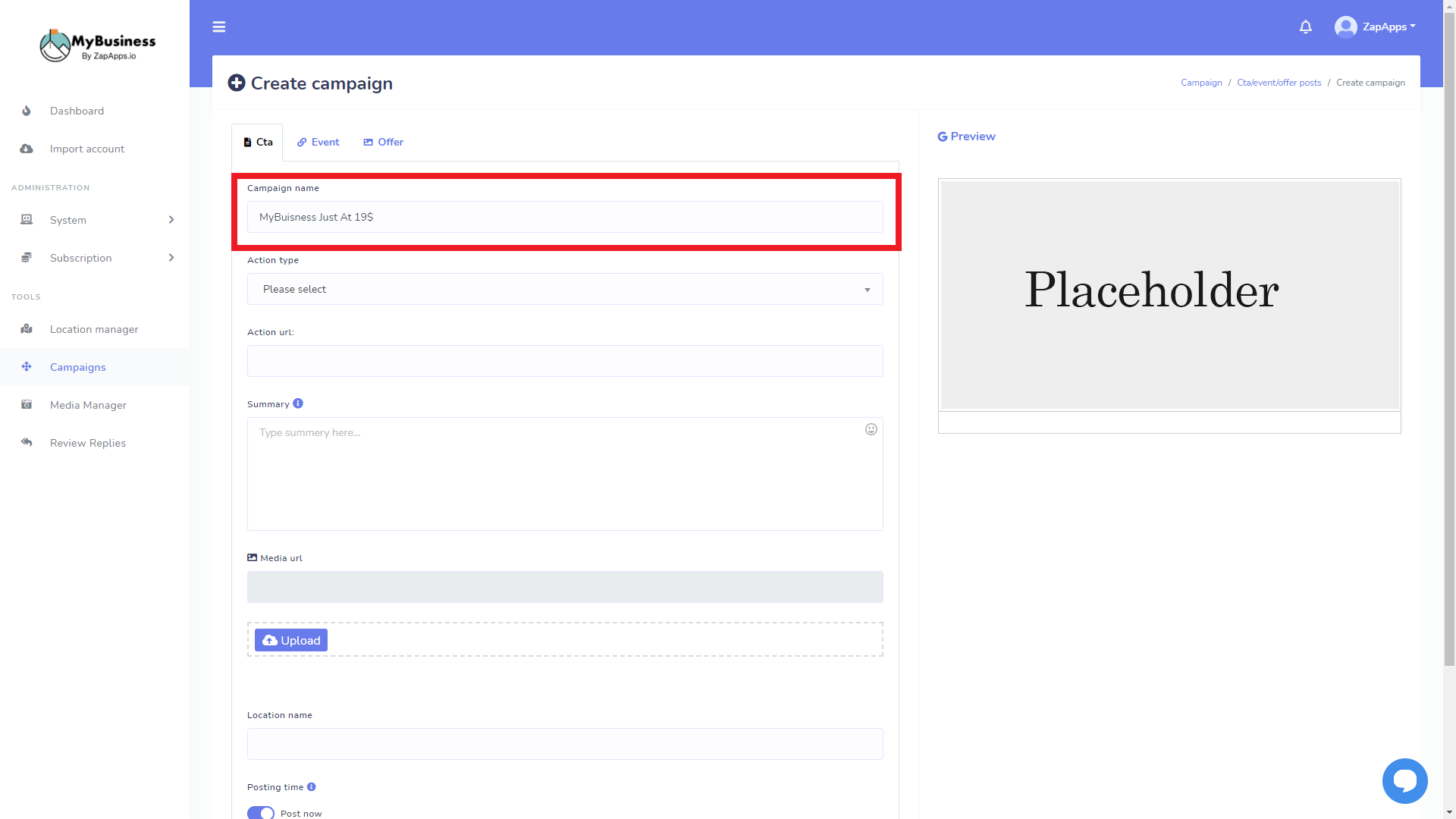 Step 5: Select the action type. MyBusiness will give you the following opinions for CTA.
BOOK

ORDER

SHOP

LEARN_MORE

SIGN_UP

CALL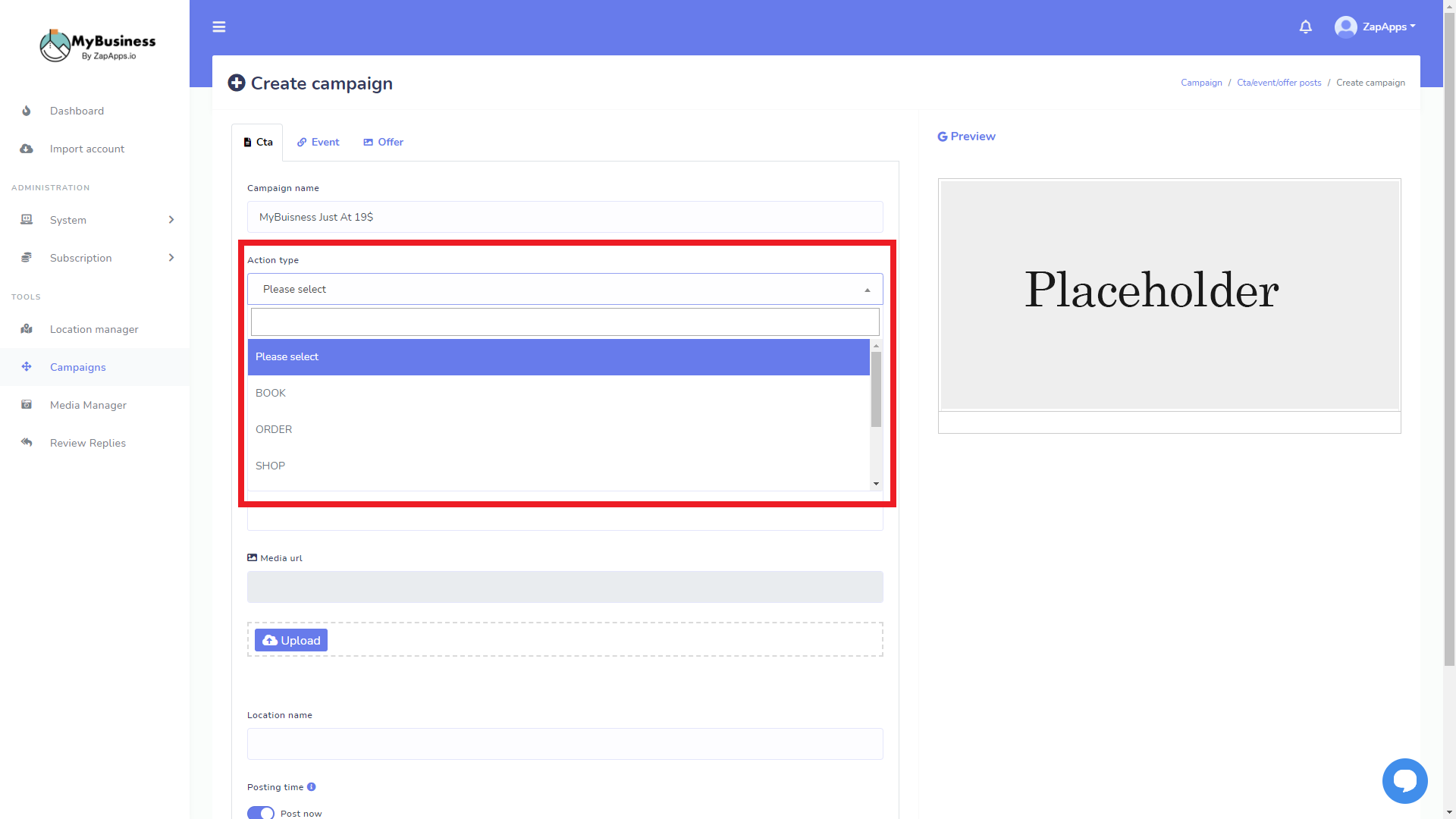 Step 6: Enter the action URL. This will open when the user clicks on the action type button.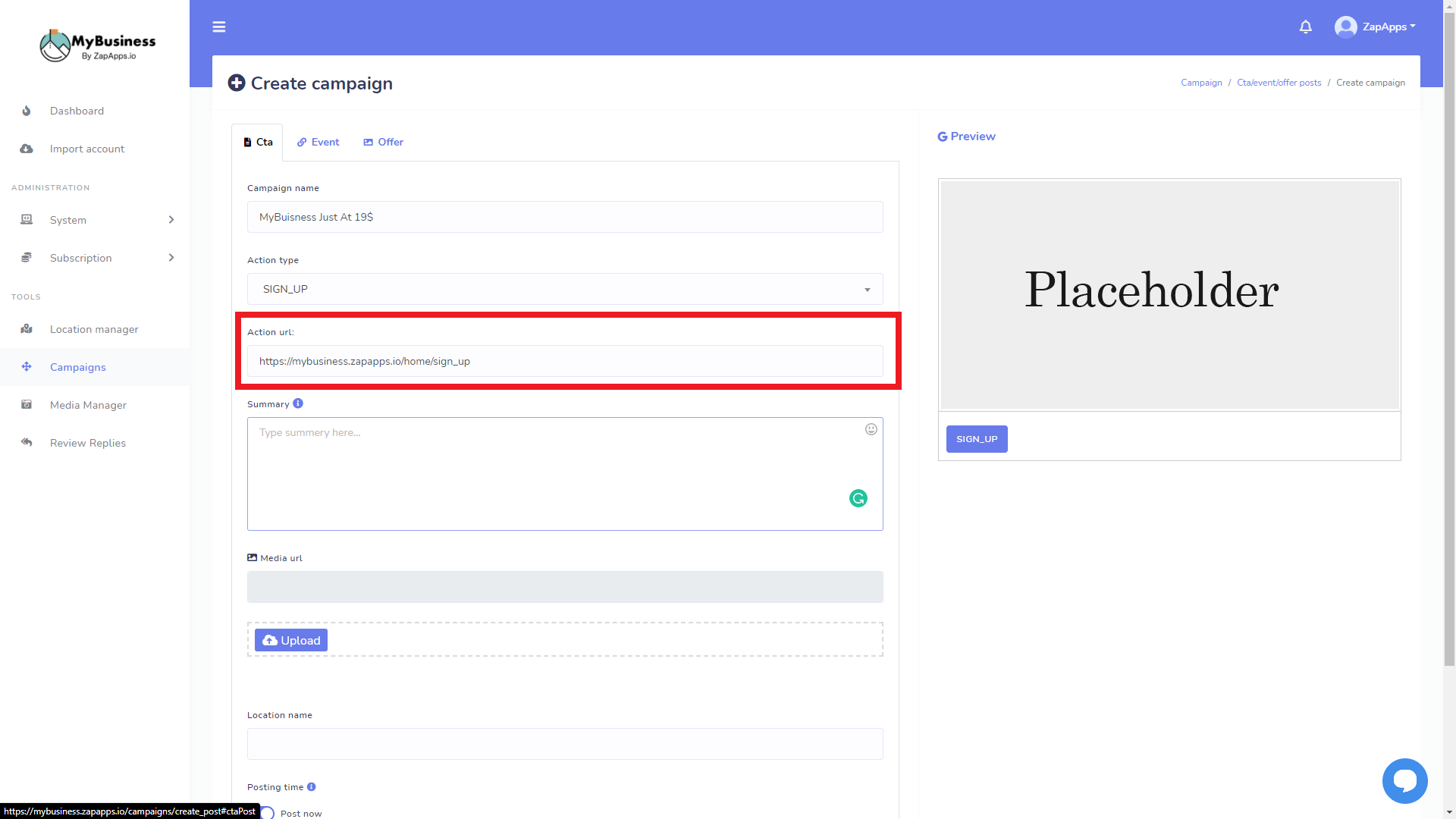 Step 7: Enter the promotional message and upload your post image by clicking on the upload option.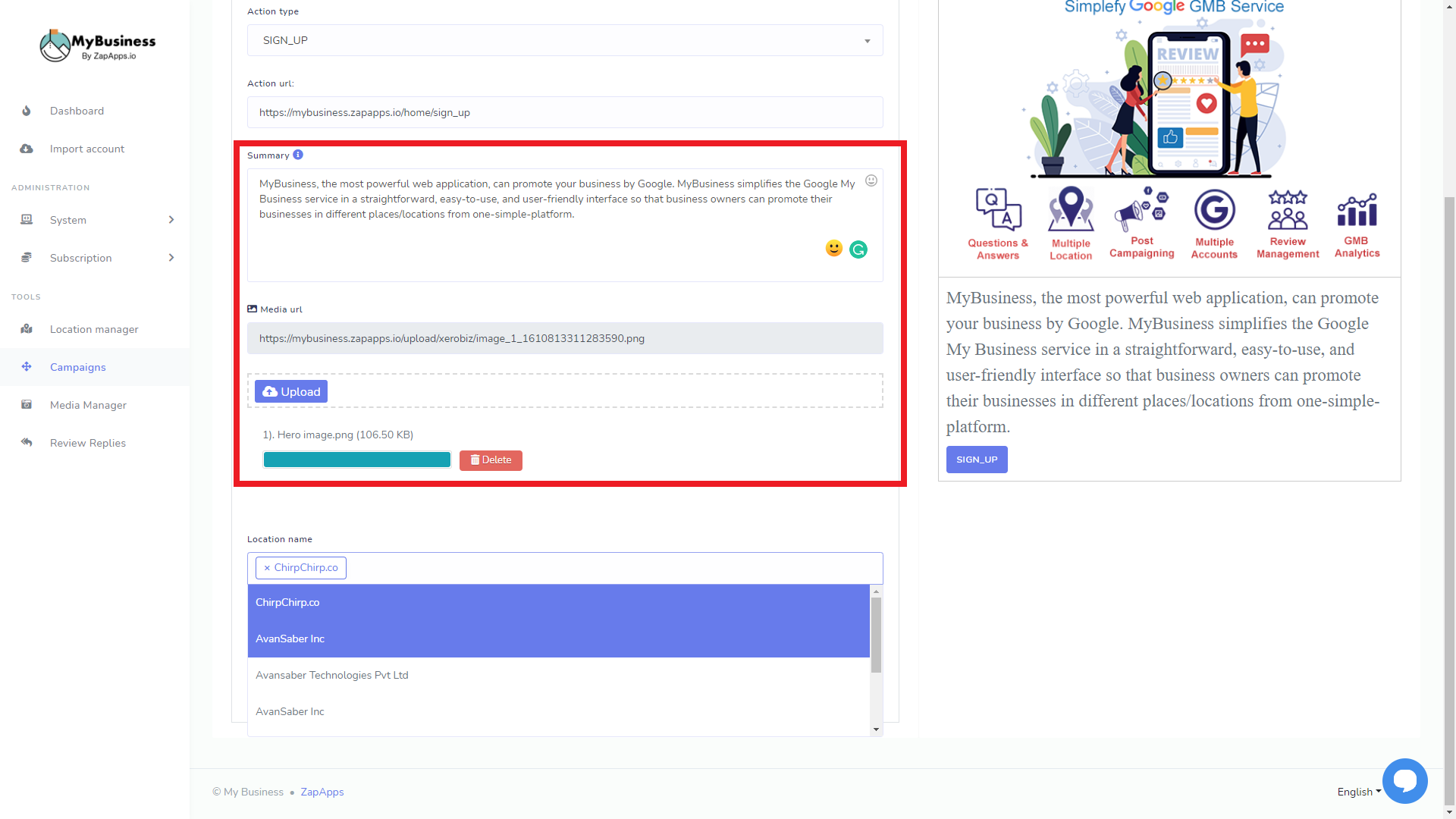 Step 8: Choose your locations for media posts.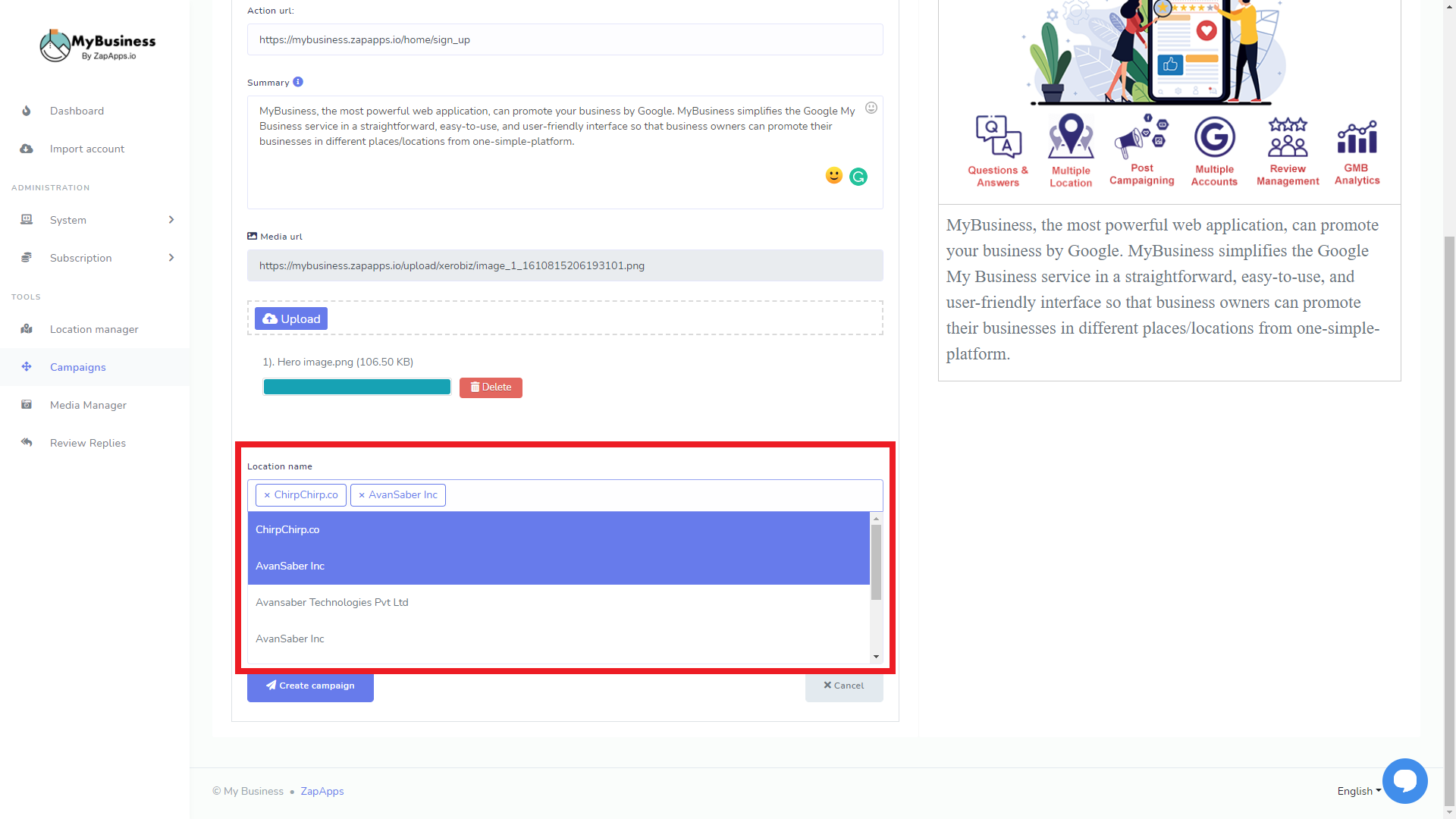 Step 9: You can post now or schedule your post for later.
Step 10: If you want to plan your post ahead, then you have to select the date and time.
Step 11: Then choose your time zone.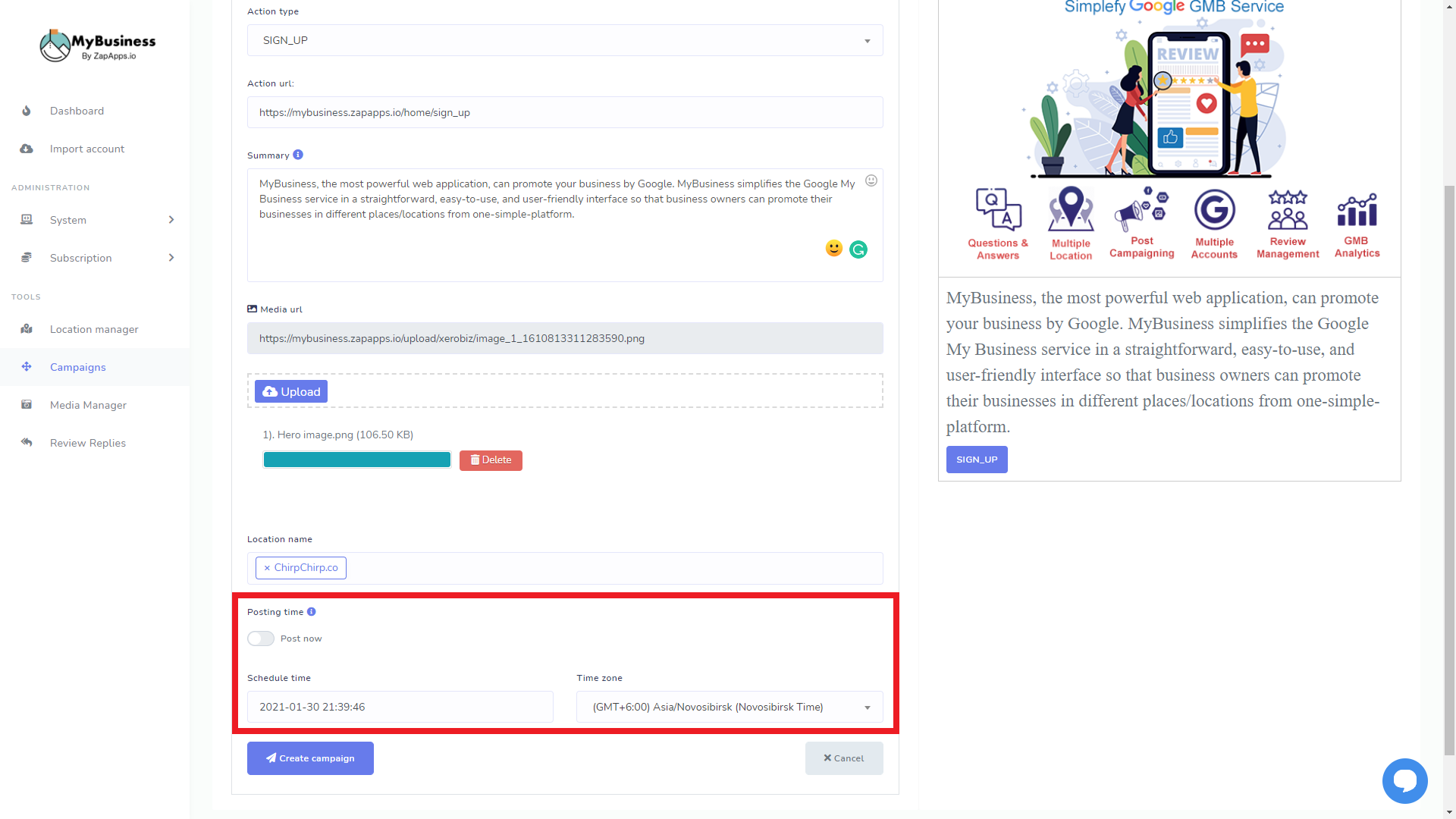 Step 12: Click on 'Create a campaign'.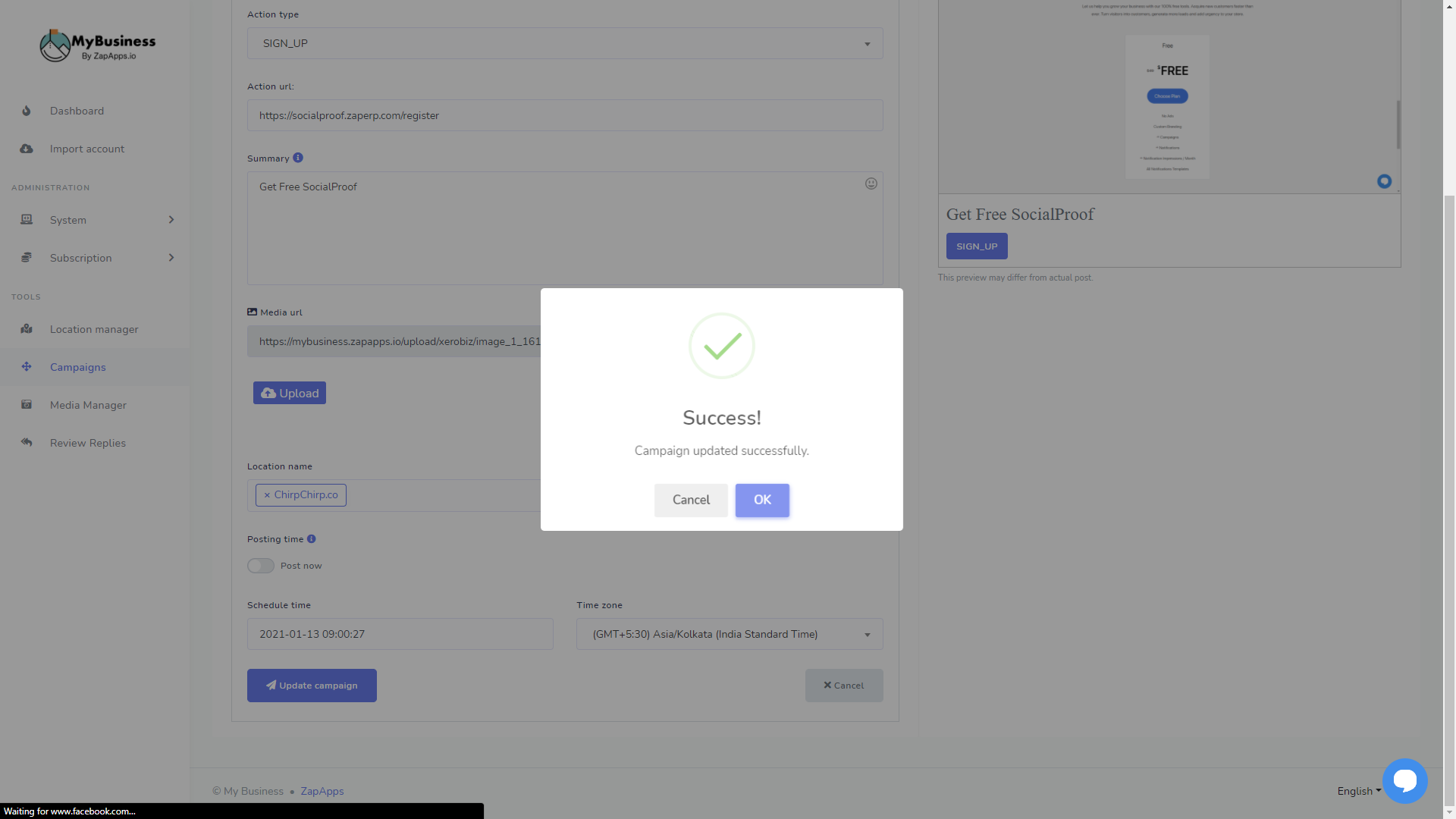 Great! You are all set now.

You can check your campaign on the list. You can also control them by viewing, editing, or deleting them.