This helpful article will guide you on how to use review reports.
Let's begin to learn,
Following is the UI of the review report, where you will get all your reply from multiple locations.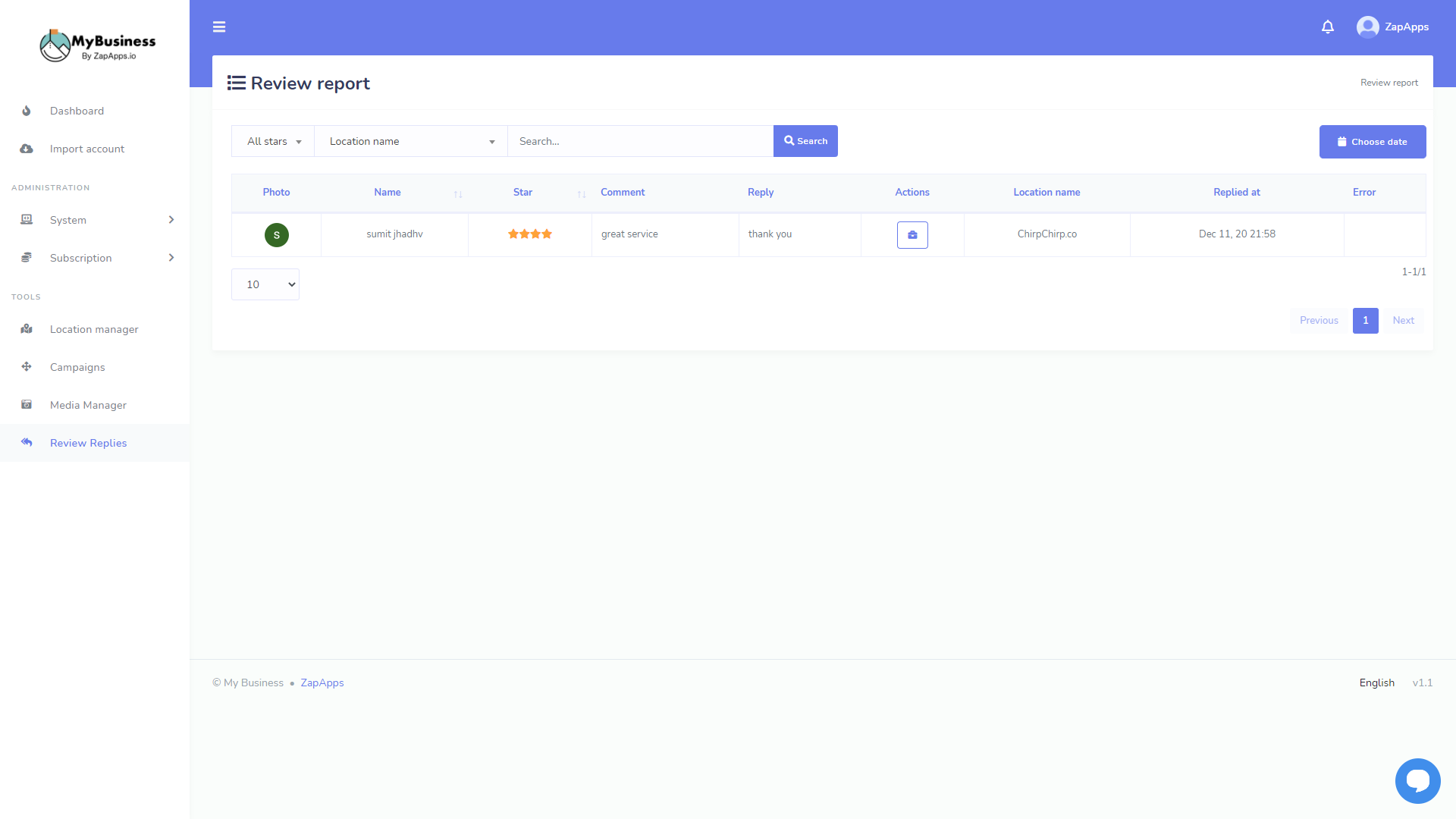 You can sort your review replies by rating, location, and using search by text.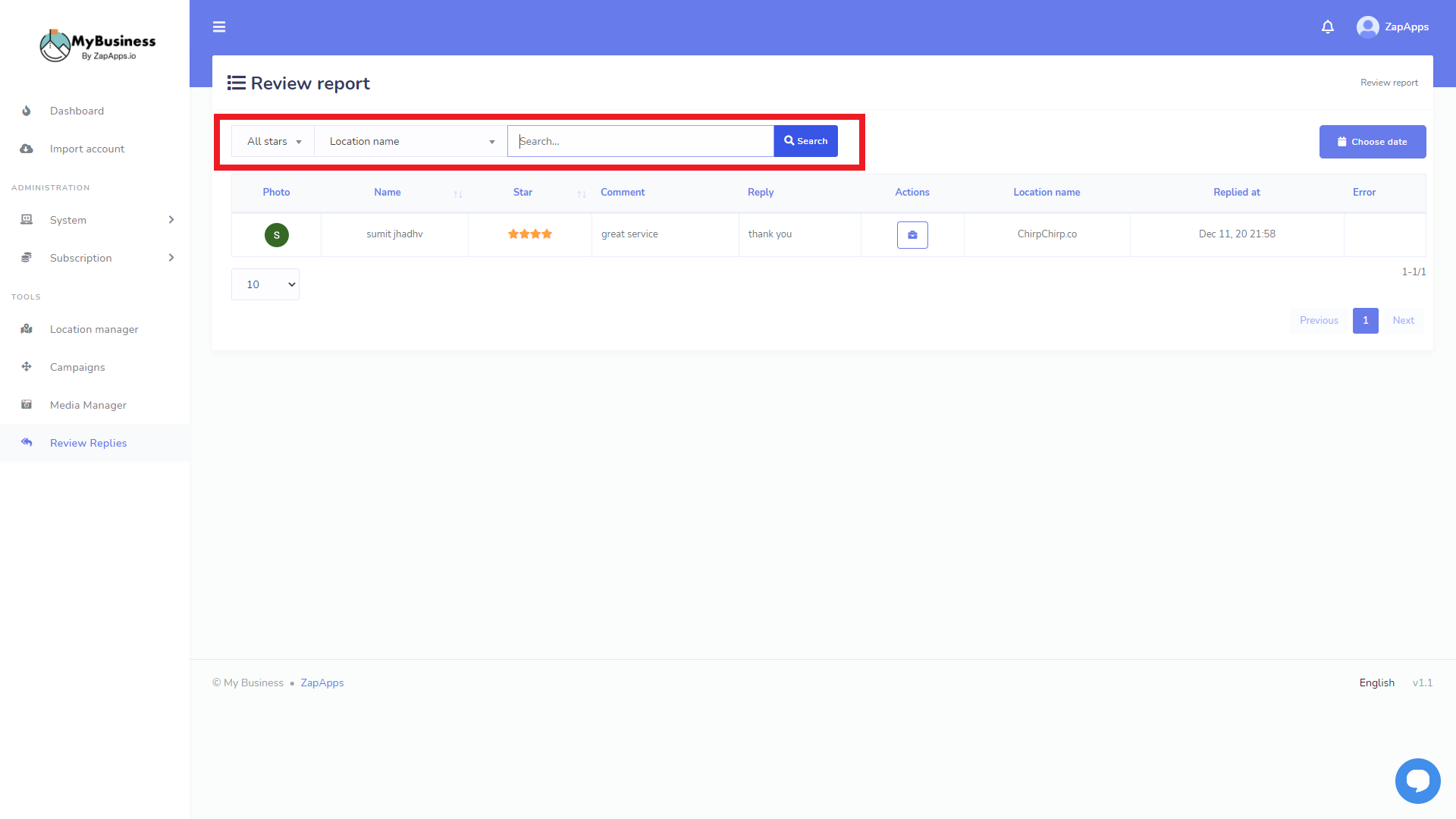 You can see the reviews by the date you have the following options.
1. By the last 30 days
2. By moth
3. Custom selected dates.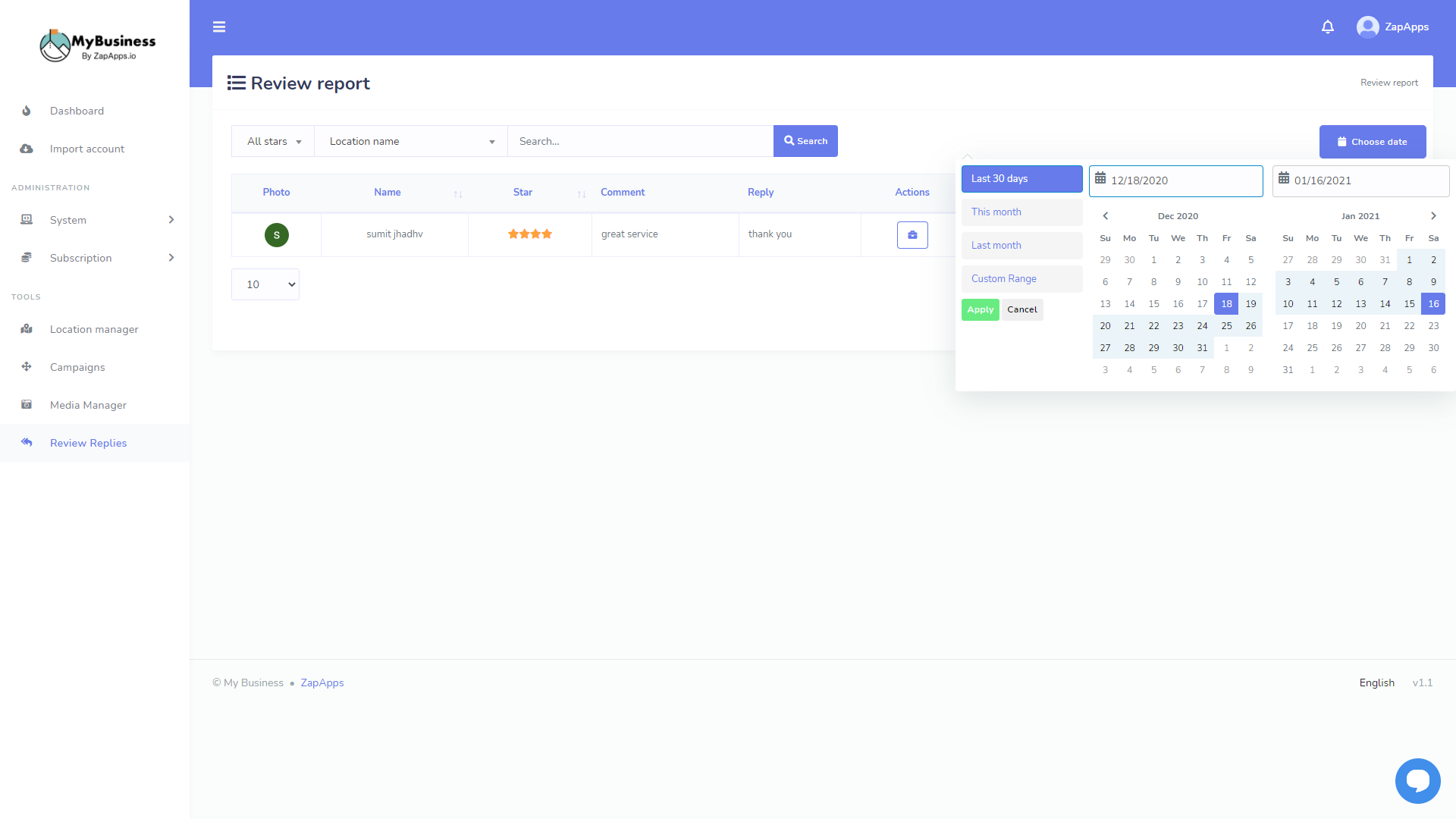 You can give a reply to users directly from here, or you can delete it.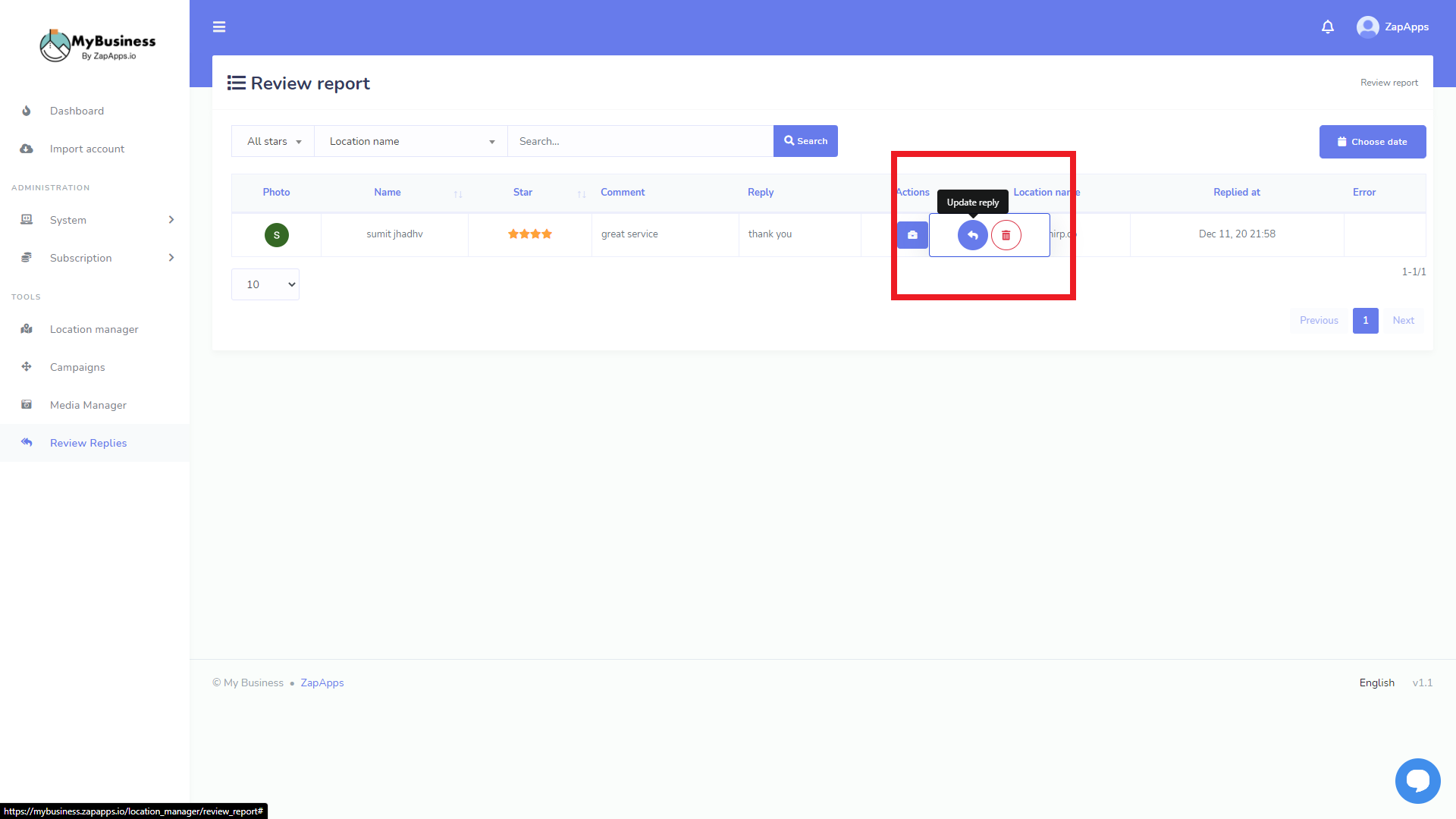 If you get an error on the review reply, you can check that. Also, an error will show for API failure.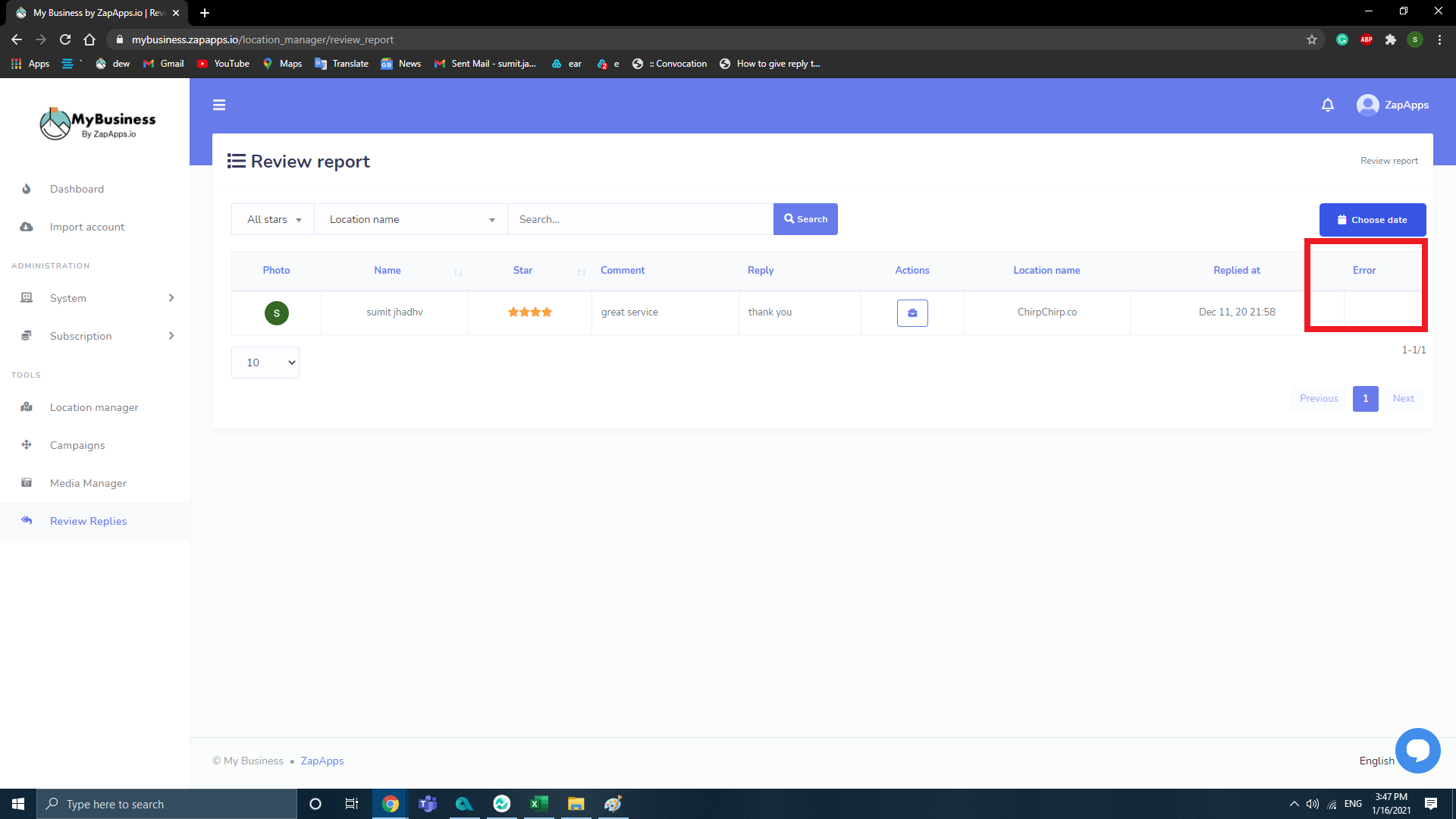 Review report also gives you basic information like name, time, starts, Location, and general basic details on reviews.