This help article will help you to renew your current package.

Let's learn how to do it.

Step 1: From the Left-hand menu, search for 'Payment' option and then click on the 'Renew Package' sub-option.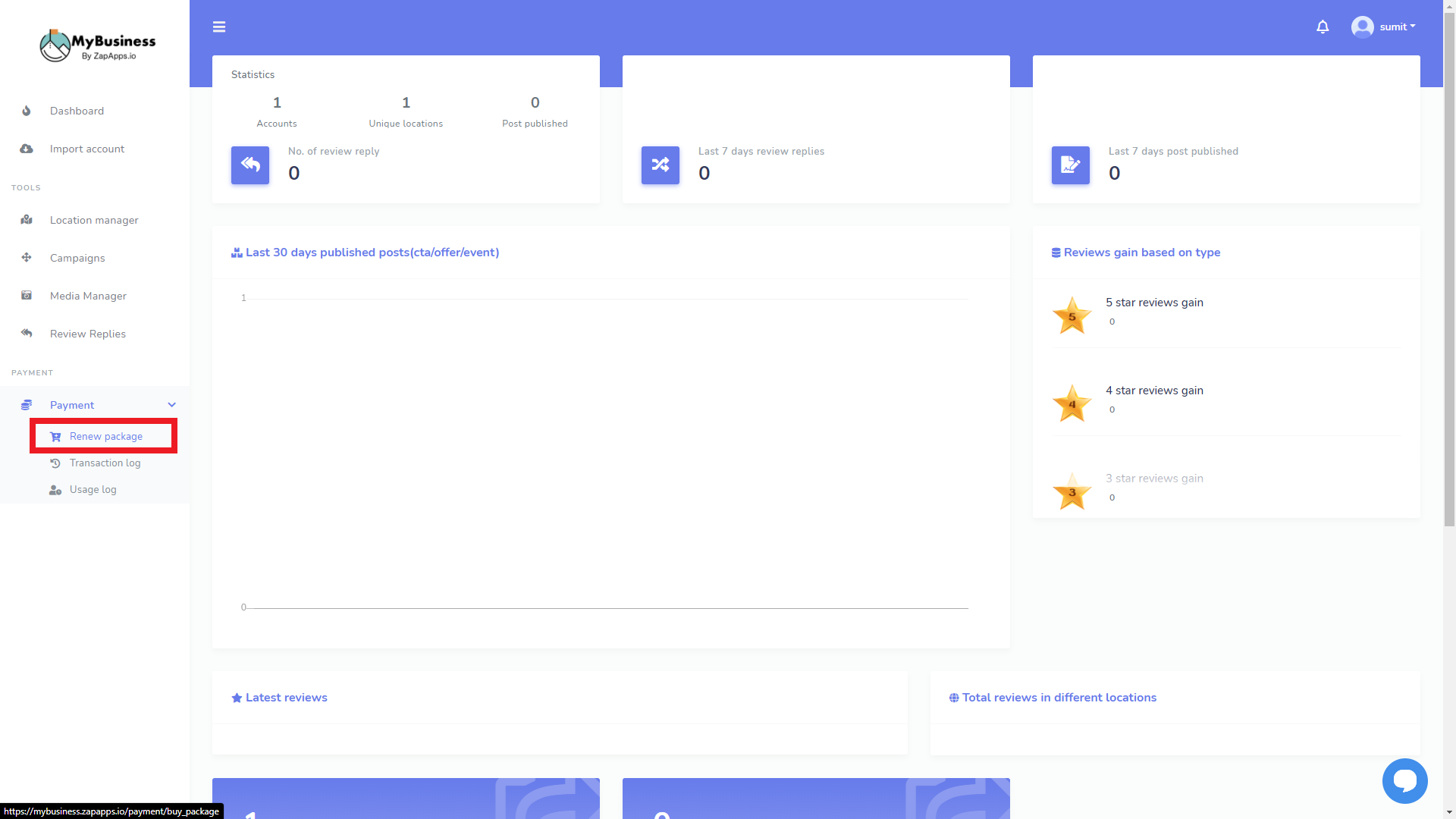 Step 2: Enter your coupon code for redemption. Click on the submit Coupon button, or you can direct purchase it from here.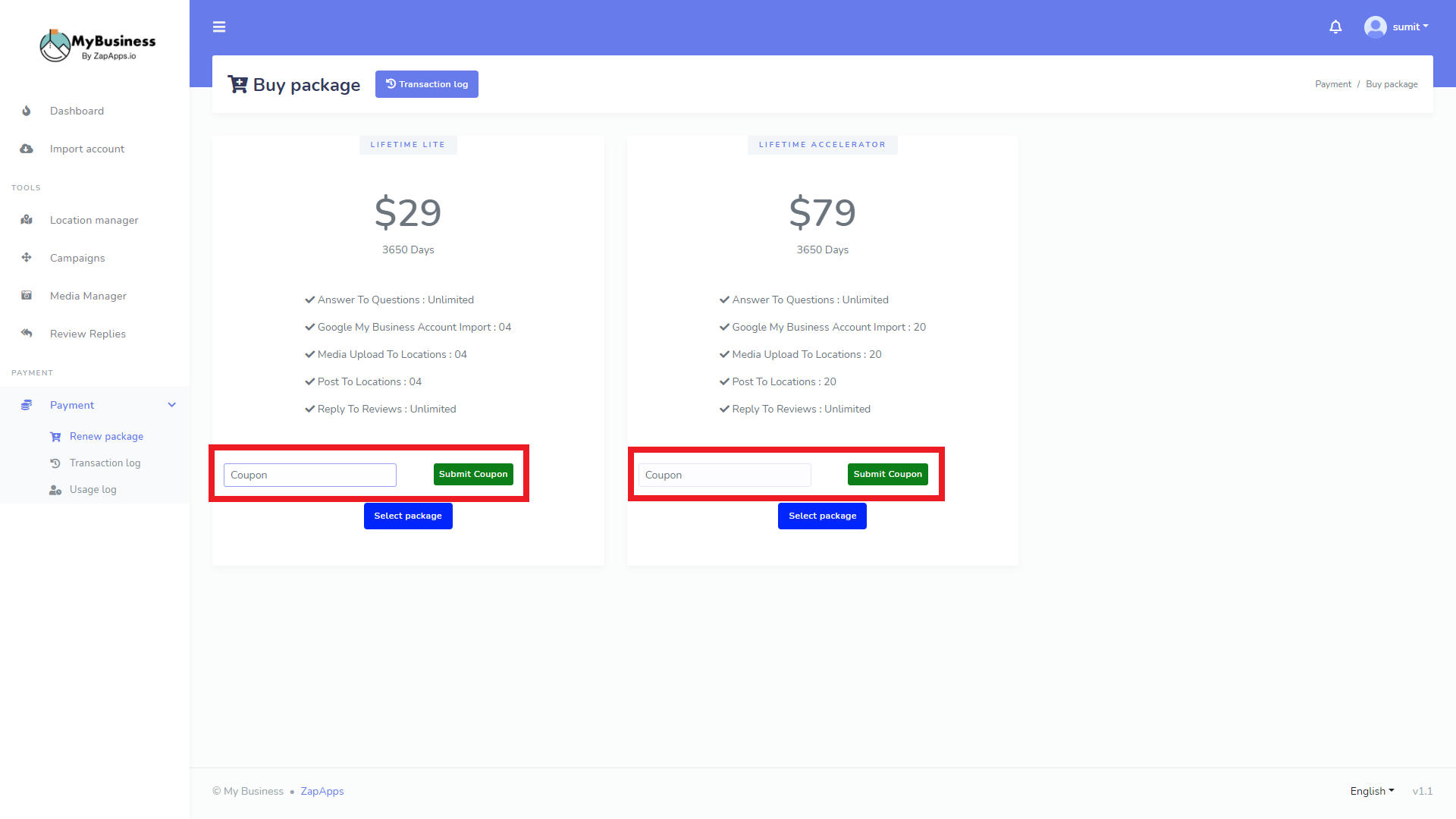 Step 3: Click on the select package.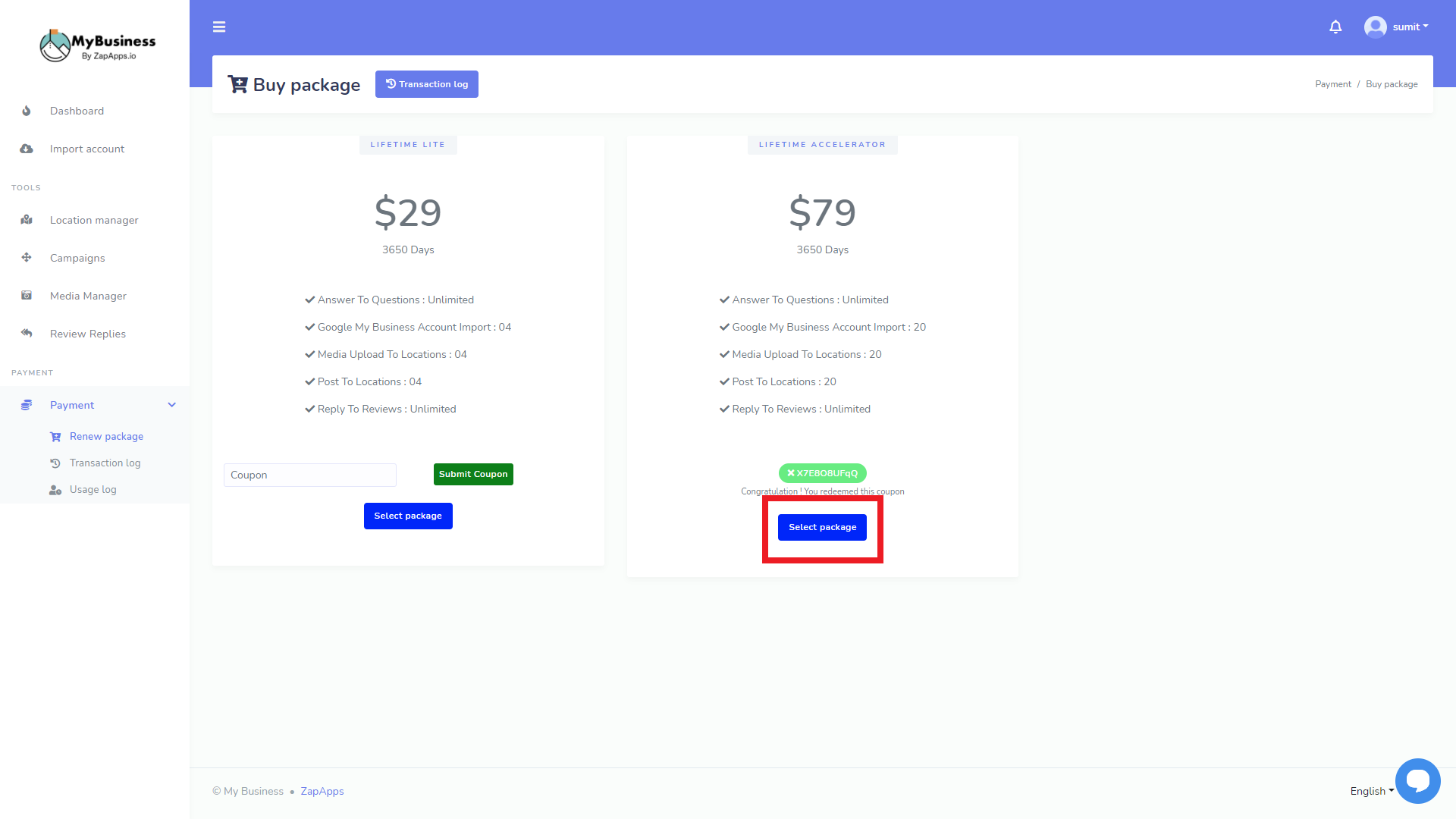 Step 4: Click on the 'Process' button. (If you apply coupon code, then you don't need a credit card)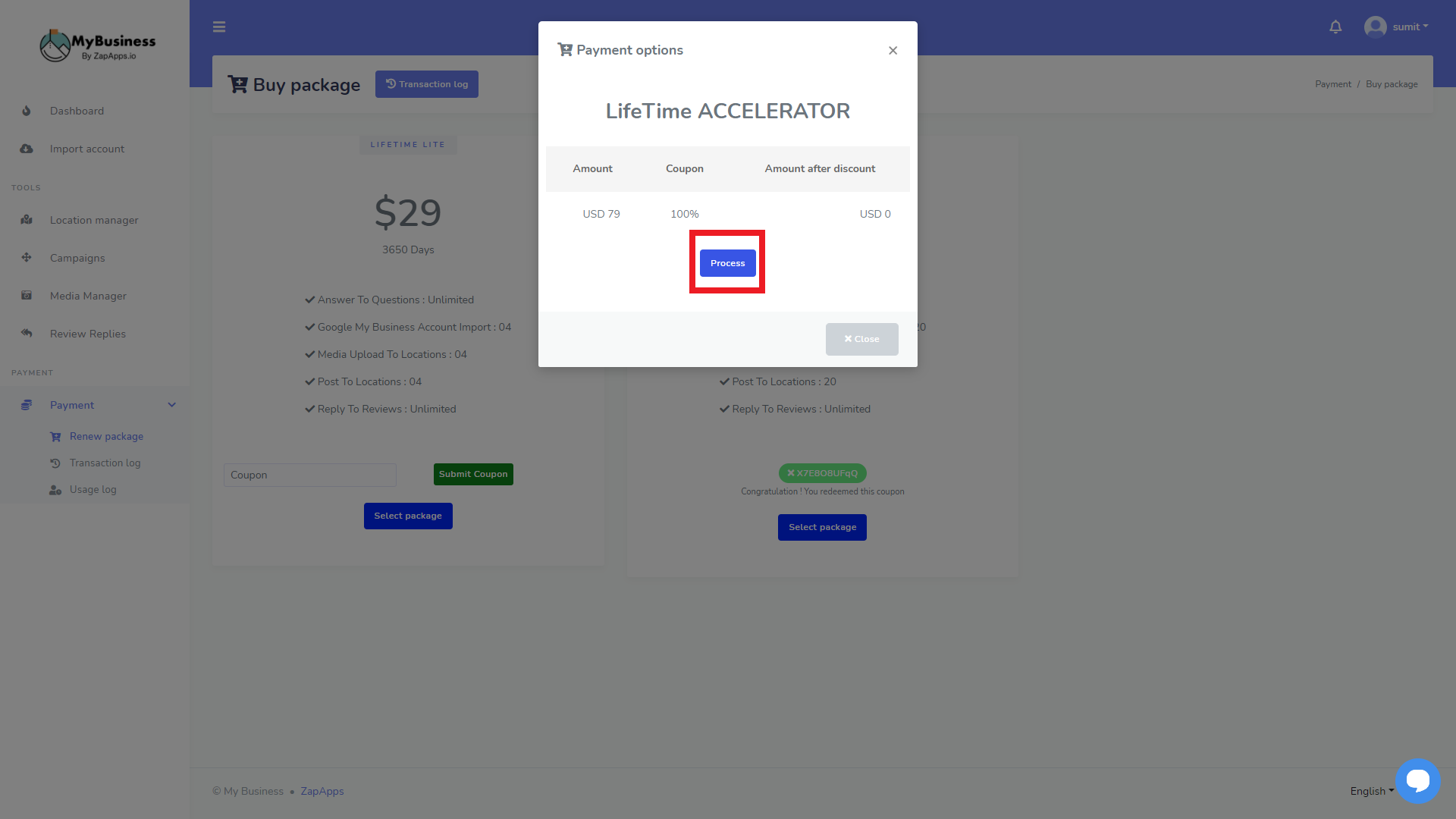 Step 5: Done, your payment/ code redemption is successful.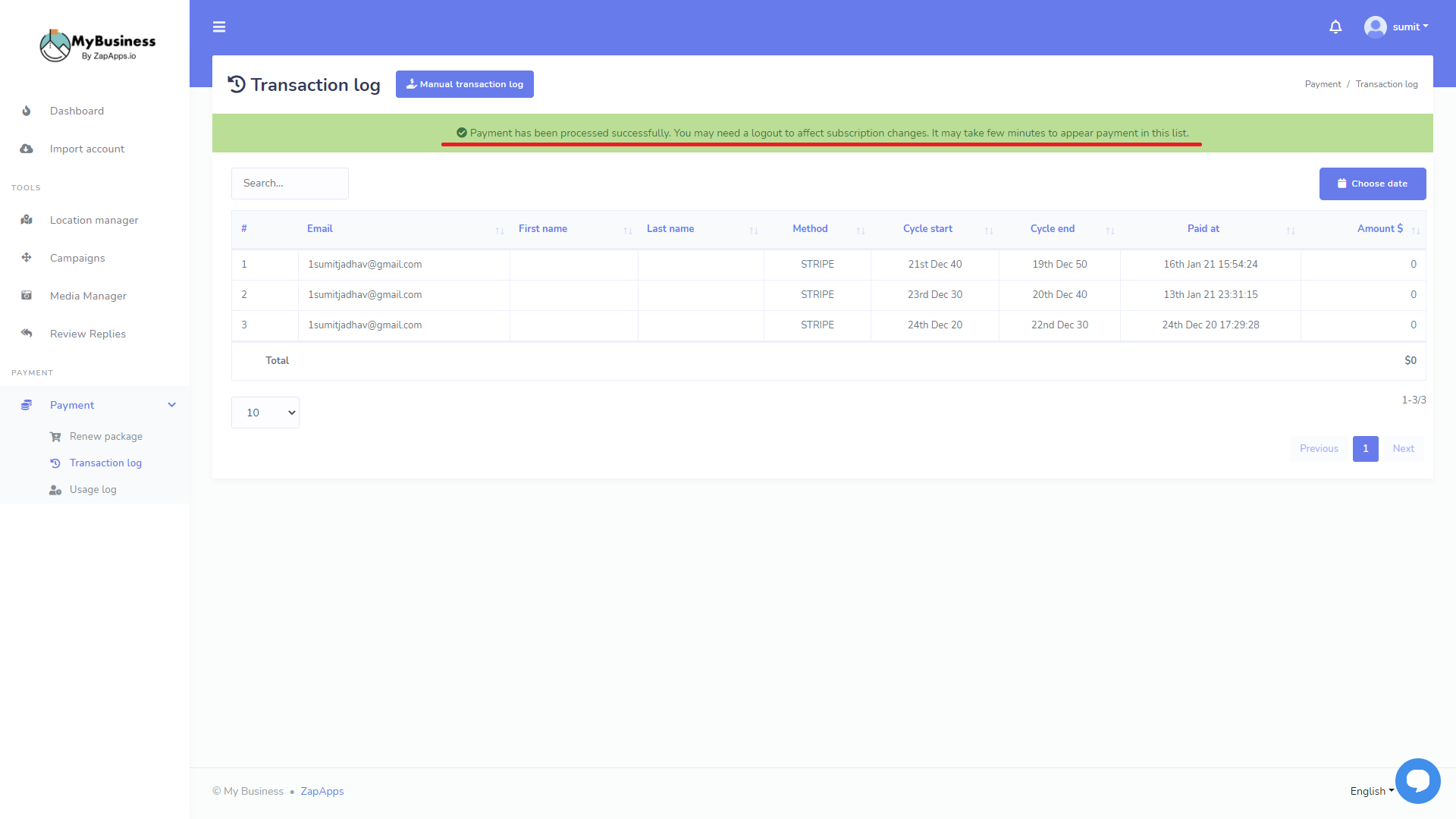 Note: If you are a lifetime user, our system will automatically update your dates at every end of the date.