This helpful article will guide you on giving Replies to users, Reviews, and delete Reply for multiple locations.

Let's begin to learn.

Step 1: on the left-hand menu, search the 'Location Manager' option click on it.
Step 2: Select location to view reviews.
Step 3: Click on the 'Review List' option to update/delete the user review.
Step 4: Click on an 'Update review reply' button to update it.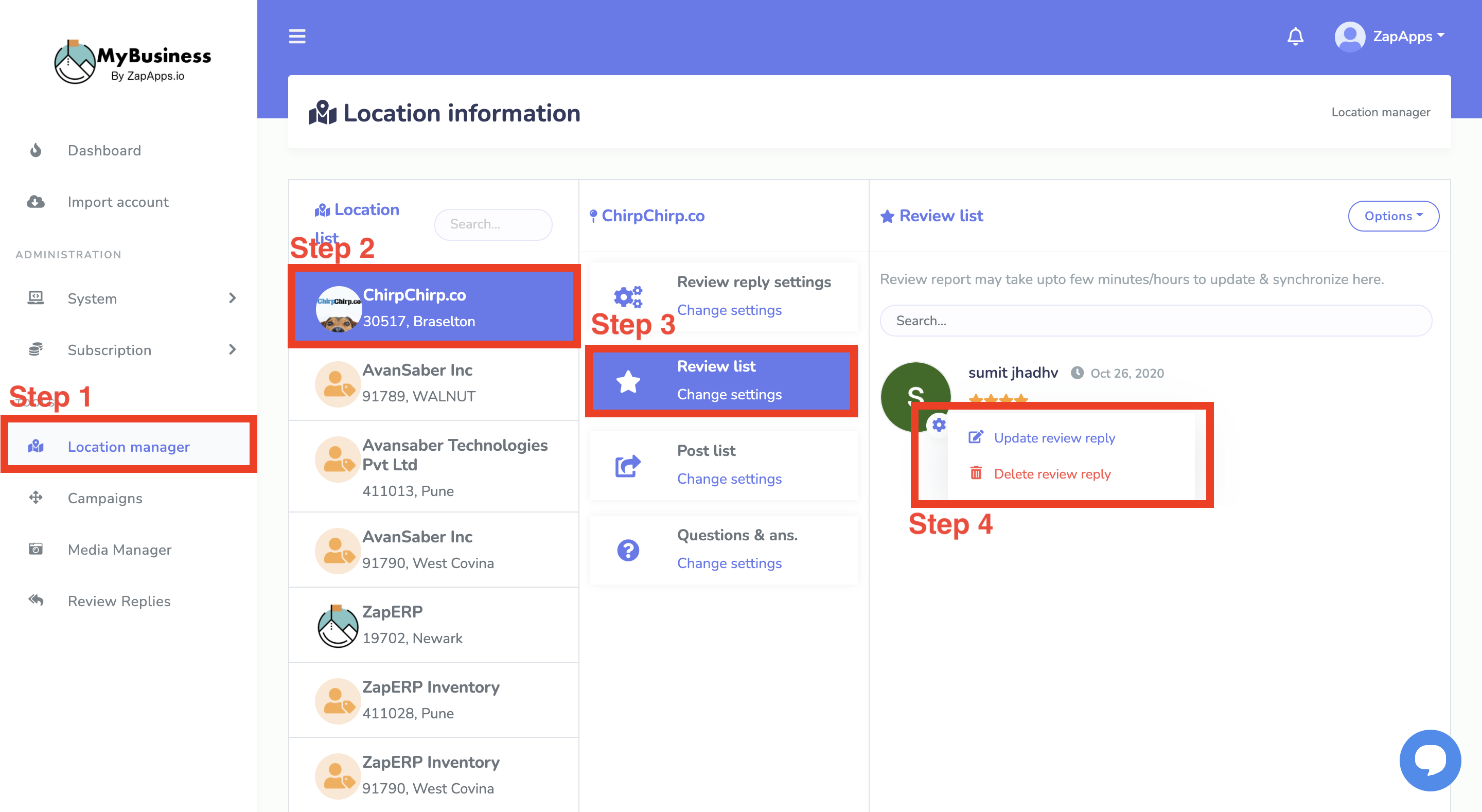 Step 5: To give a reply on review, click on the 'Update review reply' option.
Step 6: Enter your message and click on the 'Reply Now' button.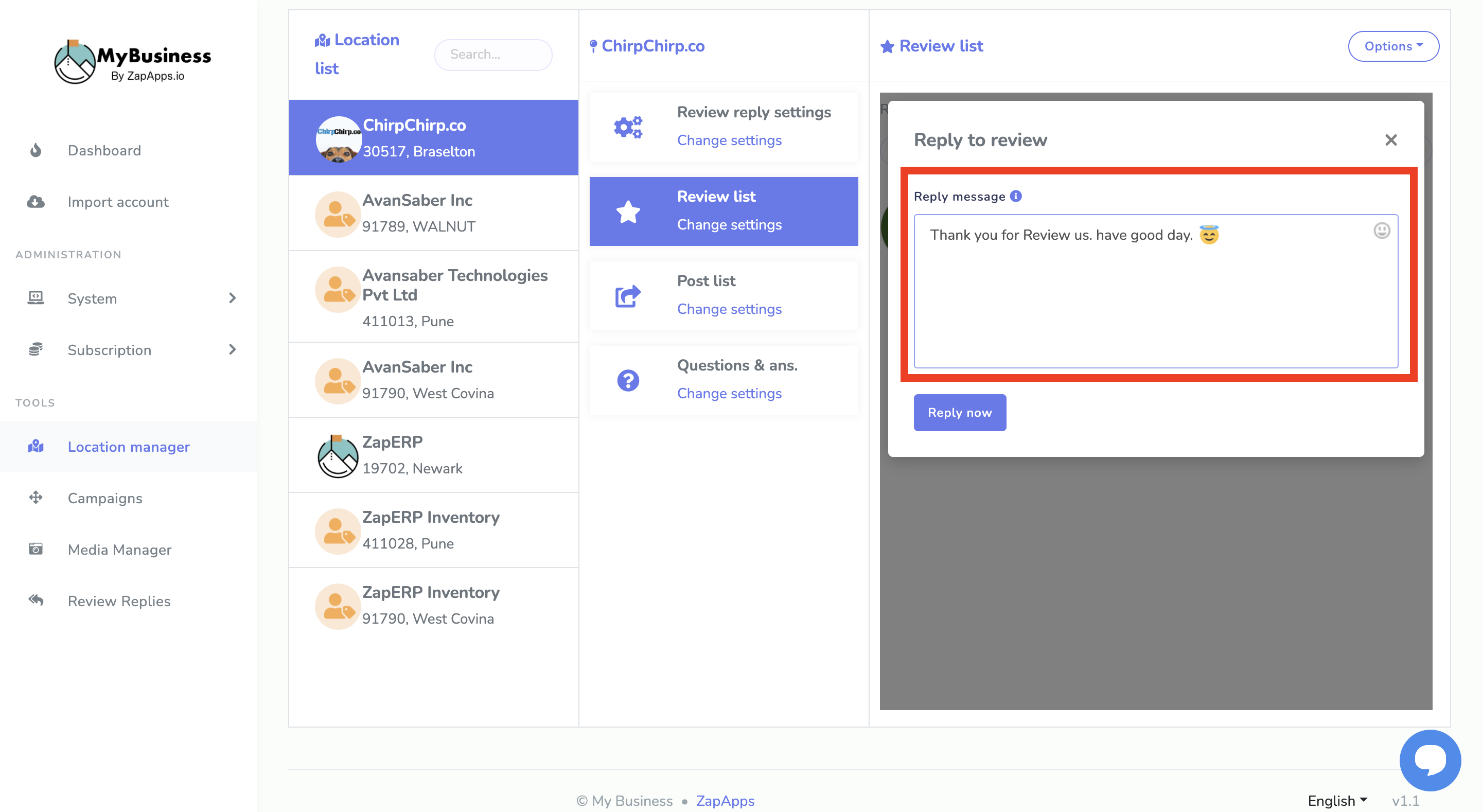 Done, MyBusiness will send your reply to the user.

Step 7: To delete your reply, click on the 'Detele reply' option.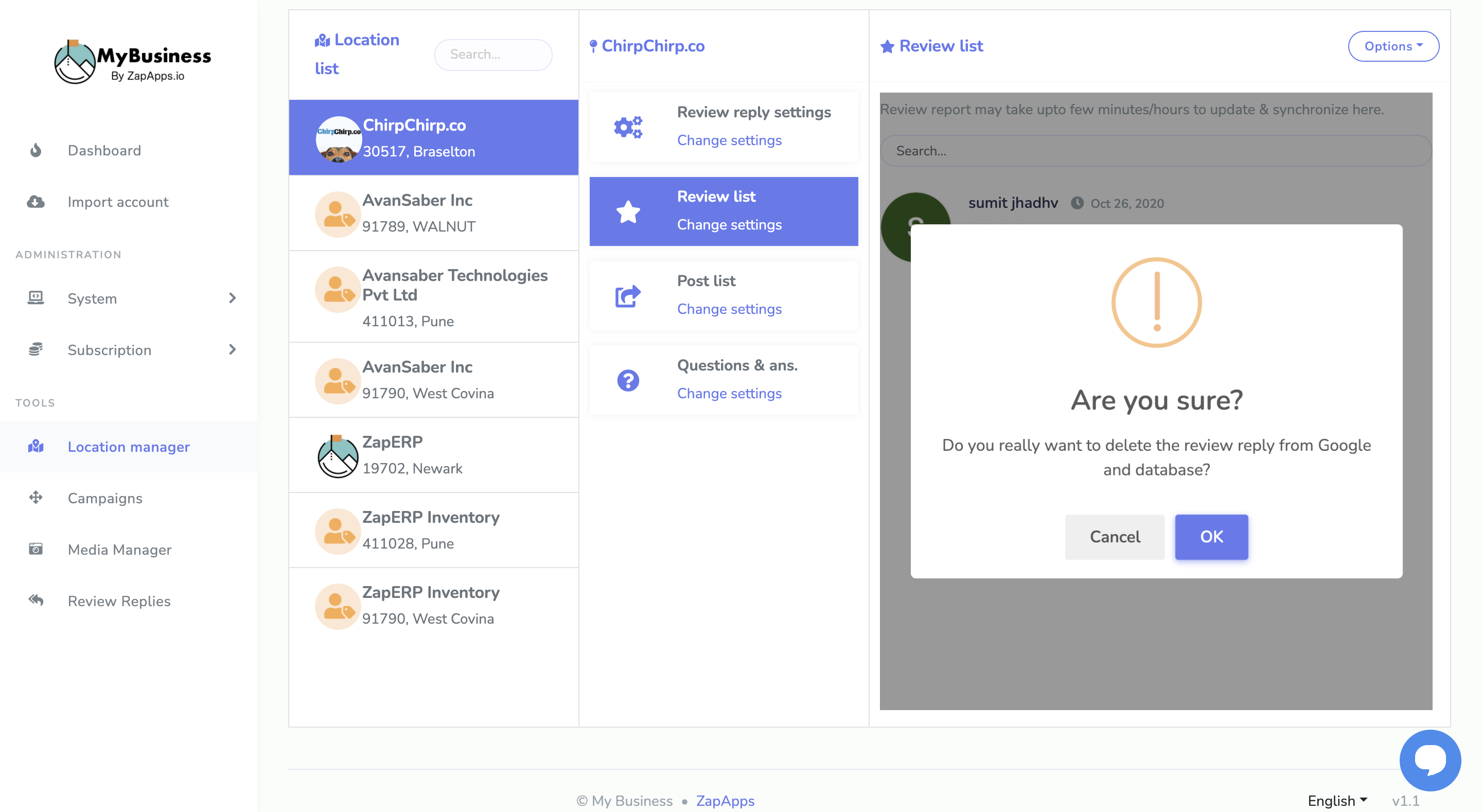 Step 8: Read the warning and click on the 'Ok' button to delete it.

Great! You are now all set for the review list.