This feature helps to answer all questions asked by users from any location.

Let's understand how to do it.
Step 1: From the left-hand menu, click on 'Location Manager' option.
Step 2: Then select the location.
Step 3: Click on the 'Questions and answers' option.
Step 4: Click on the 'Setting' icon to answer.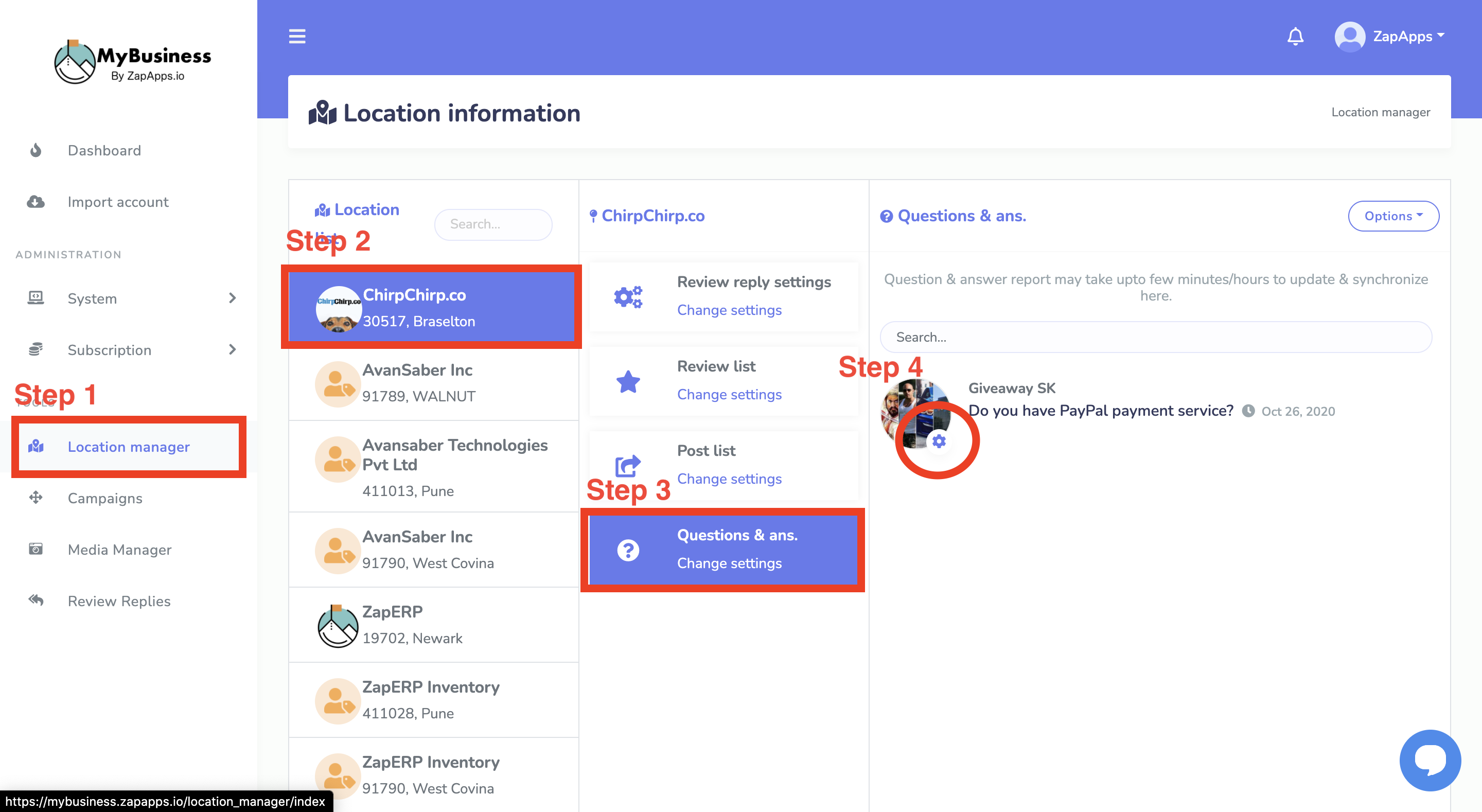 Step 5: Click on the 'Answer the questions' button.
Step 6: Enter your message and click on the 'Answer now' button.
Done; your answer is sent to the user.