In this article, you will get to know how to add a google account in MyBusiness.
Note: MyBusiness is completely based on Google My Business Service. You must have added at least one location to the Google My Business account. if you don't have my business location, you can create it by reading this article:- https://support.google.com/business/answer/2911778

Let's understand how to link your google account to your MyBusiness by ZapApps.

Step 1: Click on the import account button. You will see the basic UI to add an account.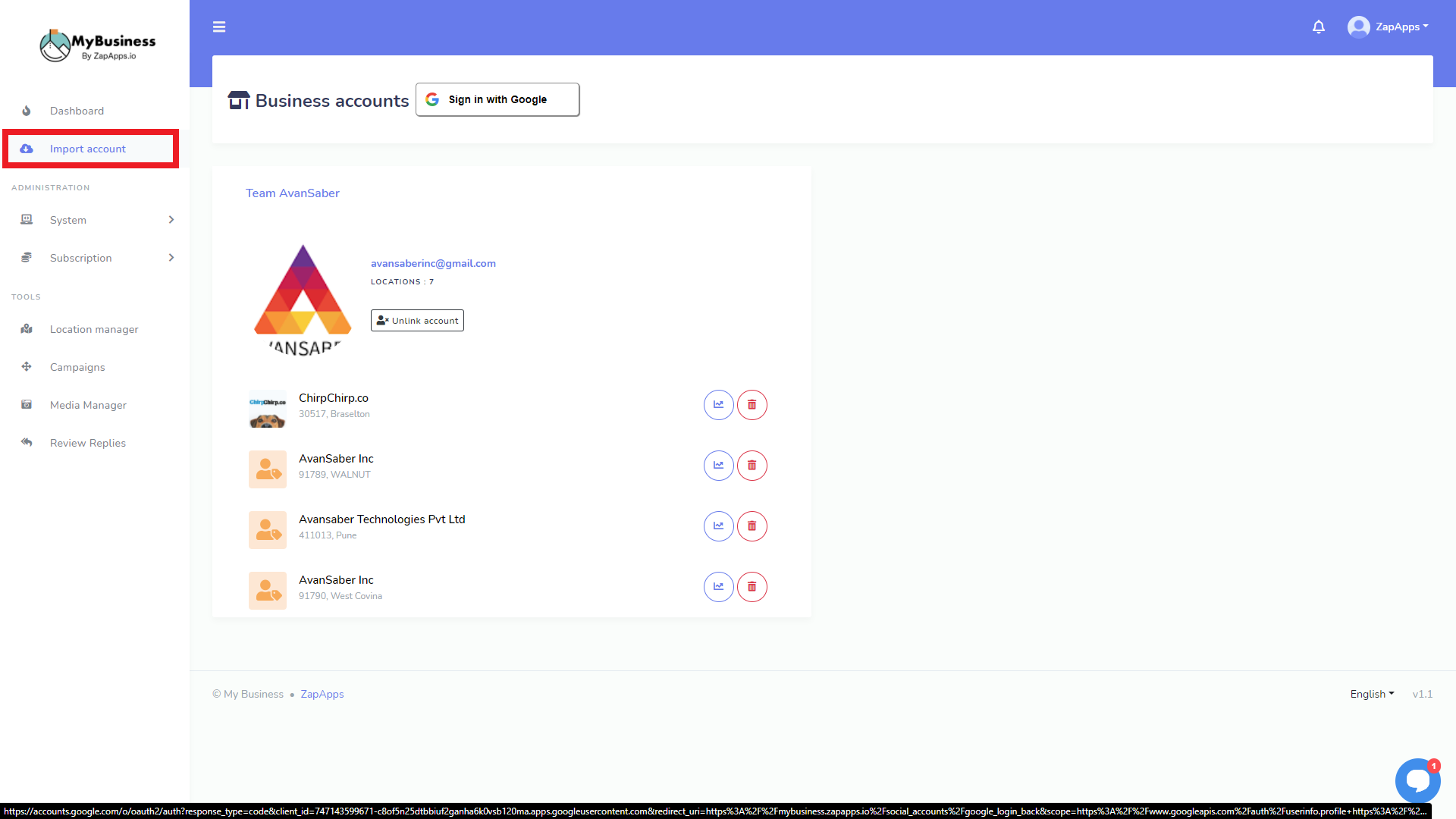 Step 2: Click on Sign in with the Google option.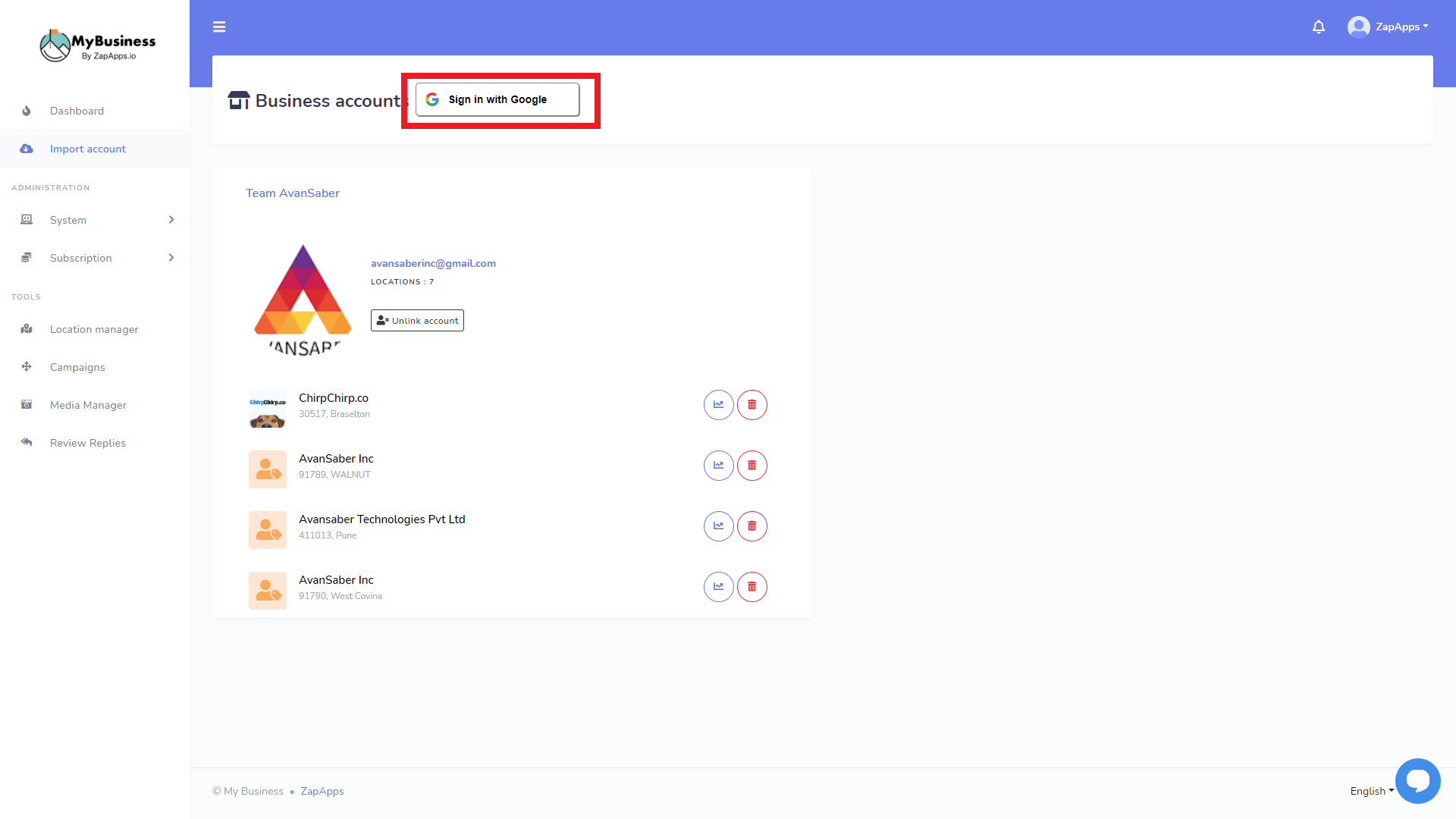 Step 3: You need to select an account or sign in to a google account.
Step 4: Approve of MyBusiness permissions.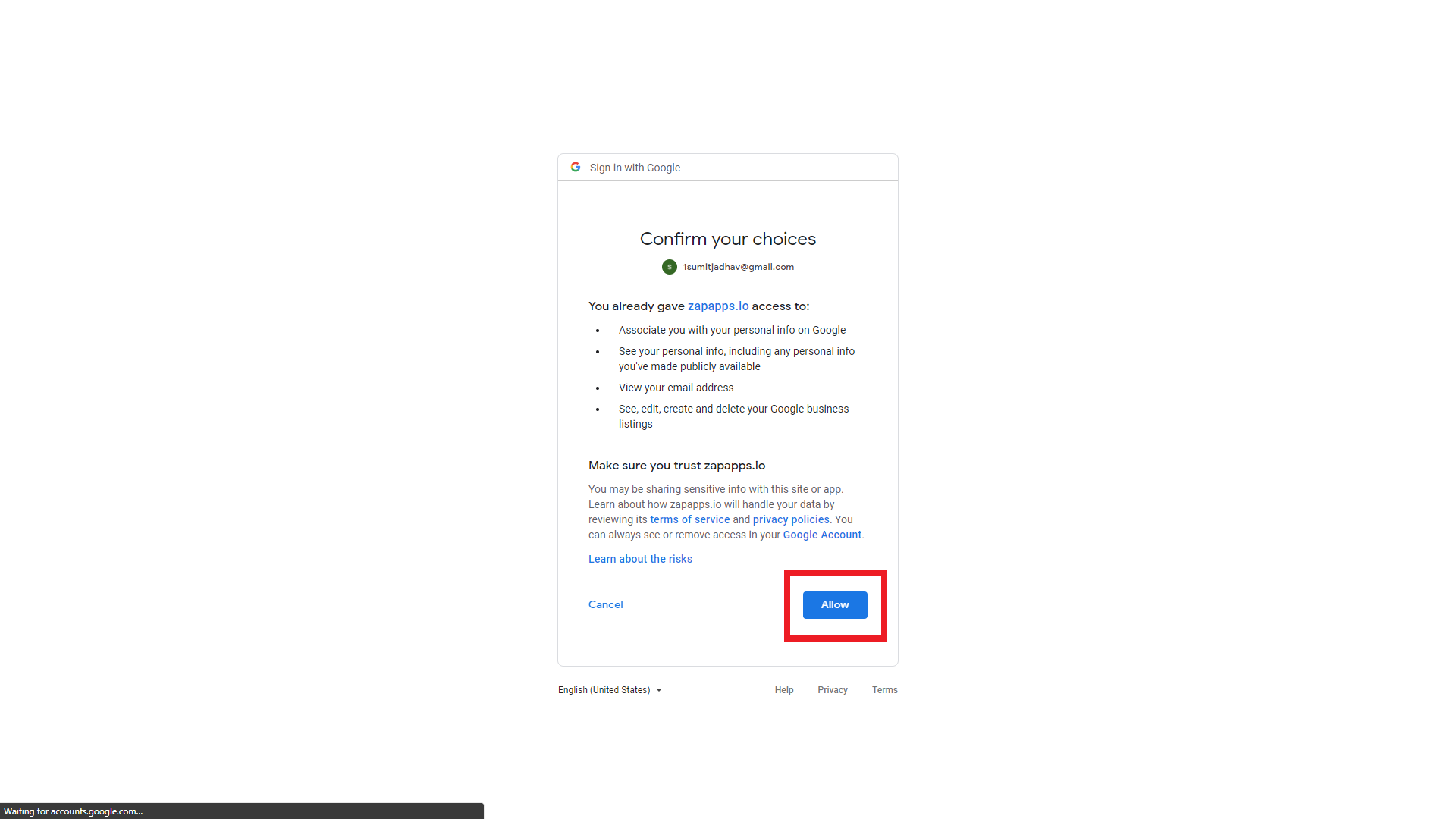 Step 5: Done; your account is linked with MyBusiness now; you can play with it.