This help article is for the introduction of SocialBot.
Following is the UI's default view that appears on the screen after user logs in.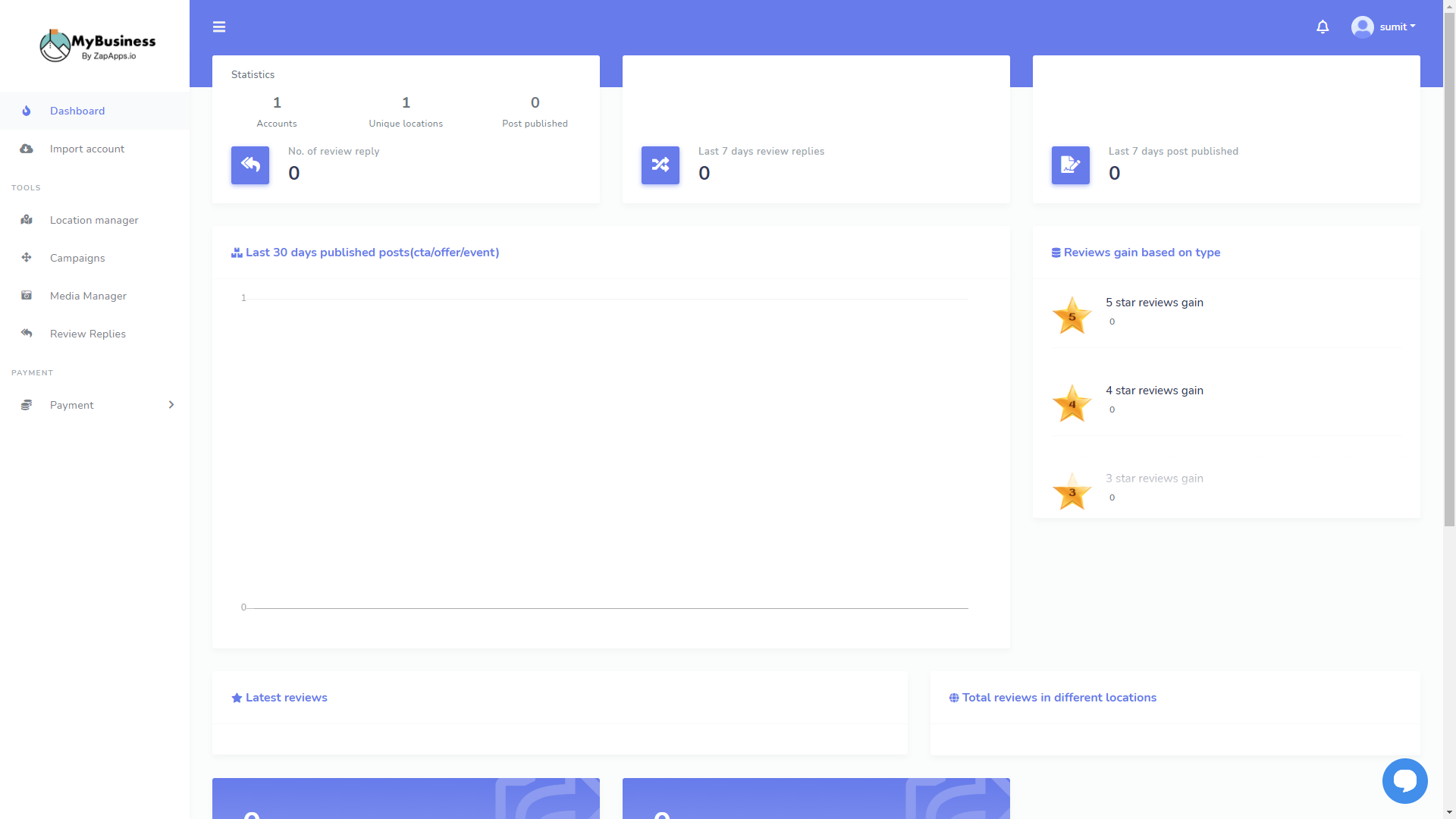 Let's begin to explore more.
Active Profile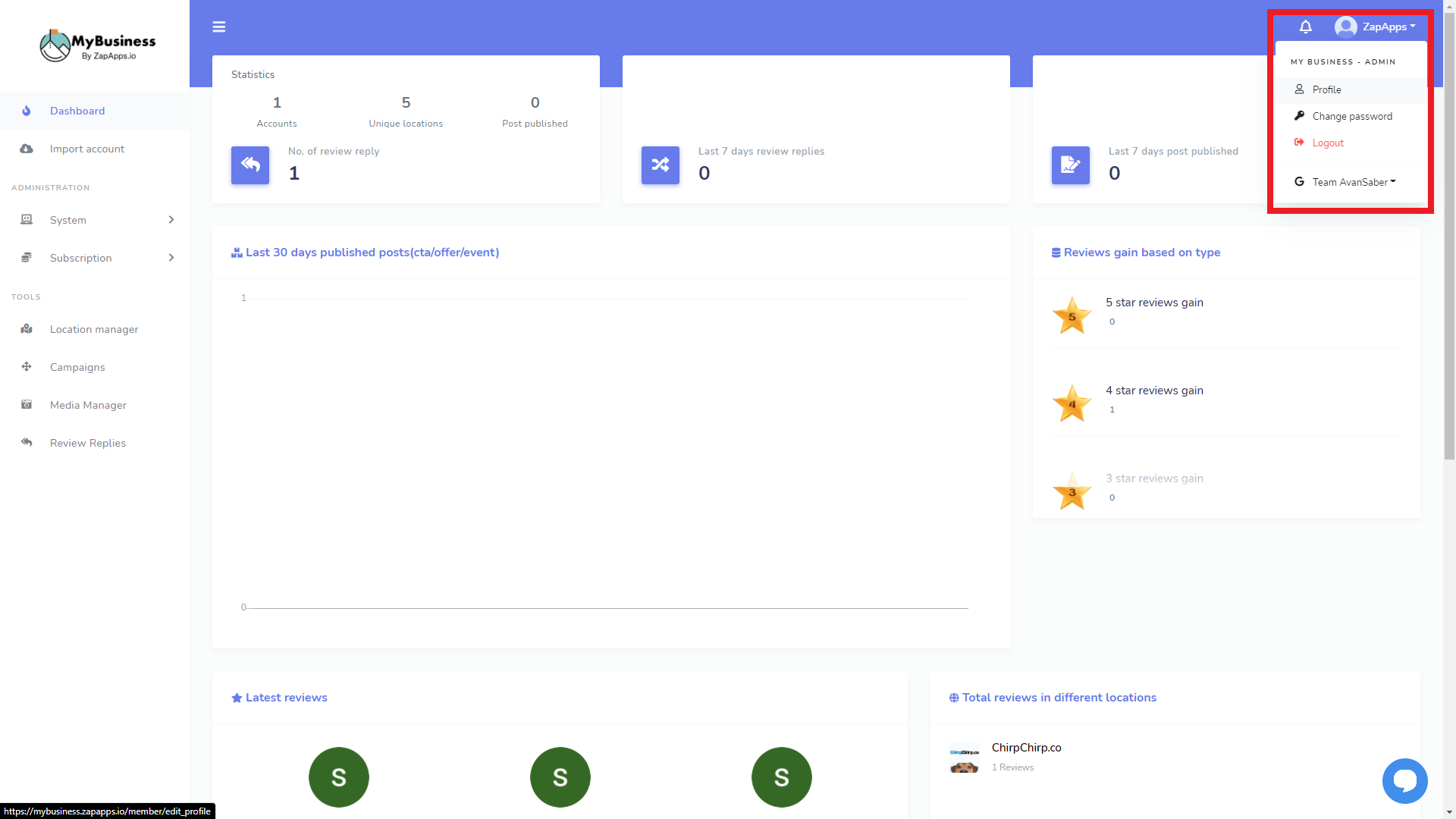 On the top right corner, you can do the following things.
Check your profile where you can change your name, profile photos.

You can change your password.

Your activities

Switch between your Google accounts

Log out
Notification and updates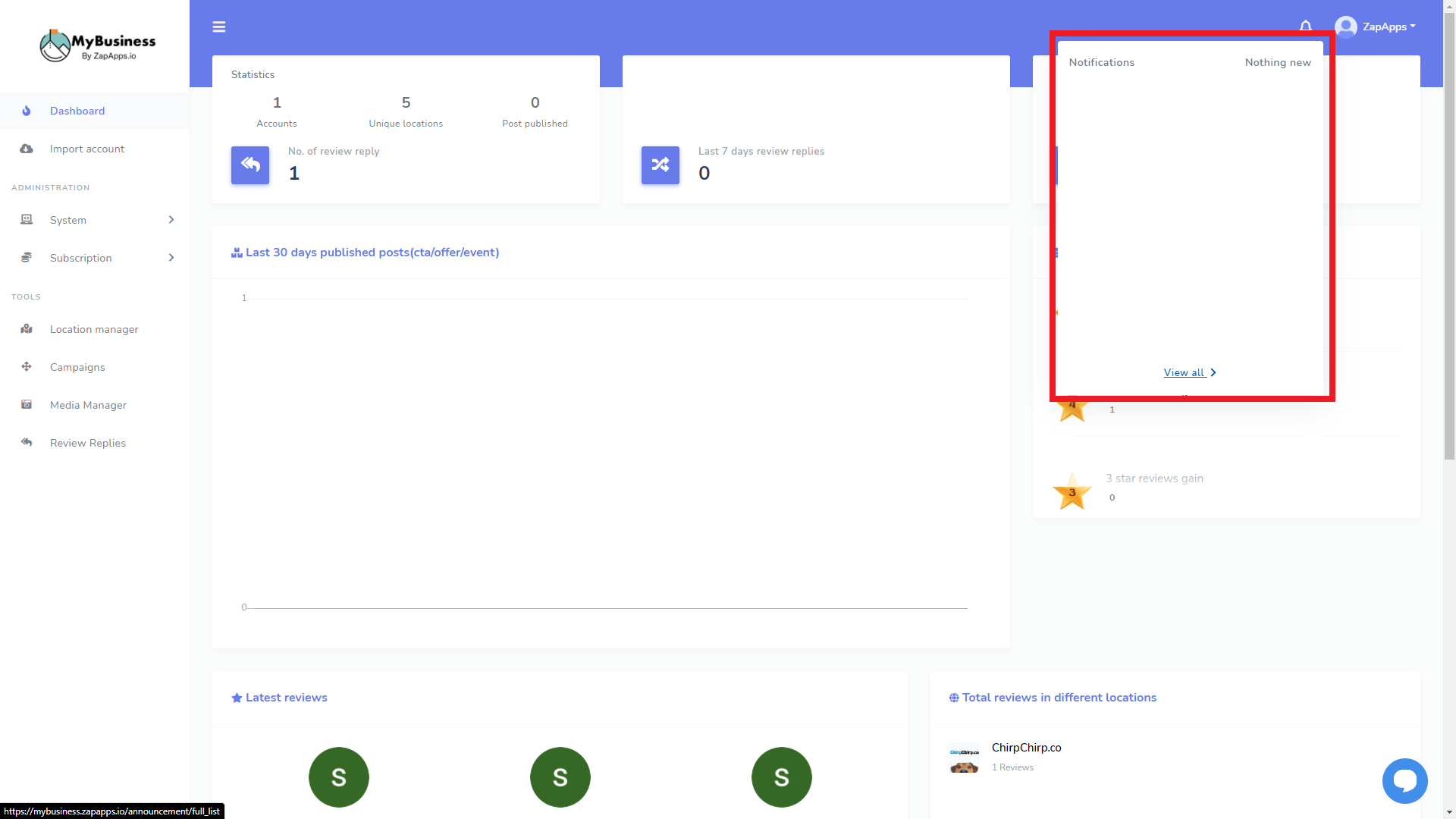 Besides the active profile, the alarm icon displays all the latest notifications, either new or unread by a user.
Navigation Sidebar (Hamburger Menu)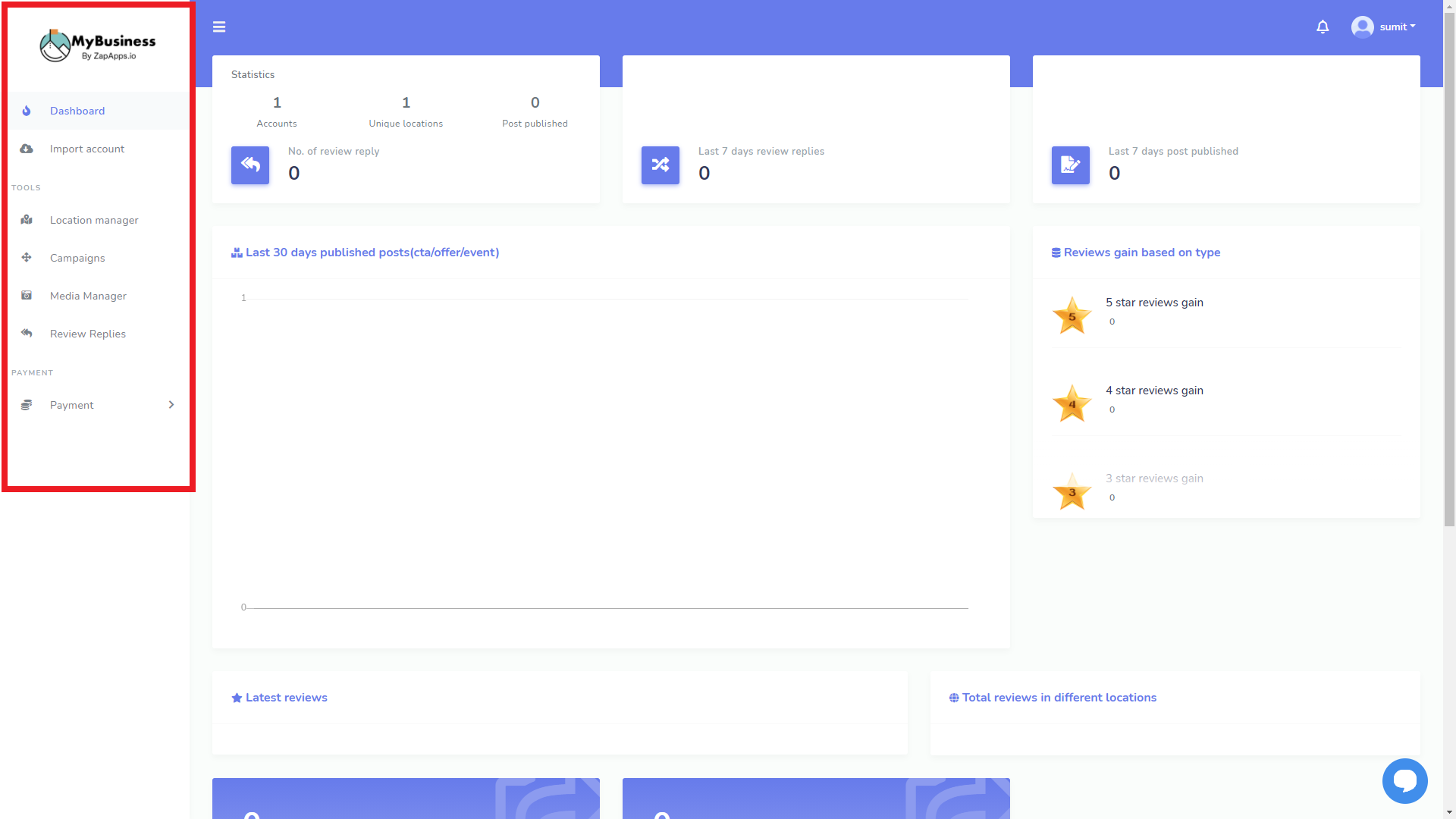 This is available on the top left corner of the UI. Click on the hamburger menu icon to expand or minimize it. It allows the user to switch between various features.
Analytical charts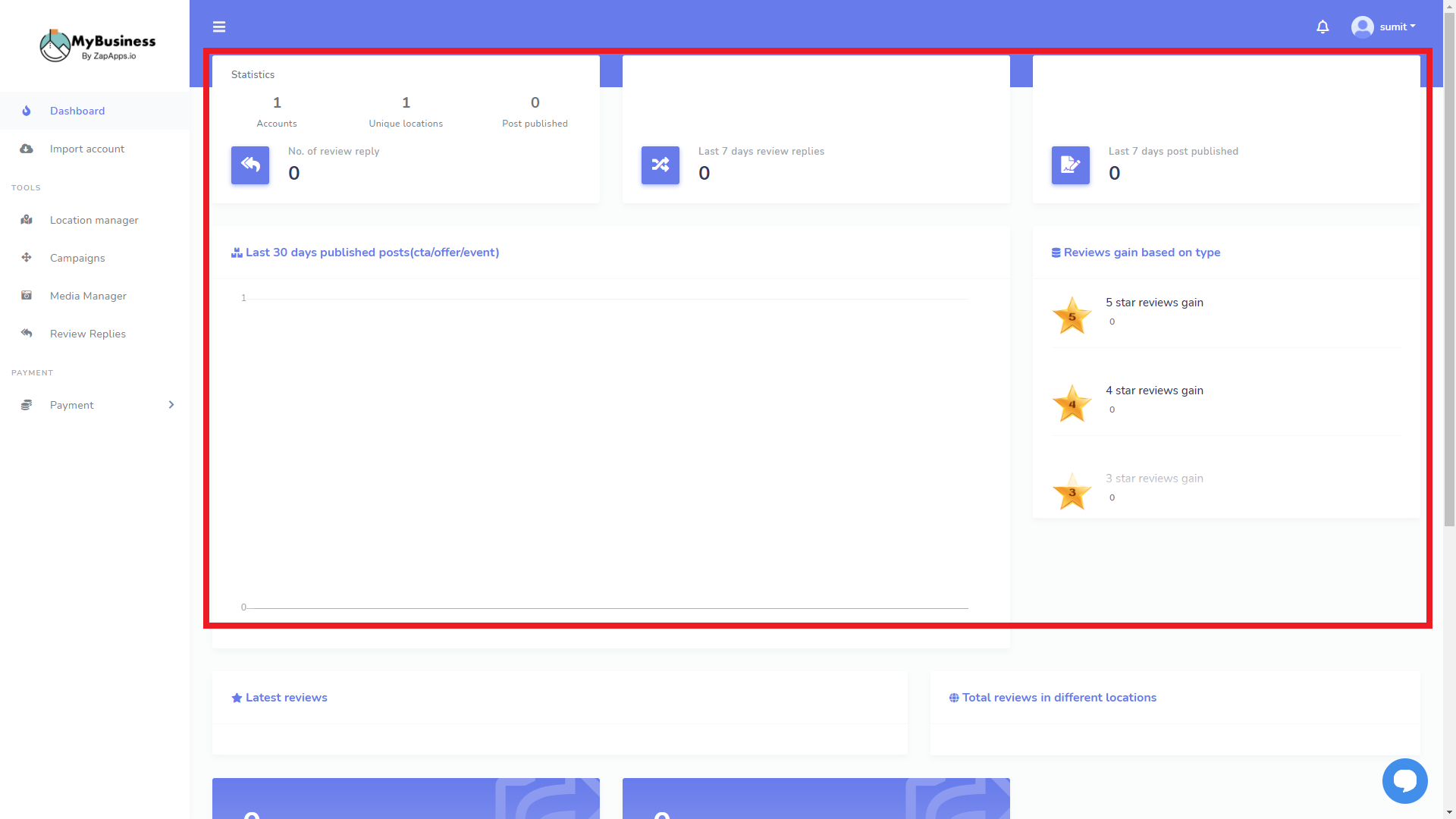 In these charts, you will get a bird's eye view of your leads or subscribers. It displays the last 30 days' posts, your 5-star reviews, and details about how your business is going.
The option to Switch languages is available at the bottom right of the UI. Click on the already selected language, after which a list of available languages will appear on the screen. Select the language to which you want to switch and you're set.