This help document guides you on how to go live on Facebook with a pre-recorded video using Facebook Poster.
Step 1: On the left-hand menu, there is an option called Social Posting. Click on it, and you will see features Facebook Livestreaming. Click on the 'Campaign list'. You will redirect to a new page.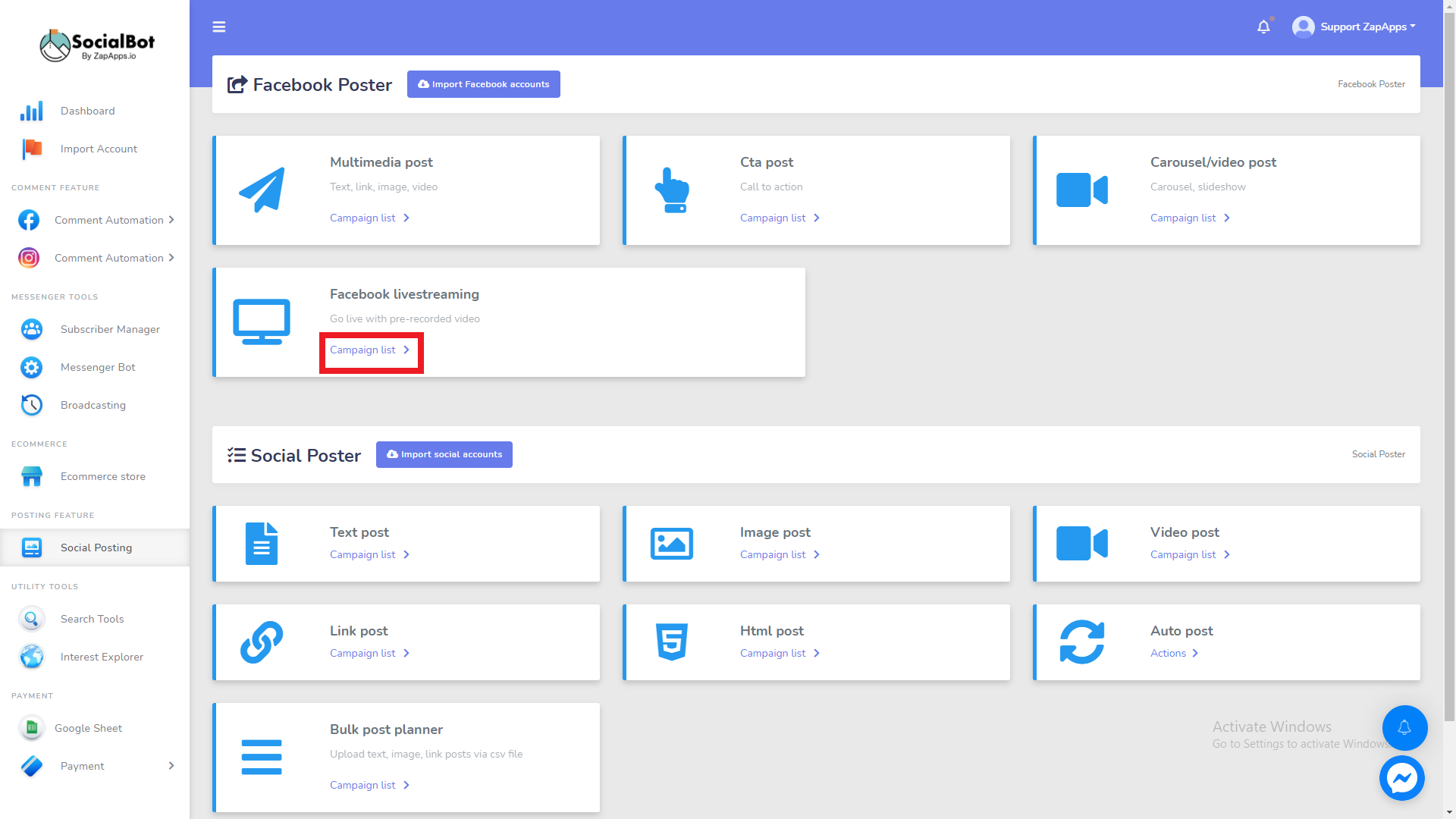 Step 2: To create new live streaming, click on 'Create New Campaign'.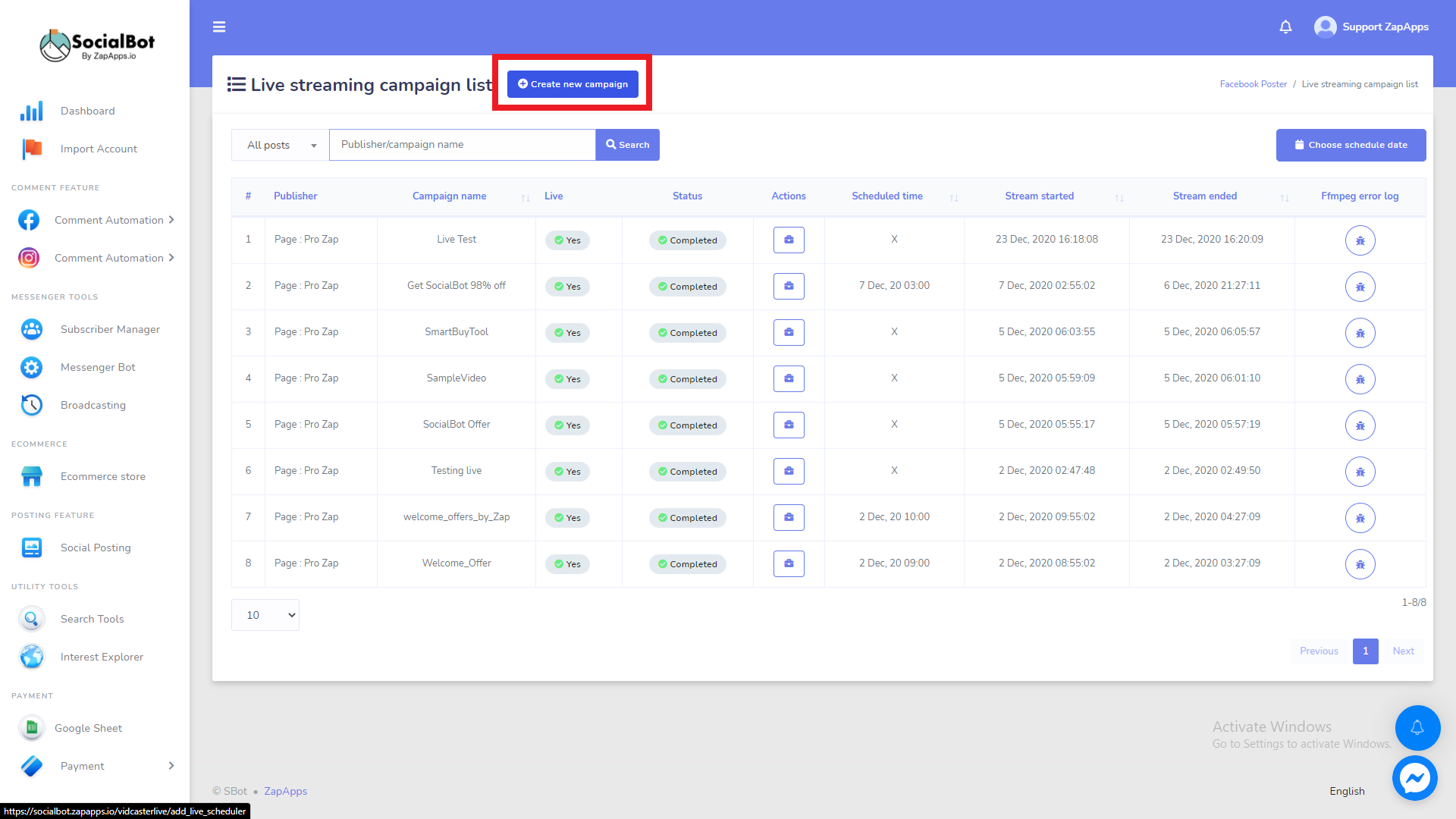 Step 3: Enter Campaign name and Content.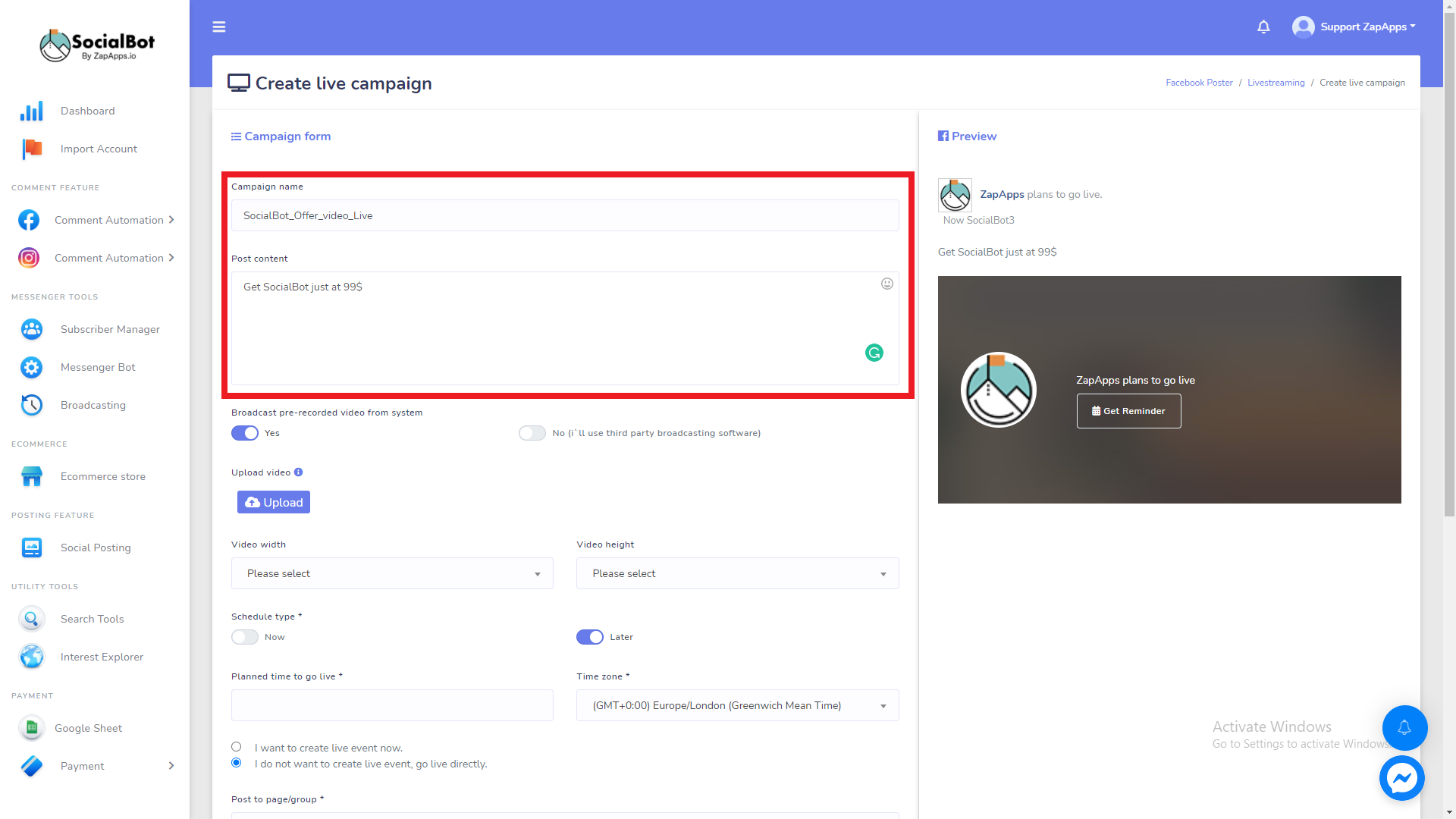 Step 4: You can Post from SocialBot, or you can use 3rd party software.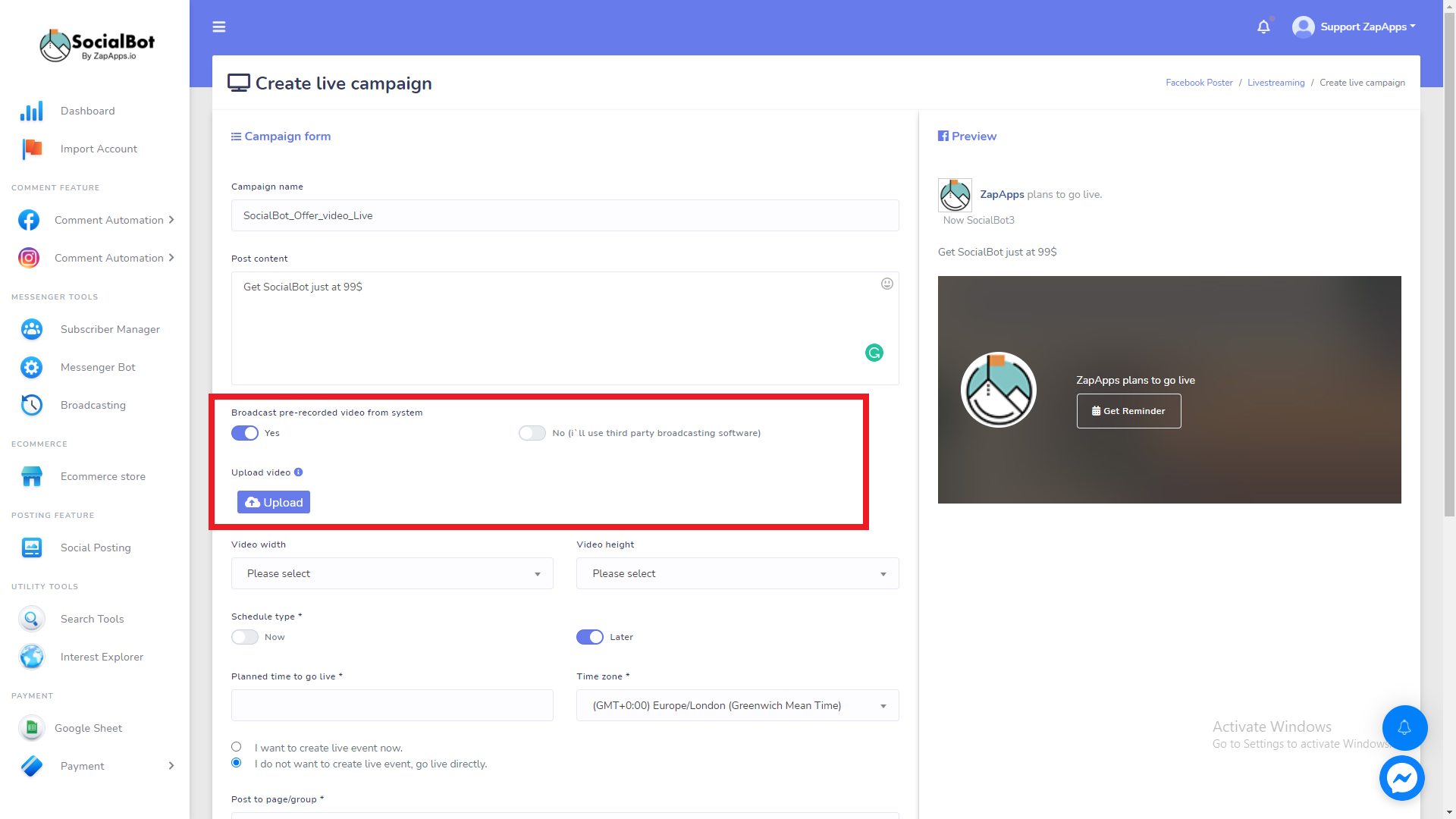 Step 5: For SocialBot Video Post through the system, you must upload a video for this.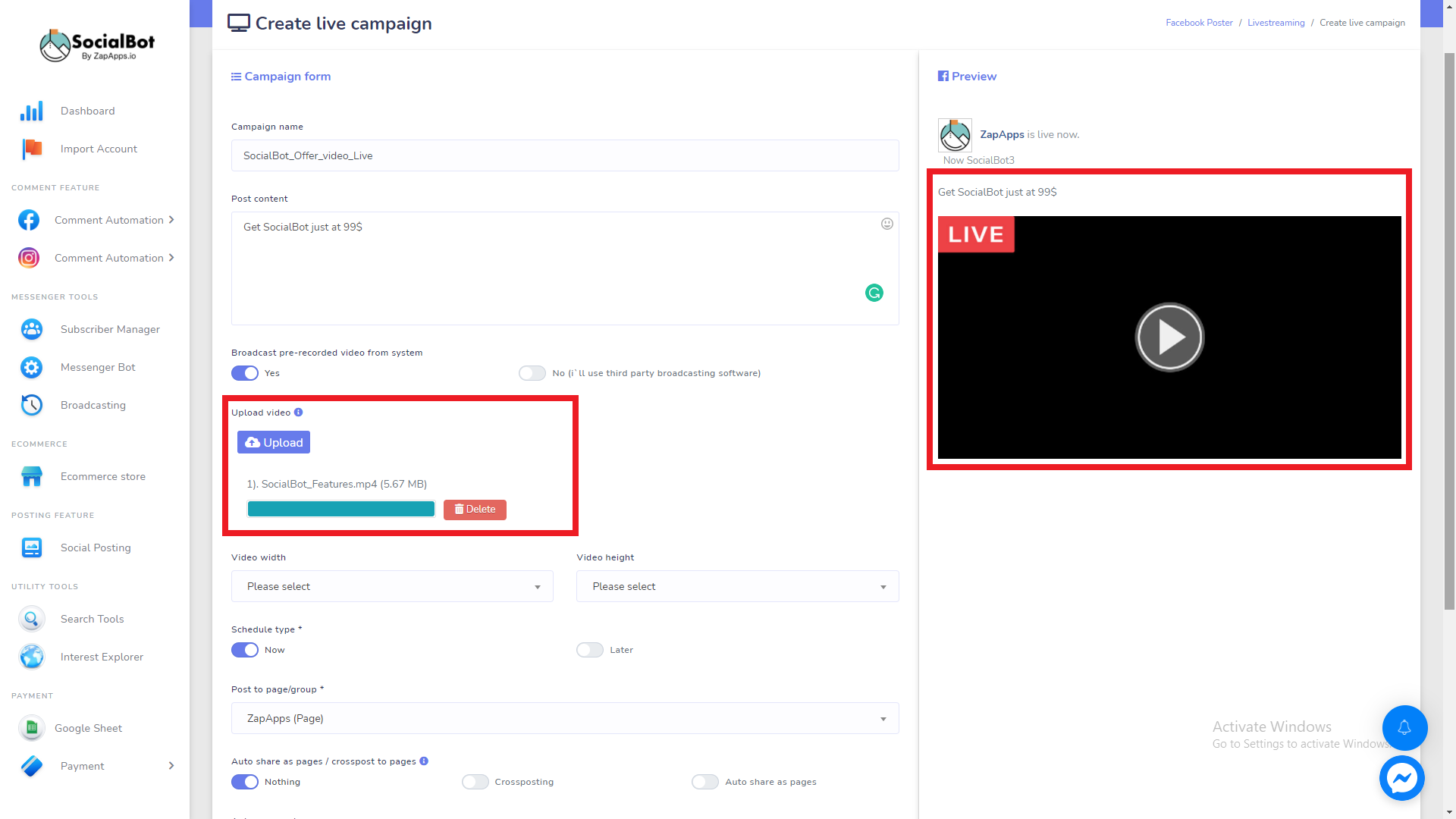 Step 6: (Optional) You can set width and height for video ( Make sure you must enter valid size )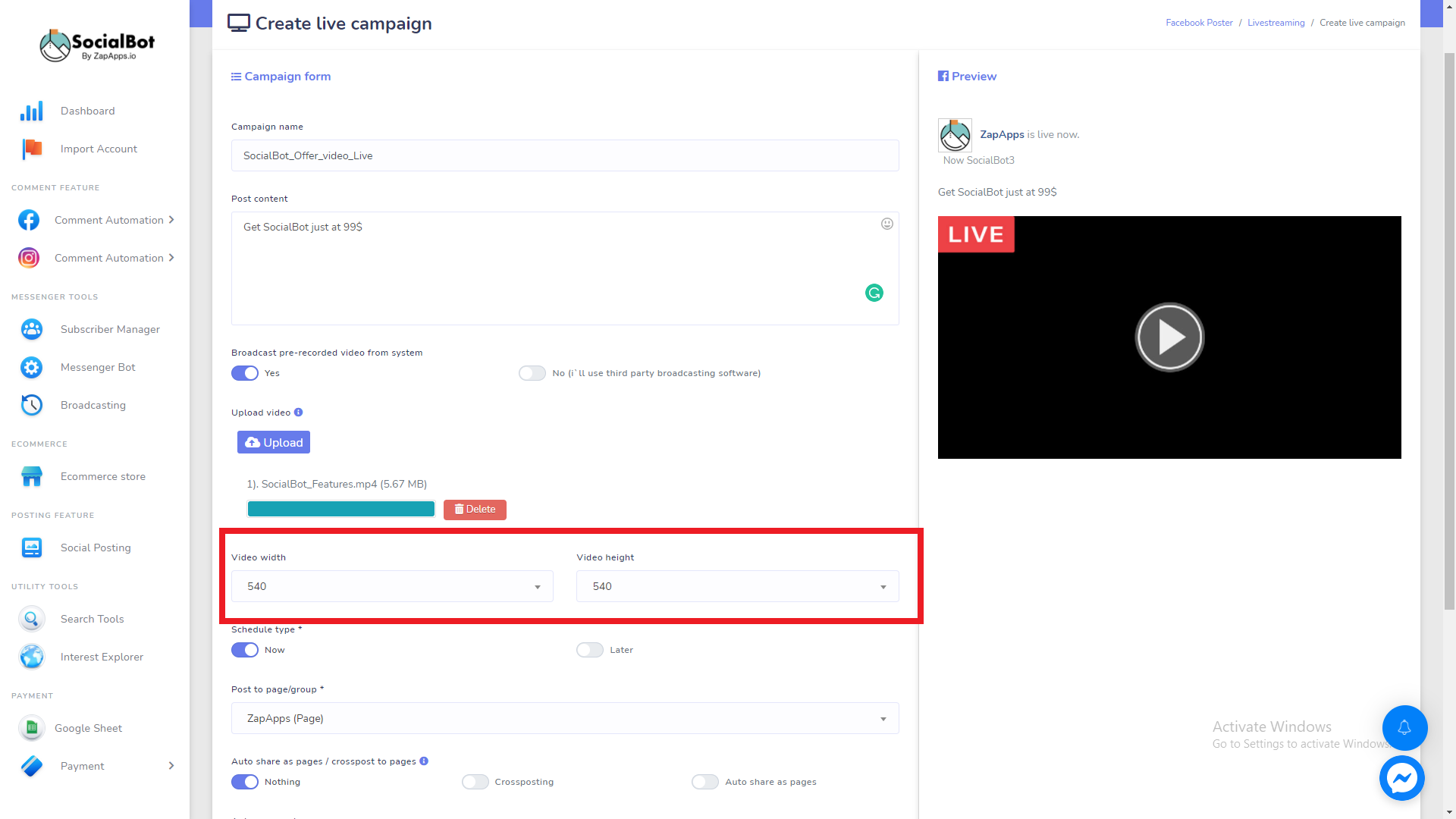 Step 7: You have two options for scheduling the video. You can put it live or create a live event.
Step 8: If you want a letter or schedule it. A select option is called later. For this, you must enter time and dates also set the Time Zone.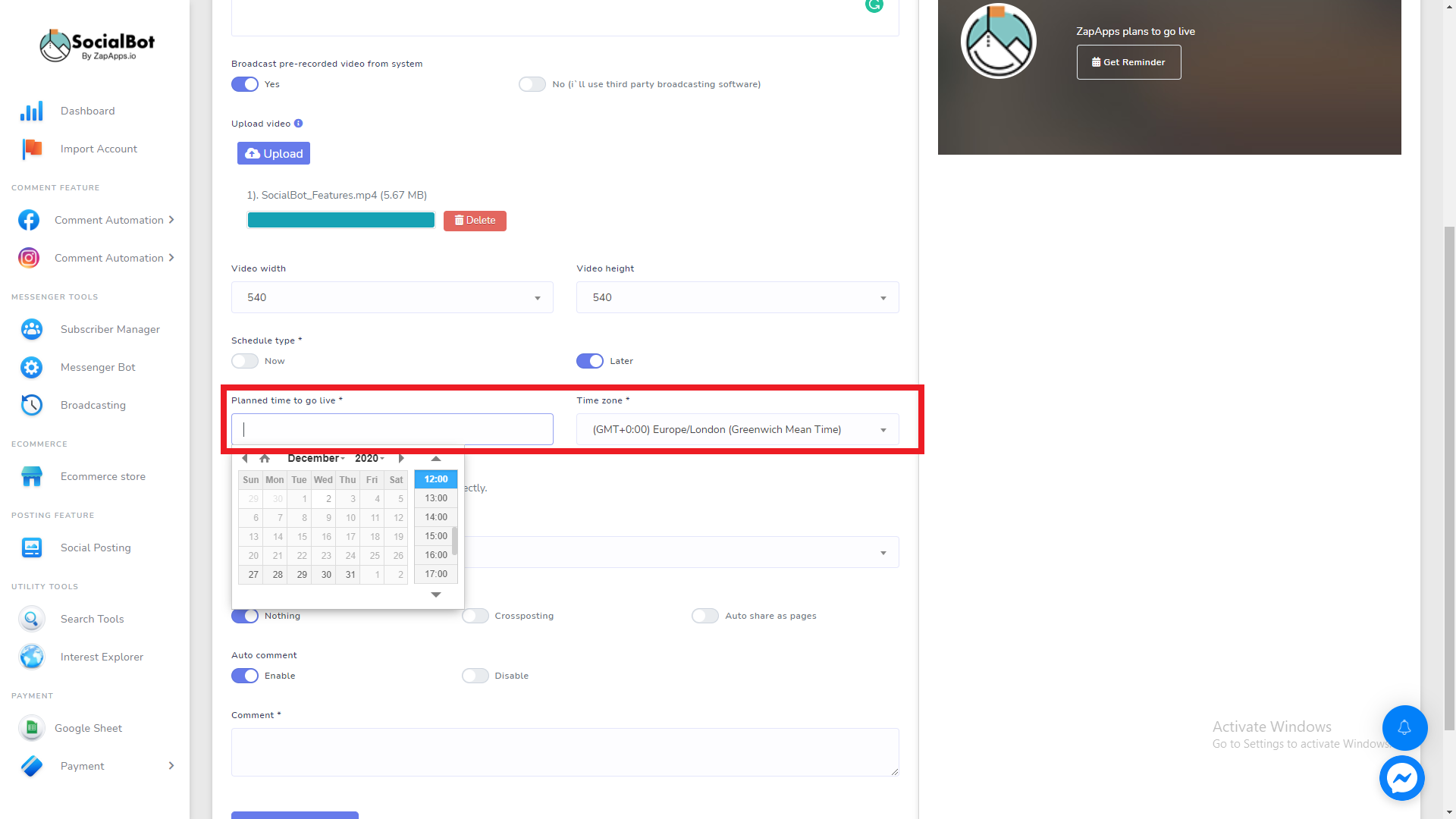 Step 9: If you want to create a live event, you can upload an image for video or go directly live on Facebook using pre-recorded videos.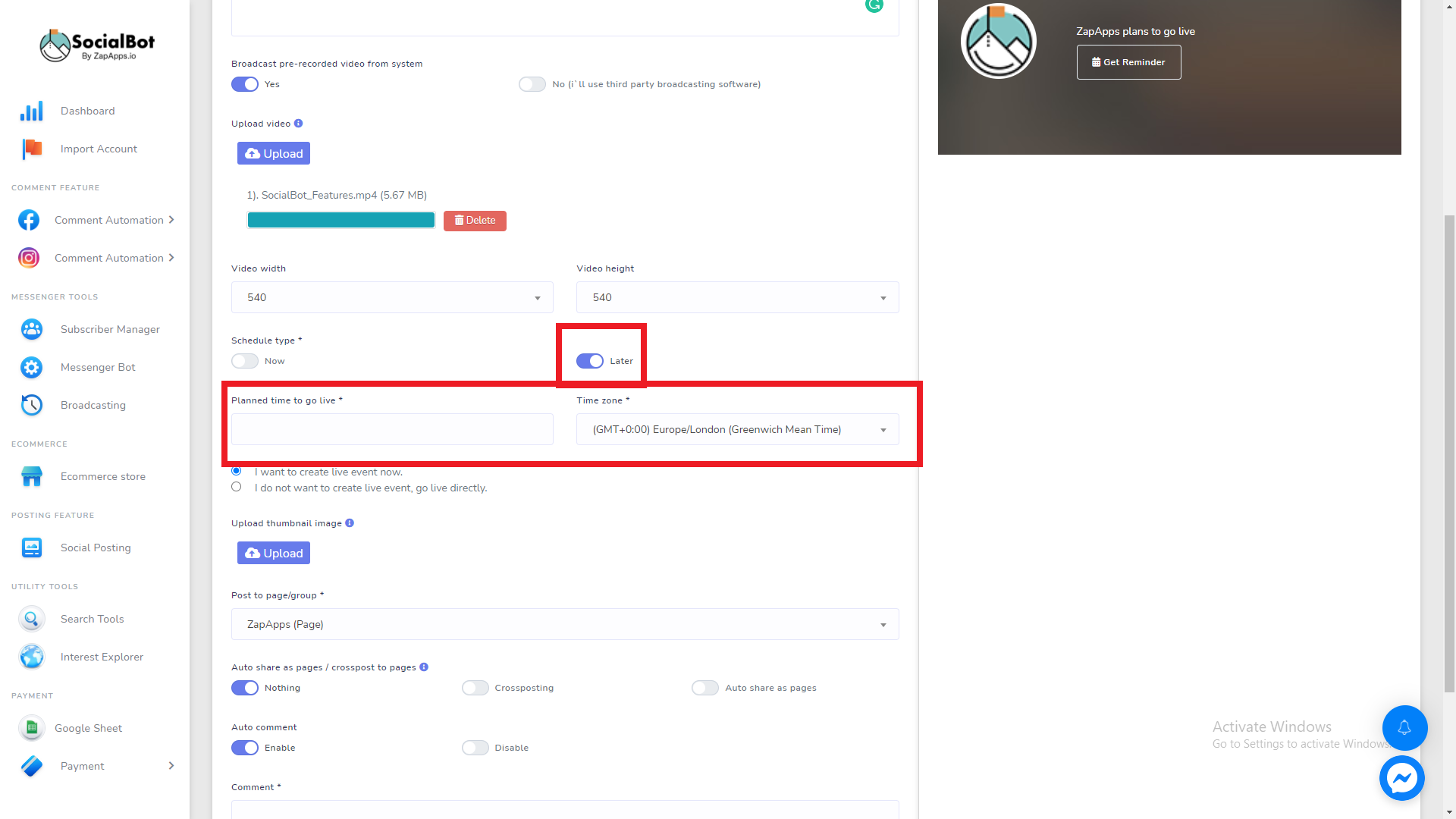 Step 10: Select a group or Page where you want to push this event.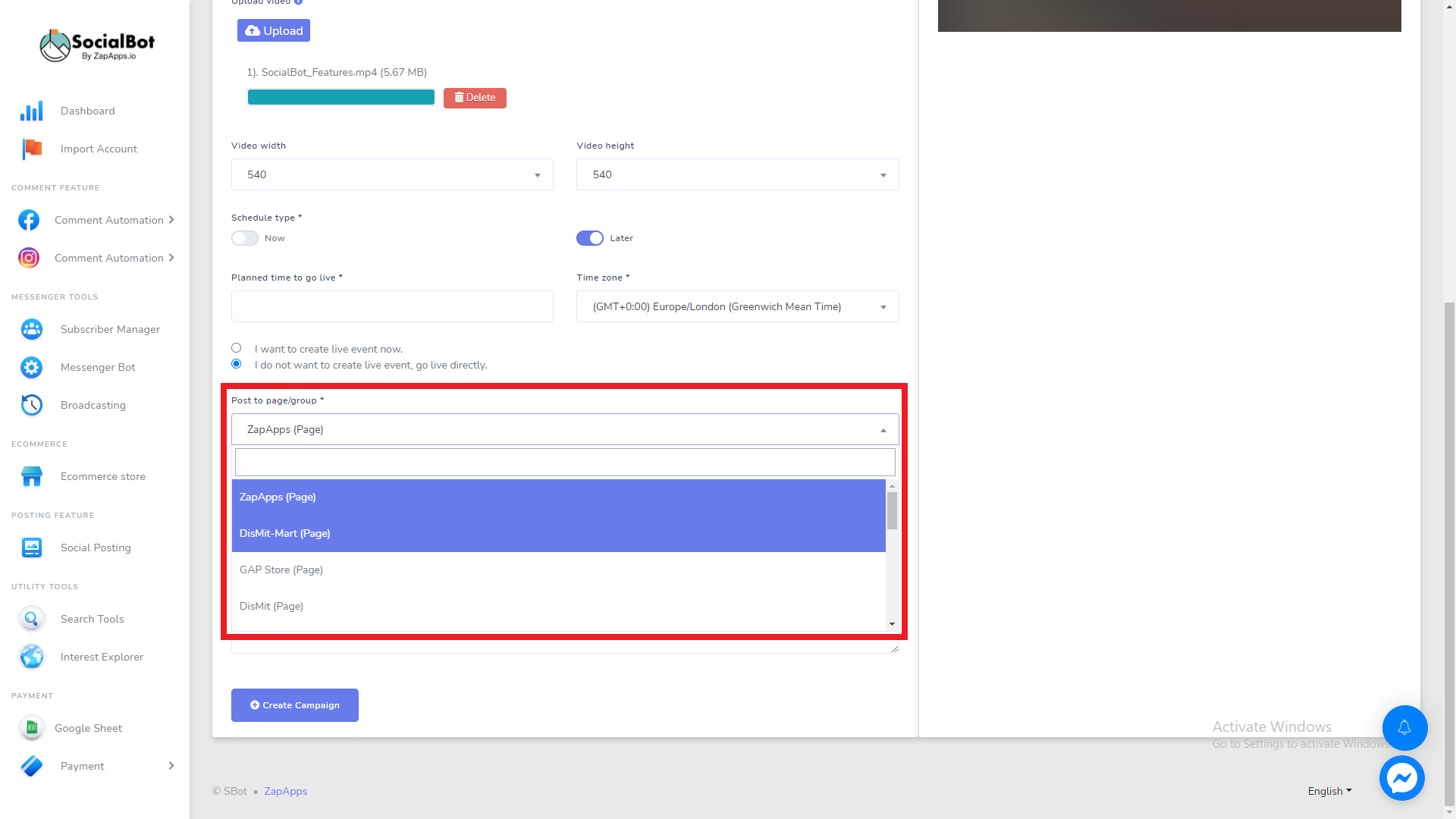 Step 11: You can on Auto share and cross-post to pages.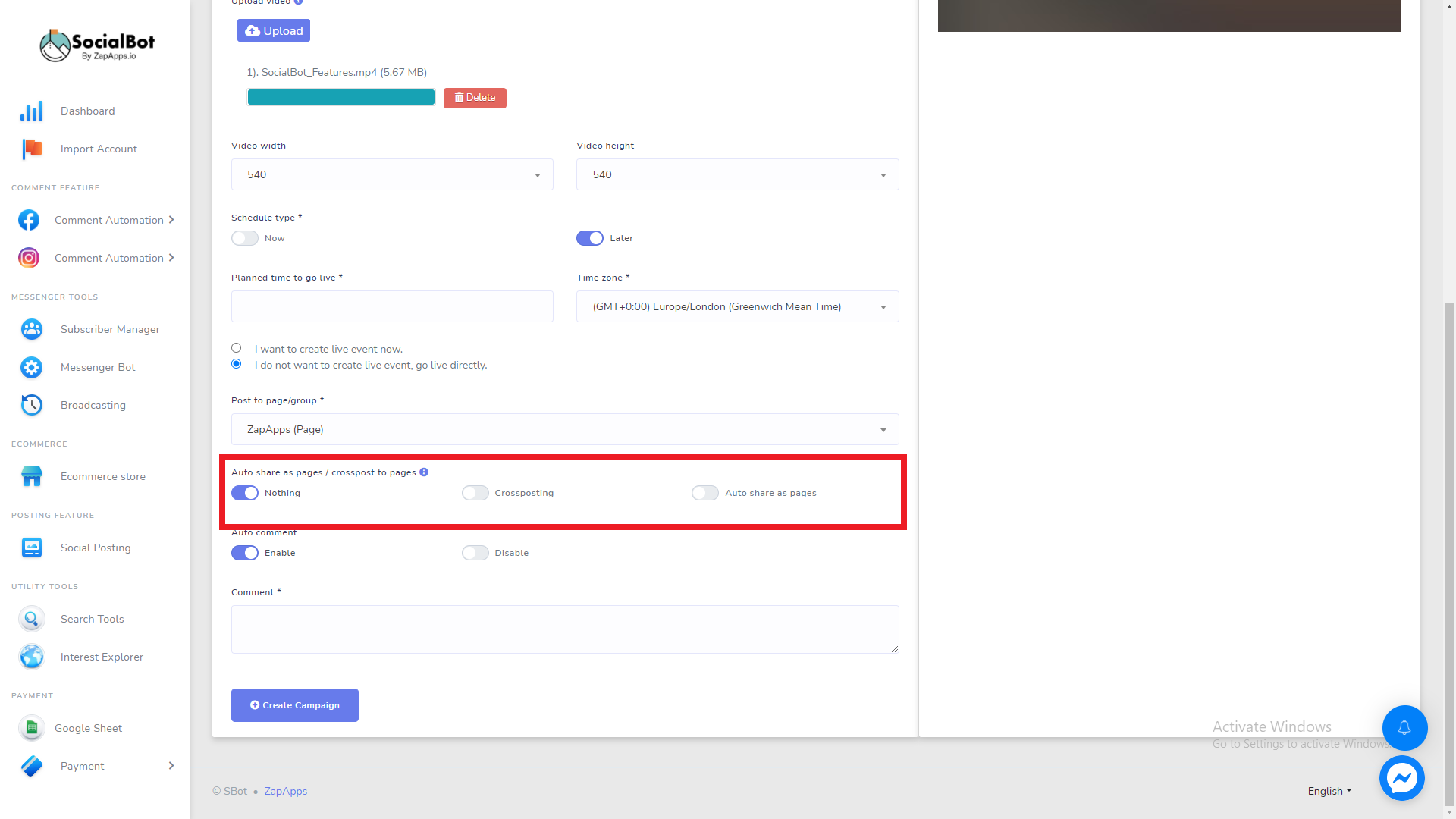 Step 12: for Cross-Posting, you have to select the pages, or you can set auto-post. For this, you must select pages where you want to cross-post it.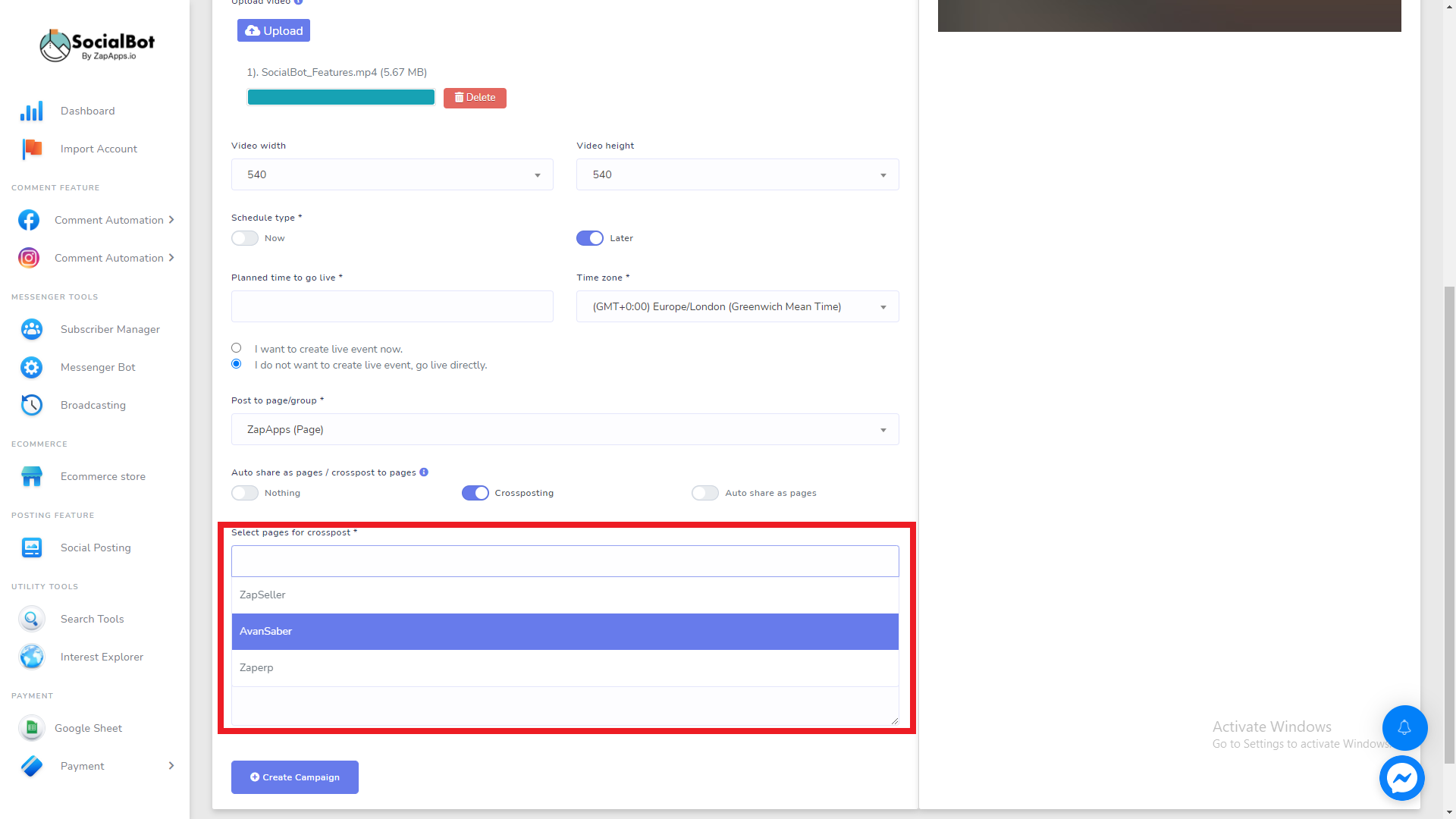 Step 13: You have control over comments. You can disable it, or you can enable default comments.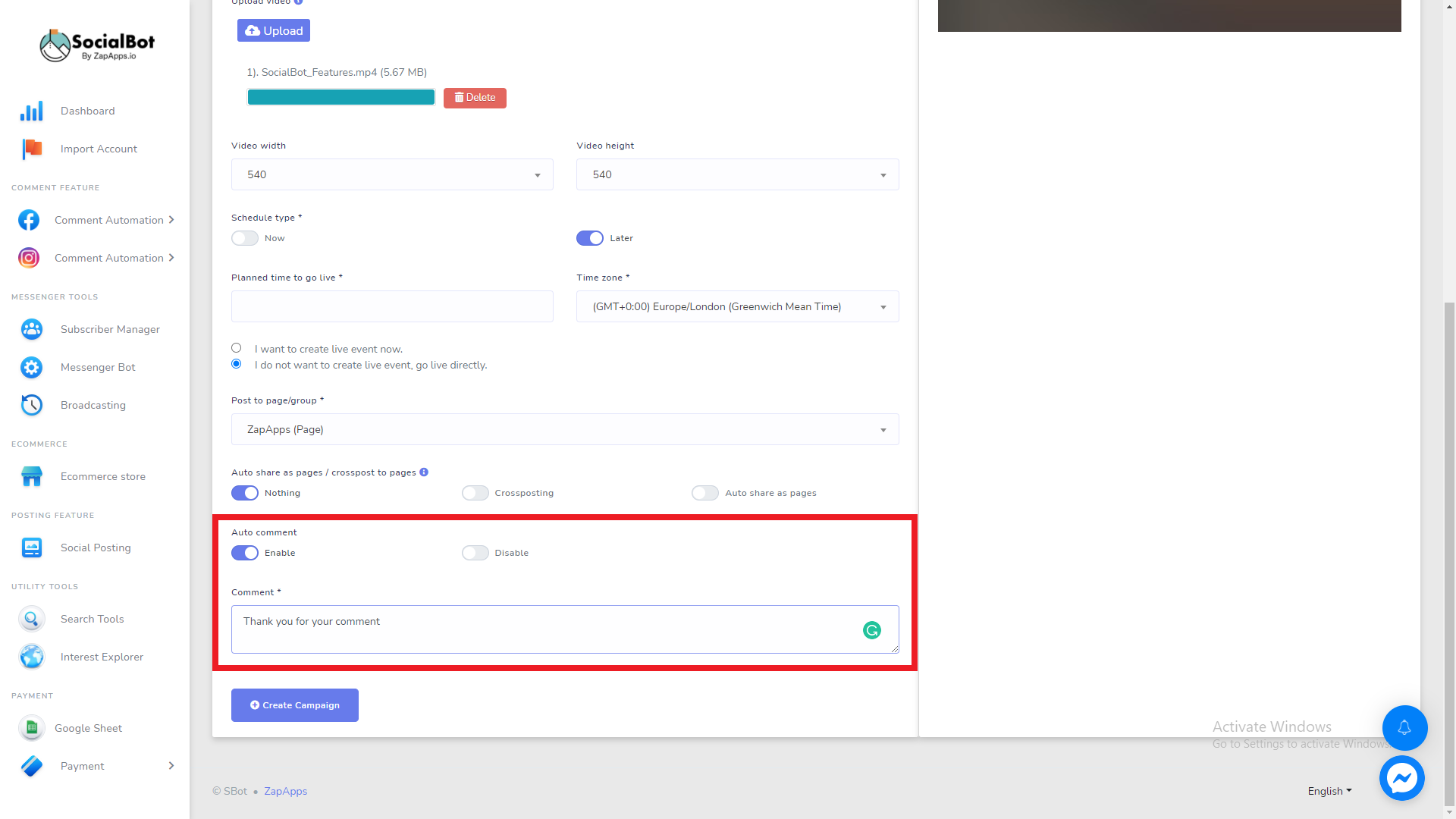 Step 14: once all is done, you can click on 'Create Campaign'. Done, your event is live as per your settings.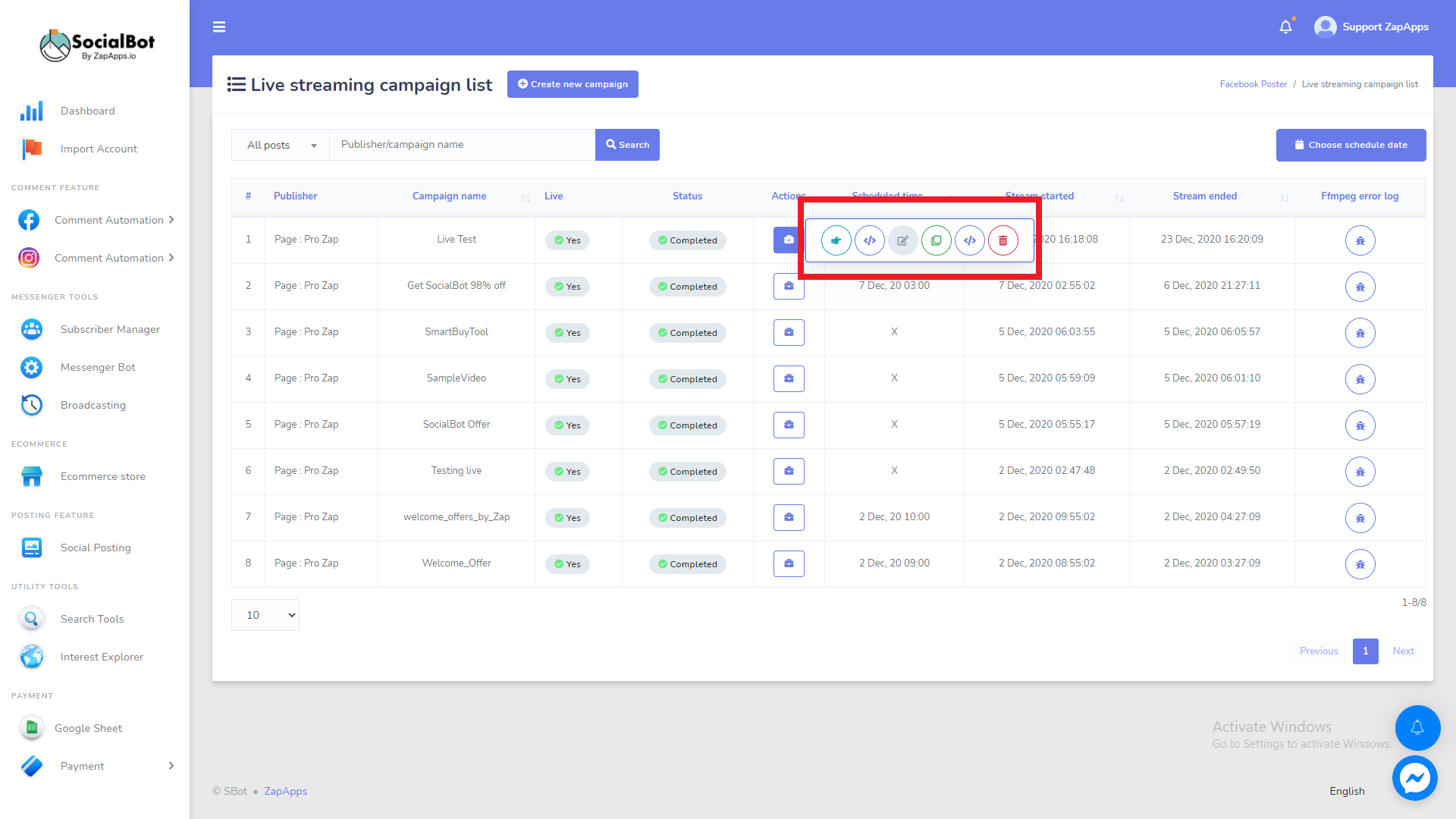 Step 15: You can view more details about the stream on the list. You can view Post, get embedded code, edit event if not live, clone it, get streaming URL and key details, and delete it. Also, you can get the FFM page error log if the video fails.