In this article, you will get to know how to add a template for automatic comments.
To make automatic comments on Facebook, you must create a template first.
Step 1: To create a template, go to the left-hand menu and click on 'Comment Template'.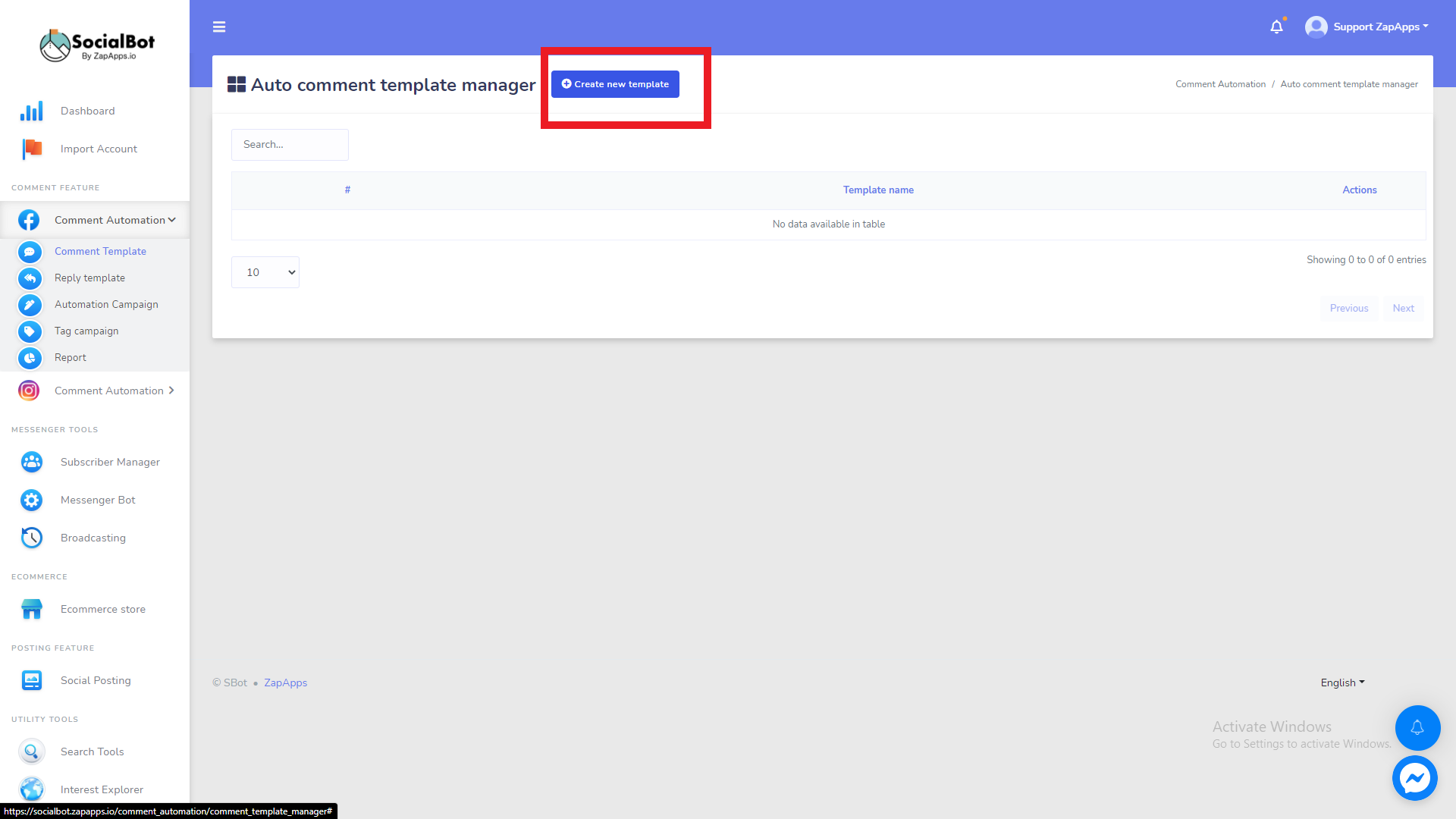 Step 2: Click on 'Create a new template'.
Step 3: Enter a suitable template name for automation.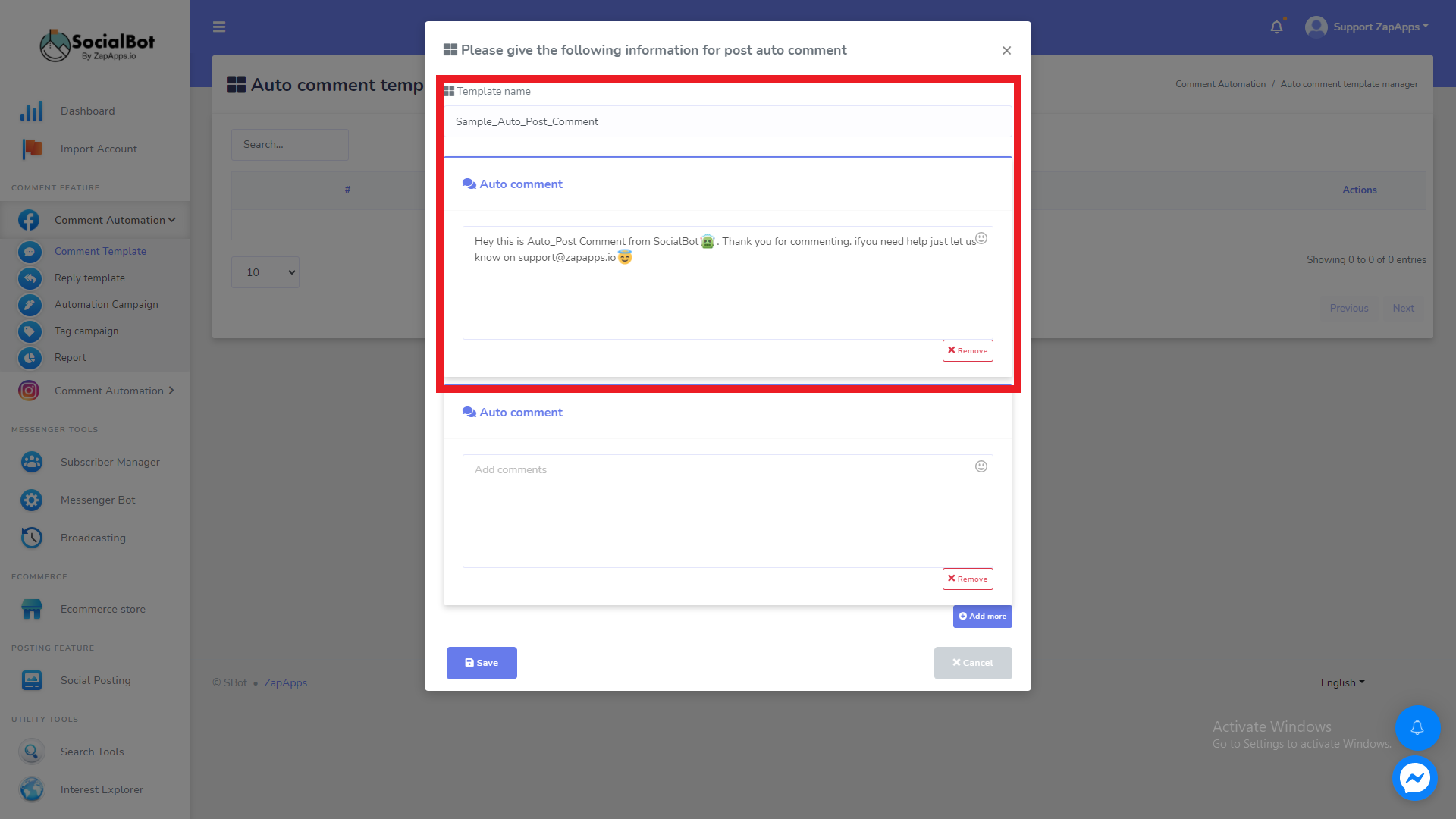 Step 4: Add the text for the comment. You can add emojis too!
Step 5: Click on the 'Save' button. Your Auto Comment templated is created, and you can assign it to the page now.