The carousel ad format allows you to showcase images or videos within a single ad, each with its link. With more creative space within an ad, you can highlight different products, showcase specific details about one product, service, or promotion, or tell a story about your brand that develops across each carousel card.
Let's understand how to do it.
Step 1: On the left-hand menu, a Social Poster option click on it go to Carousel/video Post option click on 'Campaign list'.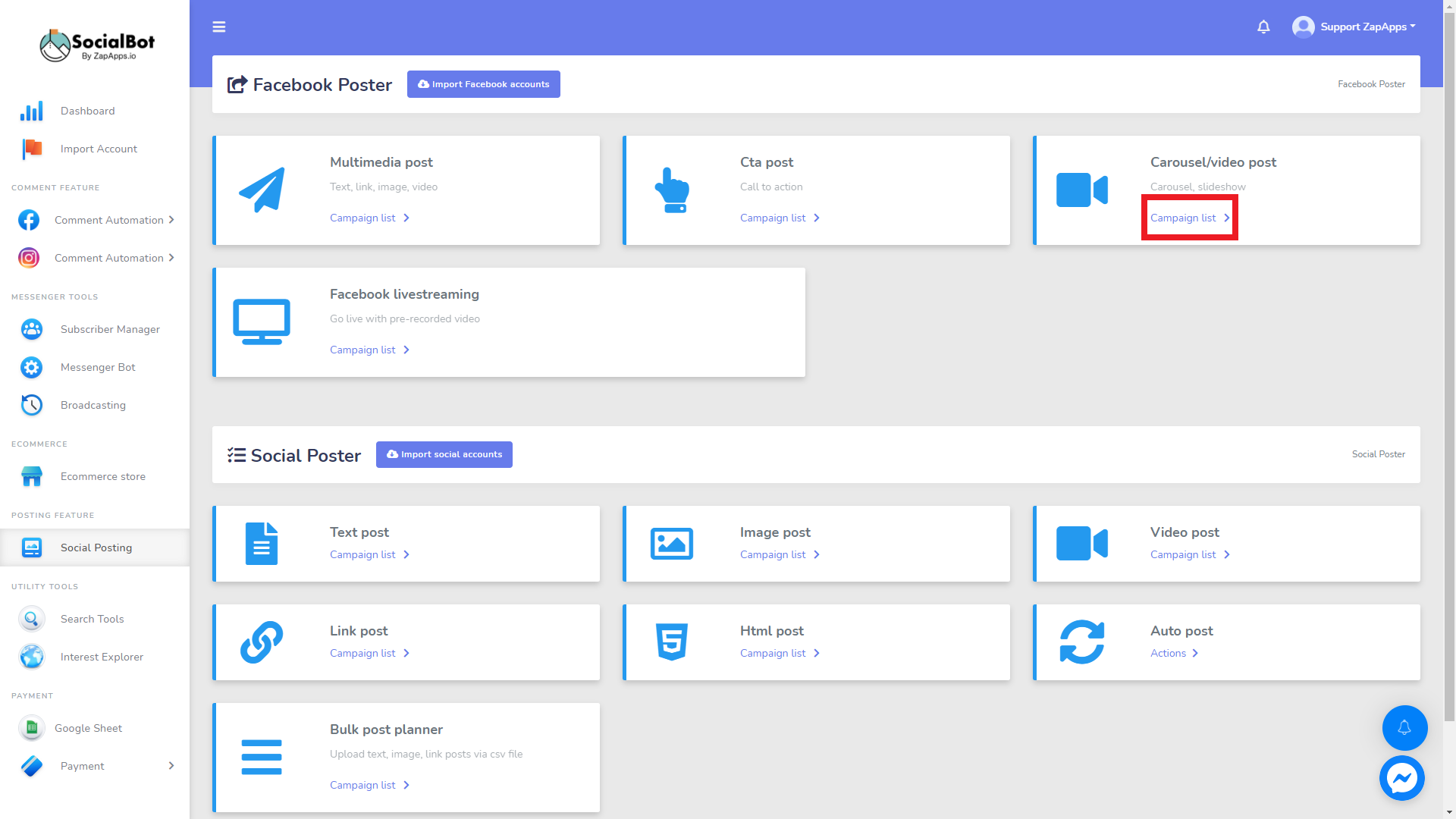 Step 2: Click on 'Create New Post'.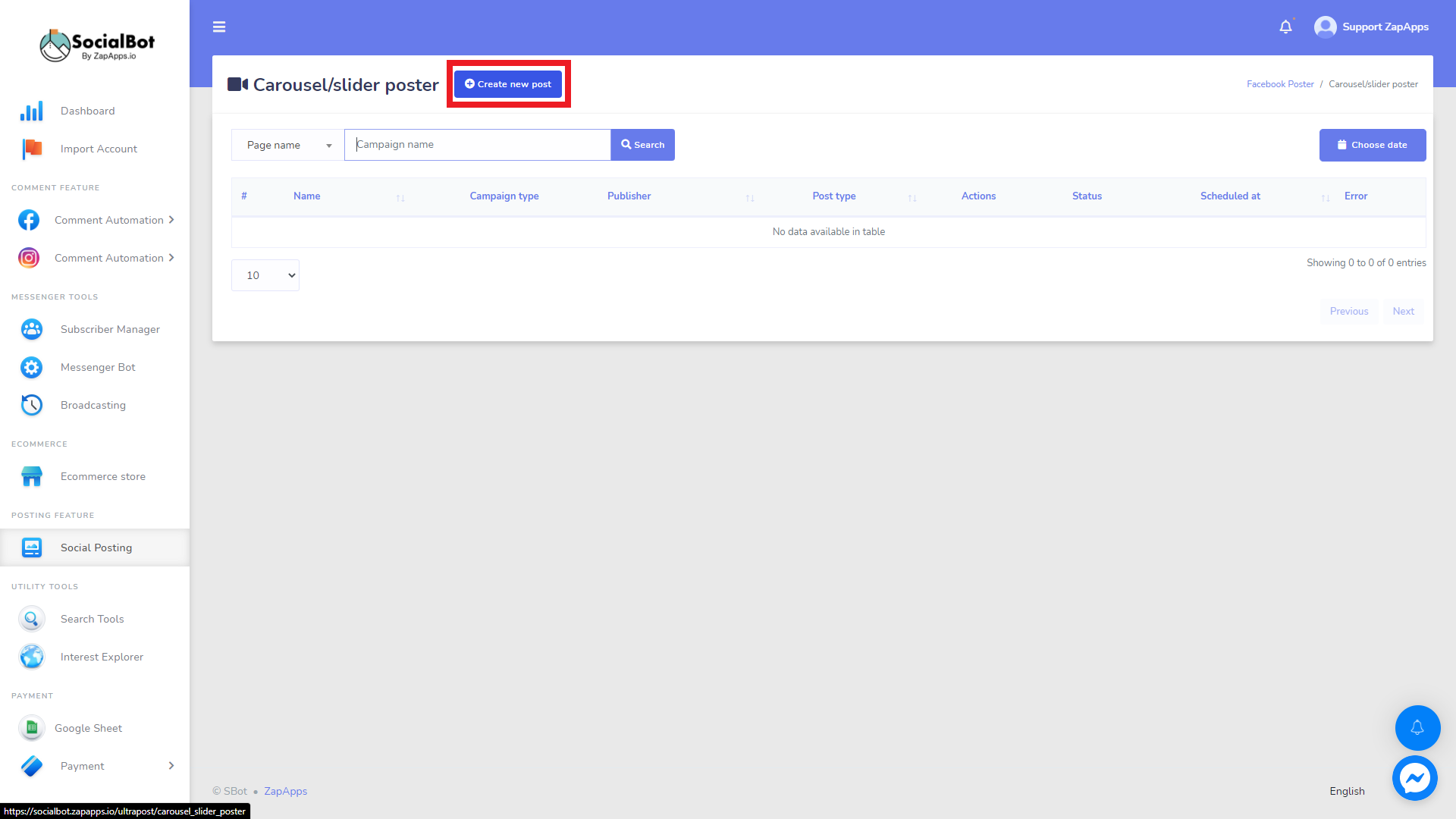 Step 3: Enter the Campaign name. Make sure it's relevant so that you can track it easily.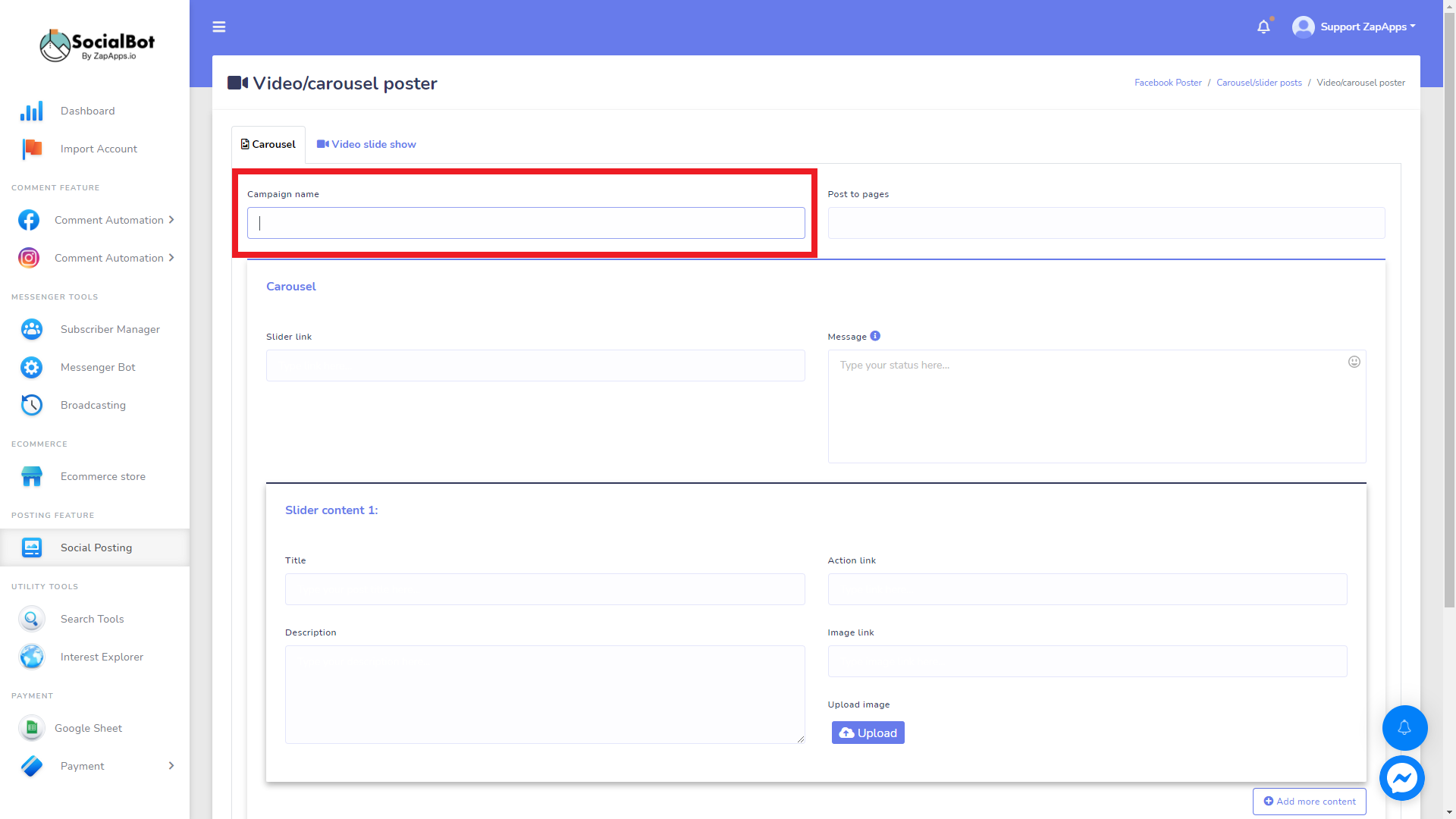 Step 4: Select Pages where you want to Post.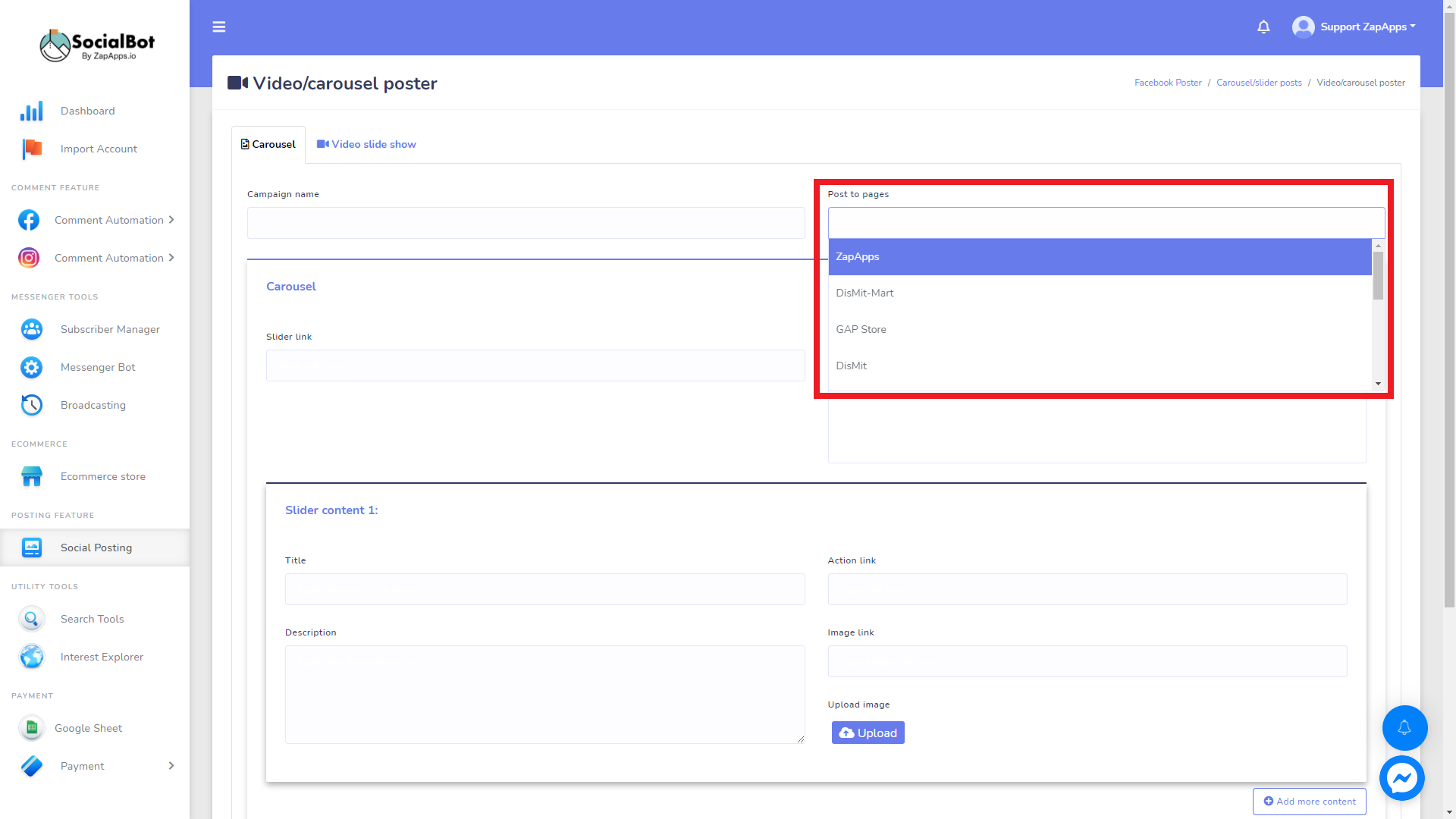 Step 5: Enter the slider. The main link is shown on the bottom, and enter the message for Post.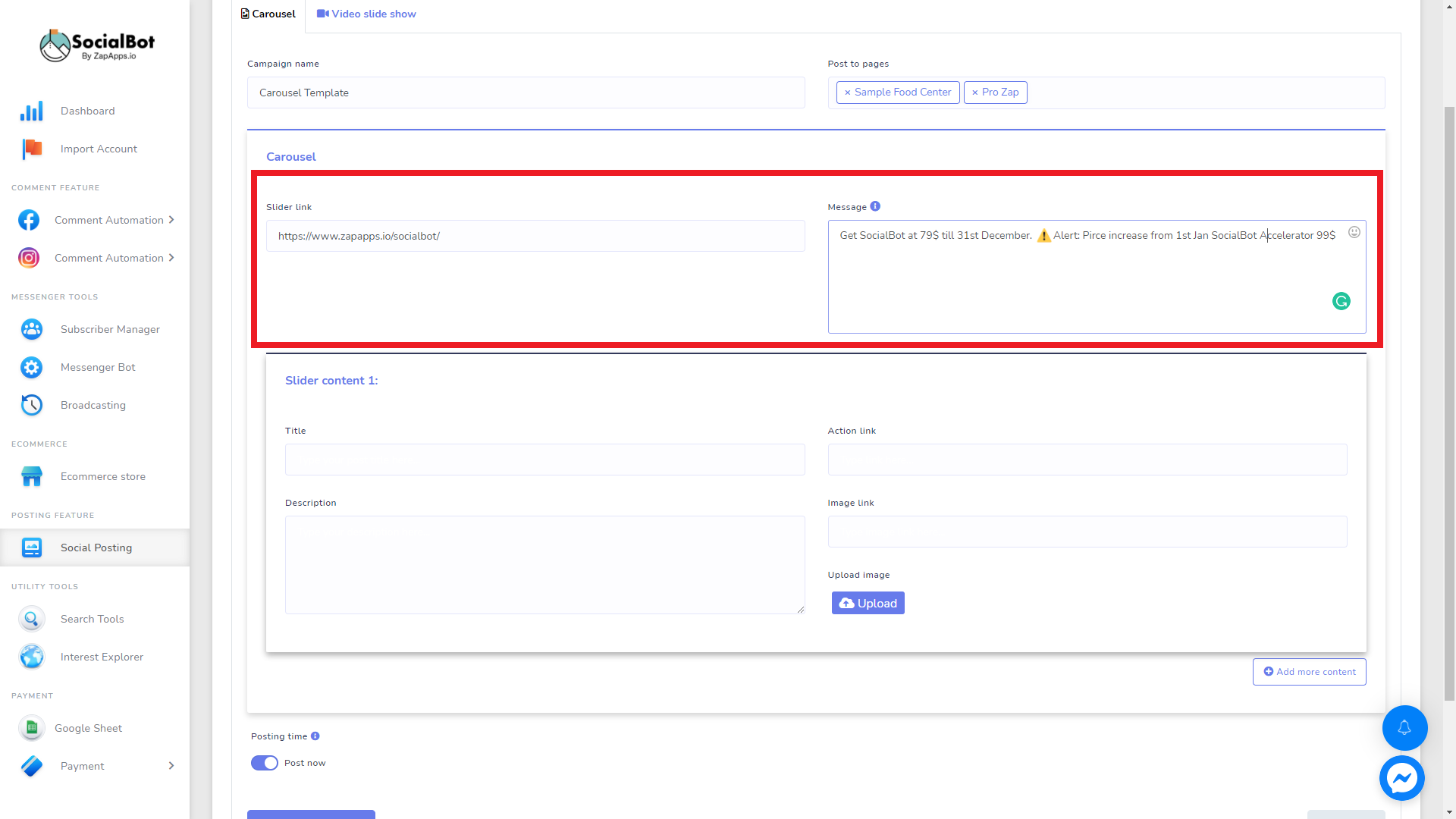 Step 6: Enter the slider title and enter the action link. The user clicks on this slide user will be redirected to this action link.
Note: only HTTPS links are valid.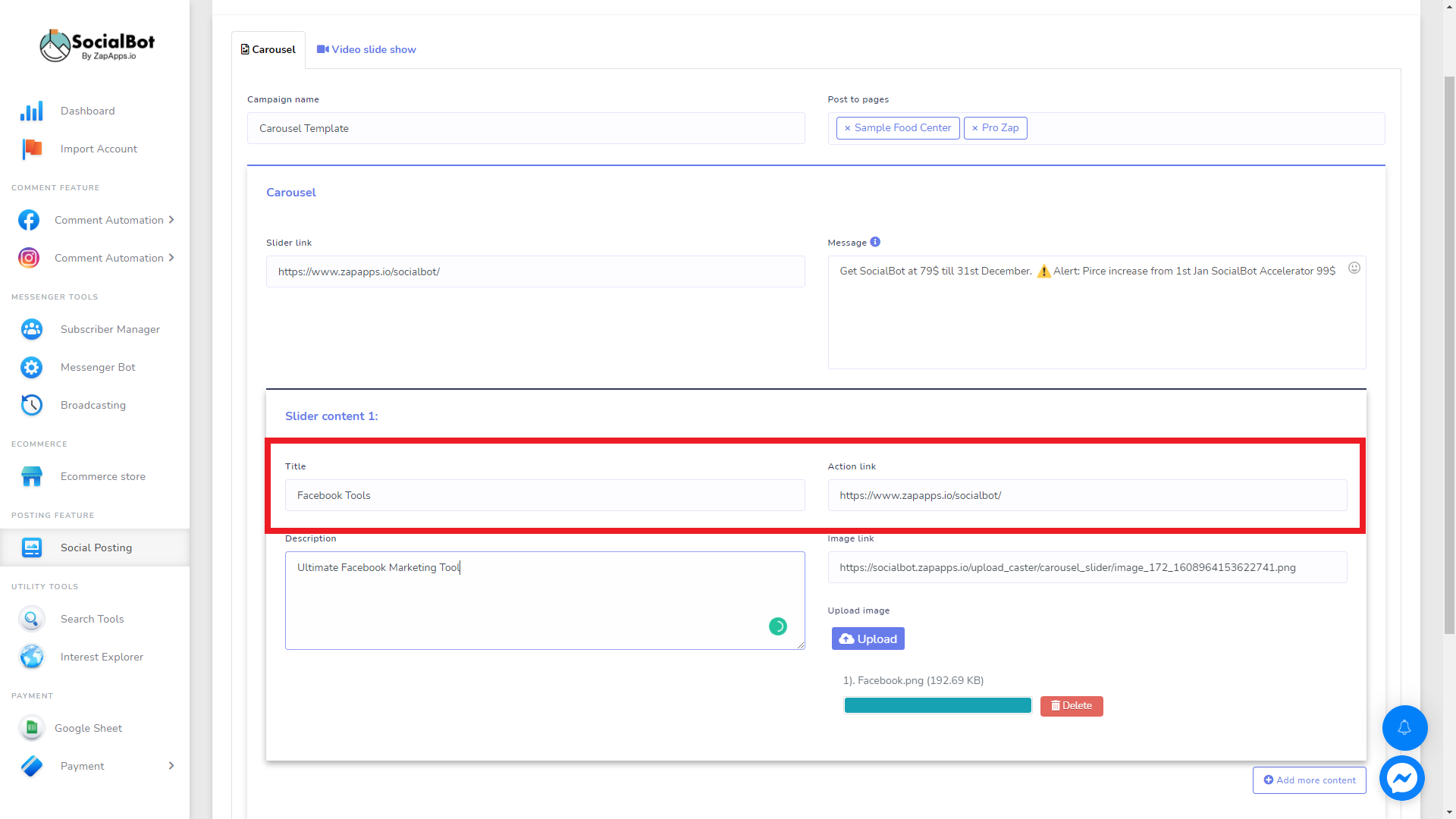 Step 7: Enter Slider description.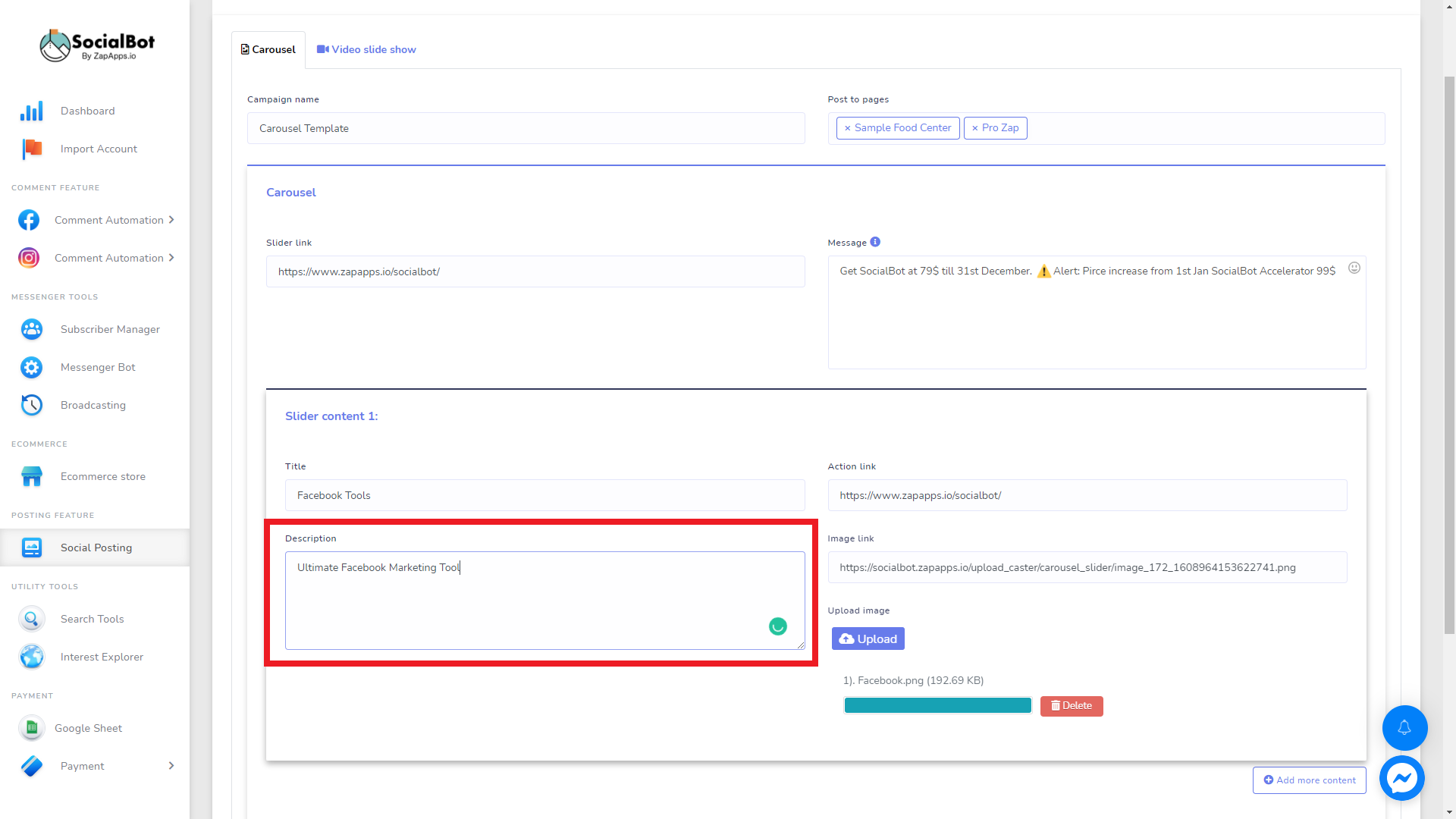 Step 8: you can add an image URL, or you can upload it. ( We recommended use jpg, png images for better results.)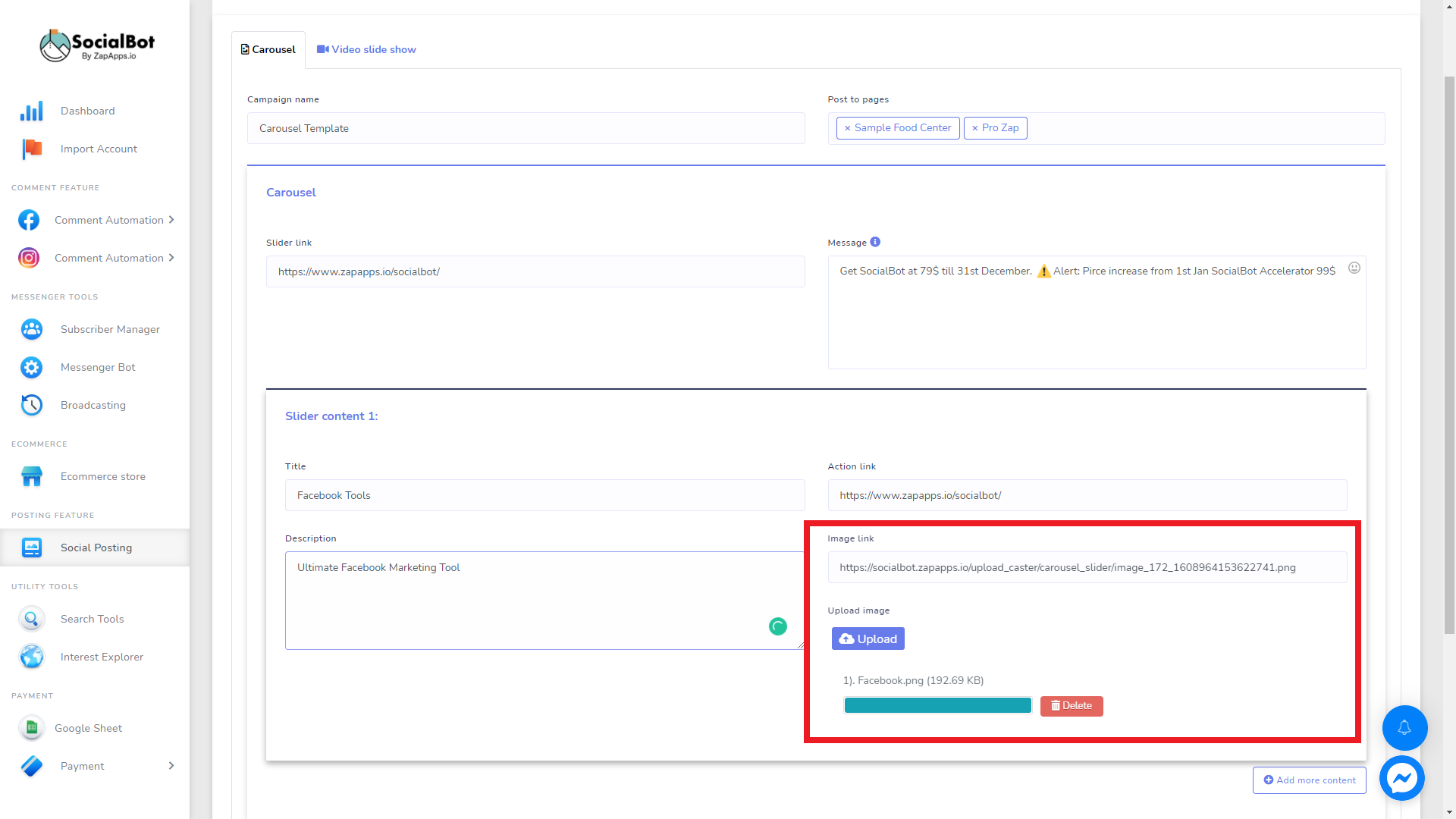 Step 9: You can add more sliders by clicking on adding more content.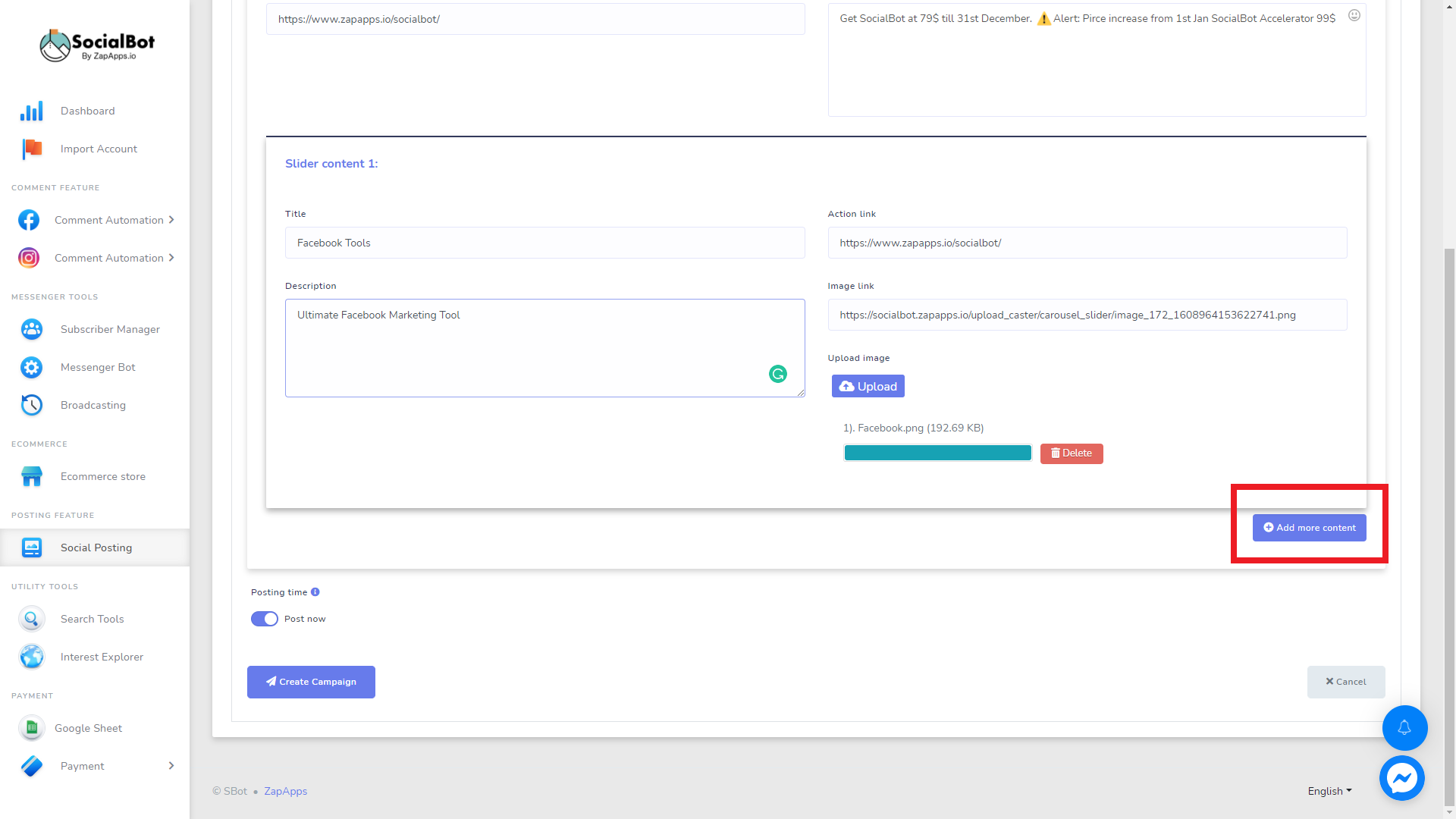 Step 10: to schedule a post, click on Posting time. If you want a quick post, set active as Post On.
Step 11: if you want to schedule it. Select time and date with the time zone.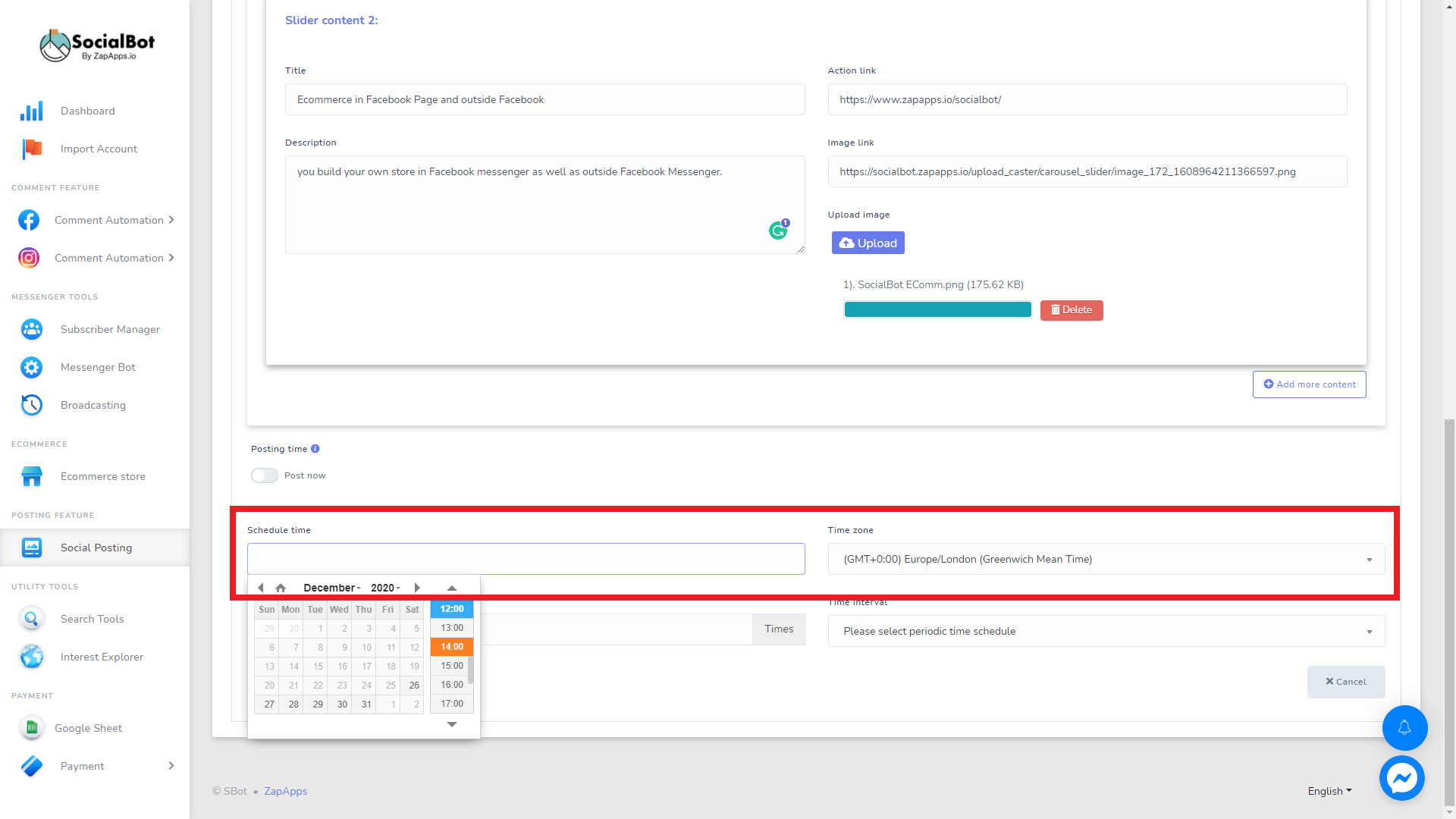 Step 12: You can repost multiple times as per intervals.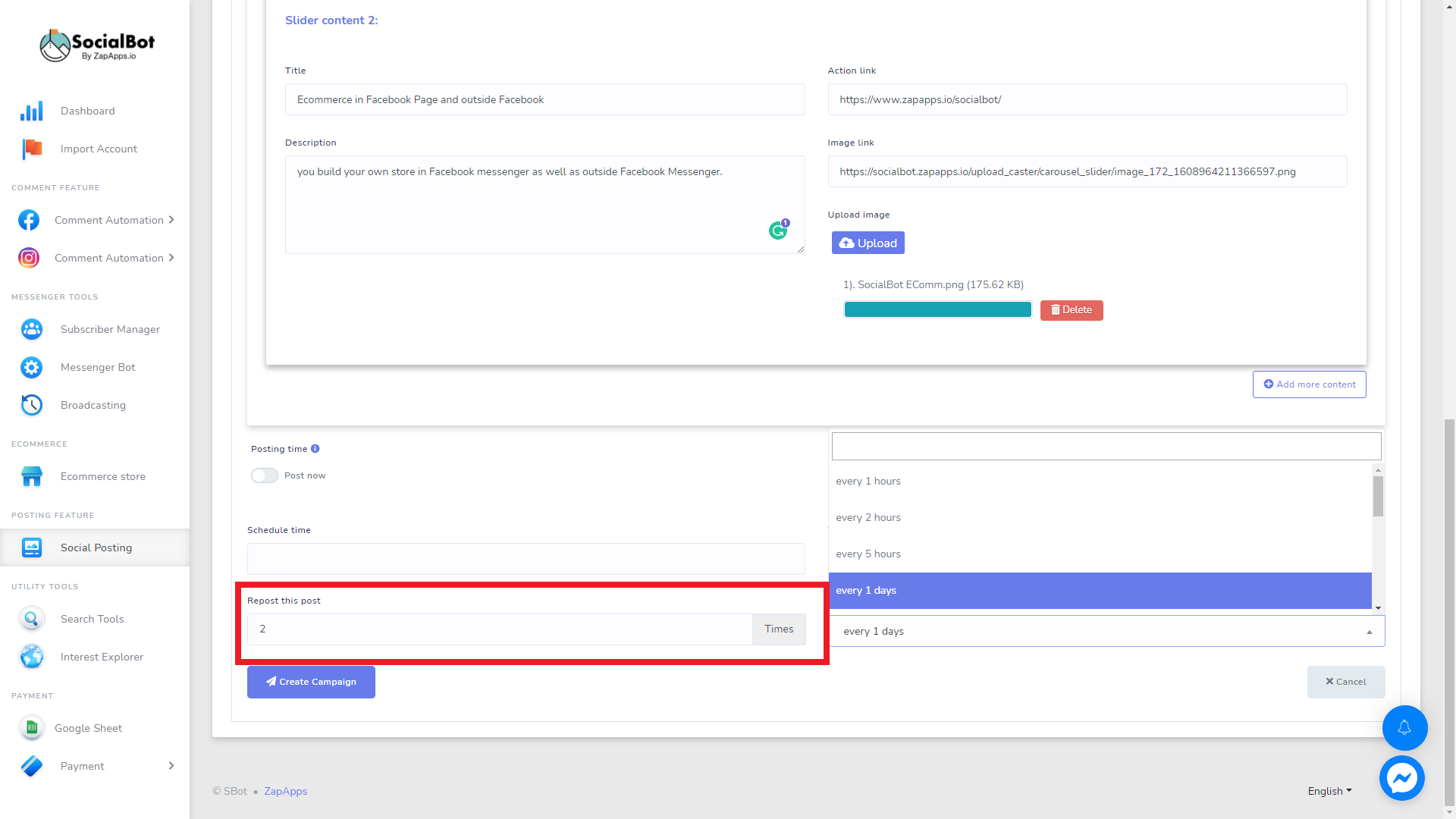 Step 13: Click on the 'Create Campaign' button.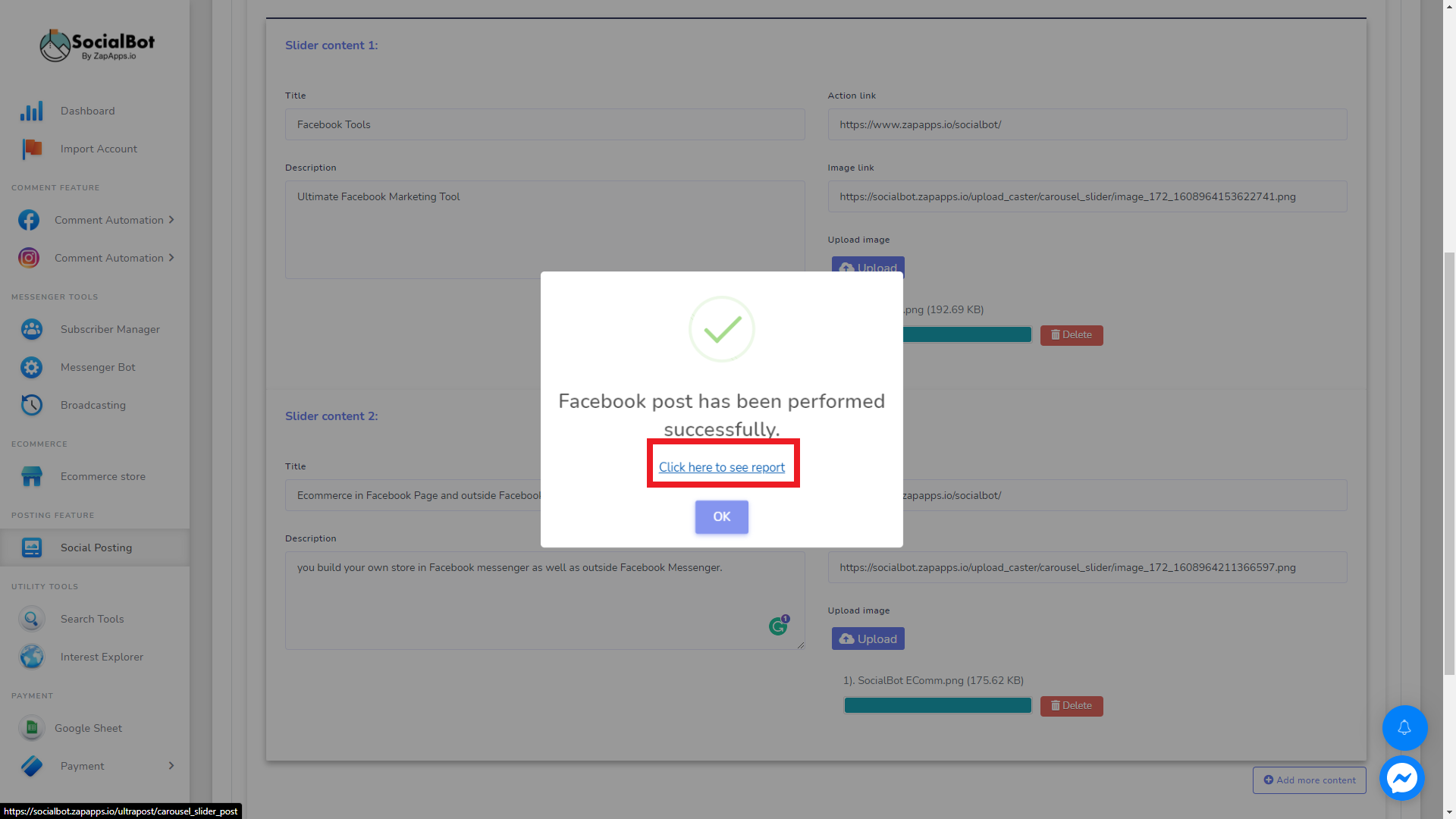 Done your Carousal is Posted, and you can view reports
You can view post details and delete them if you want to.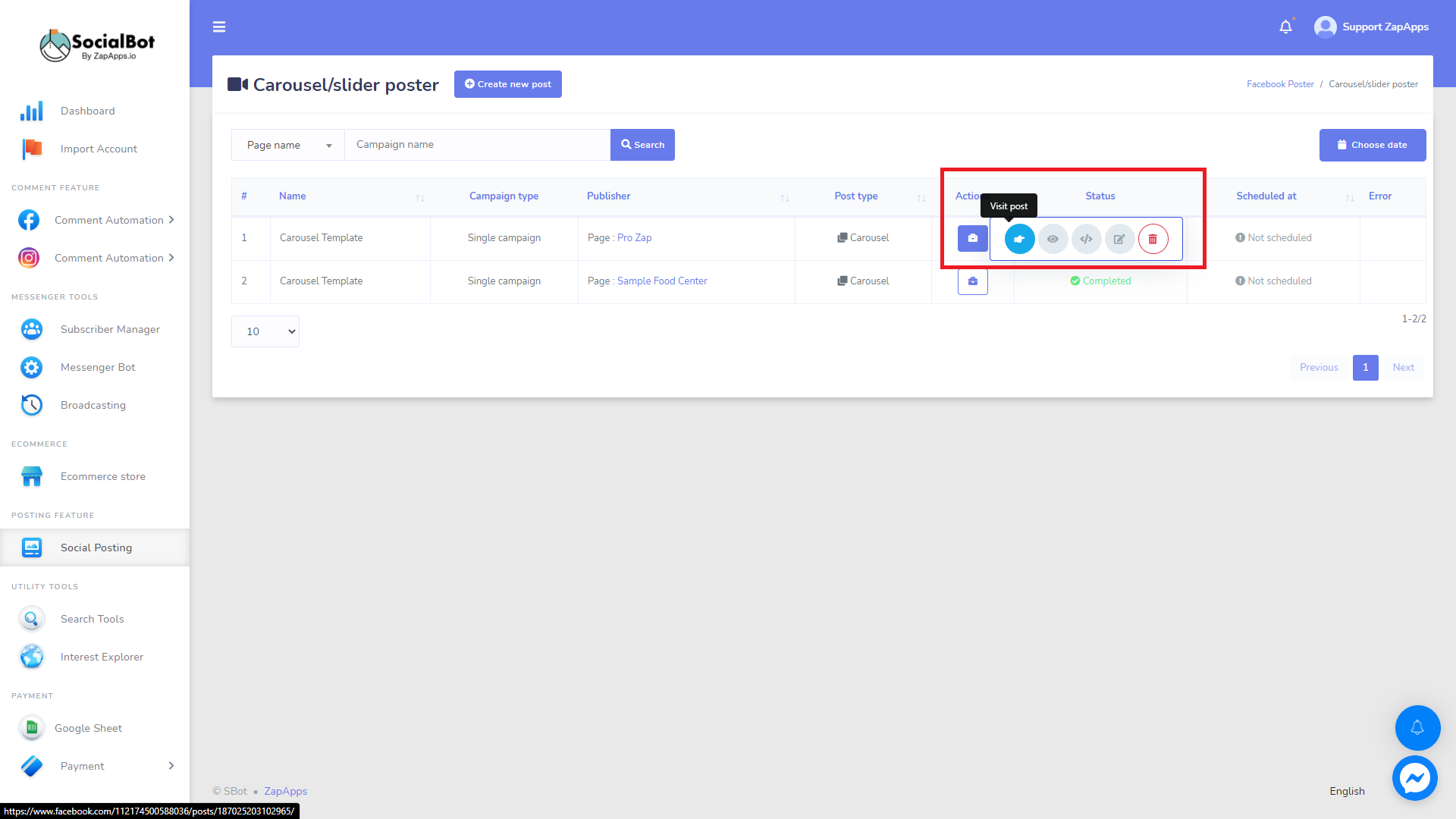 Following is the result:-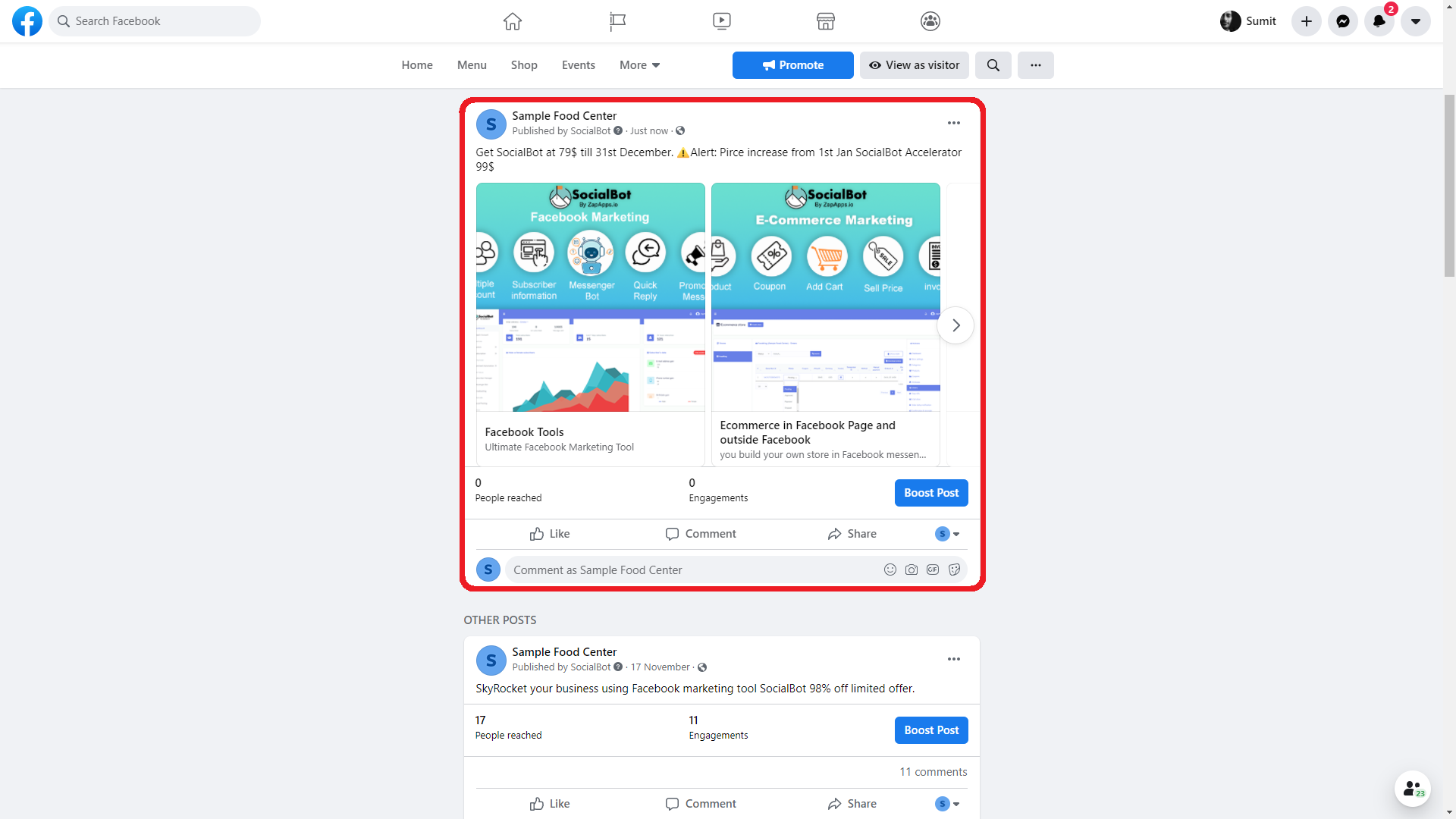 Now, let us understand how to create a Side Show Video Post.
Step 1: Enter your message for Post. It will show at the top of the video.

Step 2: Select the number of images and time interval for images.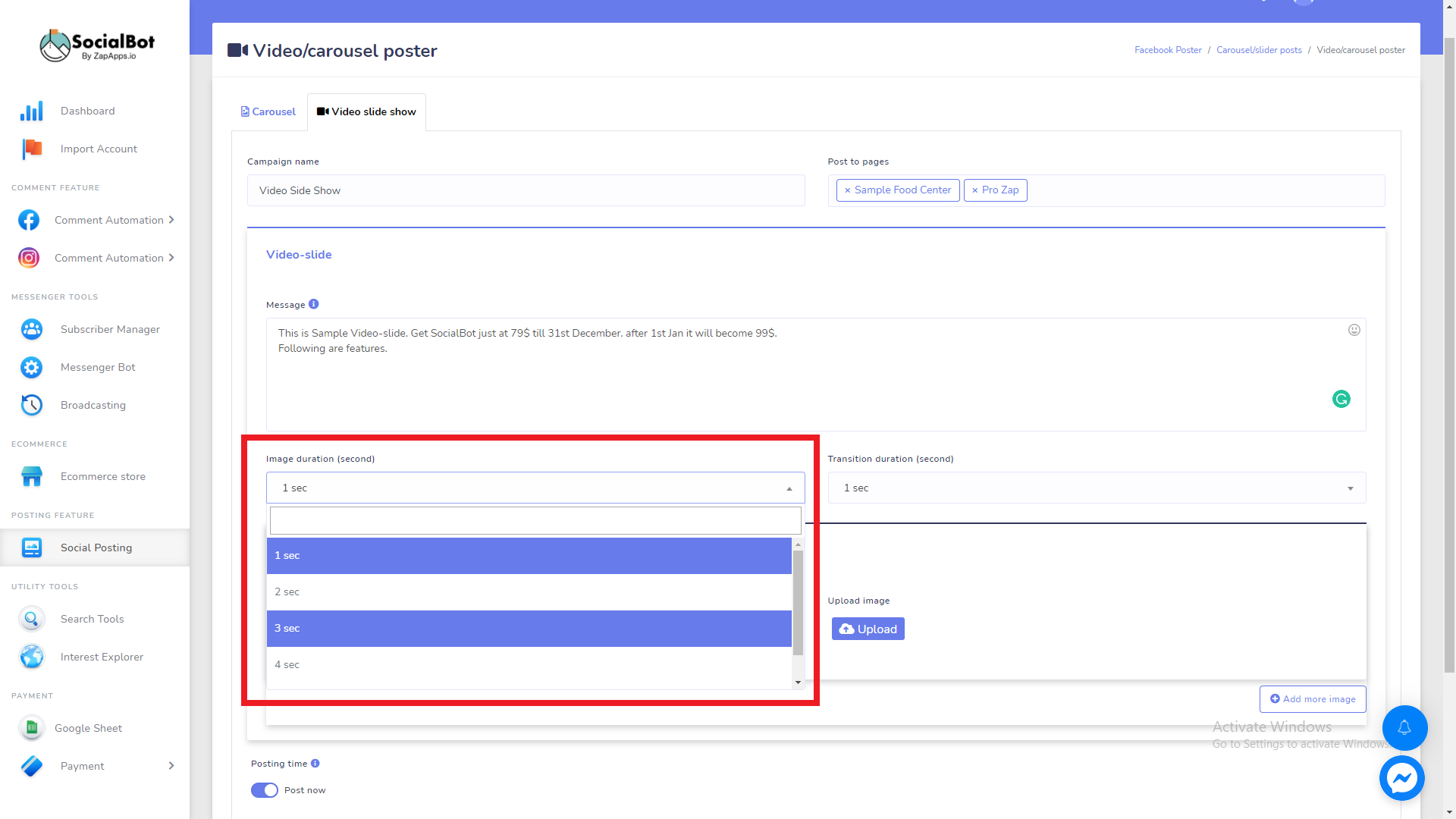 Step 3: Upload images.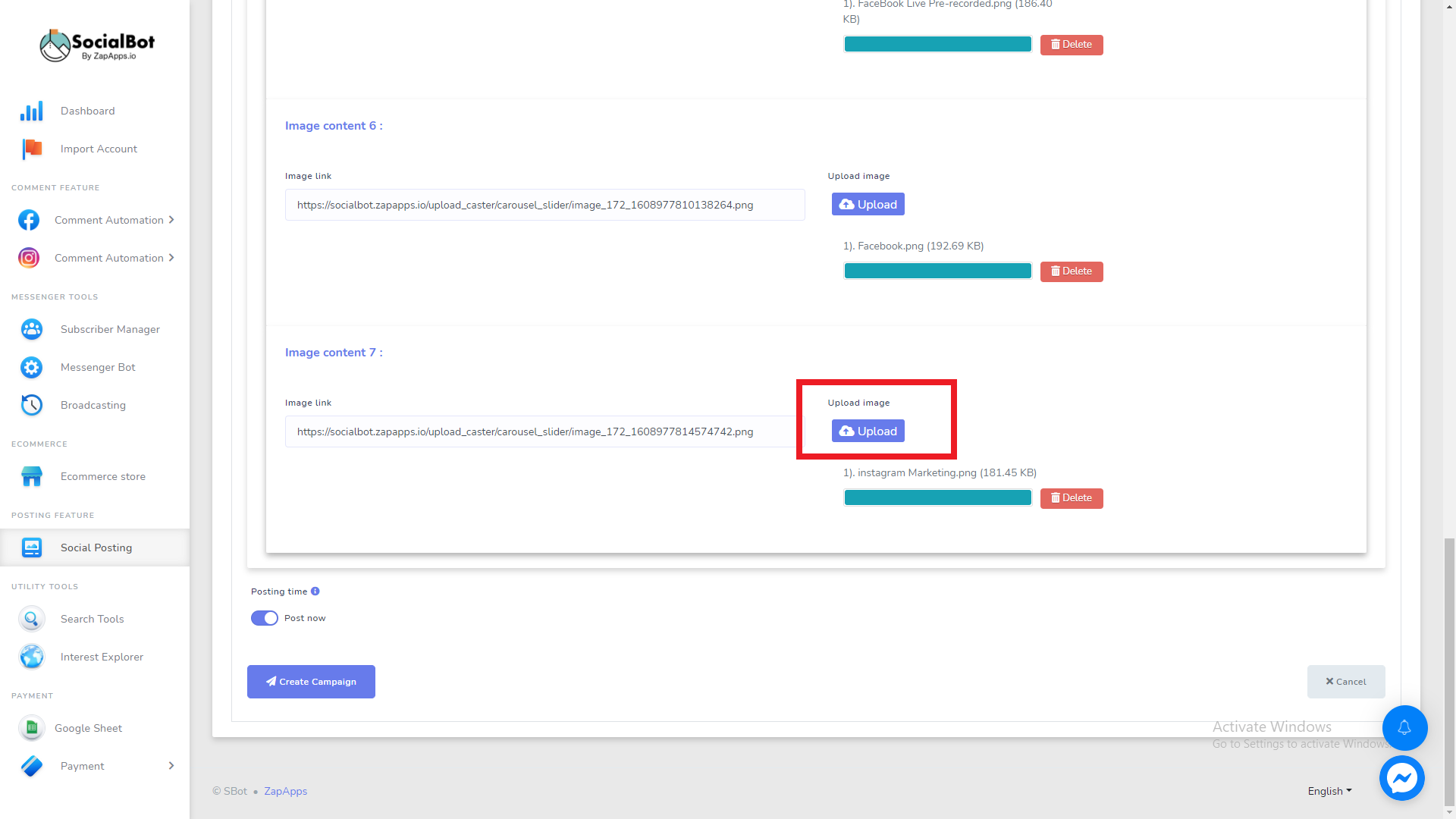 Click on create a campaign. Done your Sider Video Post is created.

Result:-Slider Video Post.