To engage with customers, you can build CTA (Call to Action ) Post for more attraction. SocialBot will help you build such a post
effortless way and the ability to post on multiple pages, and you can schedule it to understand how to do it.
Step 1: On the left-hand menu, you will see the Social Posting option. In that, go to the CTA Post option and click on the 'Campaign list'.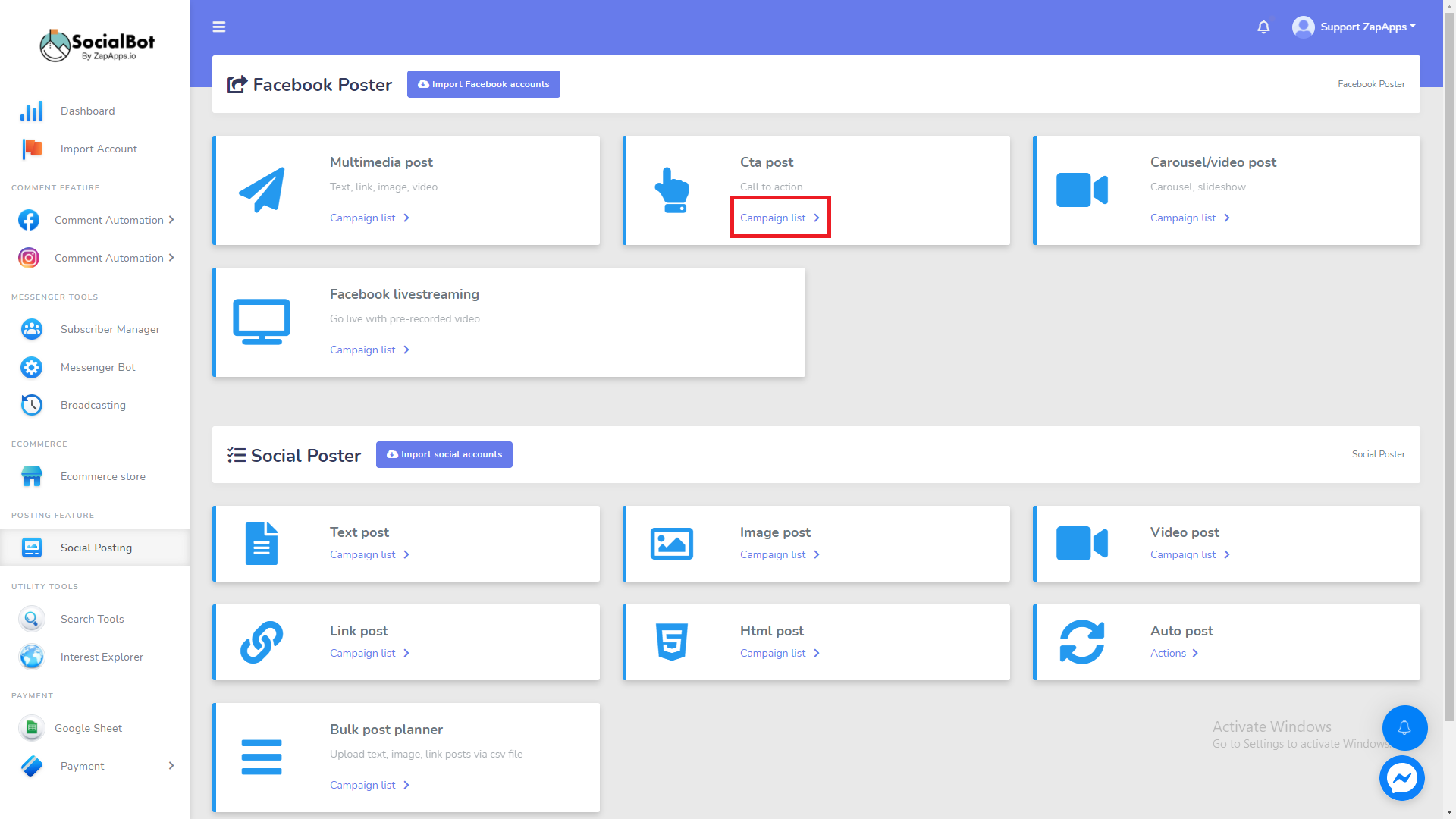 Step 2: To create a Post, Click on 'Create New Post'.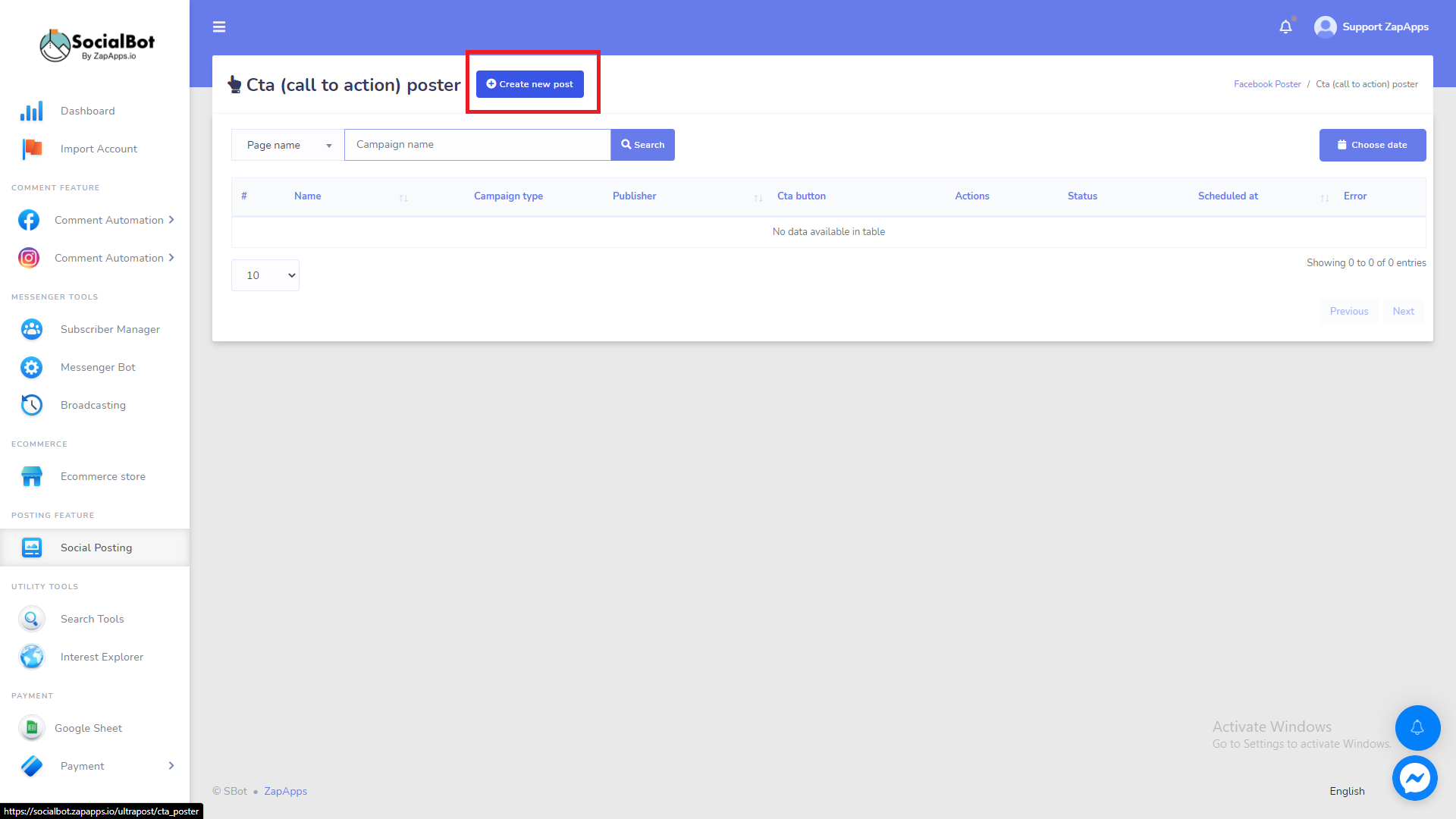 Step 3: Enter your campaign name and message for the CTA Facebook post.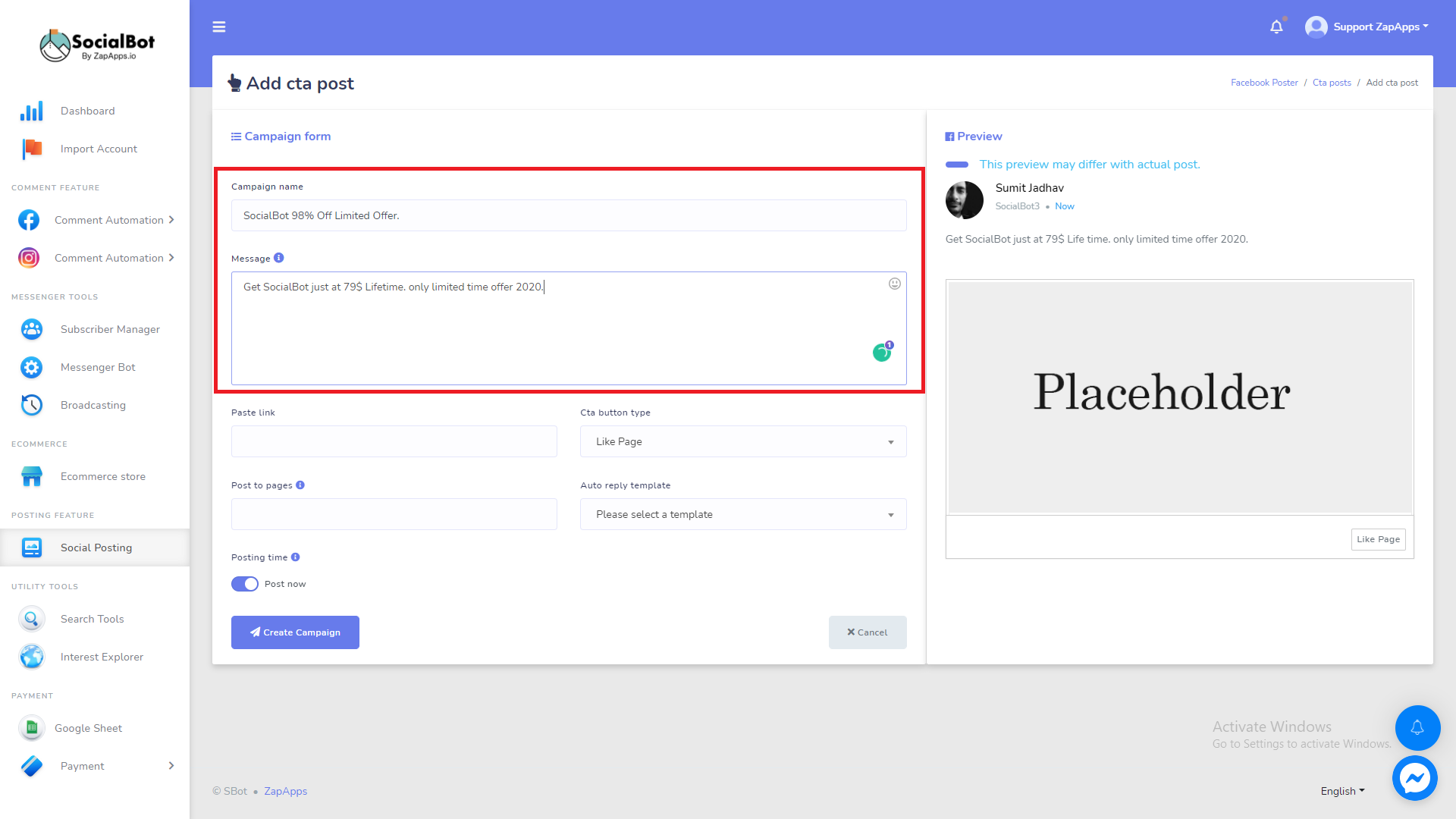 Step 4: Enter the link where you want to display link details.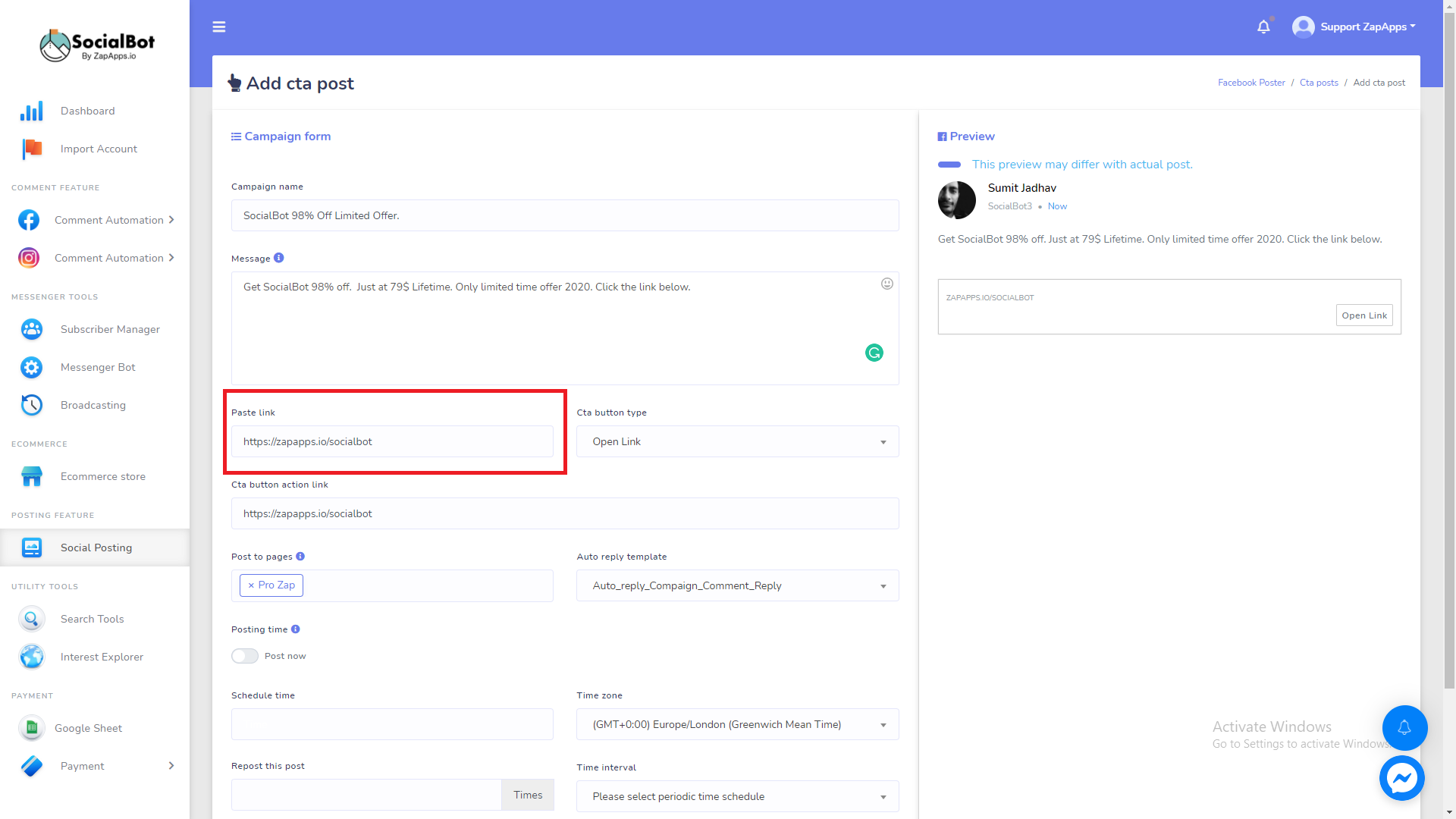 Step 5: Select the CTA Button Type.
You will get the following options for customer engagement.
Book Travel
Buy Now
Call Now
Download
Get directions
Get quote
Install app
Install mobile App
Learn More.
Like page
Listen to music
Message Page
No Button
Open link
Play Game
Shop now
Sign up
Subscribe
Use App
Use the Mobile App
Watch More
Watch Video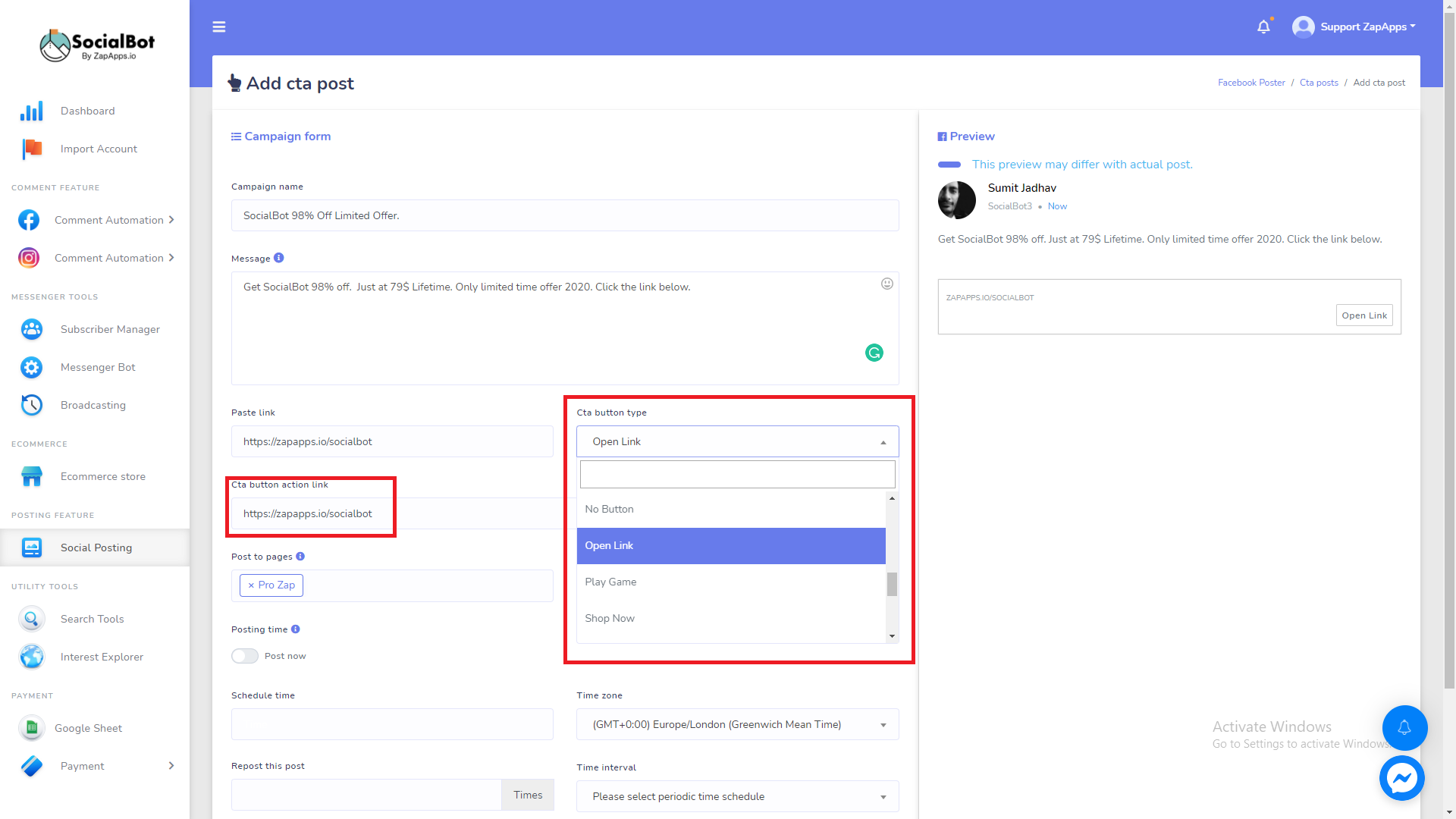 Step 6: Select single or multiple Pages where you want to post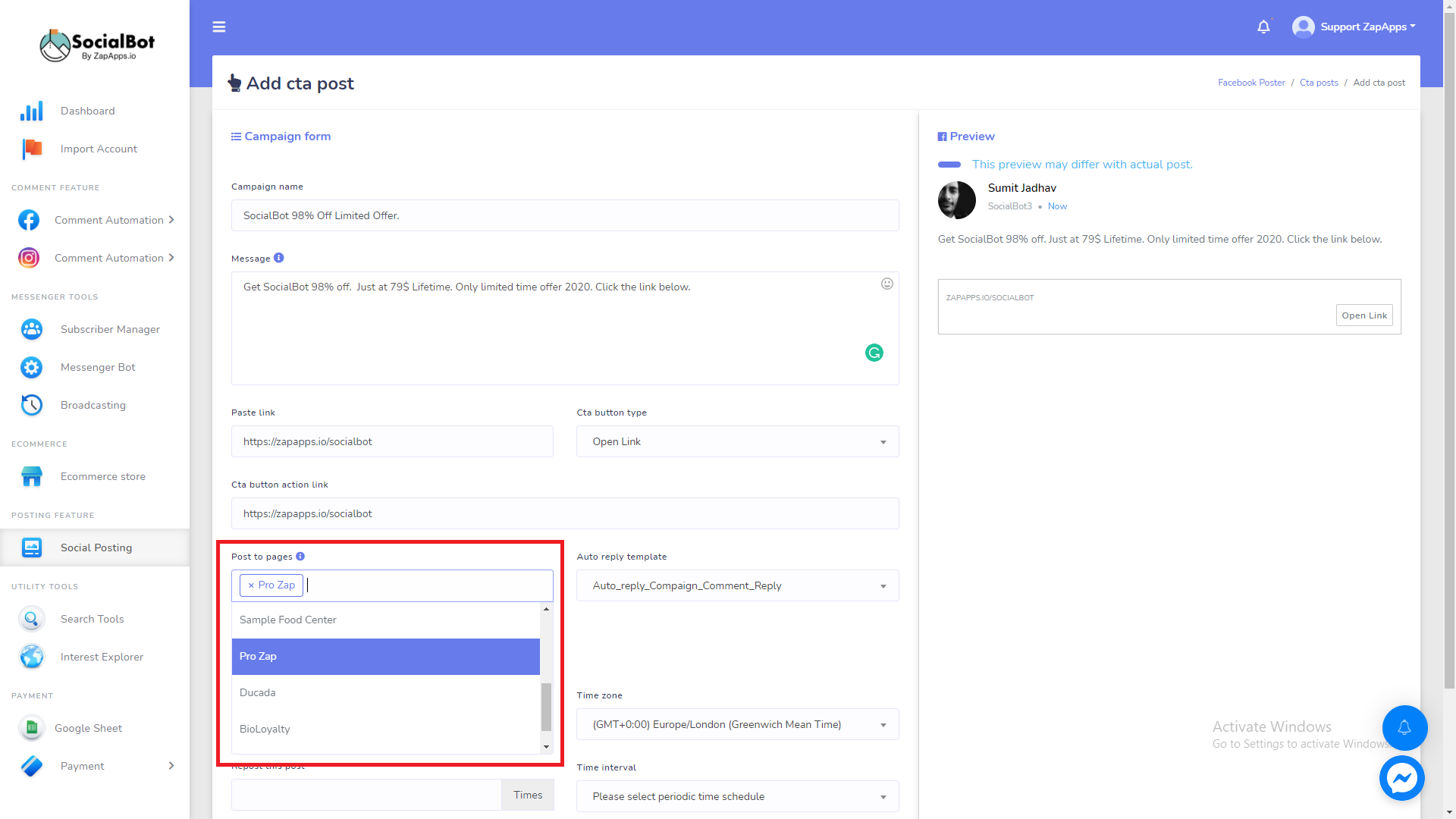 Step 7: If you want an Auto reply, you can add it.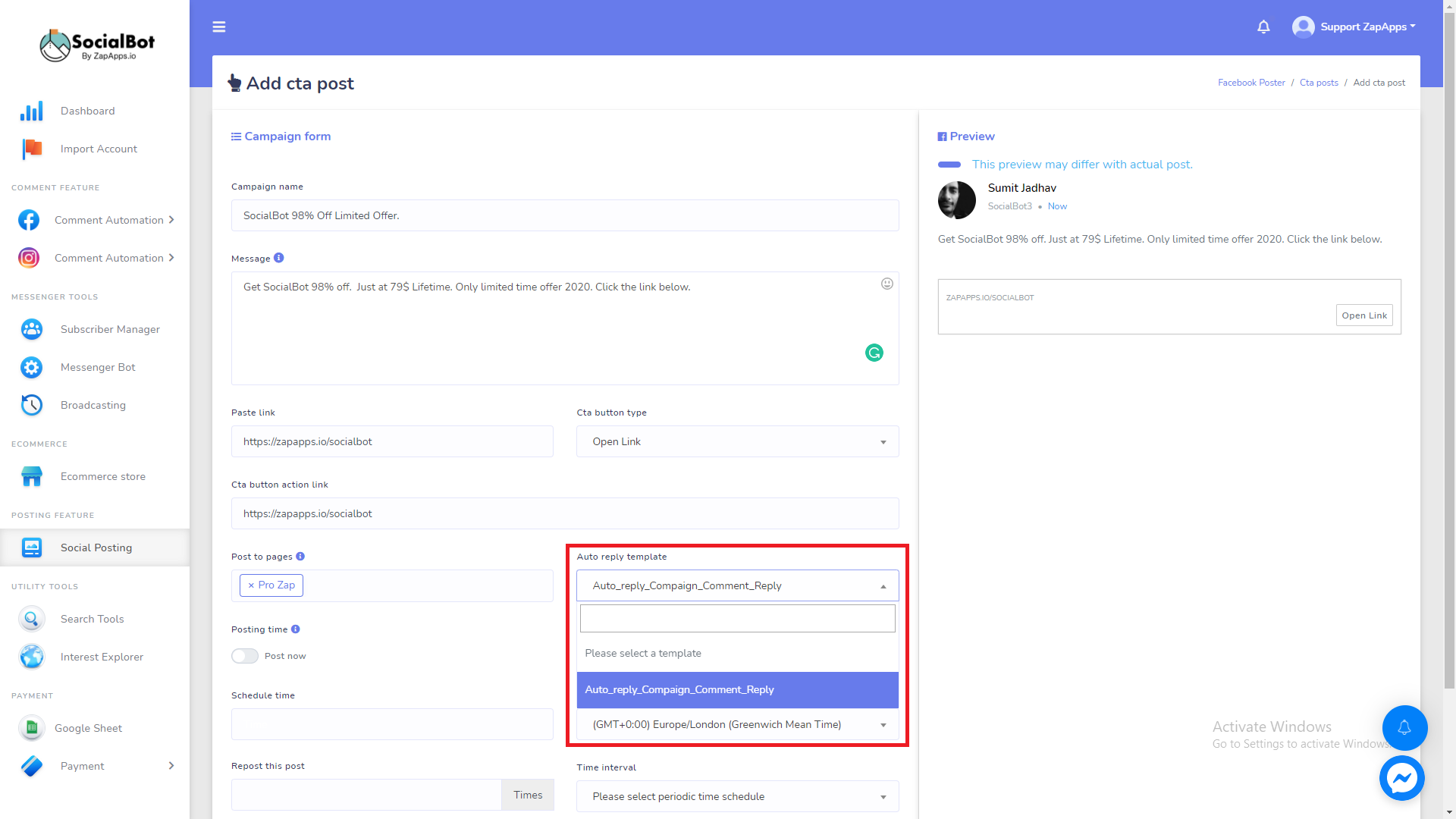 Step 8: You have two options you can post immediately, or you can schedule Post as your event or time.
Step 9: Select the date and time. And Time zone.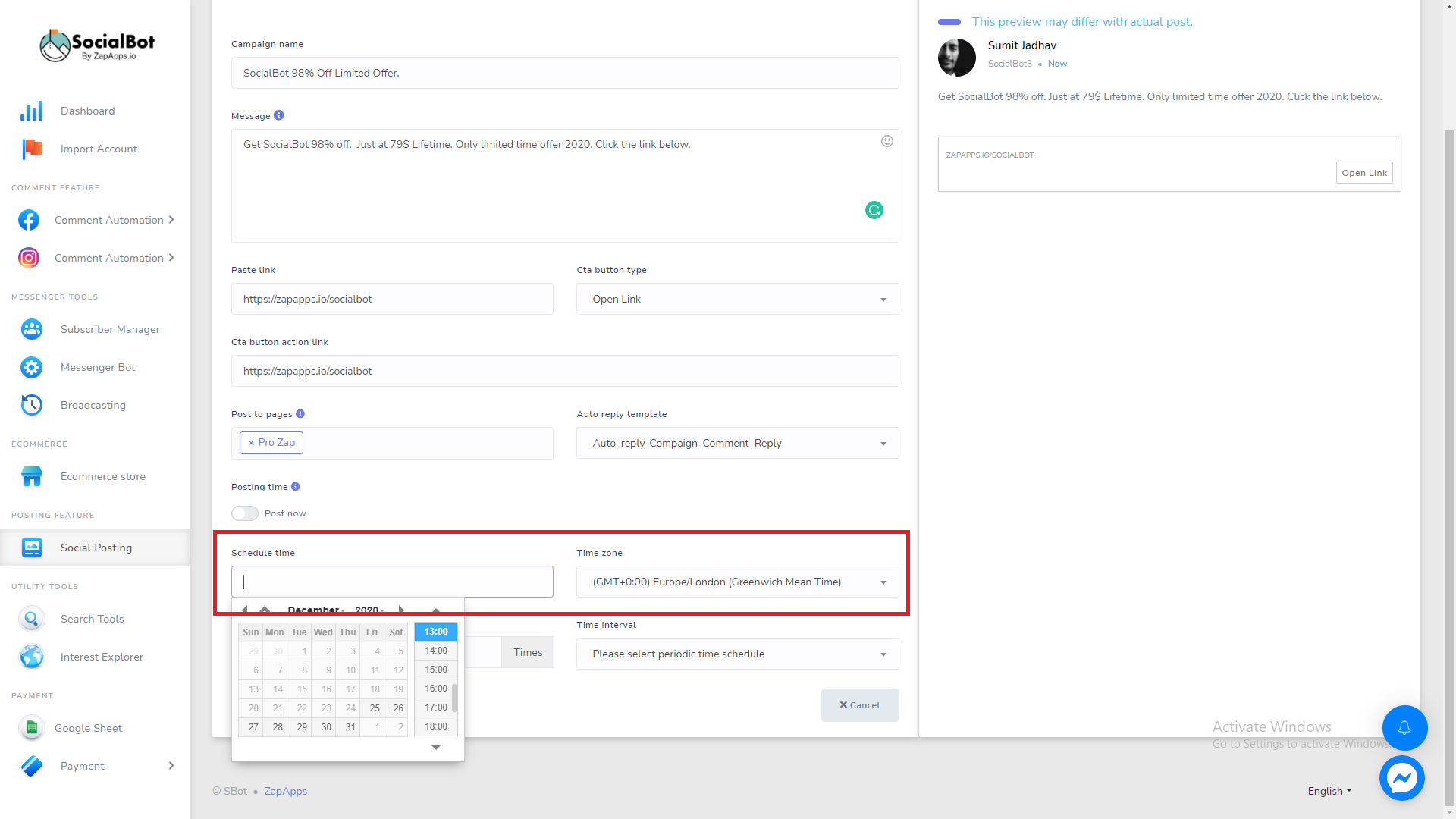 Step 10: If you want to post this again and again to your selected pages, you can select several times you want this reposted and interval for reposting.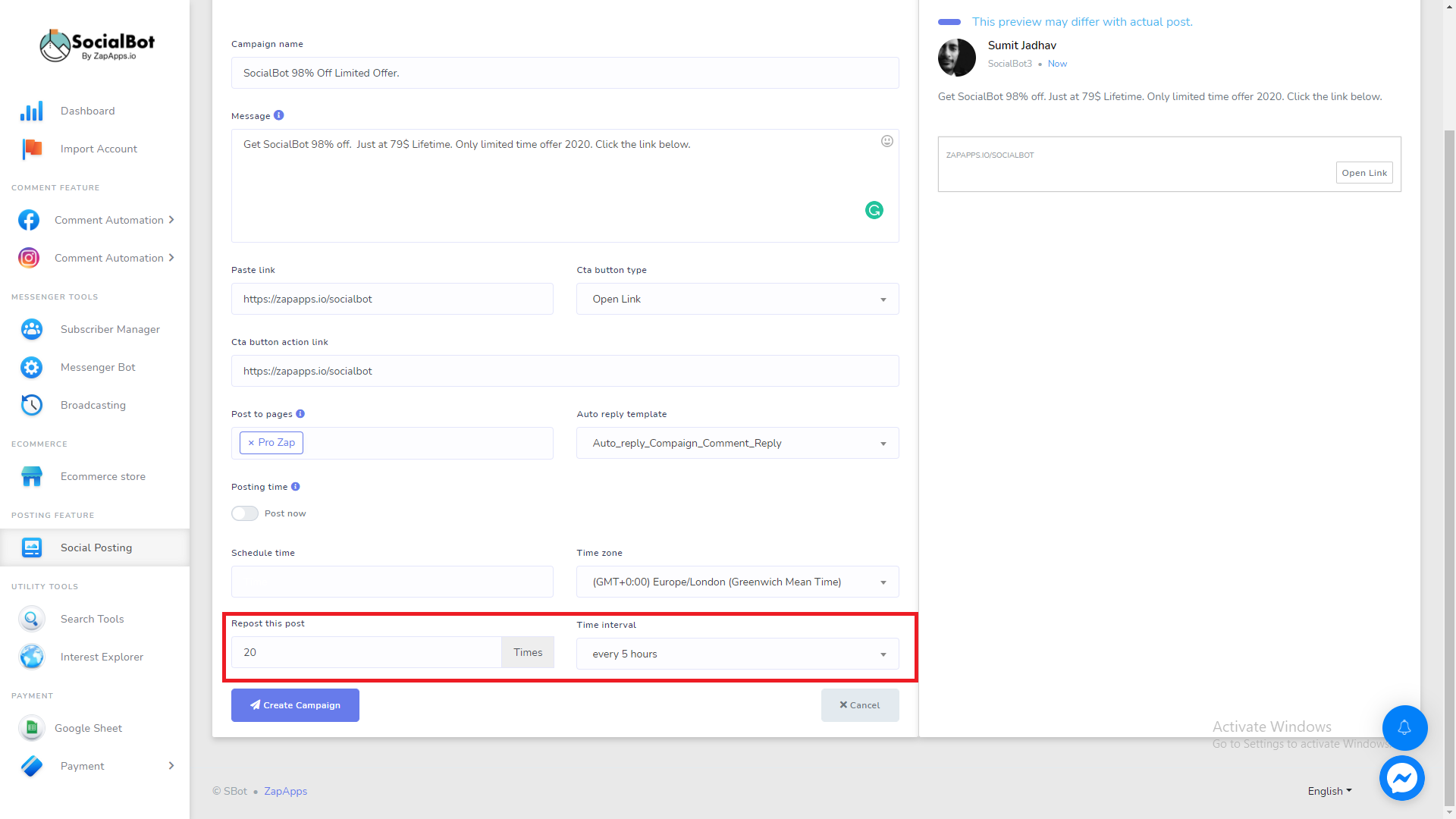 Step 11: Click on Create Campaign. You can see the reports and details in a list.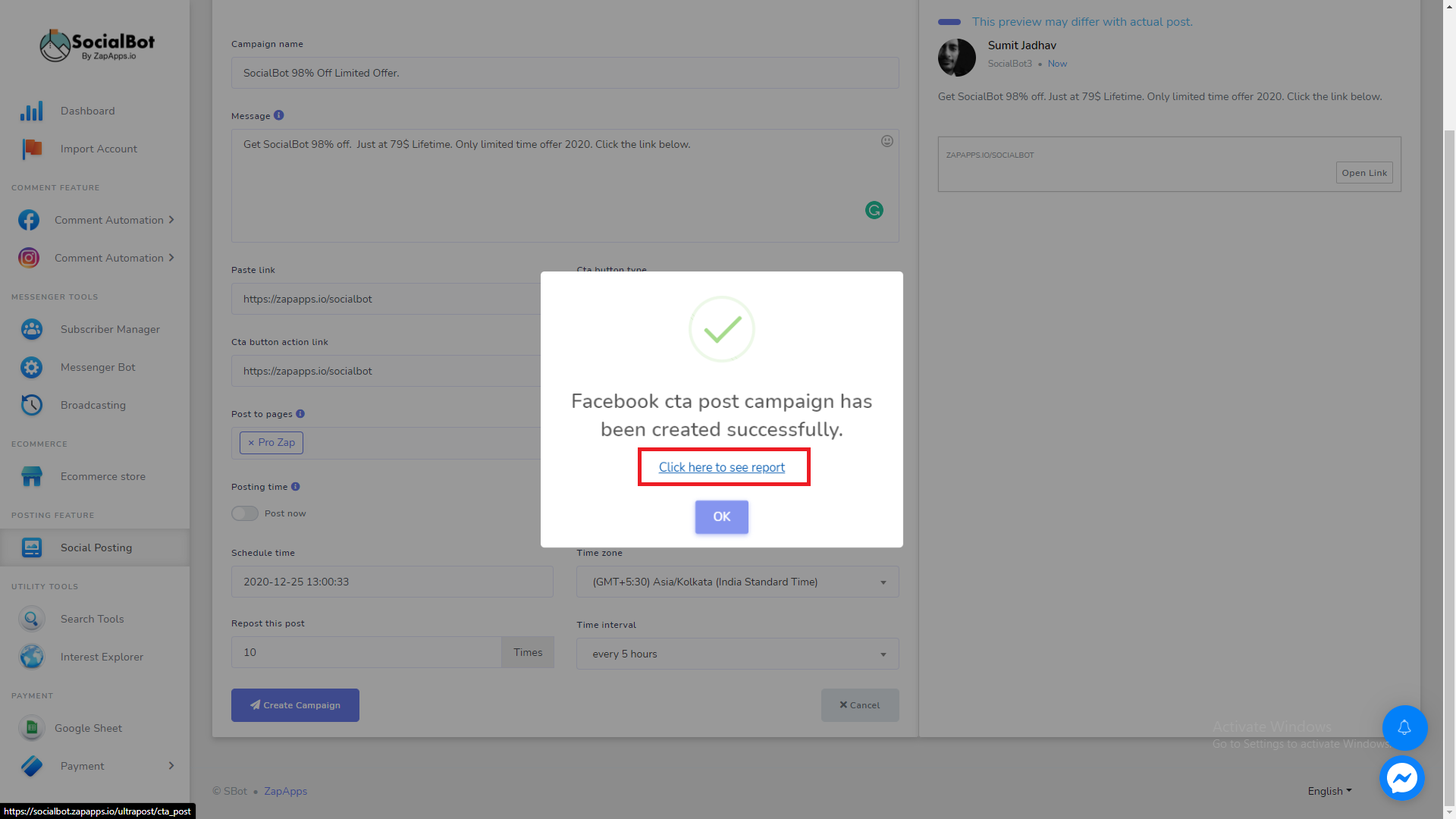 You can see your campaign in the list where you manage deletion View reports and general information and page link.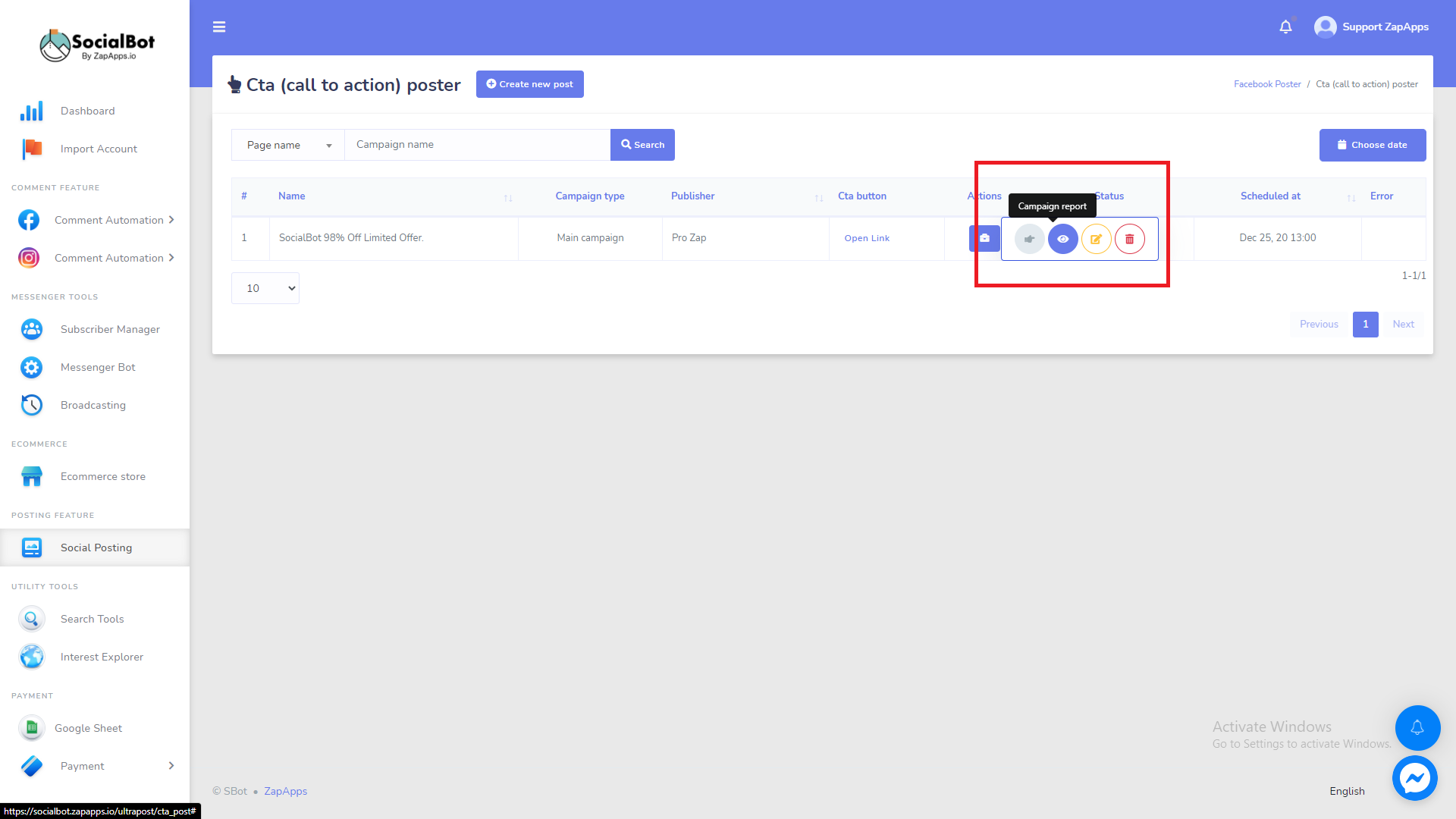 Reports will explain it is posted, in progress, or pending.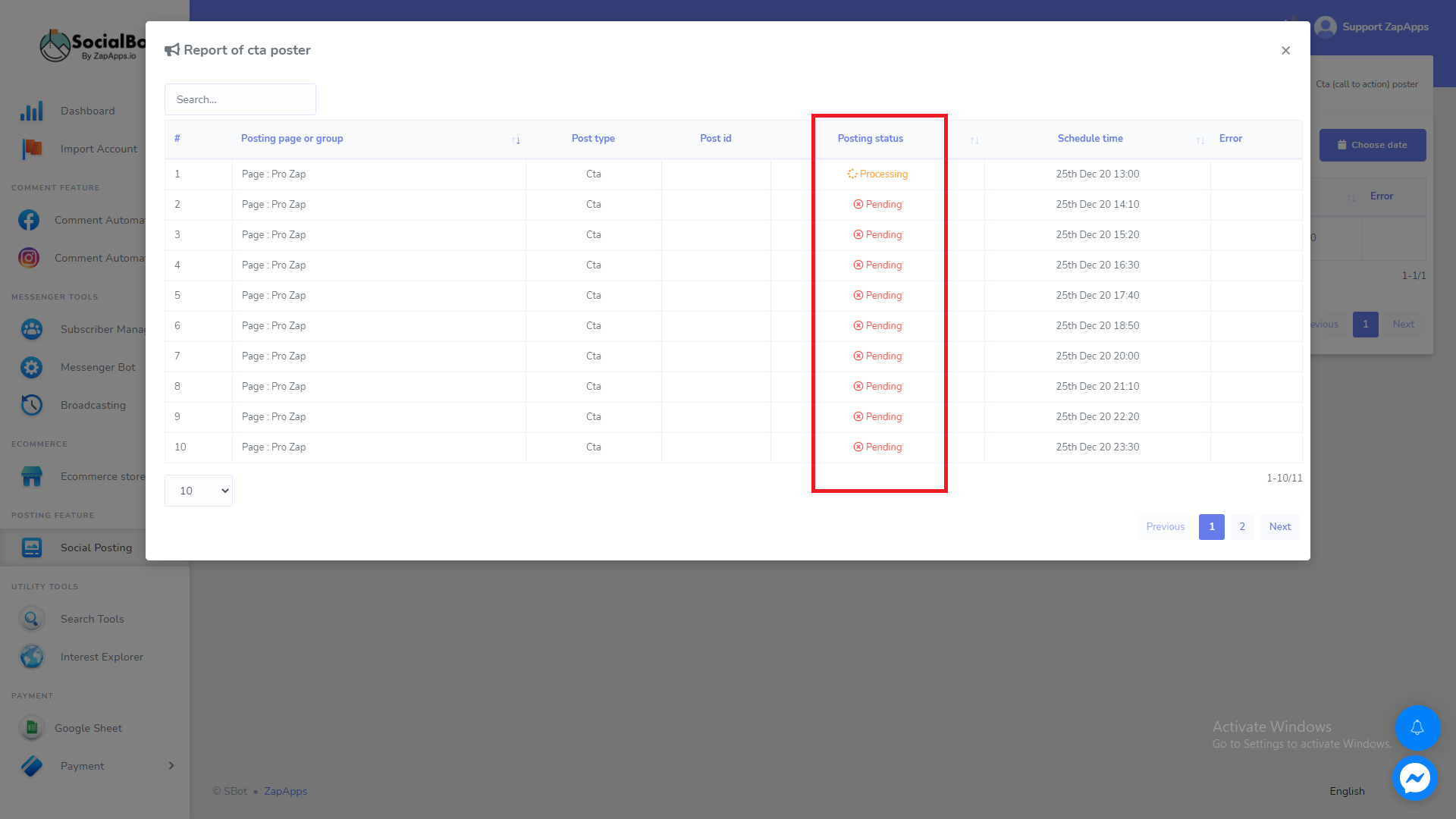 Result: