To Post on multiple pages is very lengthy work in this situation; SocialBot Facebook Poster will help you with a multimedia posting option.
Let's began with how to do it.
Step 1: Go to the left-hand menu, select the Social Poster option, then go to Multimedia Post click on the 'Campaign list' option.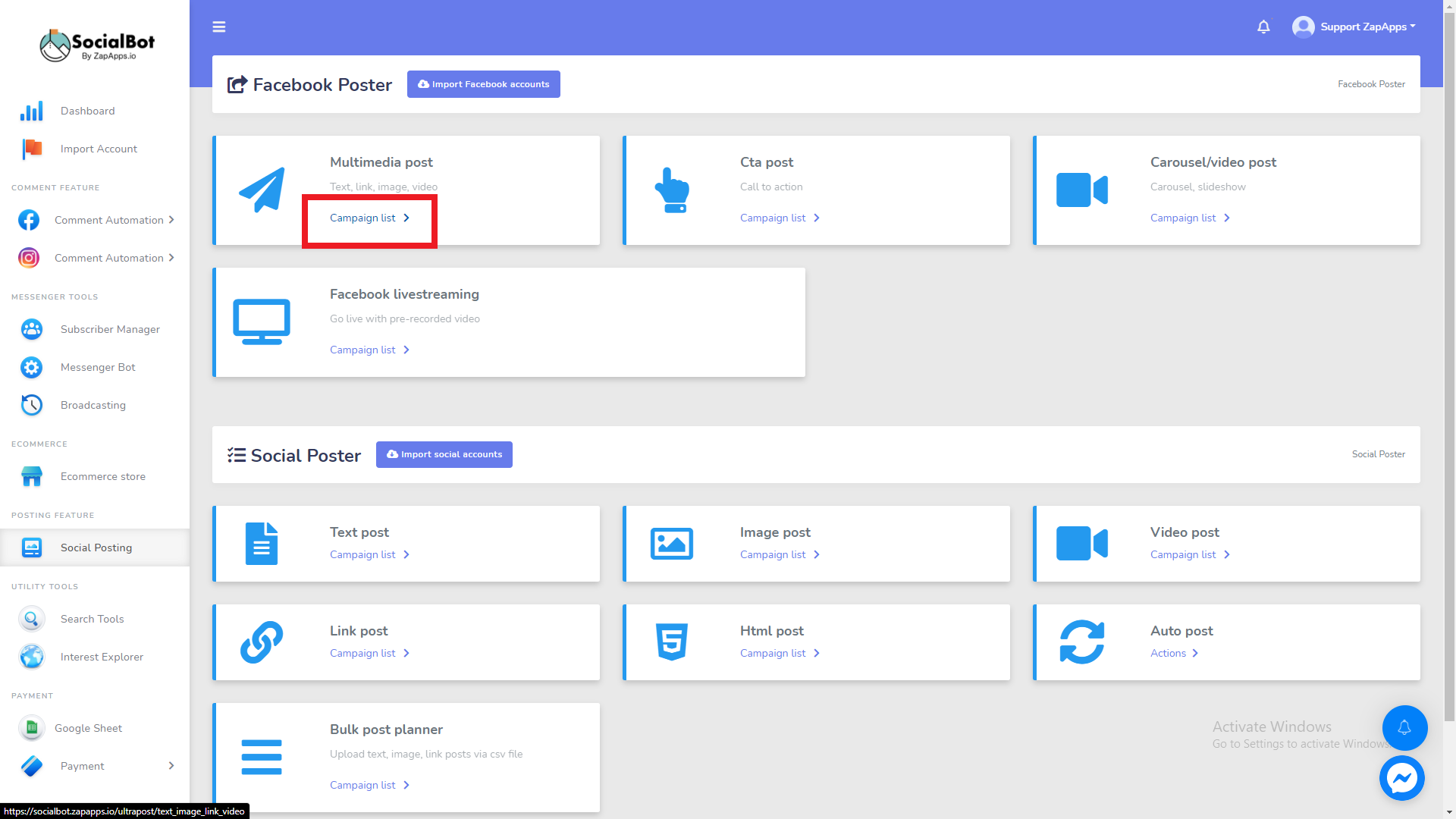 Step 2: Click on 'Create new Post'.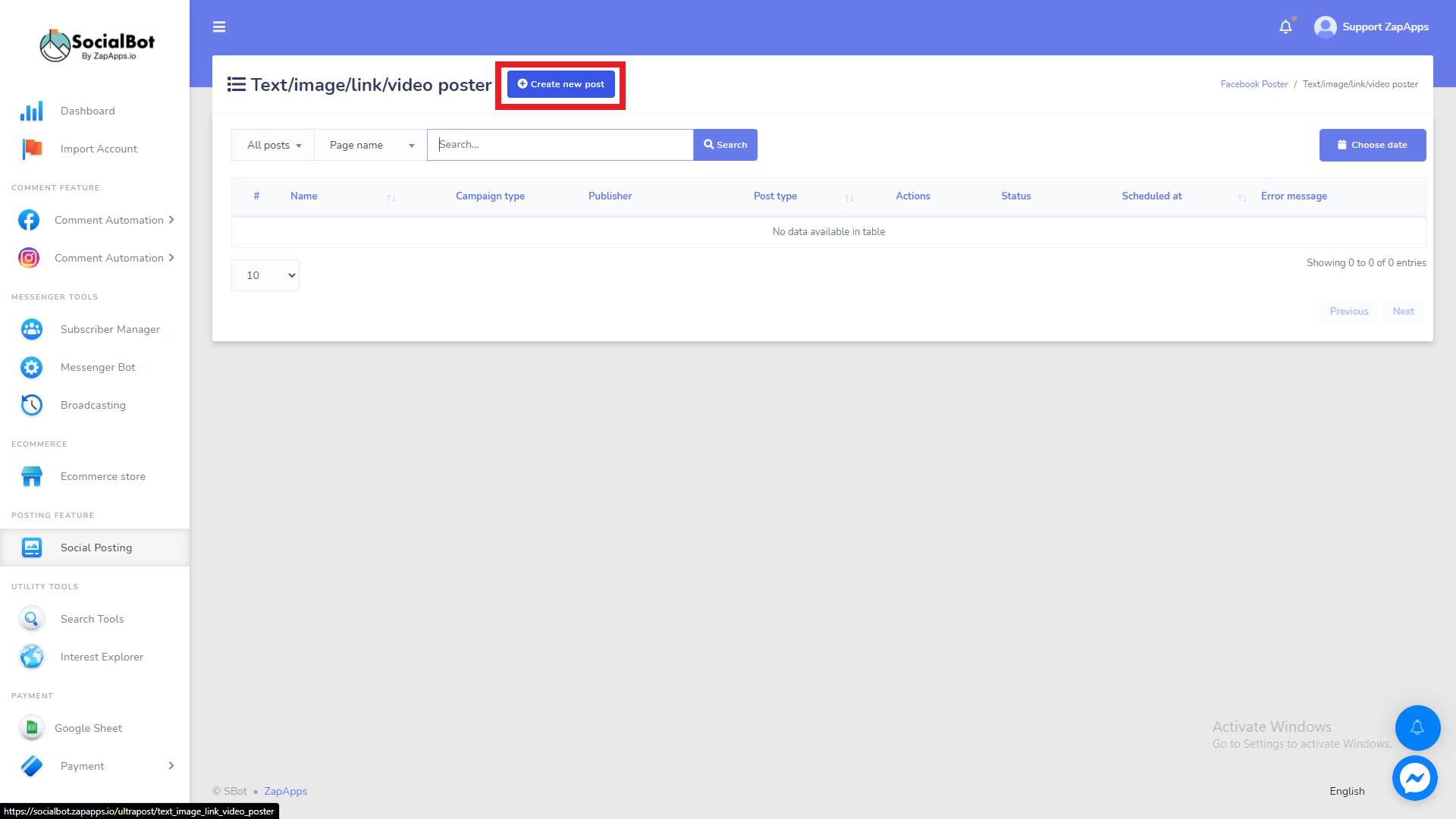 You can see multiple options where you can see text, link, image, and video options.
Let start with text
Step 3: Enter campaign Name and your message that will post on Facebook.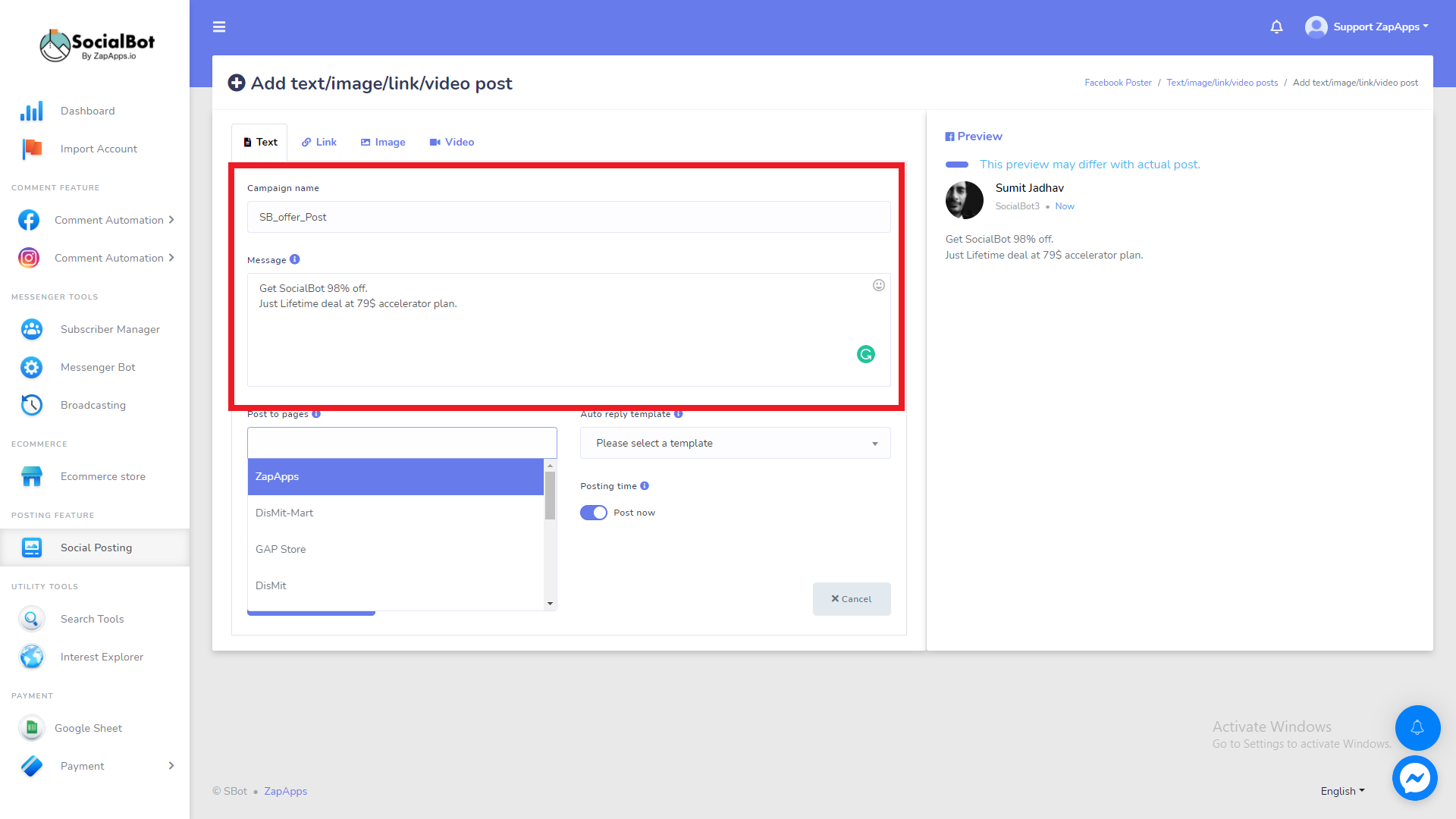 Step 4: Select the Pages where you want to post.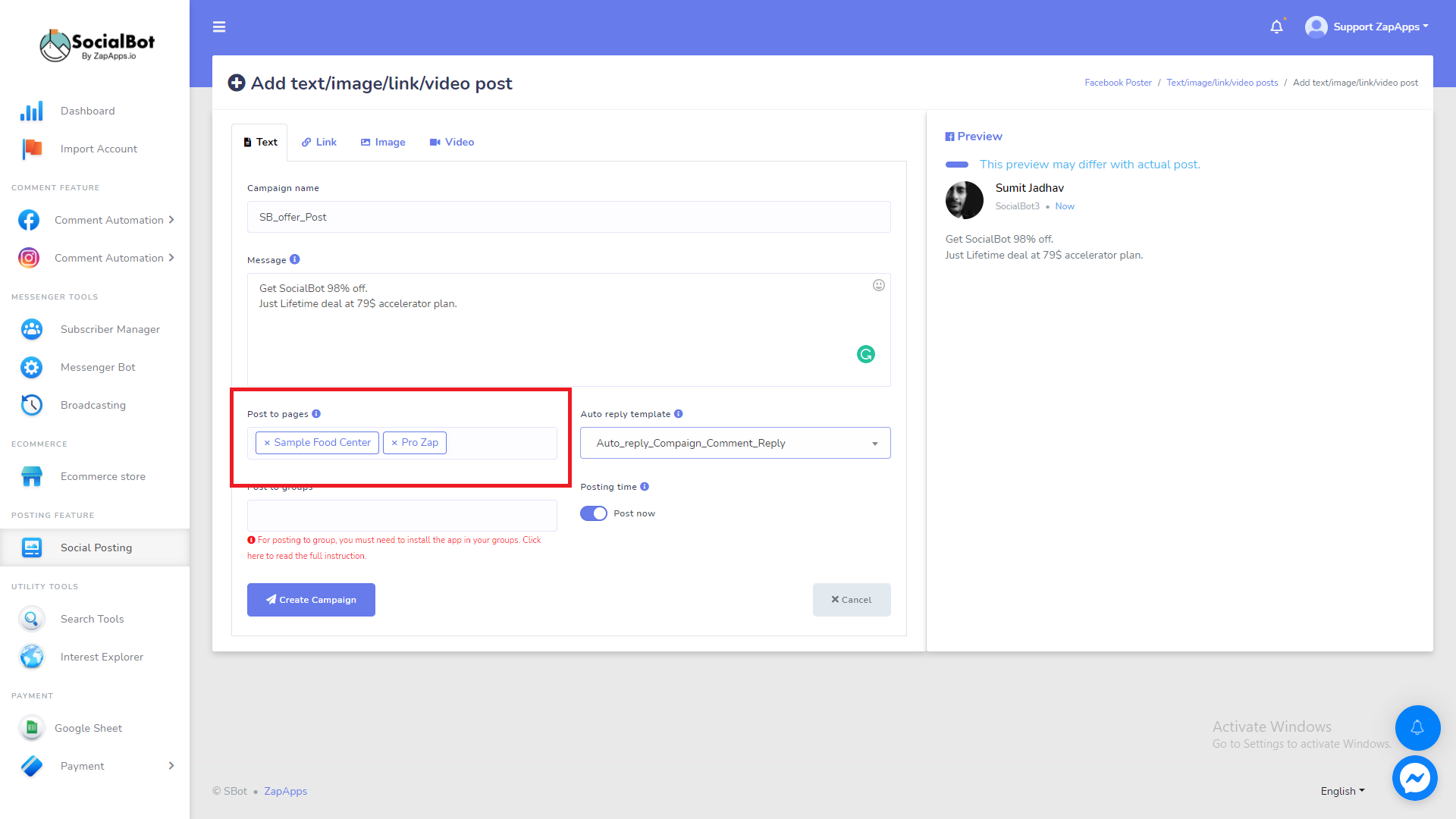 Step 5: If you want to post on groups, select that you must install the app into groups for this.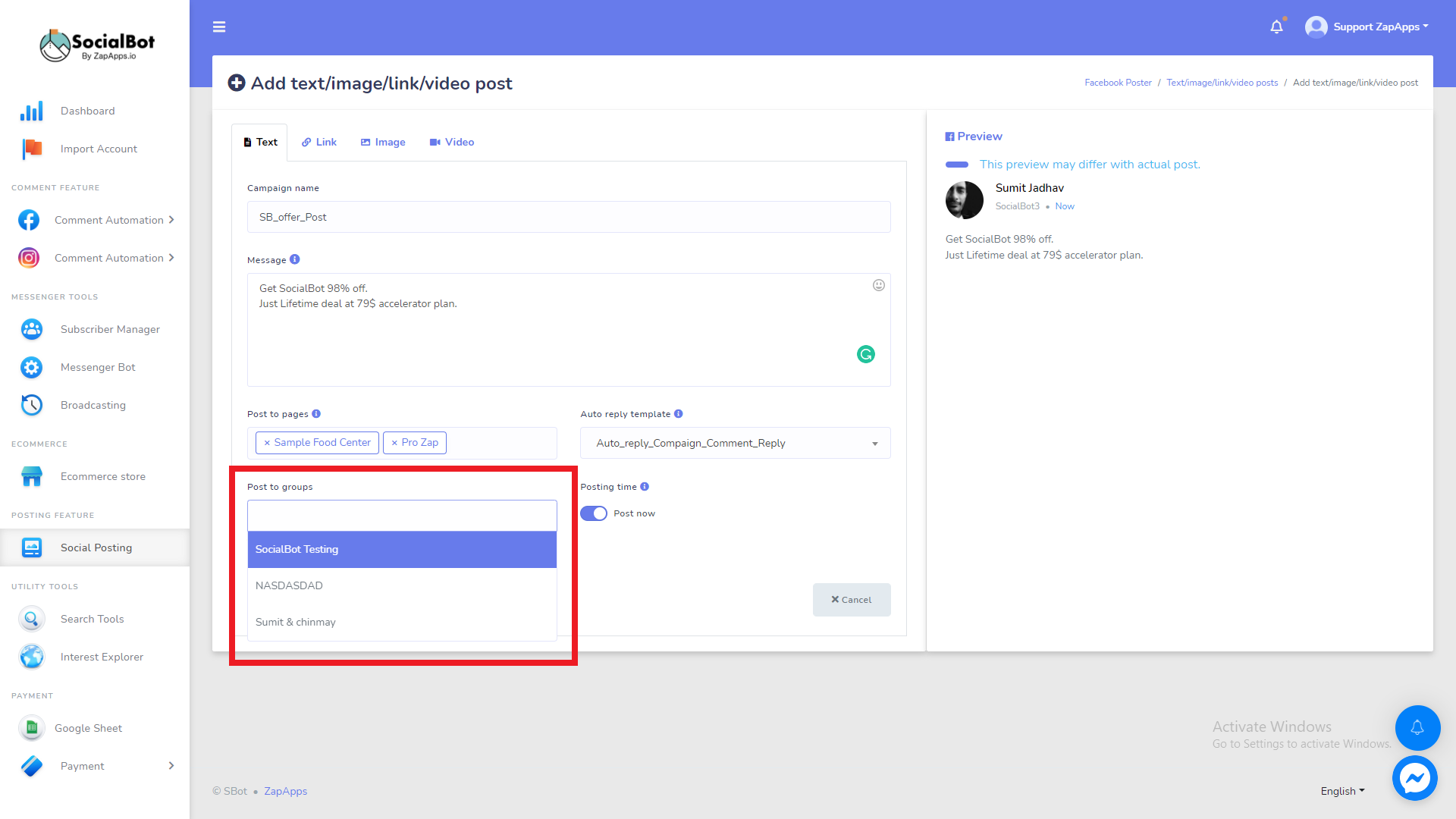 Step 6: If you want to post an auto-reply to each comment, select your reply.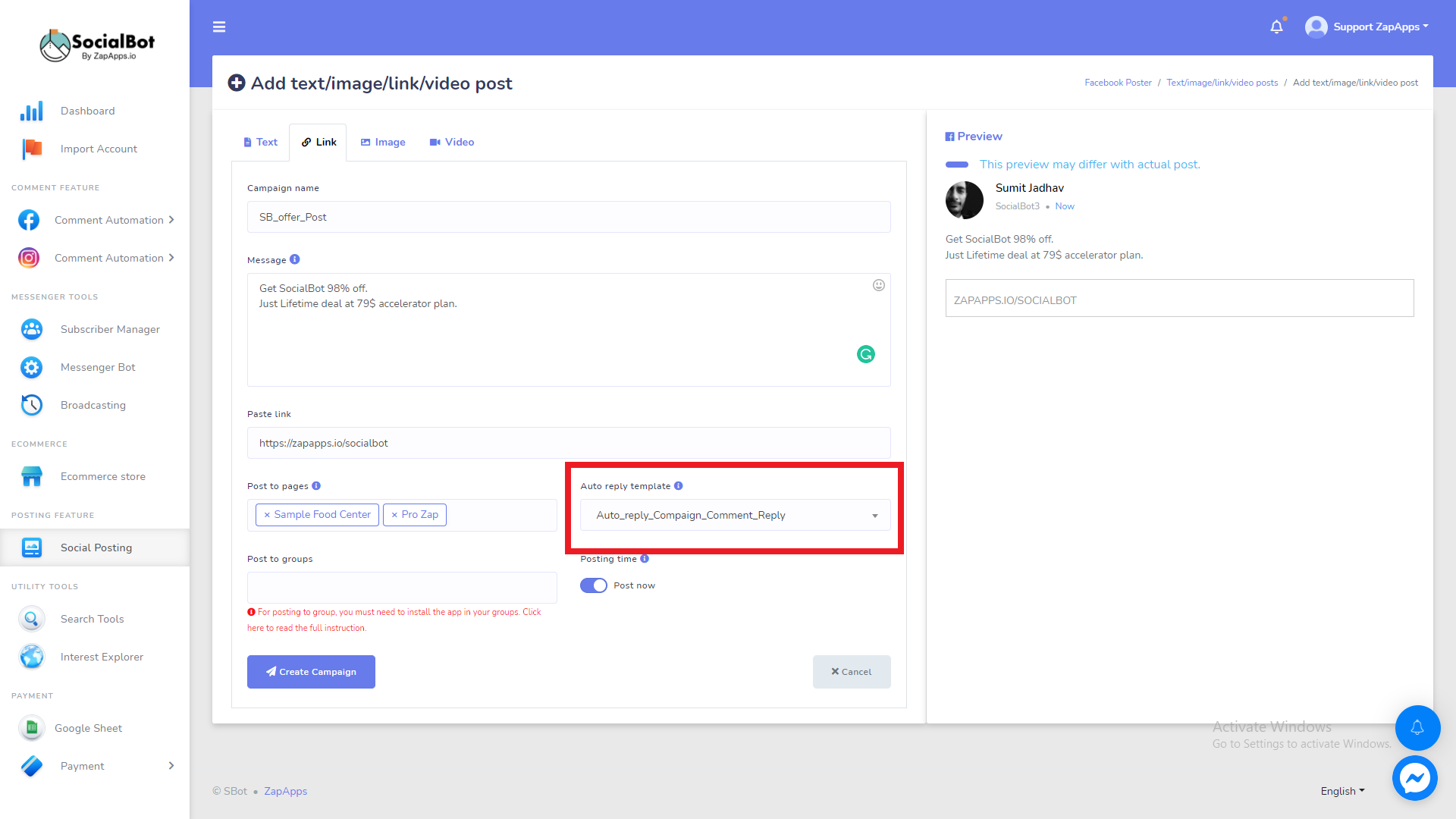 Step 7: You can post immediately, or you can schedule the Post and want to re-post it.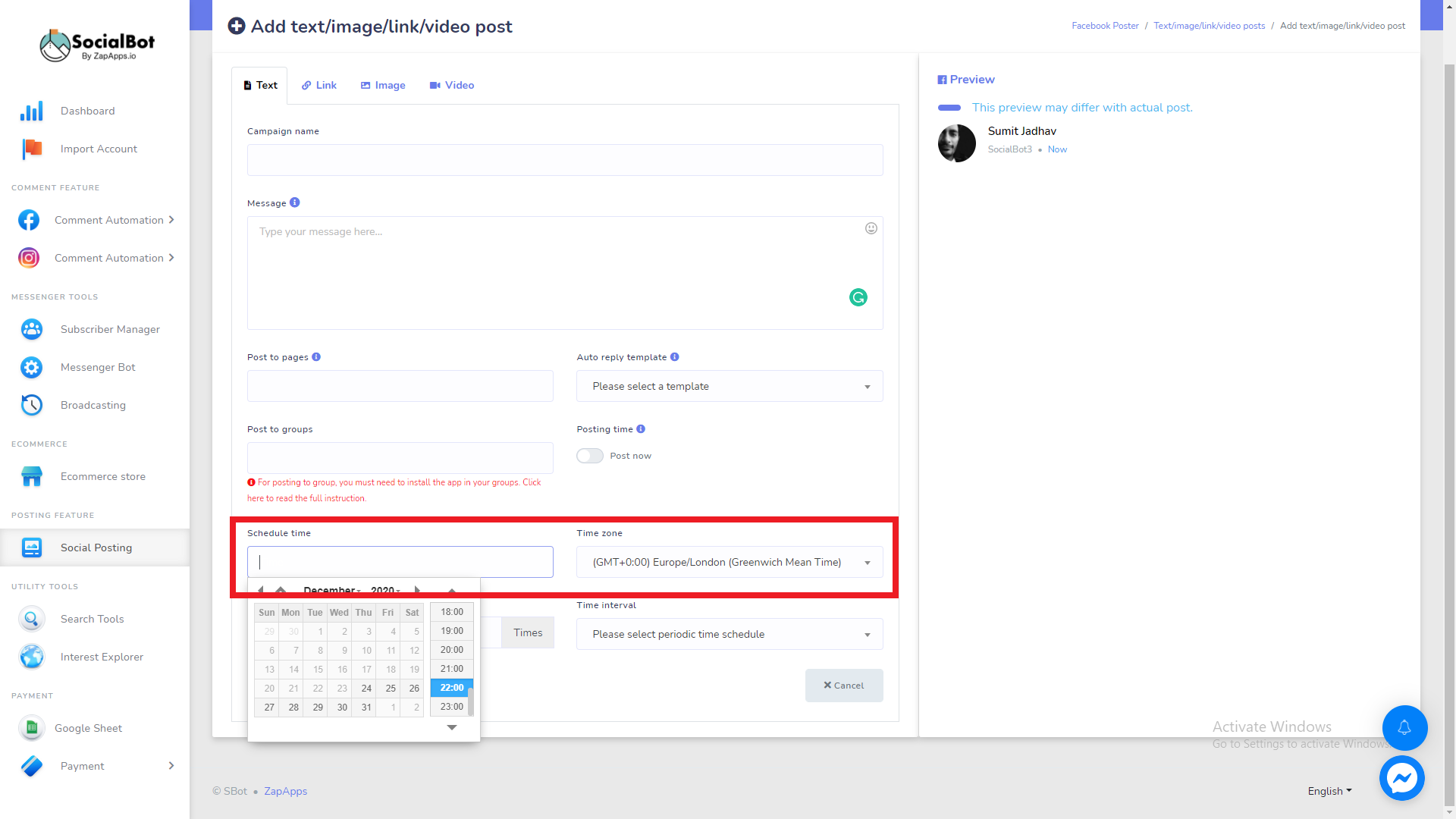 Step 8: Enter the number of times for re-post and time interval for the re-post.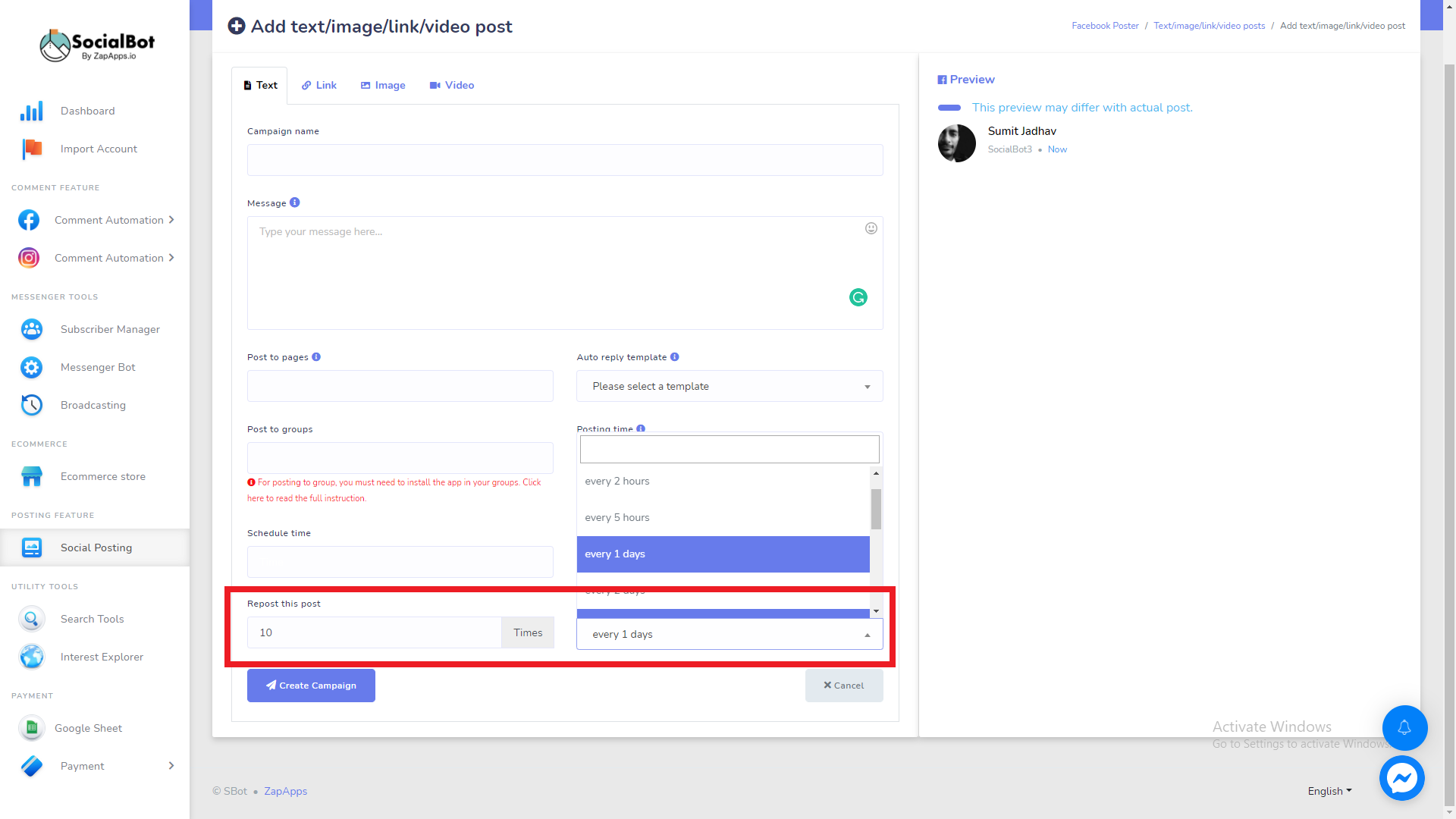 Once done, click on 'Create a campaign'. A done Post will be sent to Facebook as per your requirement.
Post with link:
You must enter your link with 'HTTPS'.
Post with image:
Enter your image URL, or you can upload it.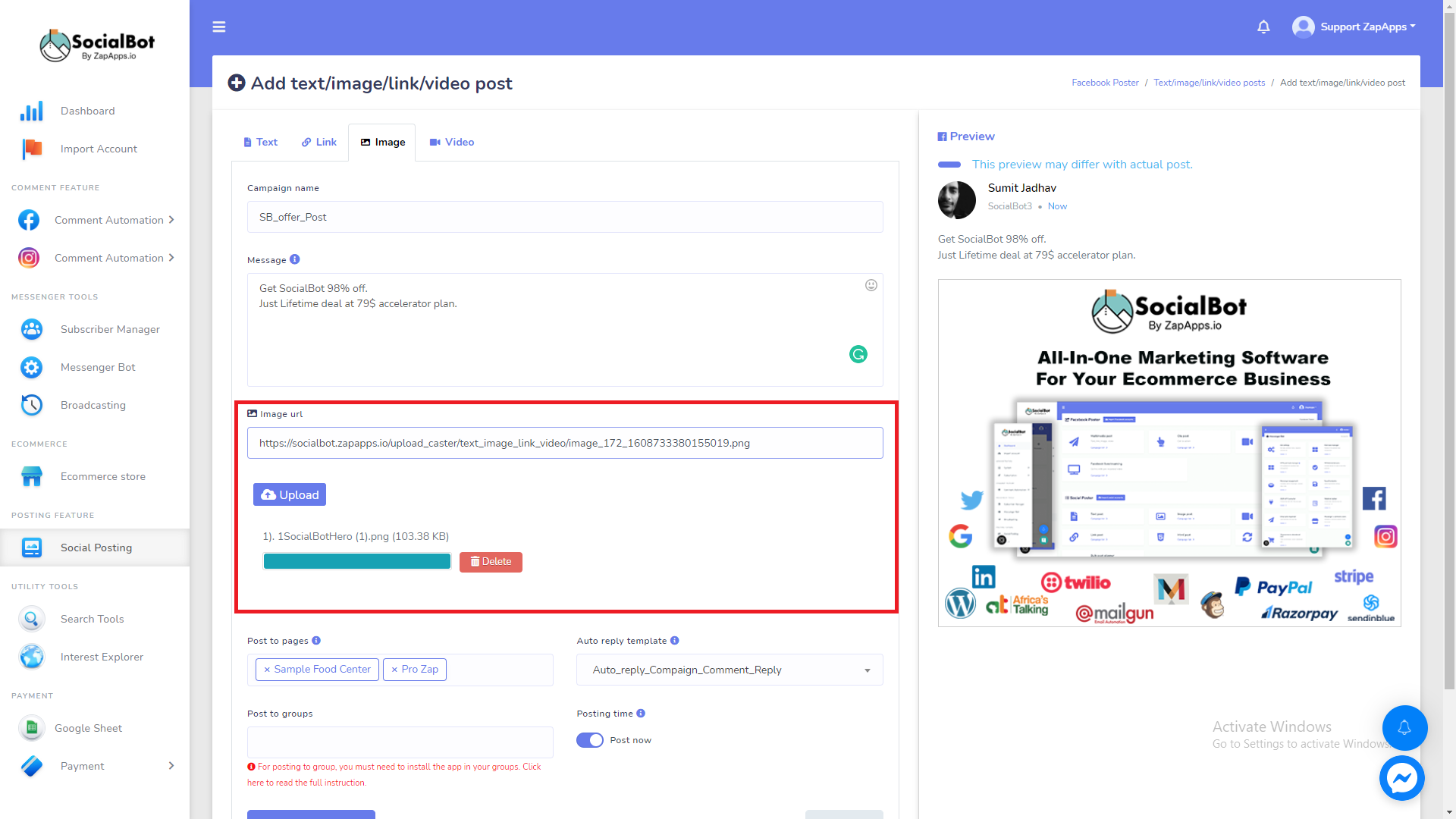 Post With Video:
You can upload video and thumbnail, or you can provide a URL for Posting.