This article will guide you on how to add Email API in SocialBot and how to run email campaigns in SocialBot.
You can watch the video or read the article:-
Let get started with your API Integration:
Step 1: On the left-hand menu, feature name as 'Broadcasting' click on it a new page will open.
Step 2: Click on the 'Action button' of Email API. You can have multiple Email integrations; you can enter your user name and API keys. let take the example of SendGrid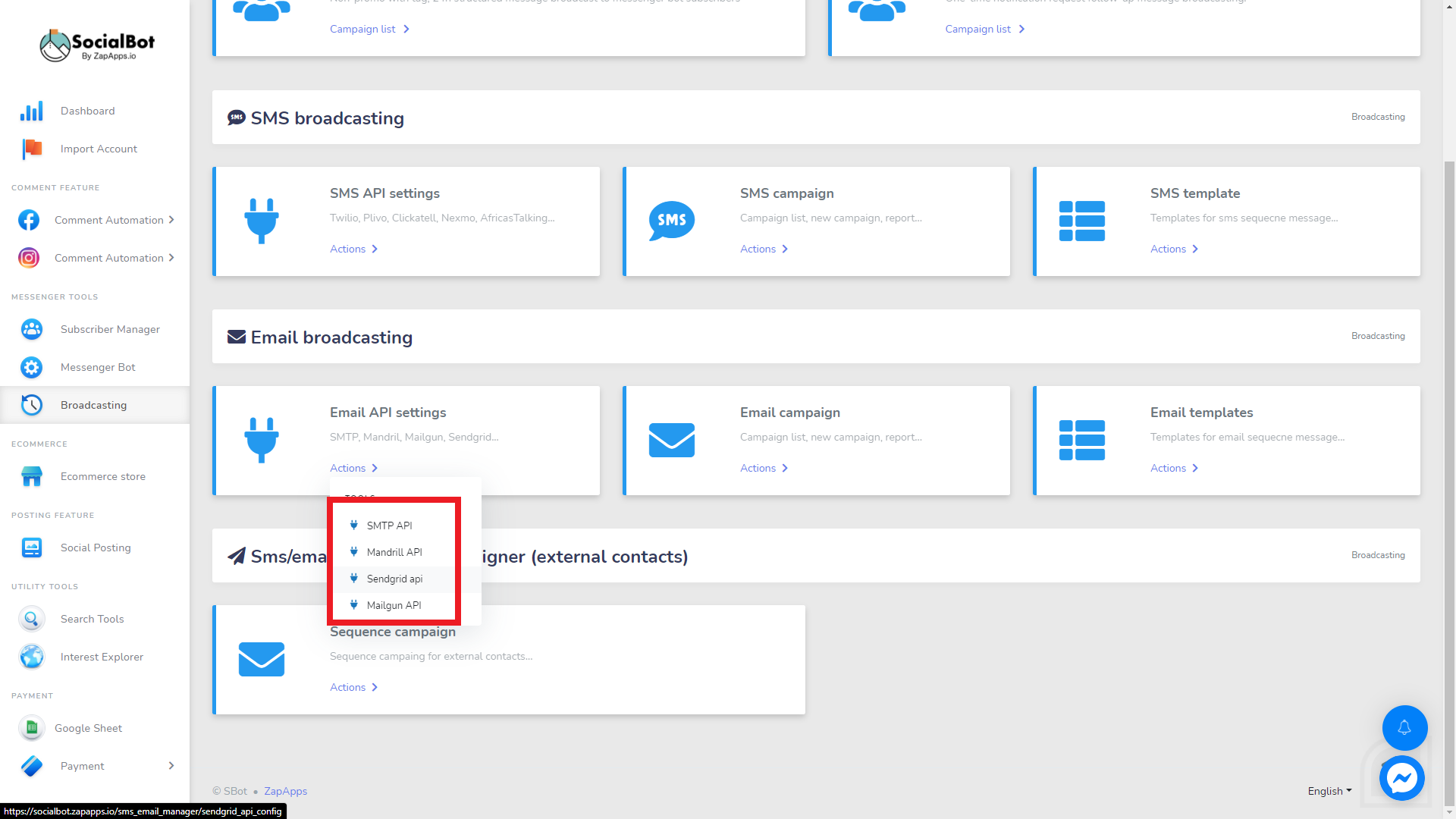 Step 3: Enter user name password and click on status as active, then click on the 'Save' button.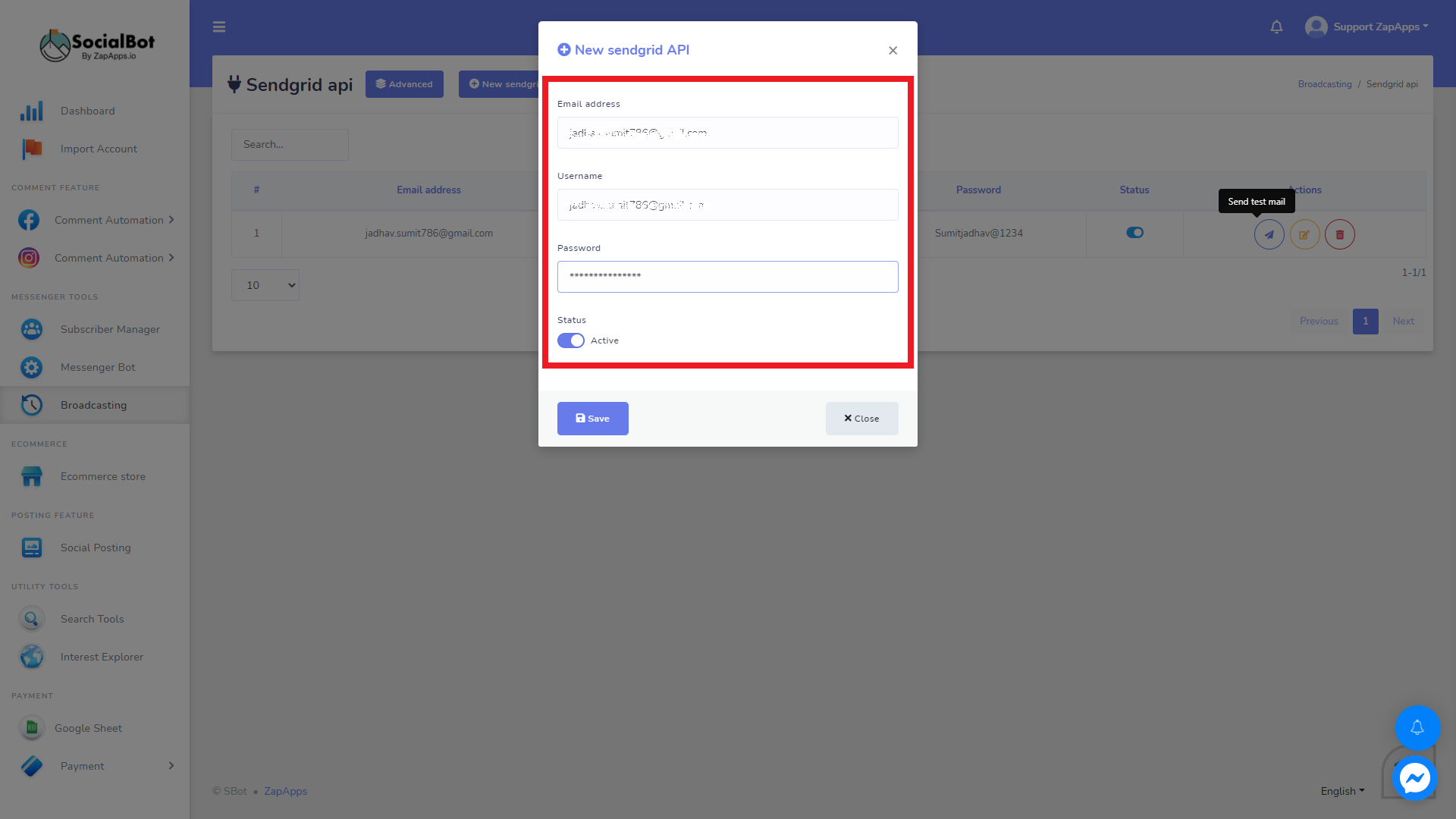 Done. Your Email API is added, you test it using send test email option available in the action section.

Let's get started with the core part of this help article on how to set an email campaign.
Step 1: Click on the 'Action' button of the email campaign feature.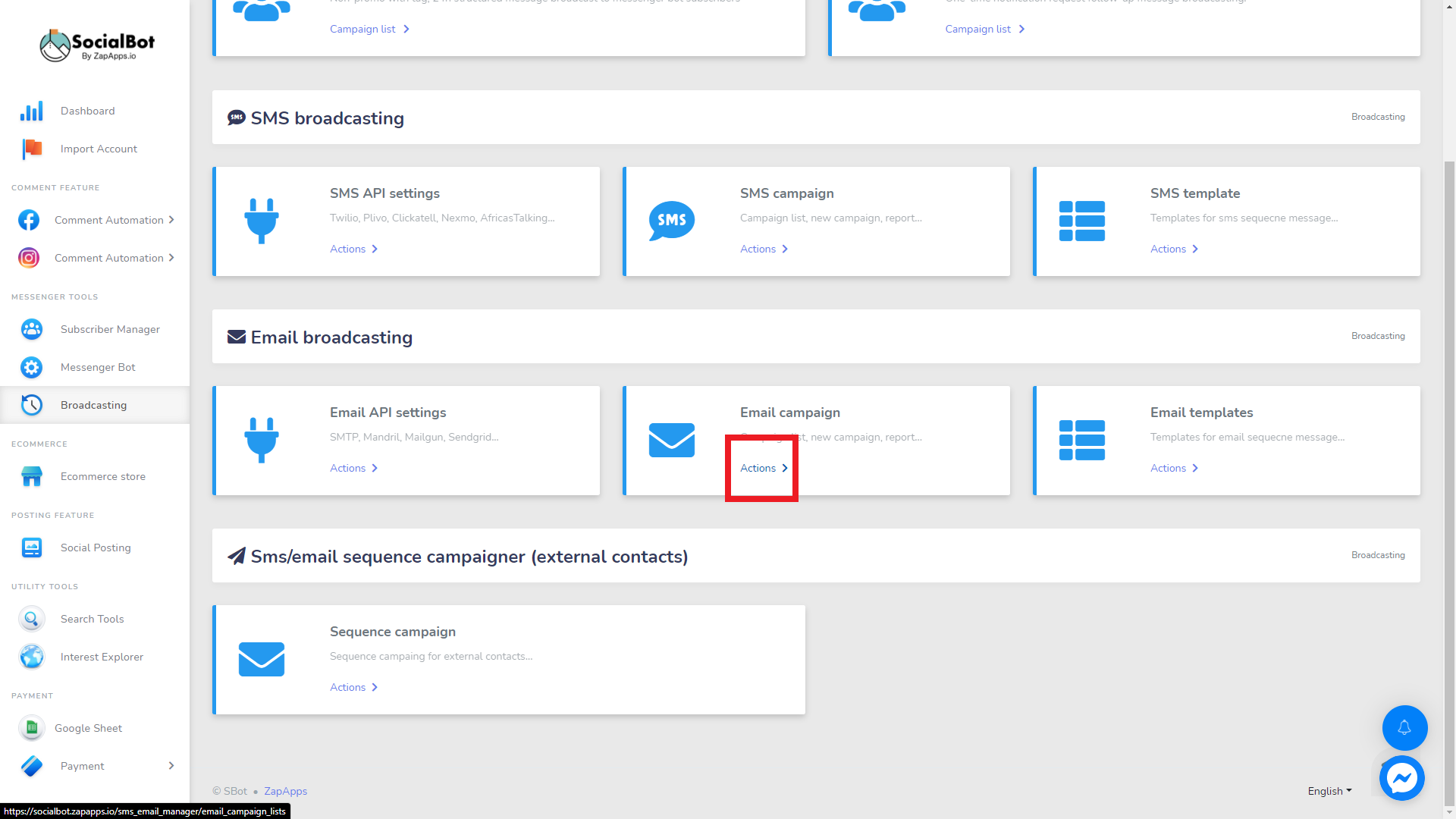 Step 2: To add campaign, click on the 'New email campaign' button. ( Limited feature, please check your limits while creating this )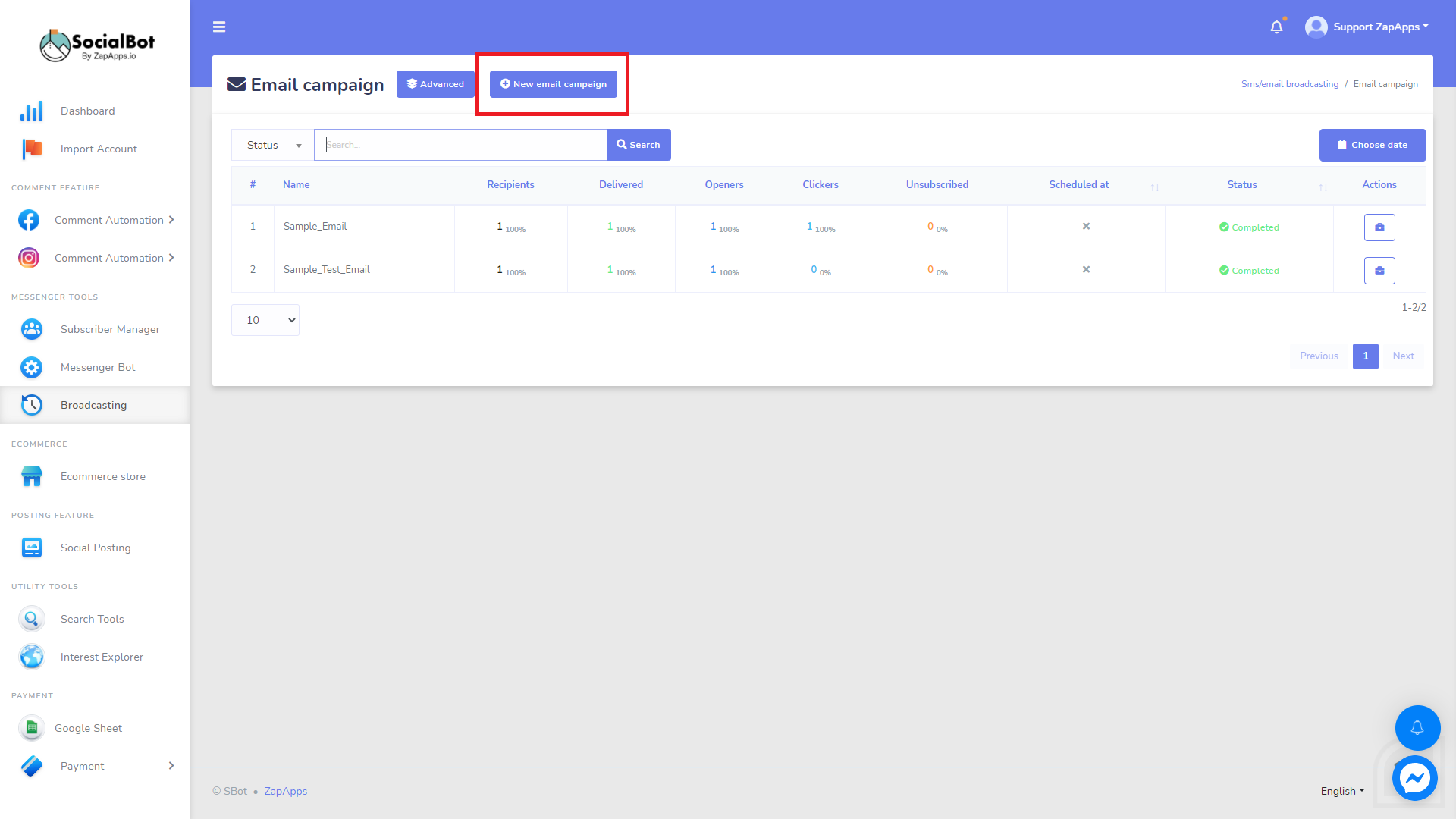 Step 3: Add campaign name and Email subject.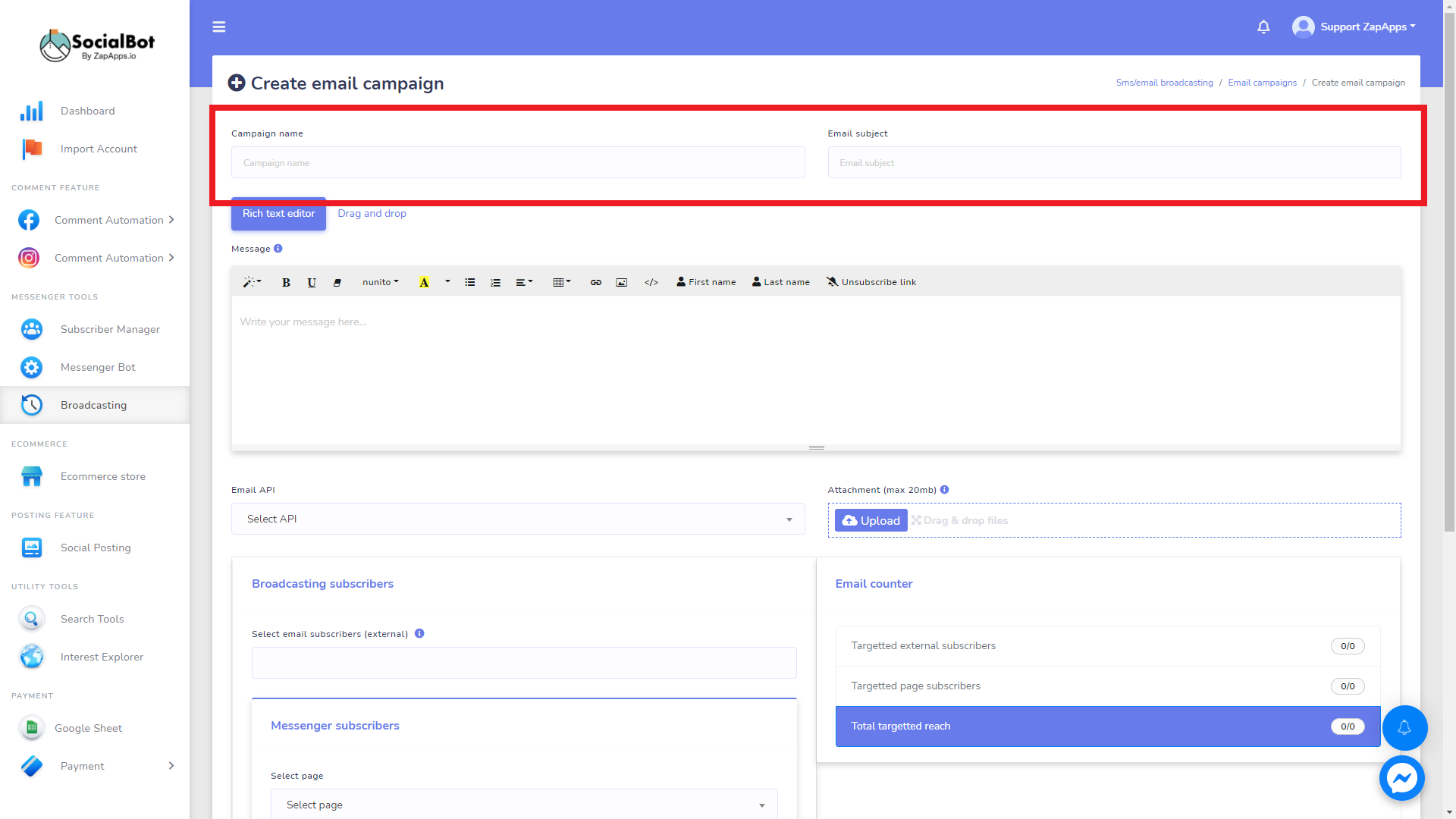 Step 4: To create an email body, you can use a rich text editor or drag and drop option for simplicity.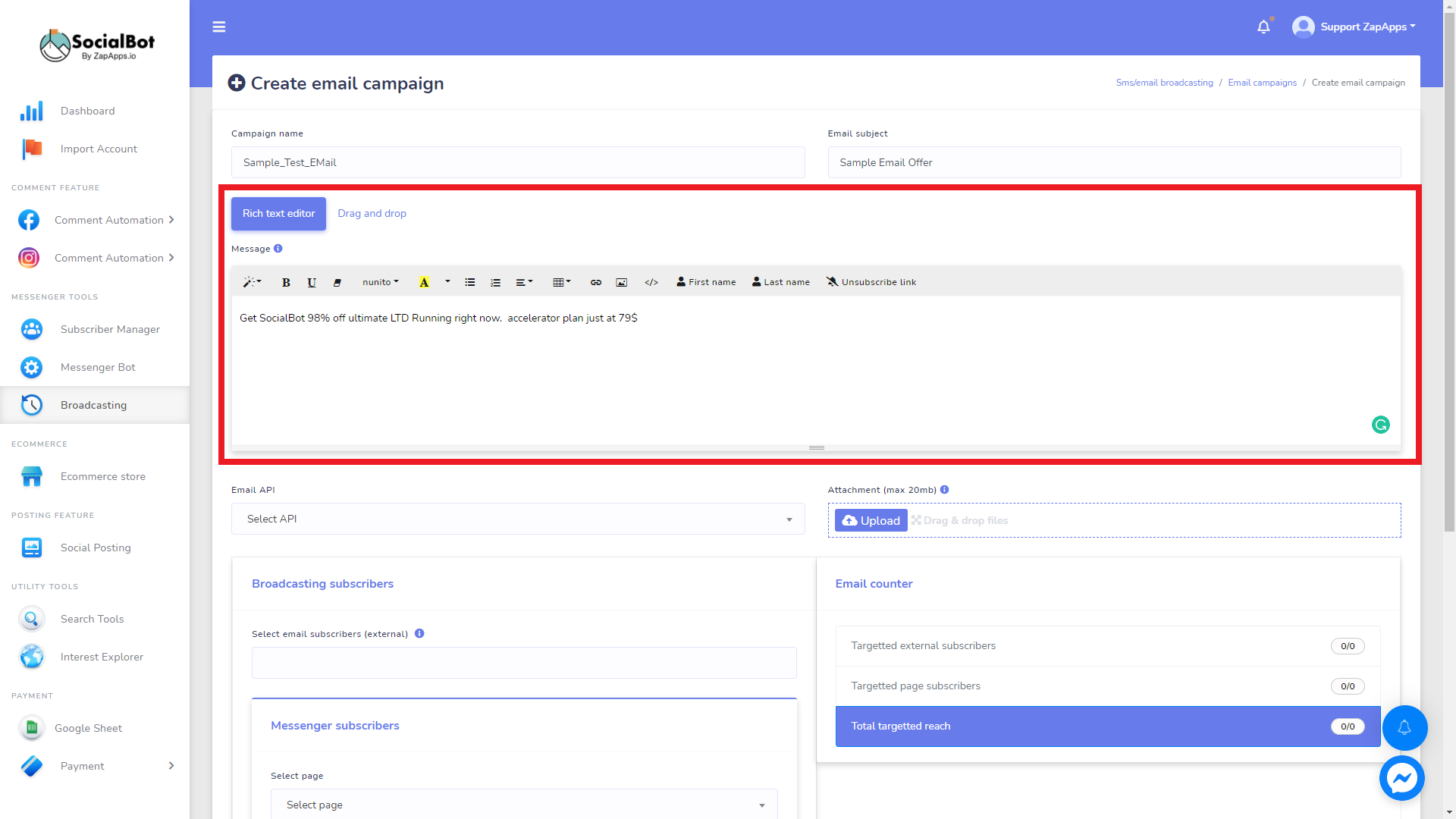 Following is the drag-drop option.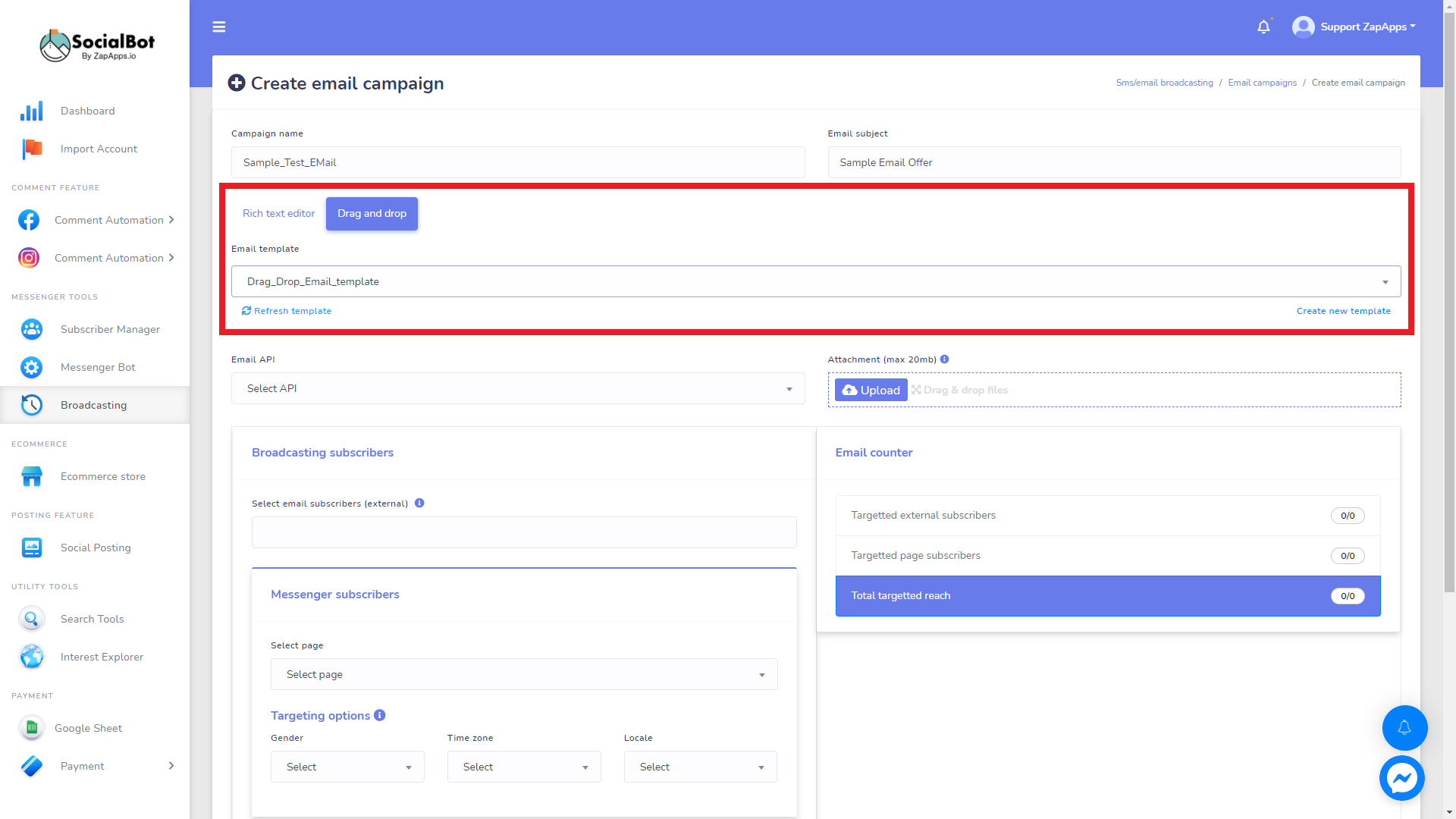 Step 5: Select your email API, and if you want to send attachments, you can upload them.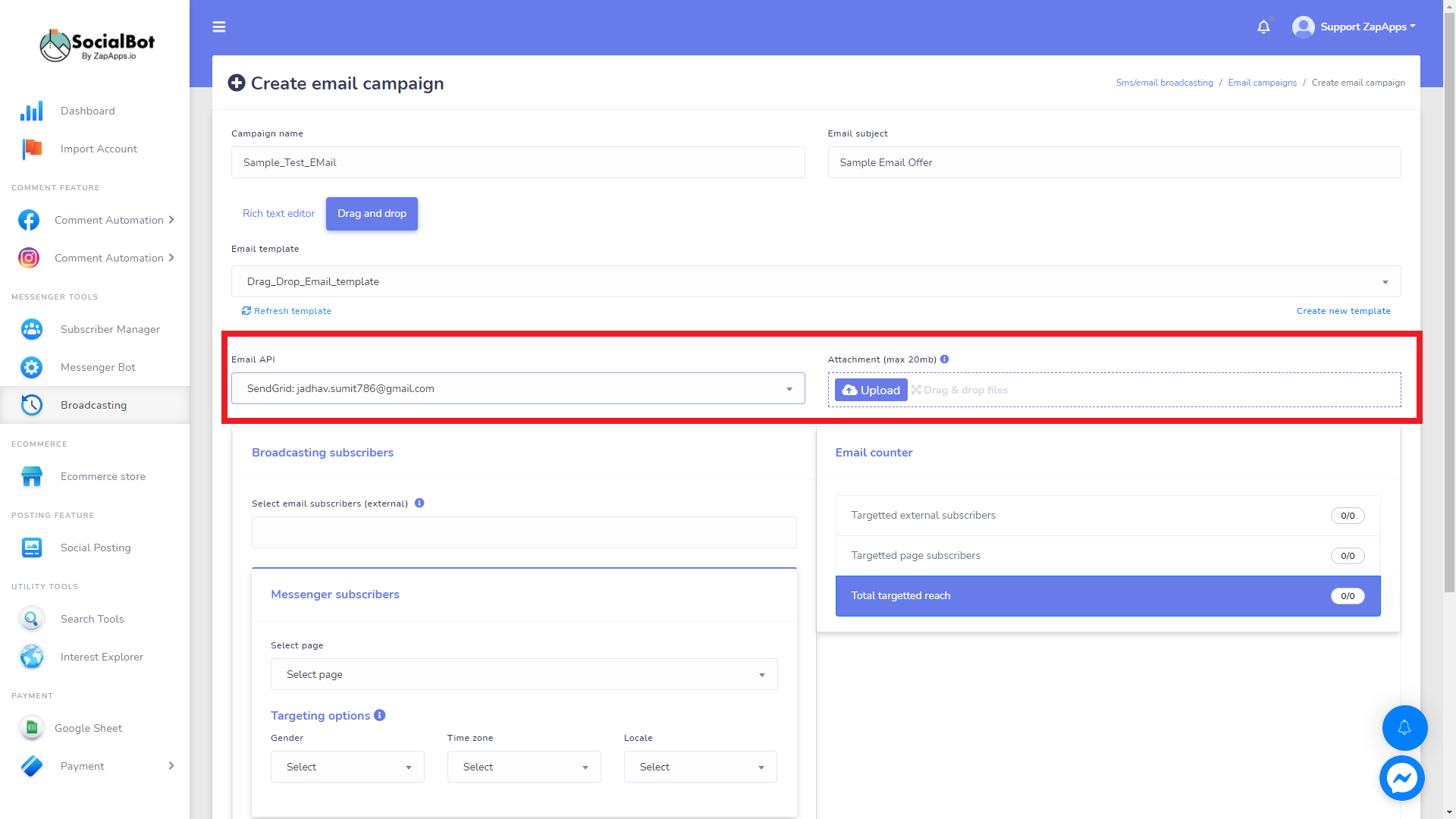 Step 6: Select your email list from contact (external), or you can send an email to page subscribers. you can filter them using gender time zones and location. ( Email Counter will sum up your total number of email send count )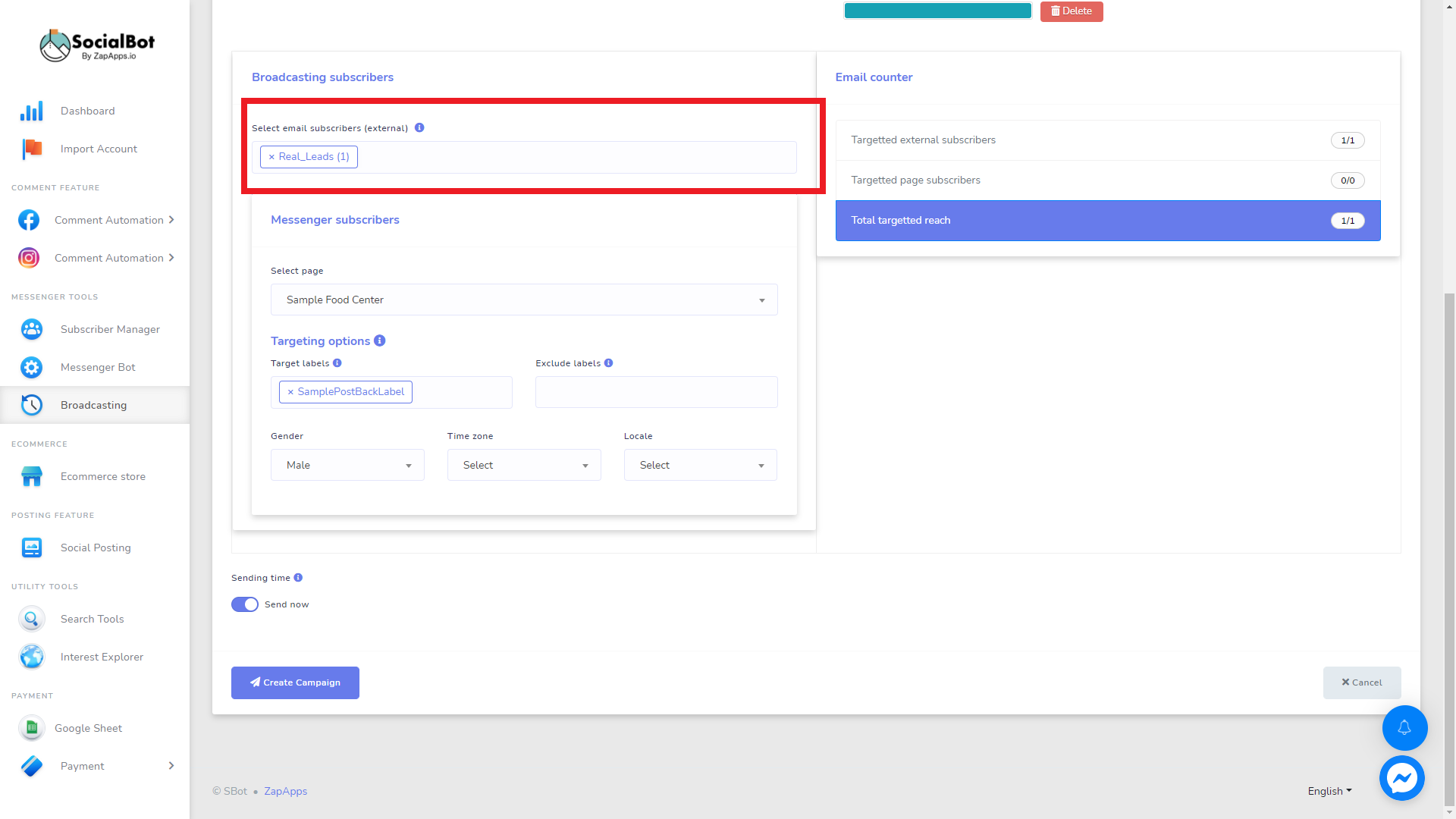 Step 7: You can send it now, or you can schedule them using time and date.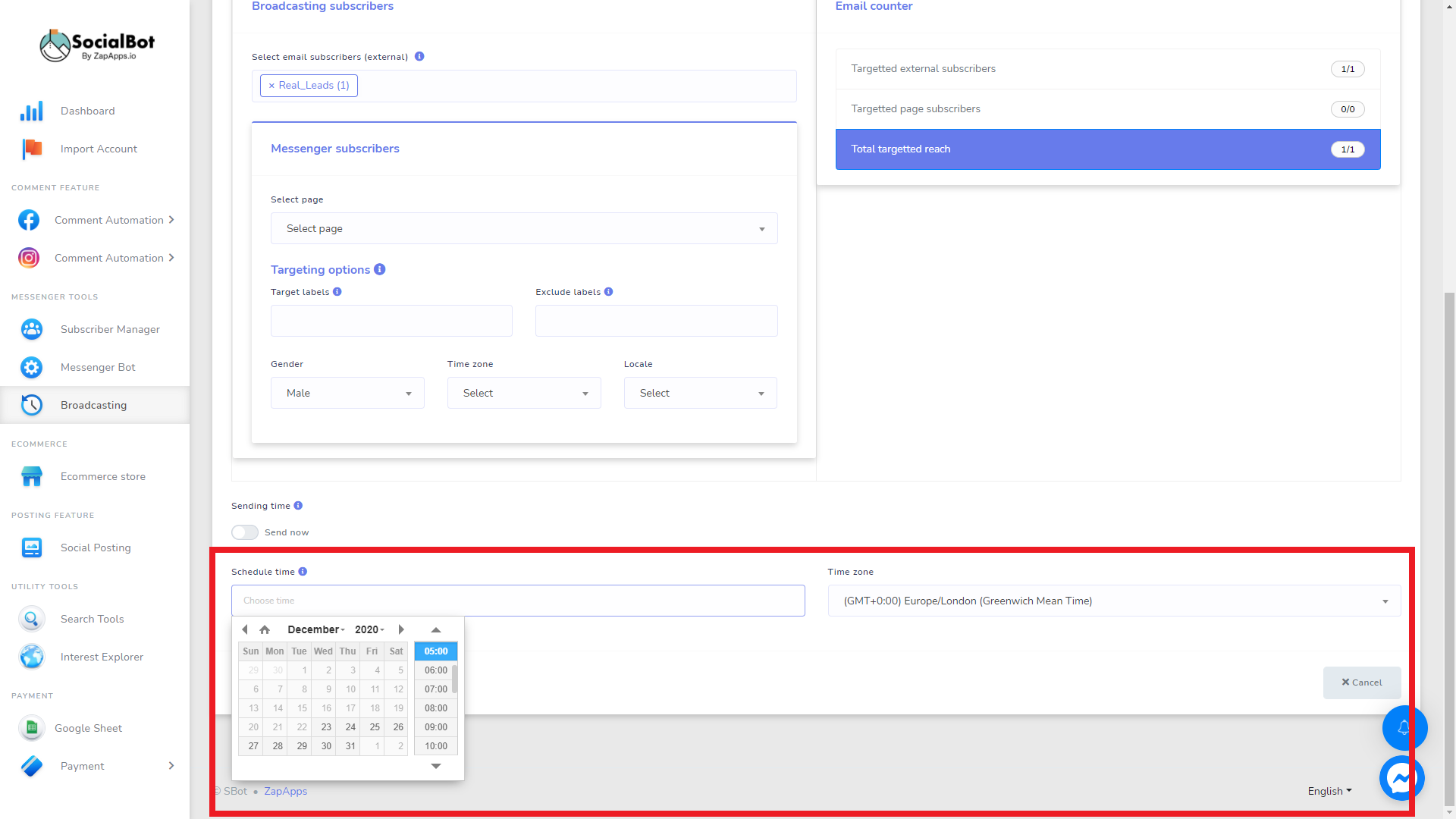 Step 8: Click on create a campaign. Done your campaign is ready, and you can check email status using reports.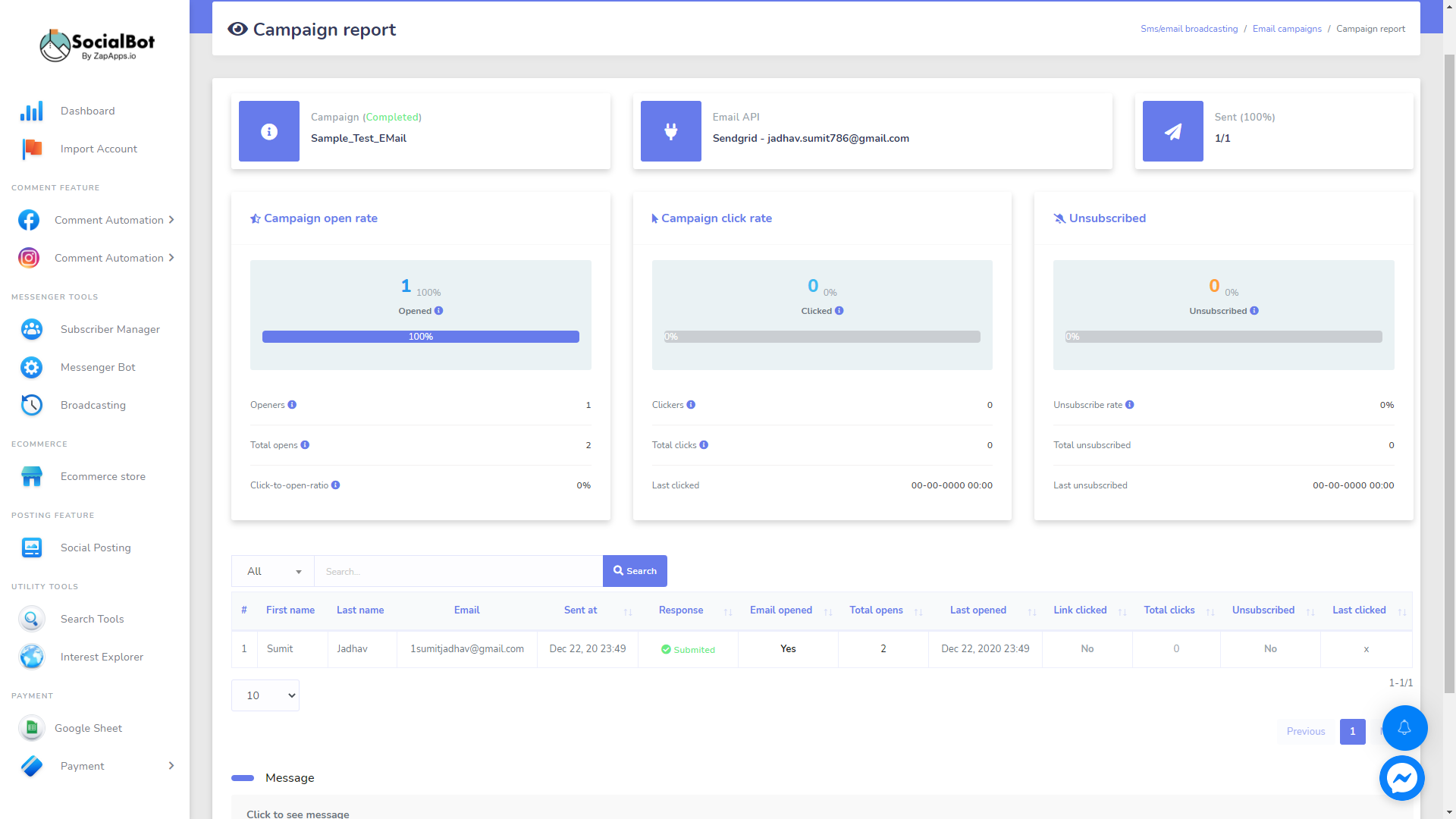 Following is a sample send an email. You can create more creative emails.