Using the search tool feature, you can compare two websites and get necessary details like the number of shares, updates, etc. We also shared hashtag search features for understanding which post has more likes and comments to make your decision better next post.
Let's begin with a website comparison.
How to reach?
Step 1: Go to the lift hand menu select the search tool option.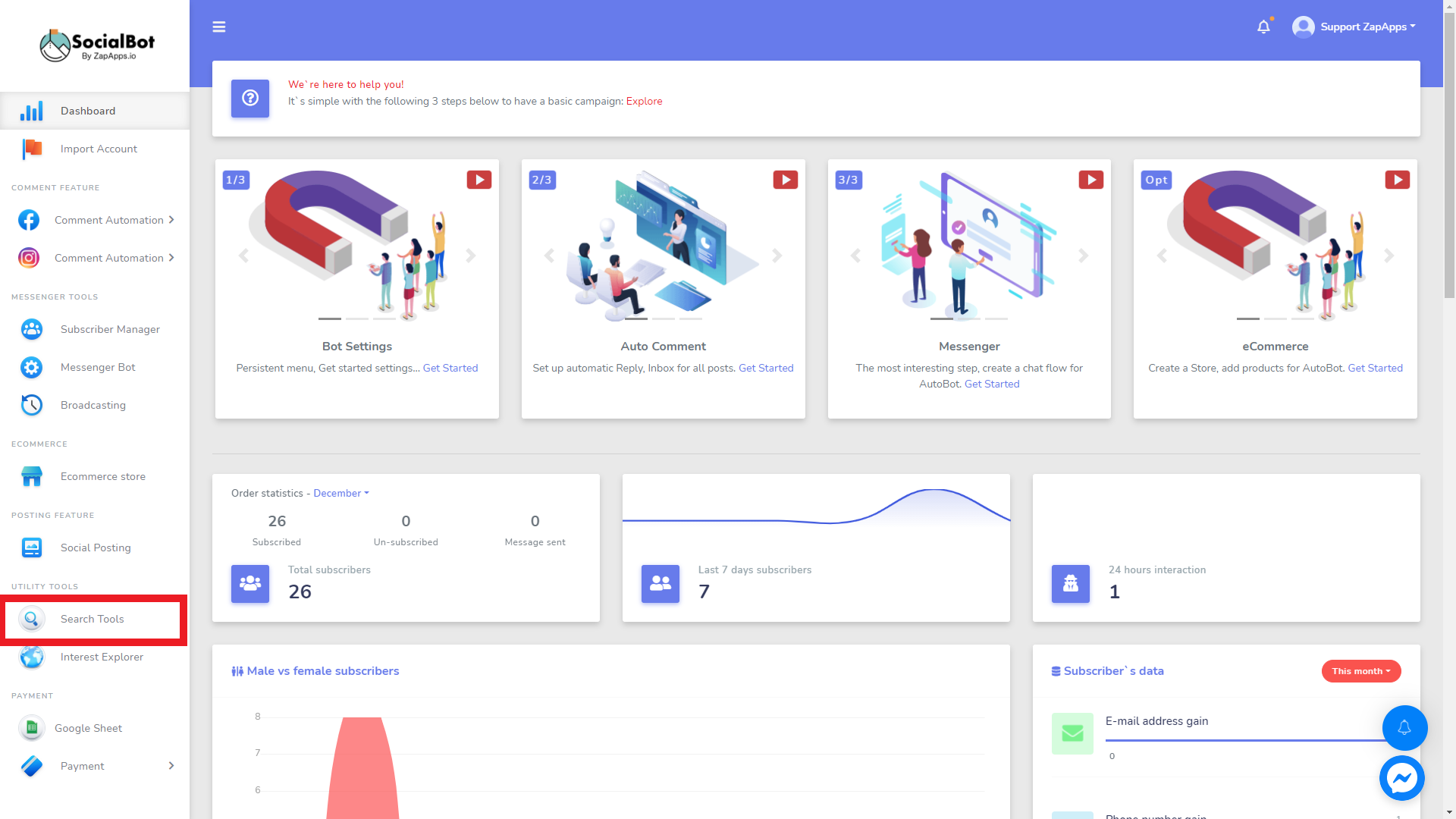 Step 2: Click on the action button of Website features.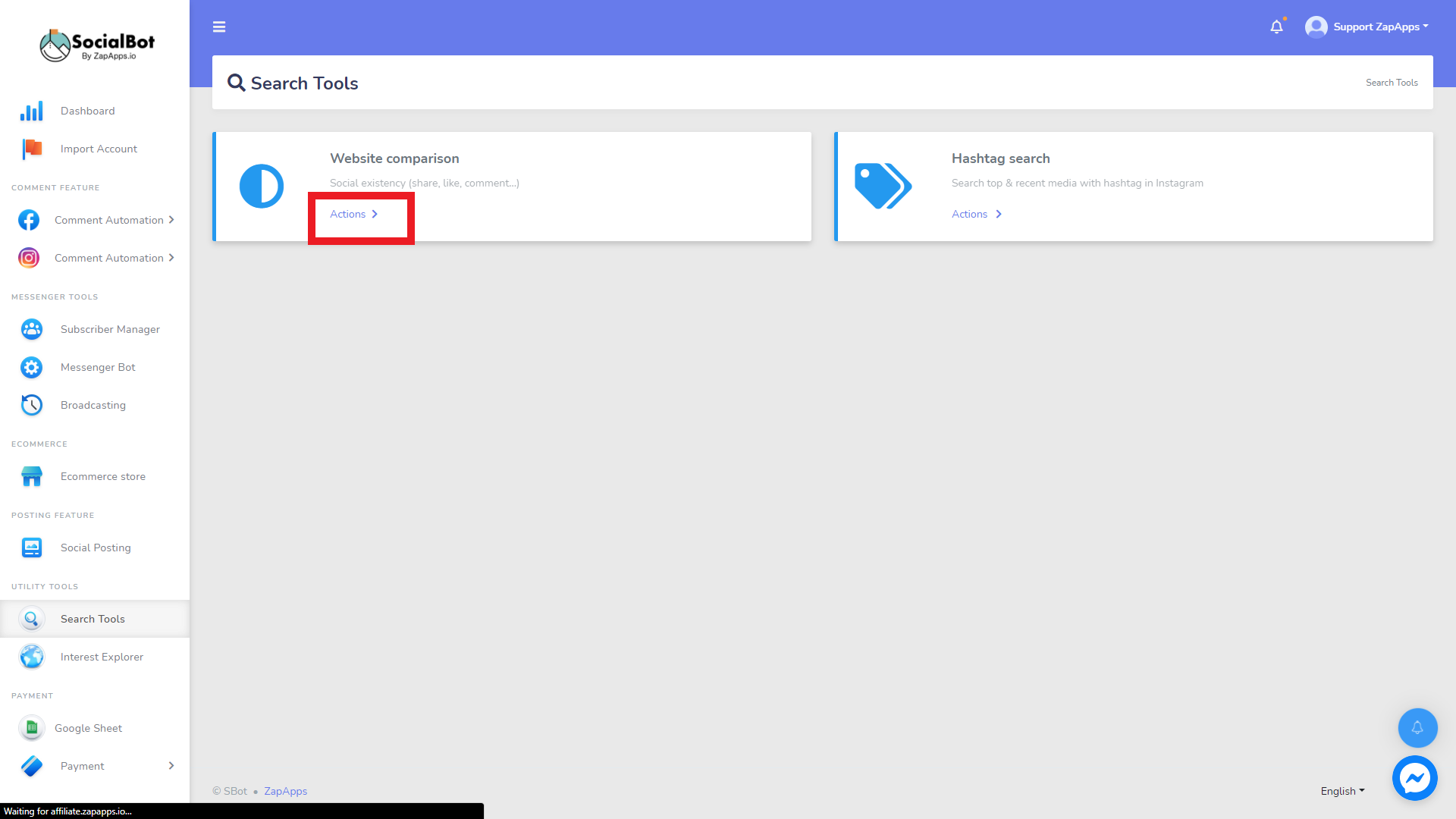 Step 3: Enter two website names you want to compare with the 'HTTPS://' option.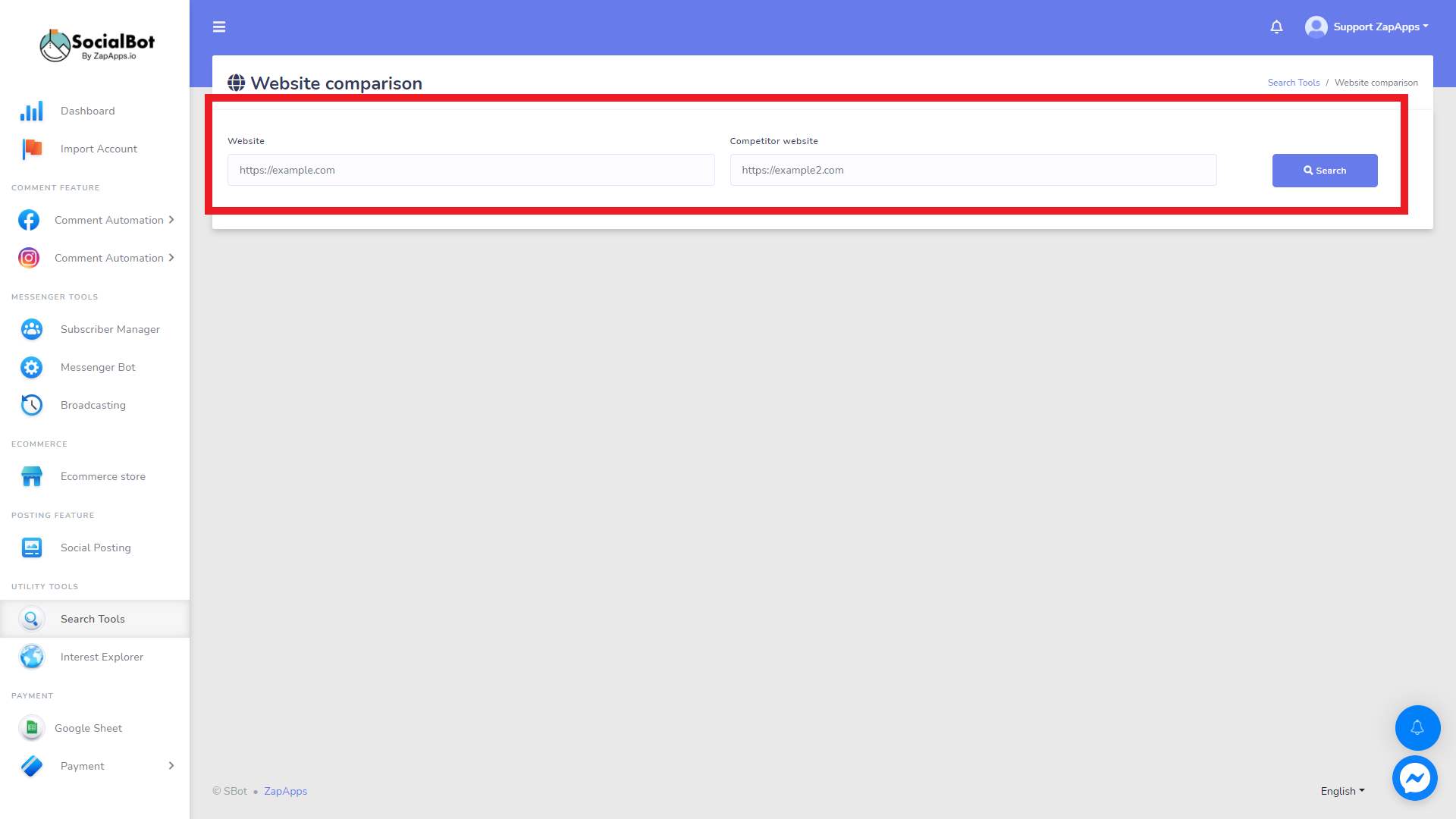 Step 4: Click on the search button. You will get the final result, as shown below.
You will get necessary details like shares, reactions, comments, general description, and updated time in this feature.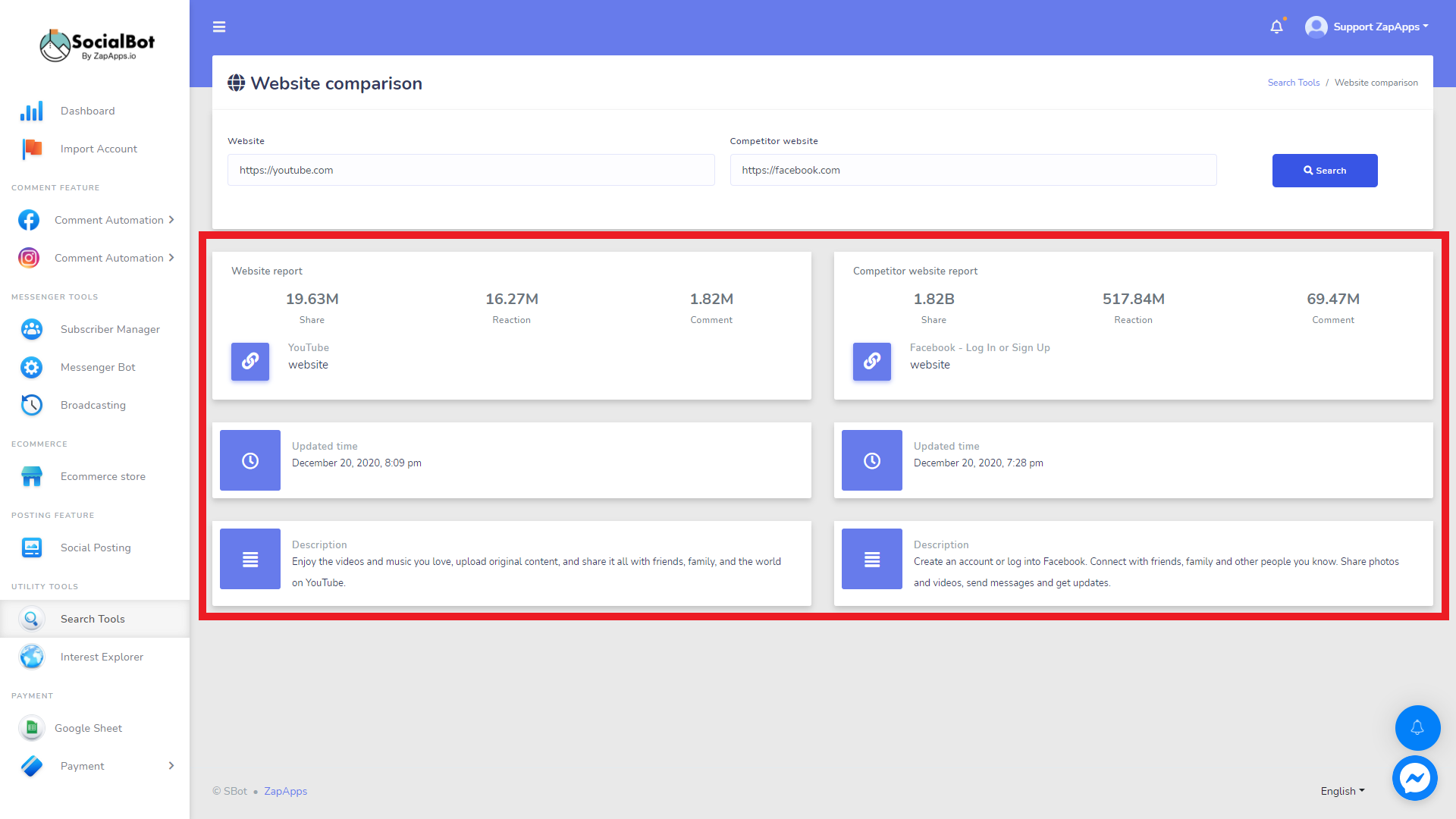 Hashtag search:
Step 1: Select an Instagram account for searching and enter hash word without using # click on the search button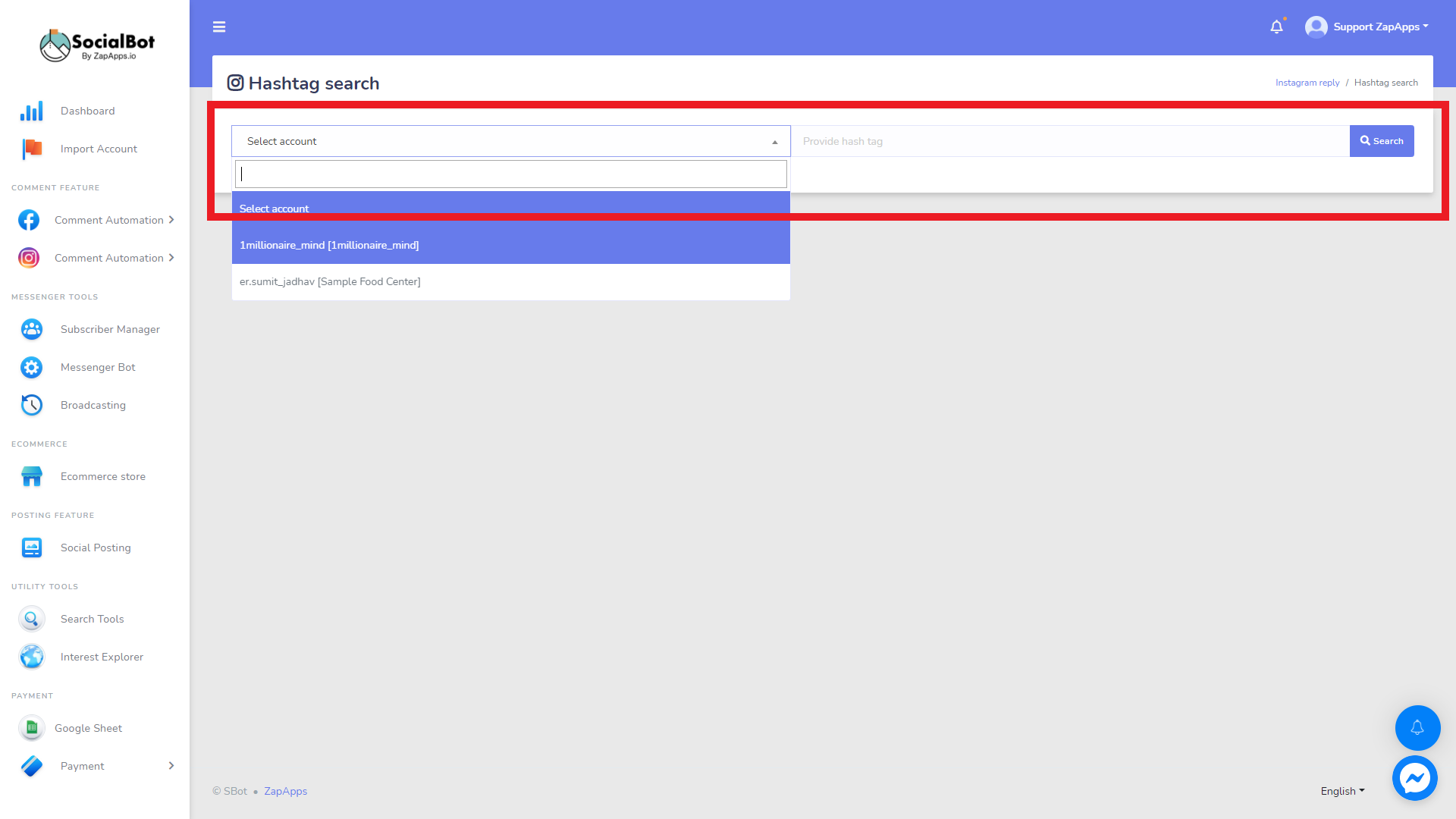 You will get the following result that shows how many likes and comments get for that hashtag and its image.