In general settings, you will get the following options
Control your seen messages in the chat

Get email notification customer selects chat with a human

Enable or disable reply when keyword not found by the bot

Send email notification to collected email from Text with Button.
Let get started with seen control.
If you want to show seen and view messages to customers, you can enable or disable them.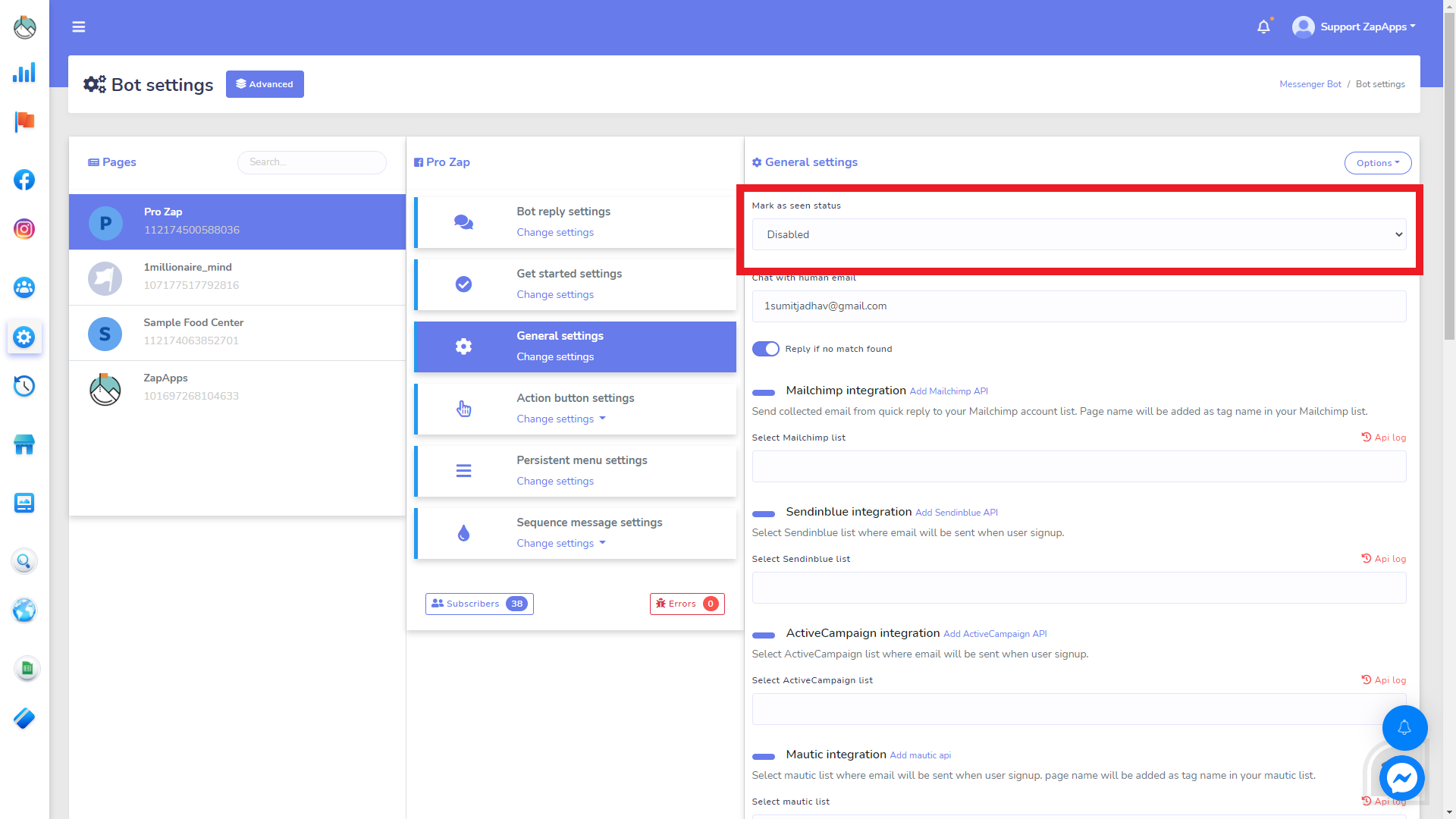 Get an email notification when the user wants to chat with a human.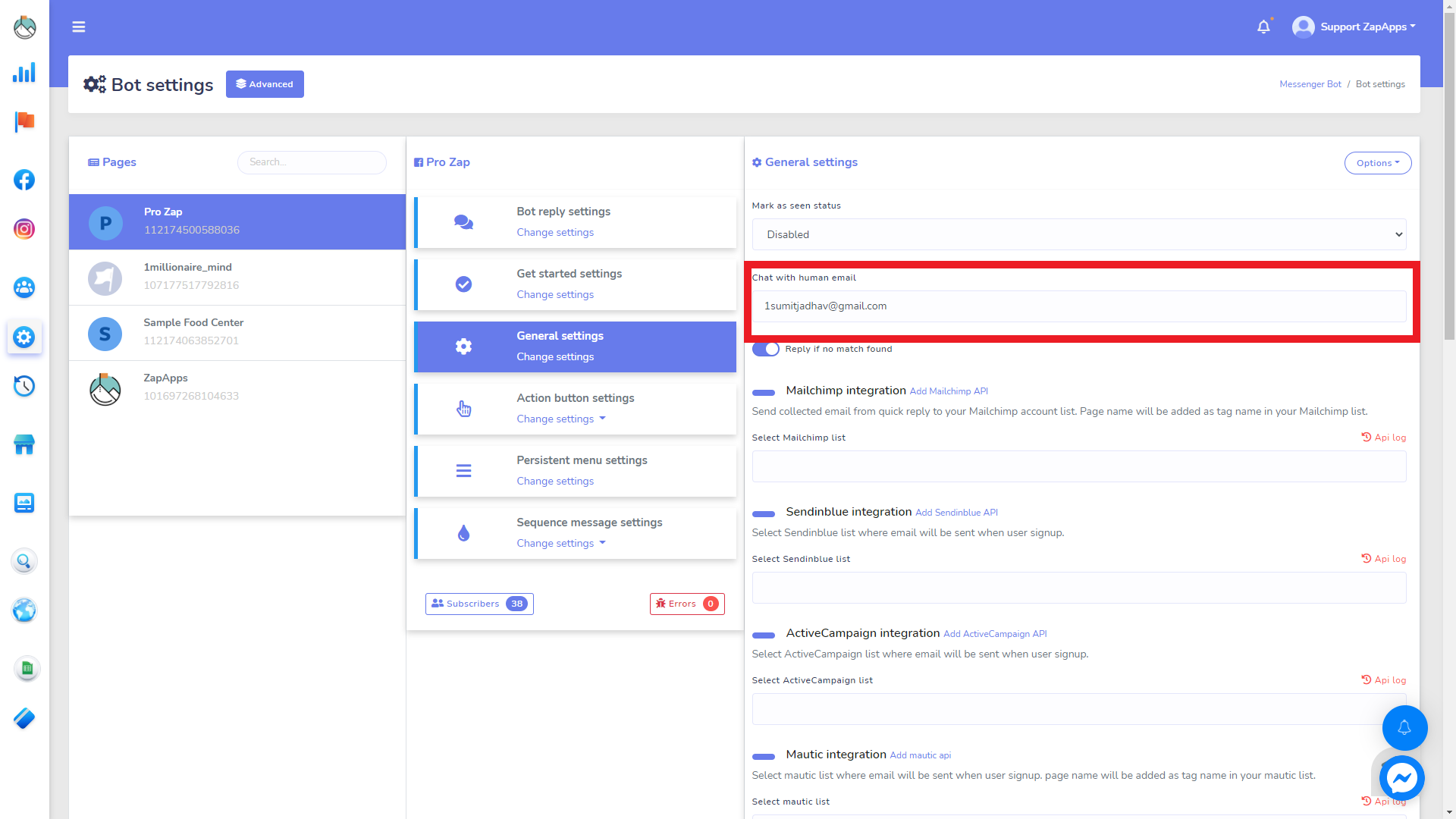 When the user selects a human chat, you will get a notification on the email you type. For example, when a user wants to chat with a human and provided email as xyz@gmail.c, you will get an email as follows.
Hello,
One of your messenger bot subscribers has stopped robot chat and wants to chat with a human agent.

Page: Pro Zap
Subscriber ID: 37344054434554016
Subscriber Name: Sumit J

Thank you, SocialBot.
Set active/de-active when the bot did not found any keyword-related message.
When a Customer asking not related to a bot or bot did not find a keyword, you will send a No Match Template to the user. You can set bot reply for text, image, audio, video, file, etc.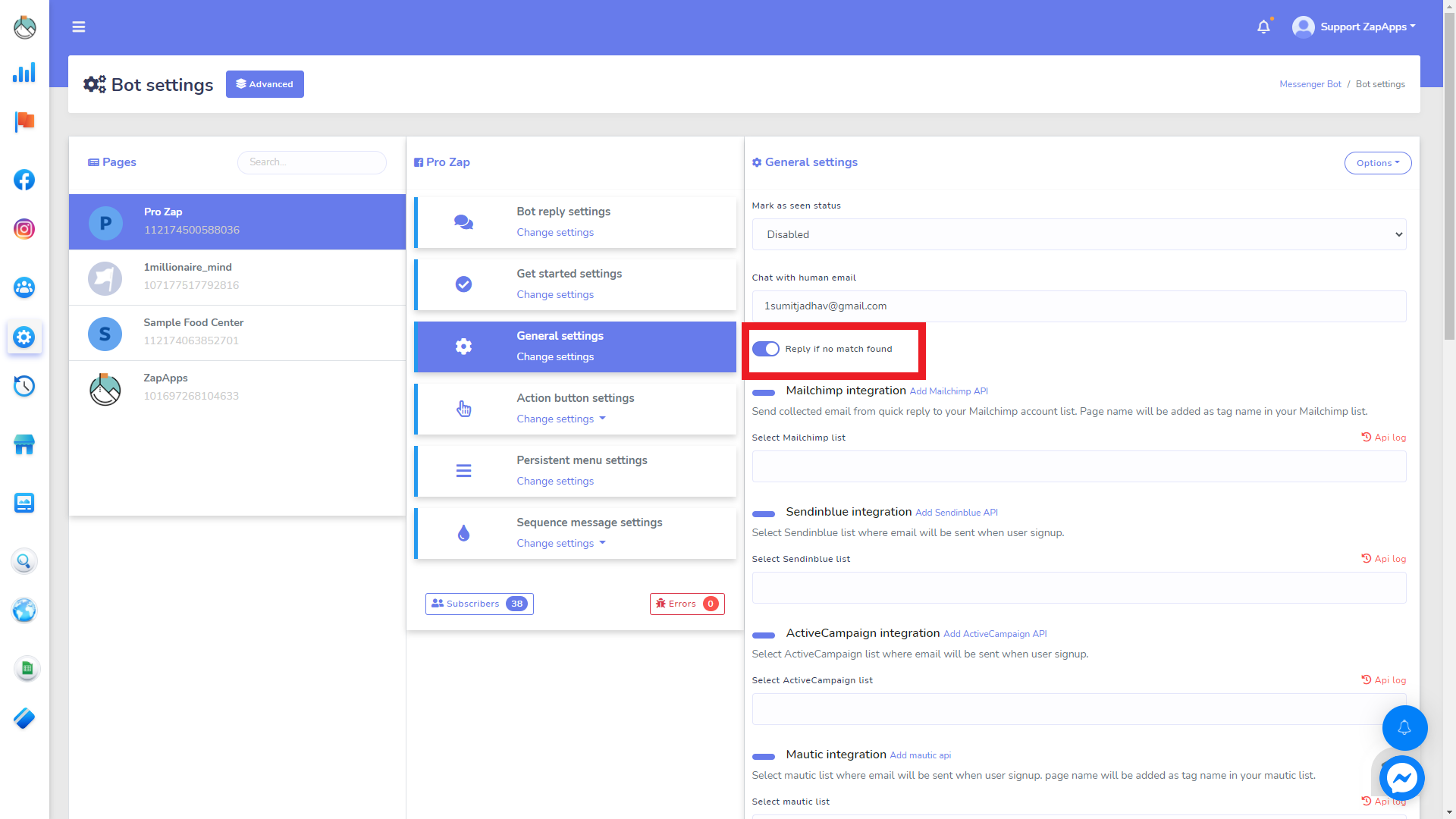 Send email notification to collected email from text with a button
Collect user email and add them to your integrated email partners' email campaign list like MailChimp, Mautic. You can also send a welcome email when they sign up using your email partners like Sendinblue, ActiveCampaign, and Acelle. You need to add your API partners and fetch lists. You have to select a list where to add these emails. SocialBot gives you an API log if emails fail or succeed by pressing the API log option.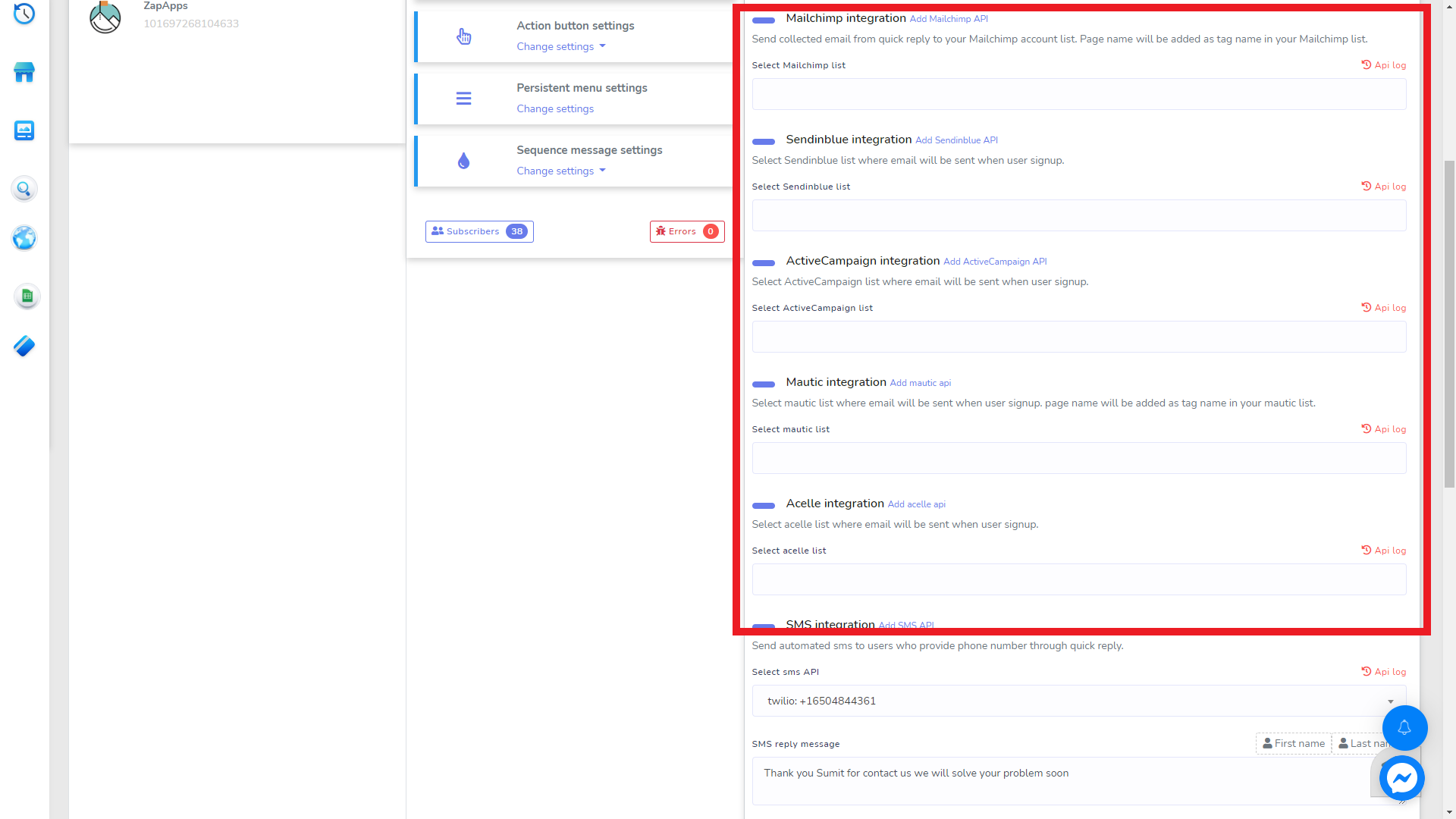 You can send SMS and Email
Just select SMS and Email partner and enter your messenger and subject for the email. You will get an API log where you can track the success and failure of SMS and emails.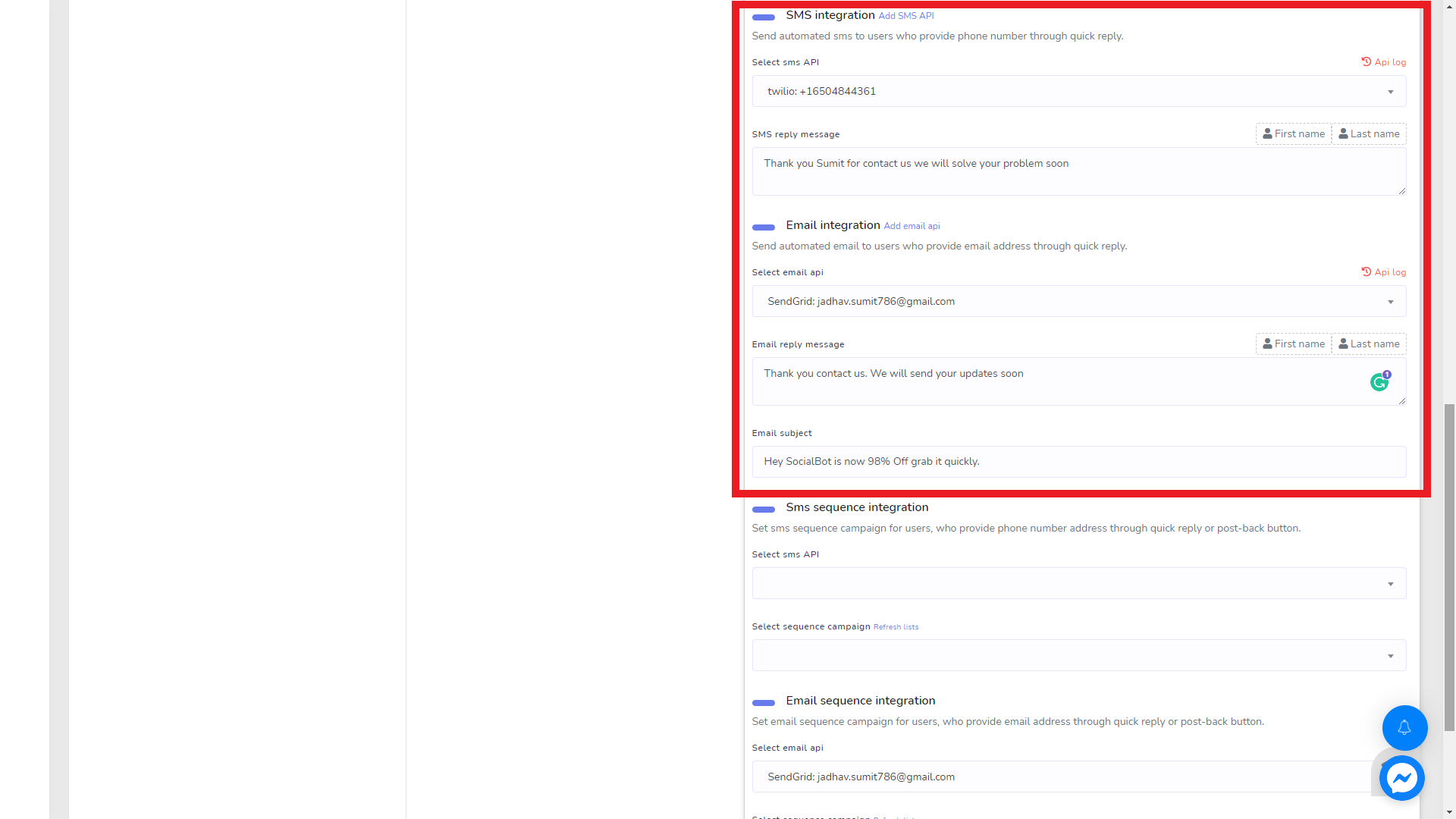 You can set a sequence email companion if you want to grab that customer and remind again beyond 24H.
For that, you need to select your email or SMS partner and your sequence email/SMS.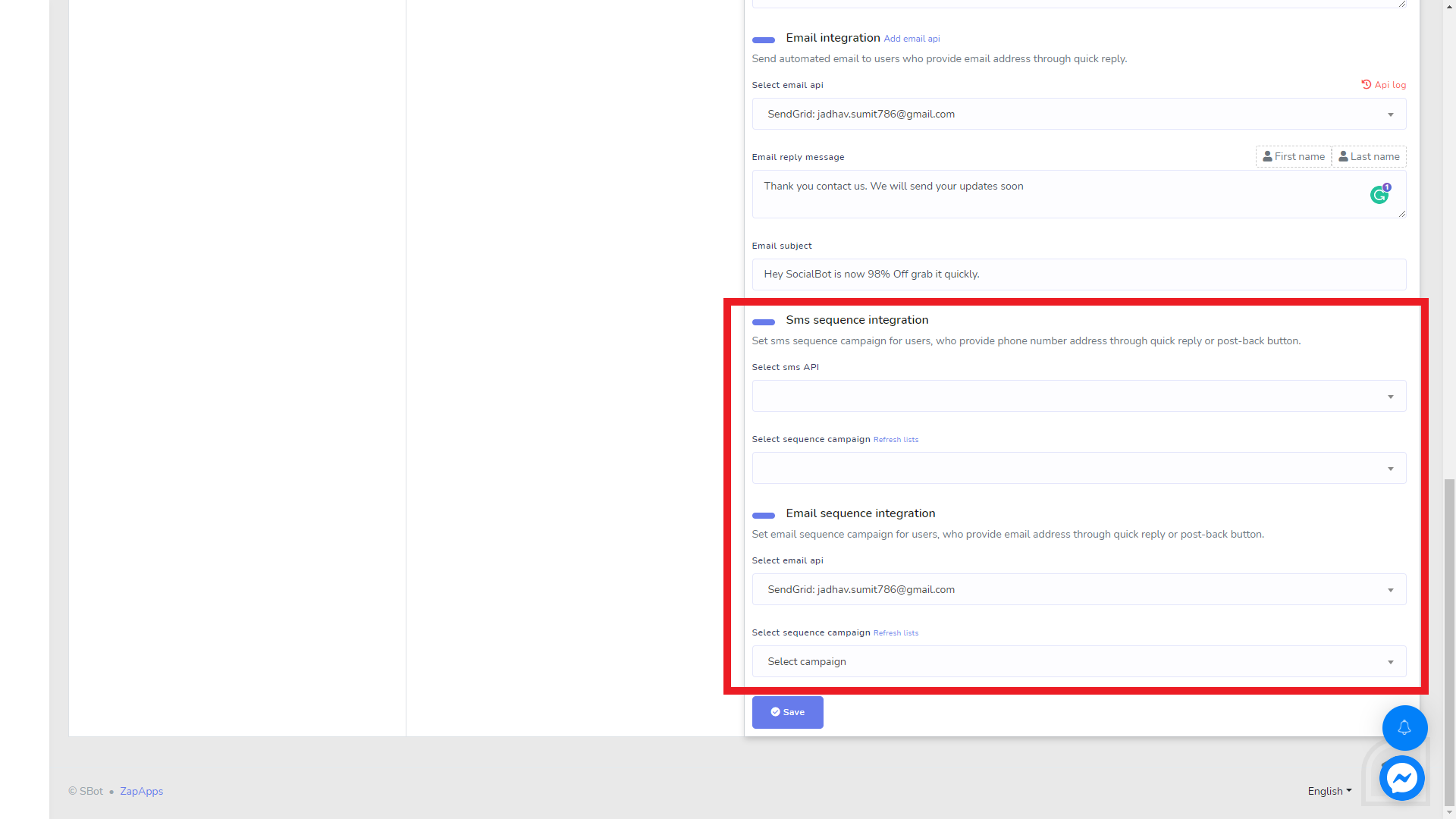 Do not forget to click on save. Once you save, changes will be reflected, and then and then you will get a result.
Done, you learn how to use General settings in a better way.