If you have bulk contact and emails, you can import them using CSV.
Let begin with how to do it quickly.
Step 1: From left-hand menu clicks on subscriber manager, go to Contact book feature then click on 'Action' button.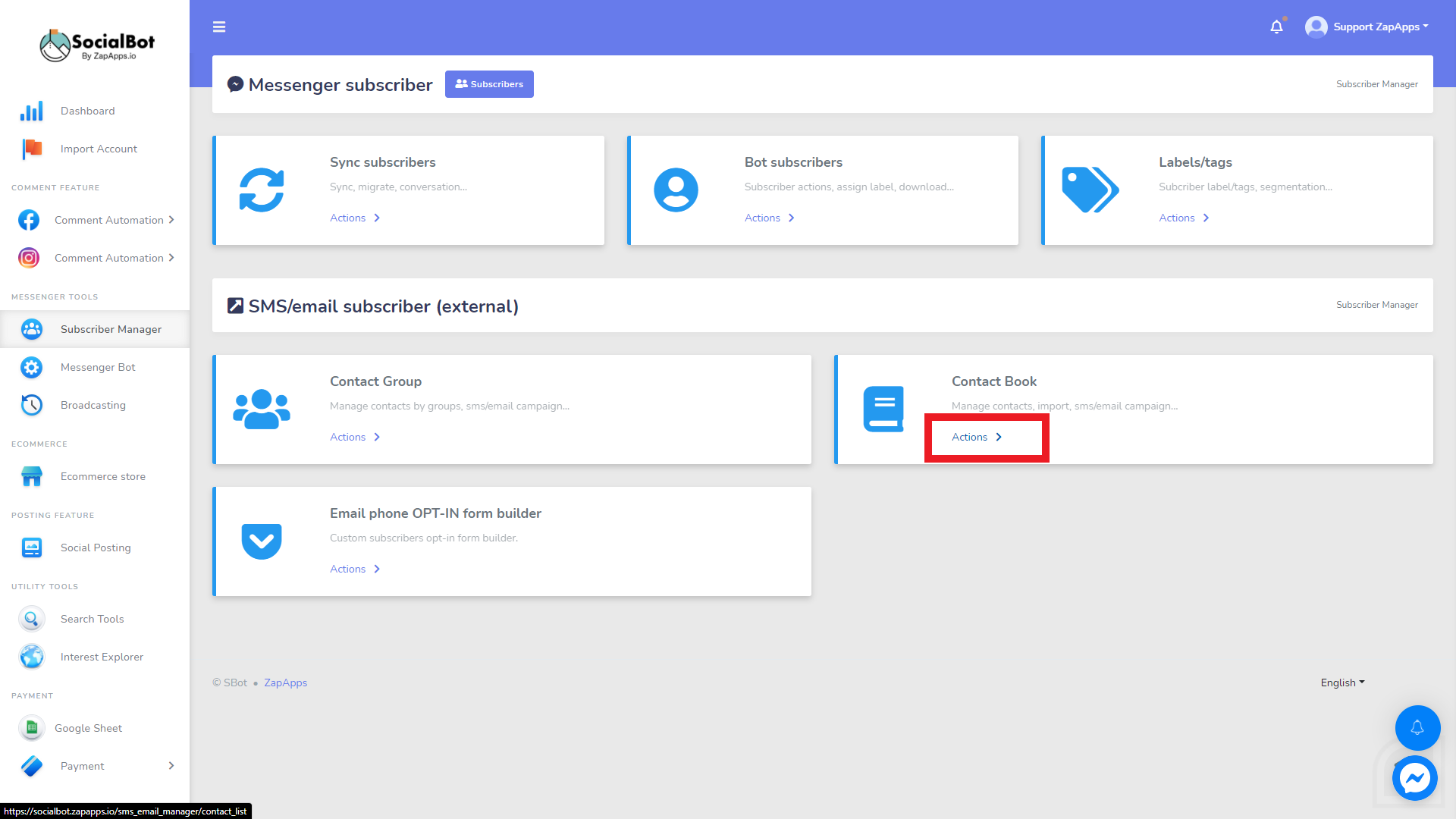 Step 2: Click on the 'Options' button. You will see the import option; select it.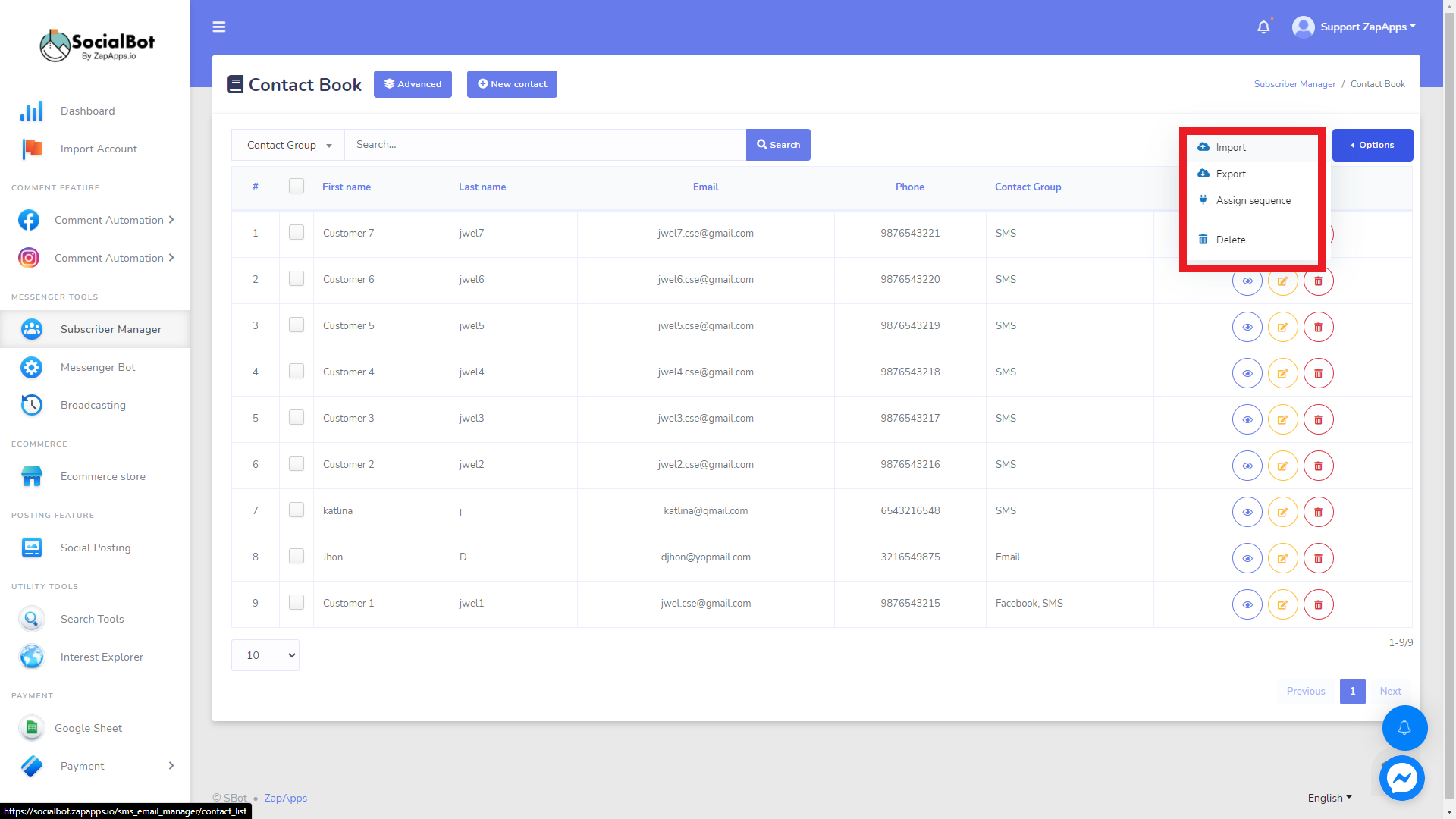 Step 3: Pop-up will appear then select a contact group.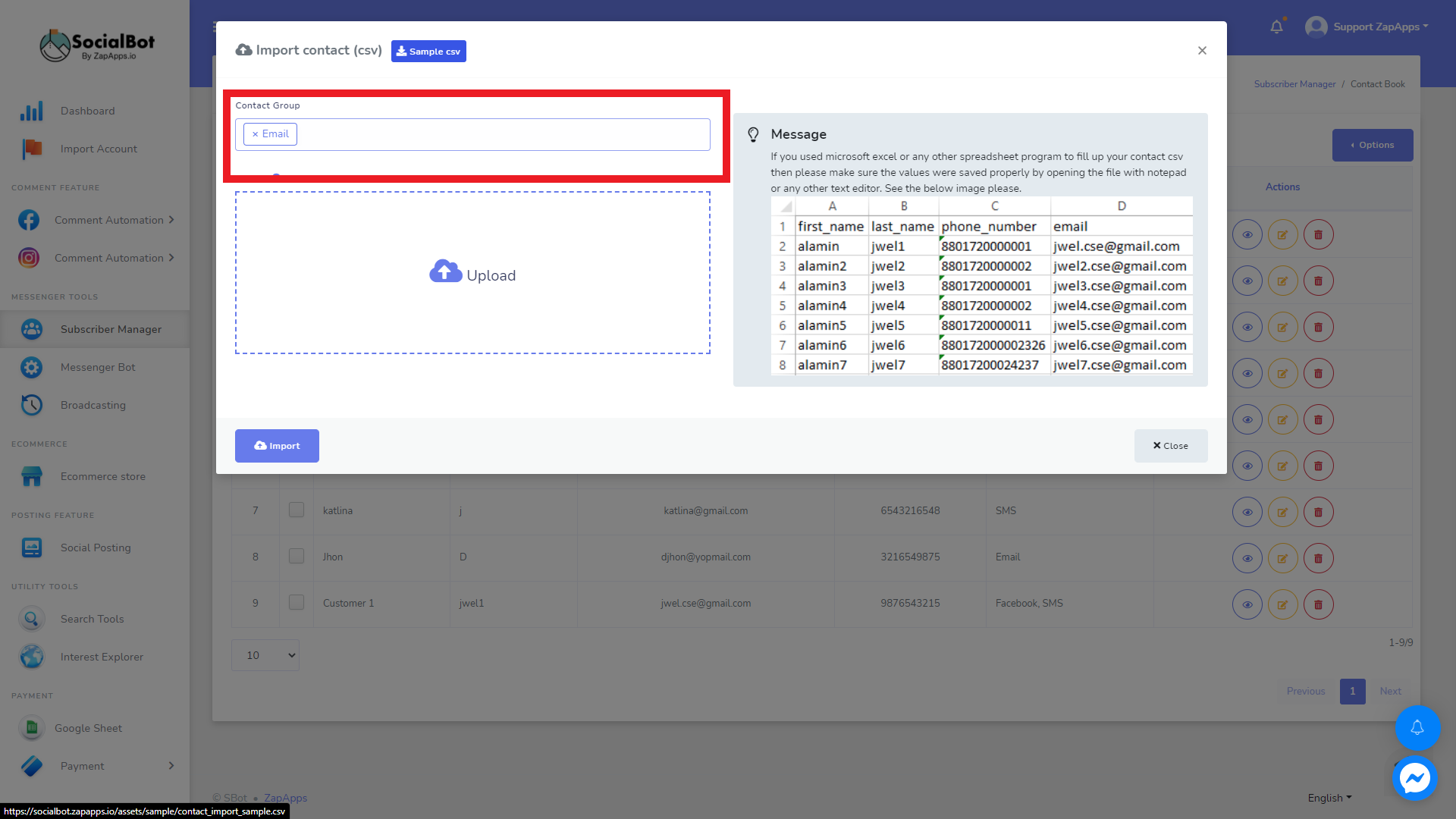 Step 4: Upload your CSV. Also, a sample CSV is used for reference.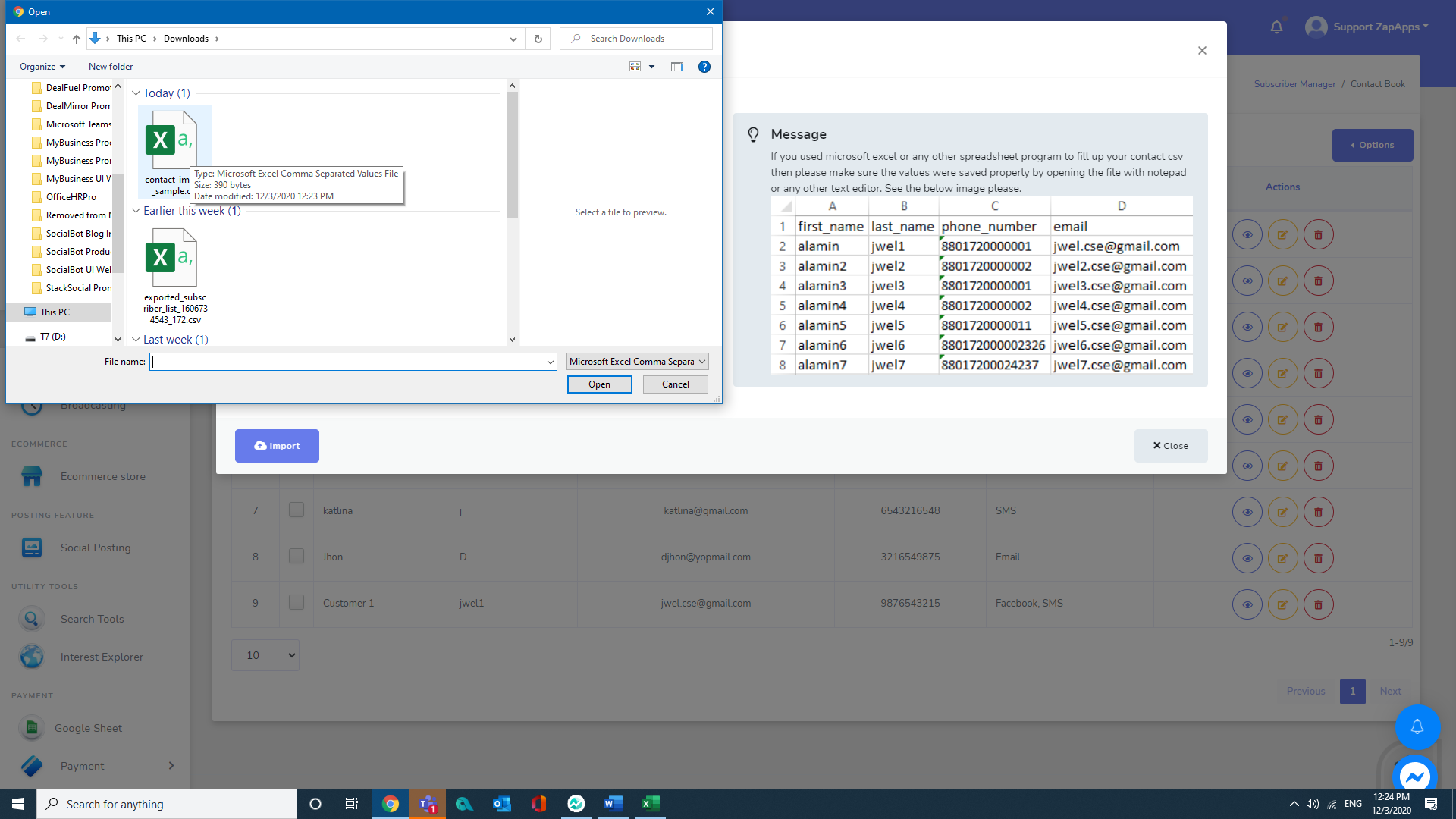 Step 5: Done. Your contact is imported.