To deliver proper promotion messages and communication SocialBot has a wide variety of replies to attract more customers by sending proper media information.
Let's understand one by one.
Simple reply using Text
You can add text, emojis, and Spintax's for the reply.

Image Reply
You can add images for reply max size is 16MB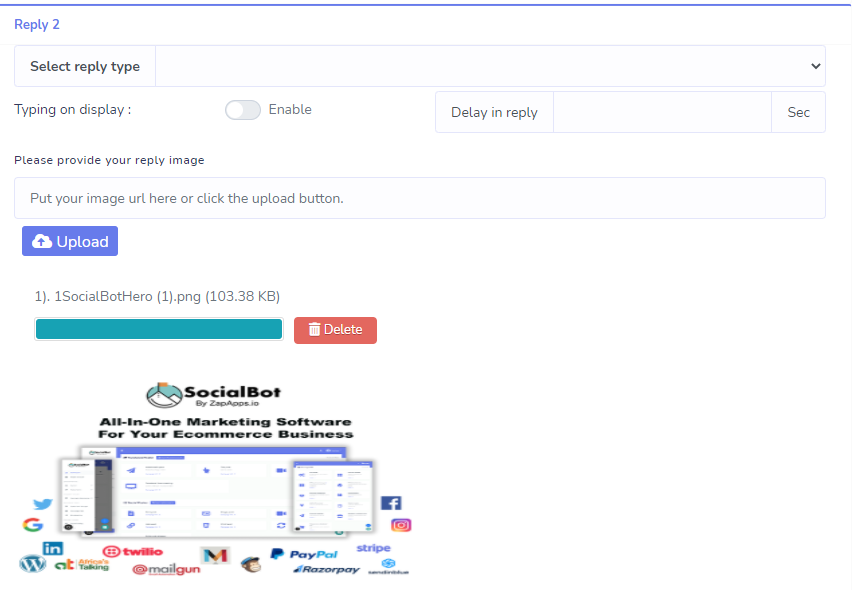 Audio Reply
You can send the audio file by uploading them. We recommend mp3 files for better results.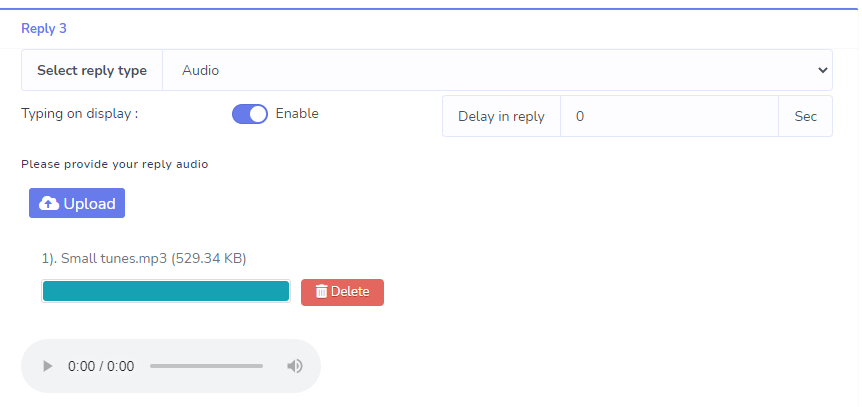 Video File Reply
Send video files. Just select upload your video and click on the send button. We recommend the mp4 file for better results.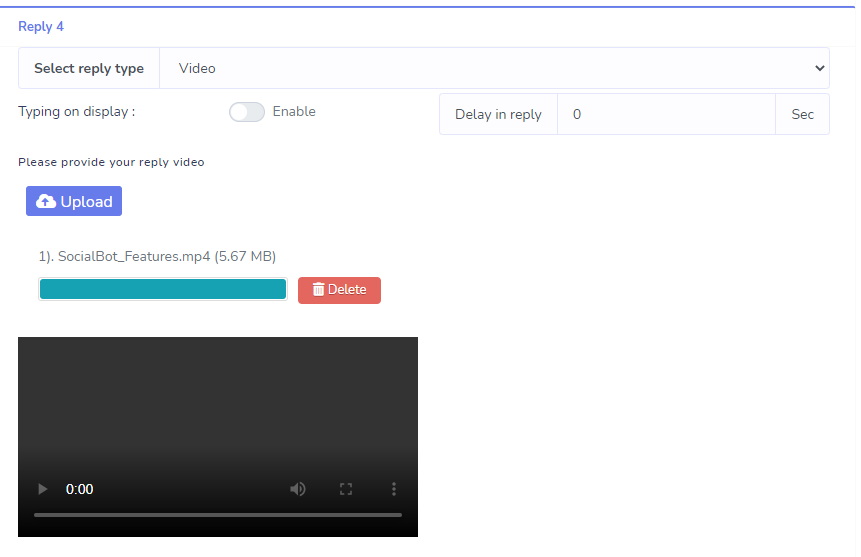 Quick reply
You can create a quick reply. Just add your reply message, and you have the option to add buttons. You can collect the phone and email of customers or send them your created Post Backs.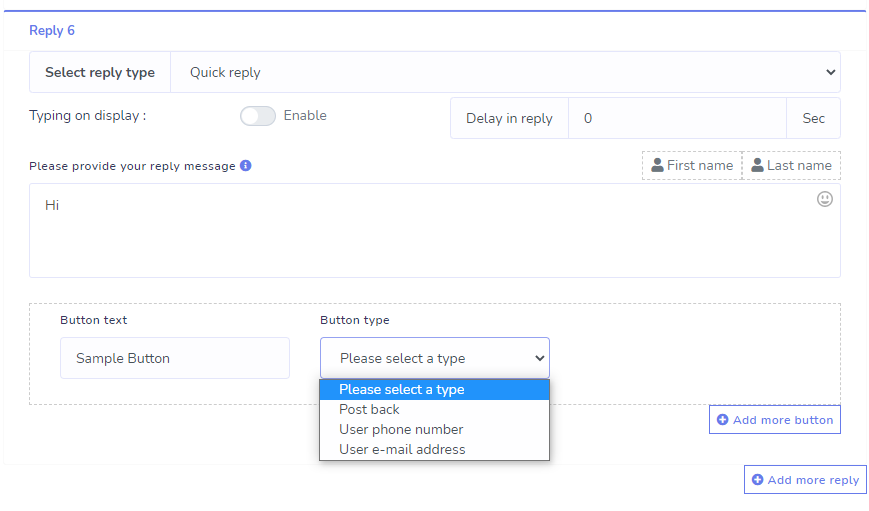 Text with buttons Reply
You can add text with buttons so that users can interact with buttons using this feature. You will get more options like Web URL sending, collect basic user information, options to chat with bot or humans. Also, you can give them control for subscriptions and un-subscriptions of your bots.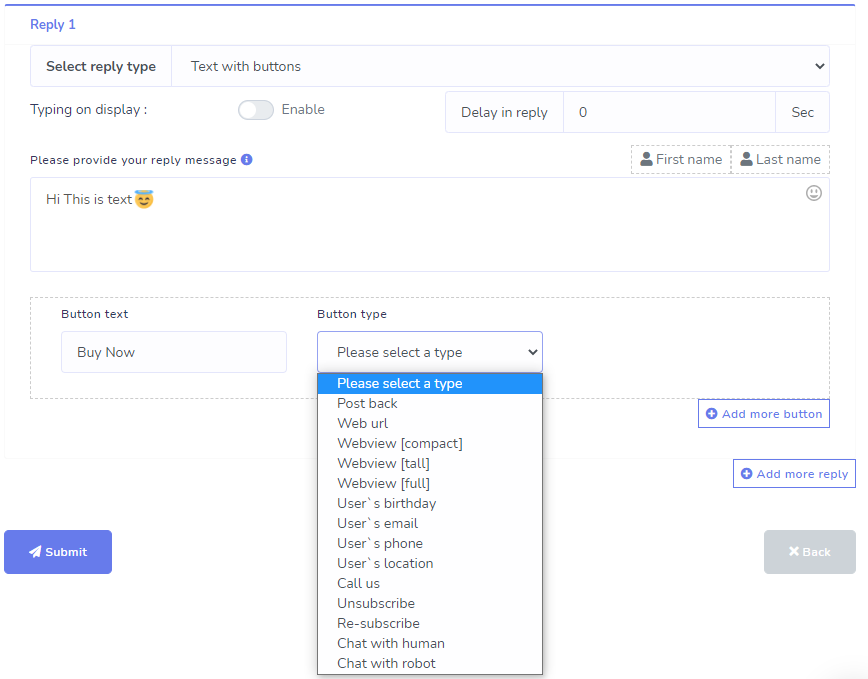 Generic template Reply
A generic template is the next version of the text with a button. In this template, you can add images and links.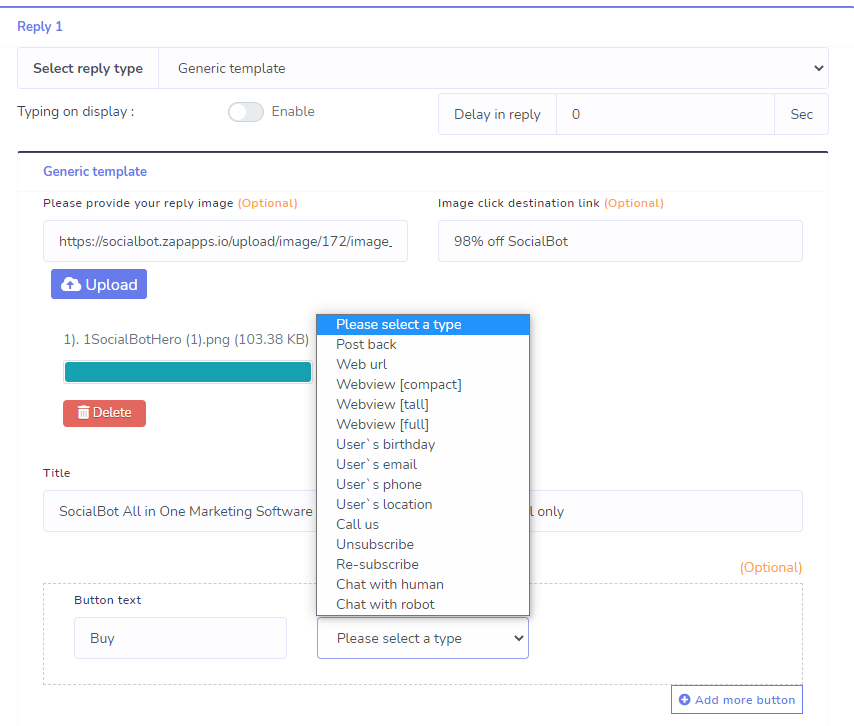 Carousel Reply
Carousel reply is a similar kind of merry-go-round. Your carousel reply will show vertically to the user instated of horizontal replays.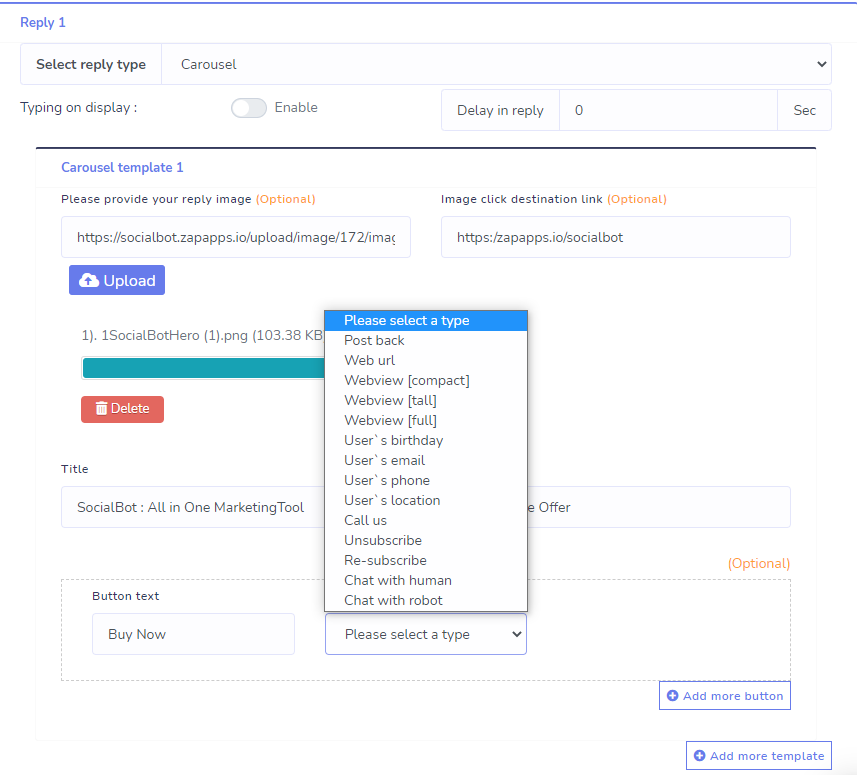 Media Reply
You can put your media link, like an image, YouTube link, or anything that has media. You can also add a button on it and get customer details.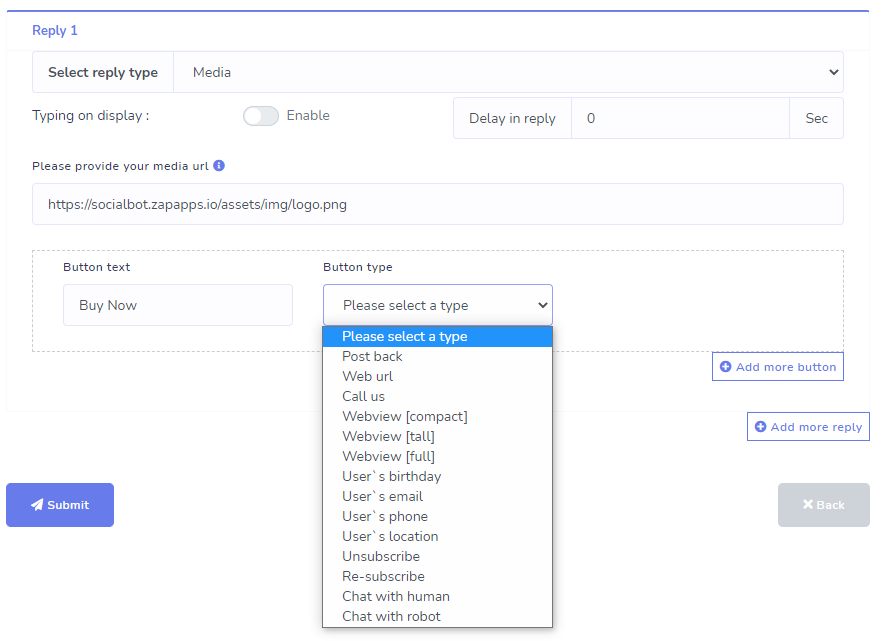 One Time Notification Reply
Promote your promotion message after 24Hrs then you can use this feature. Want to know how to create OTN? You can read this article:-