Facebook Messenger is not allowed to send messages to subscribers after 24Hrs. So, you have only 24 hours to grab that customer as you cant promote messages after 24H. To solve this problem, SocialBot has the feature OTN. This can send promotion messages even after 24H so that you can grab more subscribers and turn them into customers.
How to build OTN on SocialBot?
Step 1: On the left-hand menu, select the option name as a messenger bot.
Step 2: Go to the 'OTN post-back manager' option and click on the Action Button where a dropdown will appear. To create a new OTN, click on the 'Manage template' option (You can view reports of your OTN)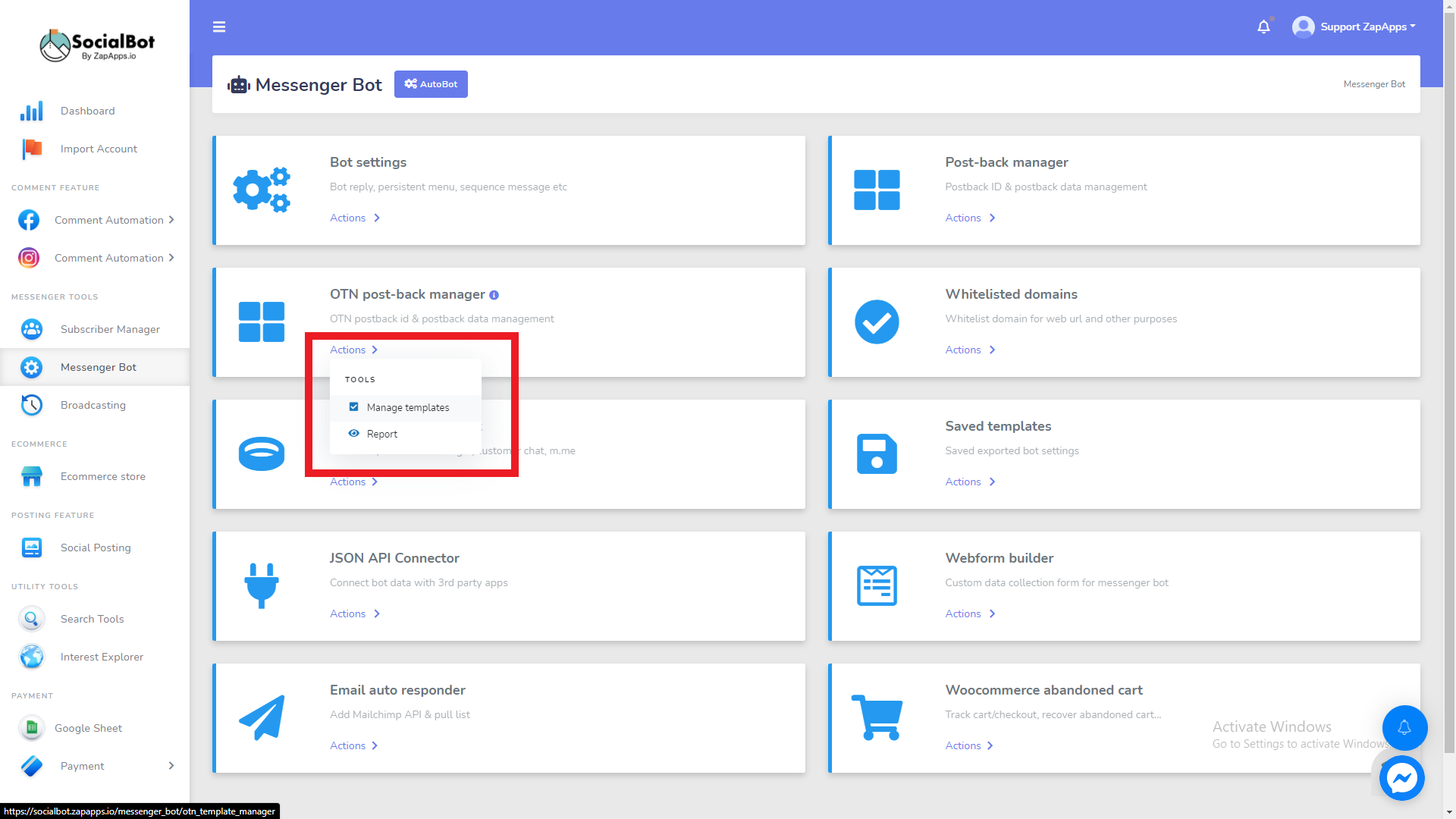 Step 3: Click on "Create a new OTN template".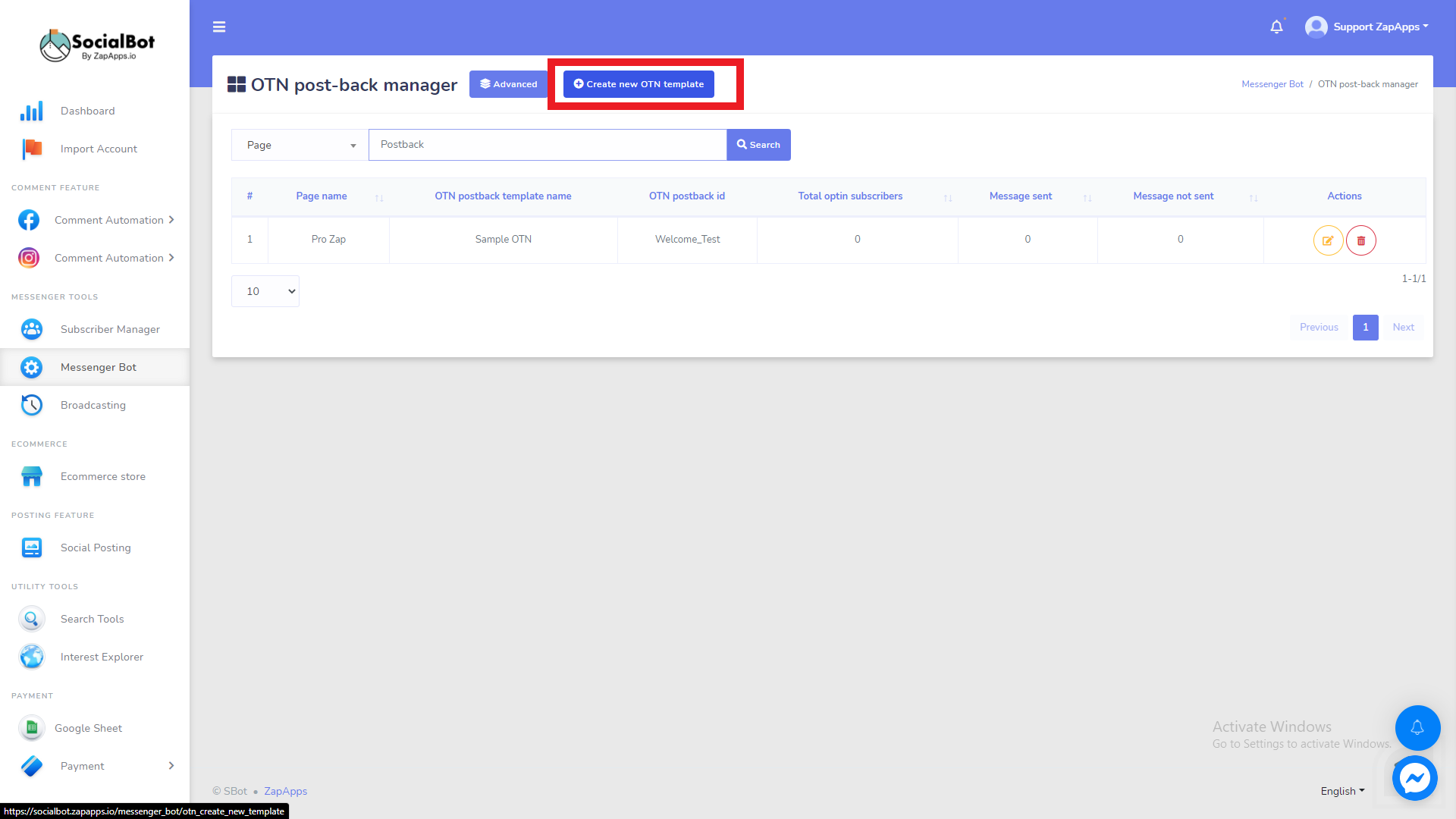 Step 4: Enter basic details like name and select the page.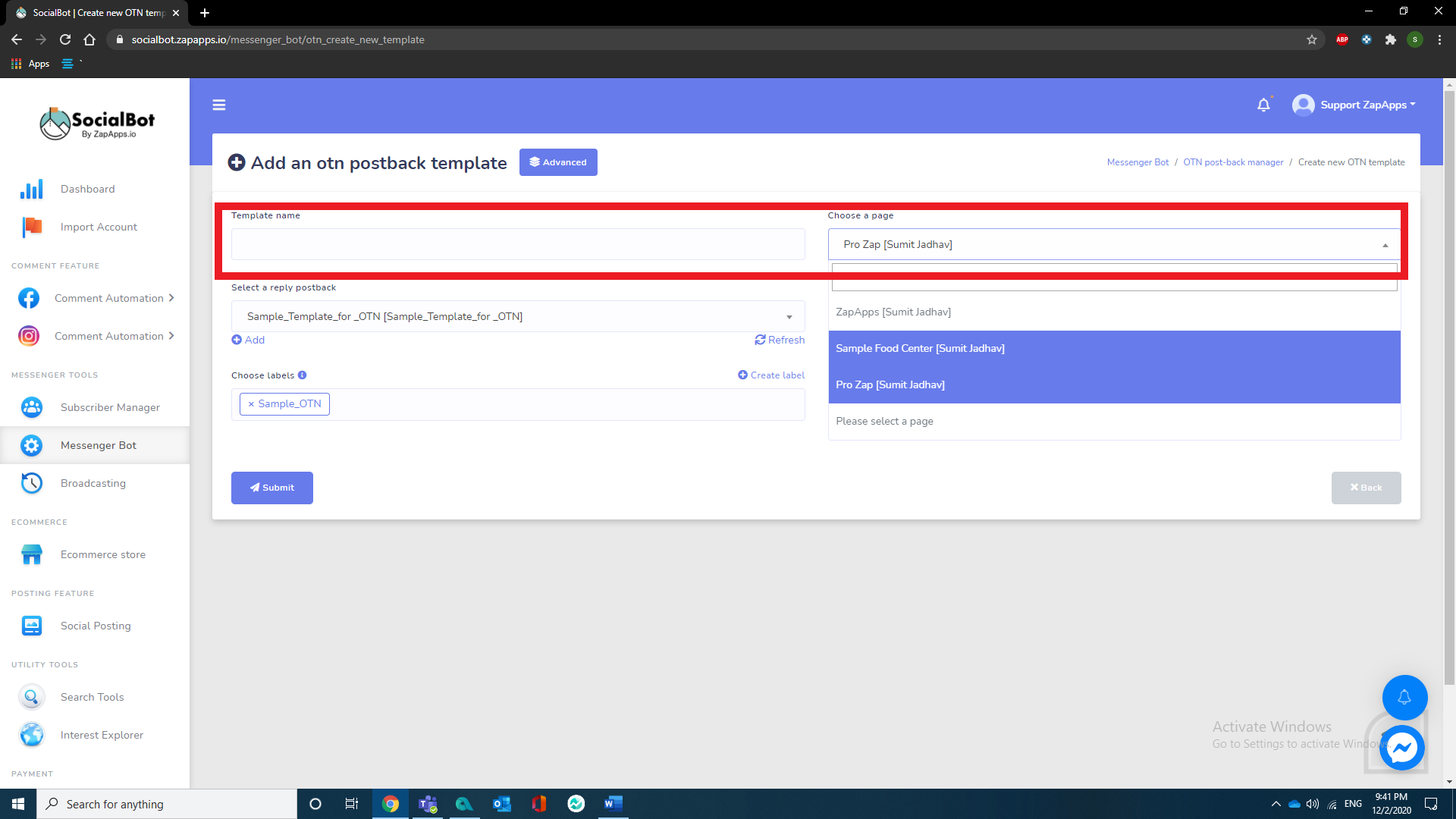 Step 5: Then select the Postback reply to send to the subscriber. You can add it here or select it from the list. If you want to know how to create a template, you can check this blog: -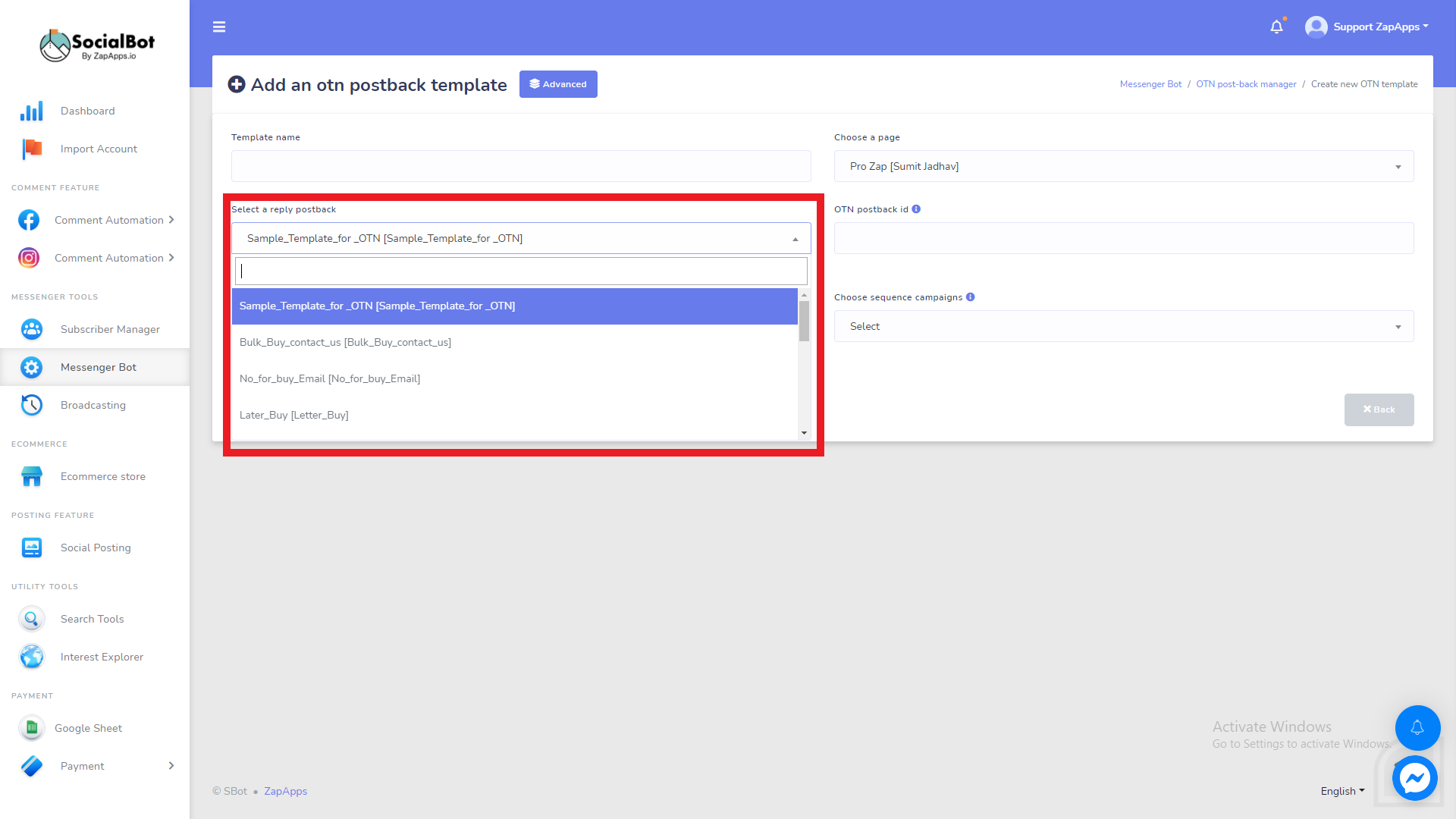 Step 6: Enter your OTN ID and a label. It will help in tracking after creation.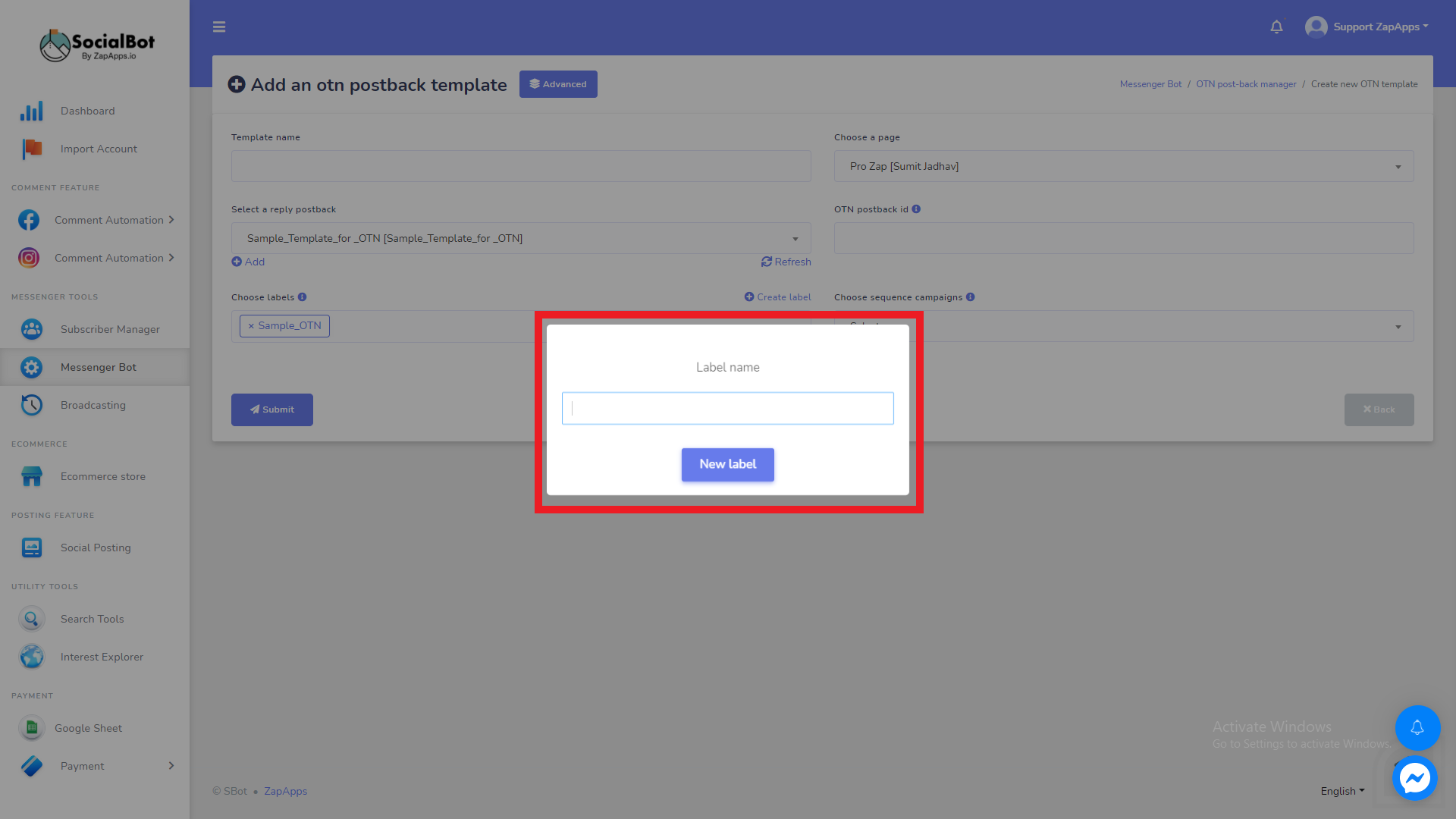 Step 7: if you want to add sequence messages to the subscriber, select them from the dropdown
If you know how to create sequence messages, check this blog:- https://help.zapapps.io/article/25-sequence-messaging-for-the-online-and-offline-customer-using-socialbot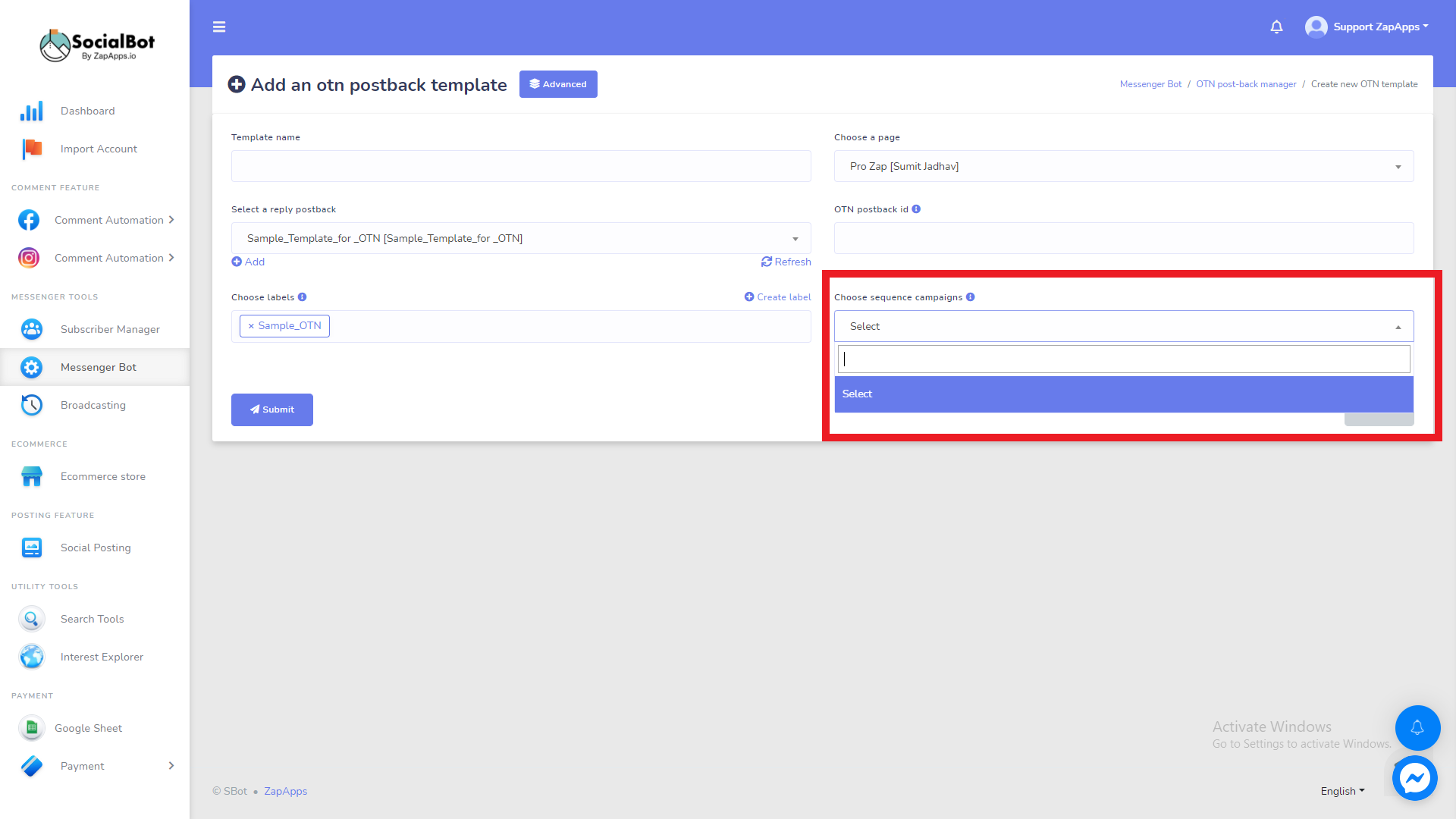 Step 8: Once all is done, click the save button.
Now, your template is created, you can use it anywhere.