In this article, you will get to know how to install Facebook chat on the regular website- SocialBot.

Note:
You must have Feature Access.
You must have admin access to a website where you want to add SocialBot Plugin.
You can watch the following video or follow the steps in this article.
Step 1: Go to Messenger Plugin click on Messenger engagement.
You will get four options to add a plugin to your website.
1. Checkbox Plugin
2. Send to Messenger
3. Me link
4. Customer Chat Plugin
let's begin with the Customer Chat Plugin option.
Step 2: Click on Create Plugin Option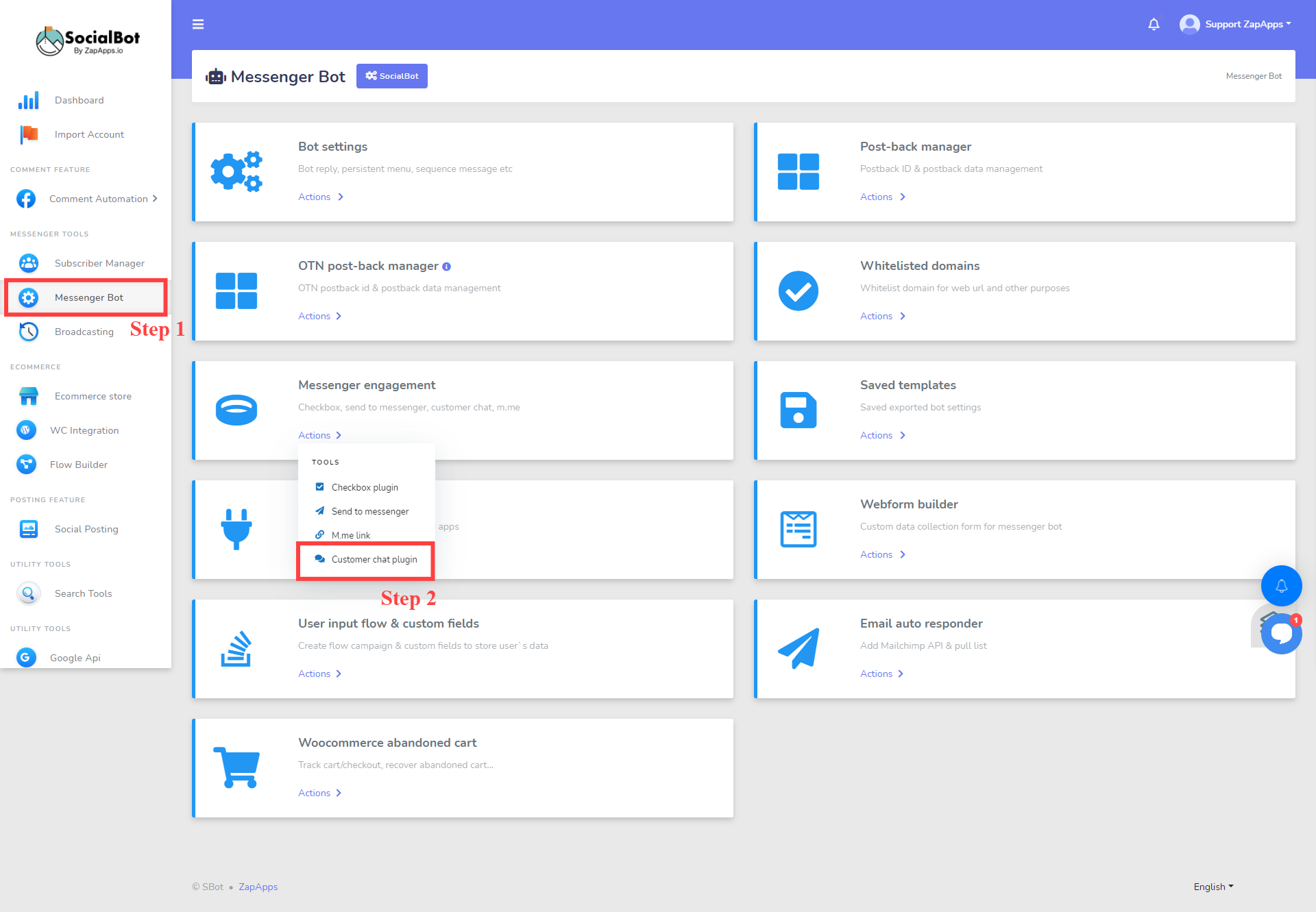 Step 3: Select your page where you want to get all messages from customers. then enter your website URL
Note:- Website URL must be incorrect format https://example.com or https://sample.com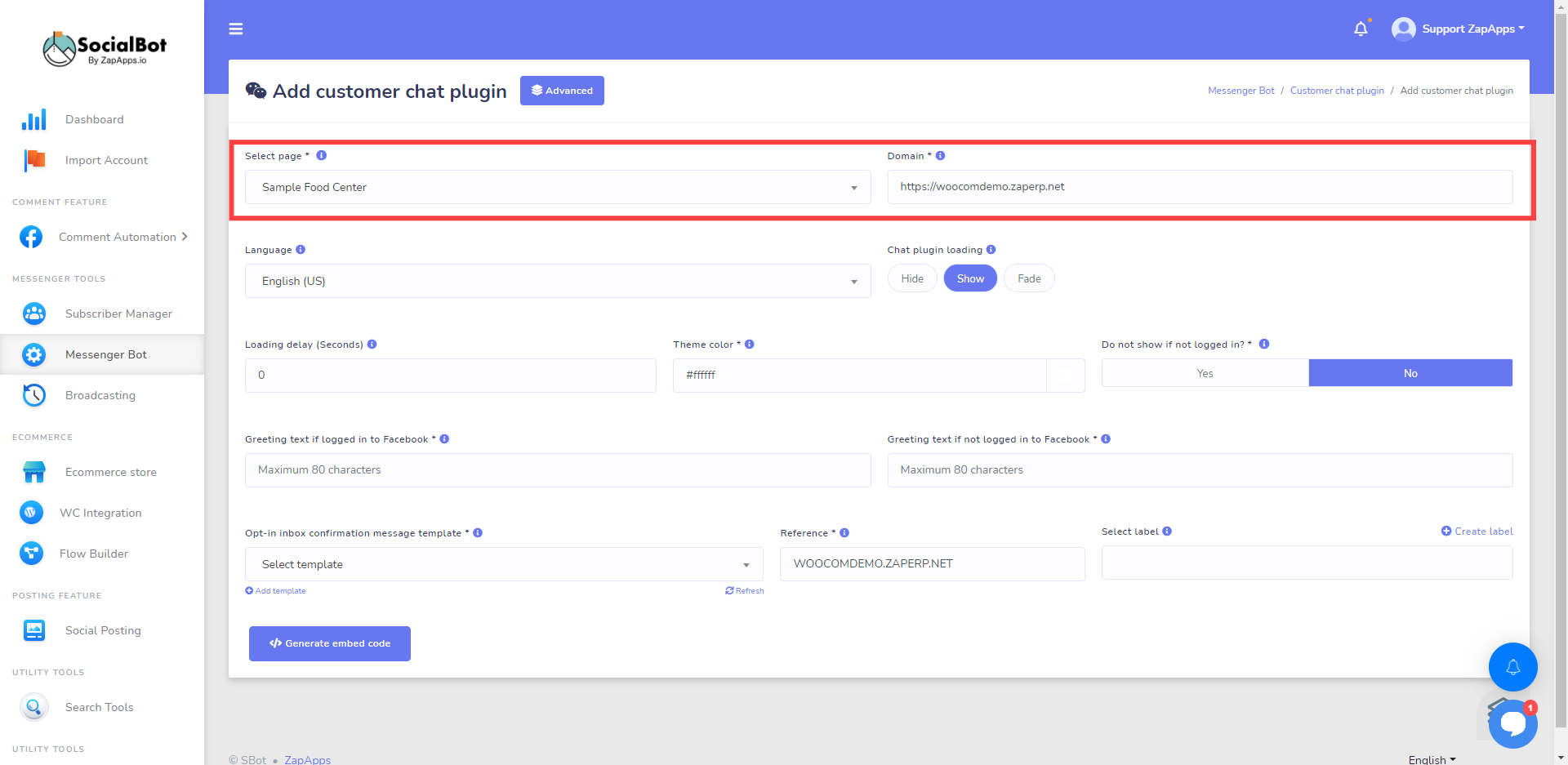 Step 4: Enter basic details of bot link Bot language Color how it will appear to customers.
Note:- Do not show if not logged in? option "No" is recommended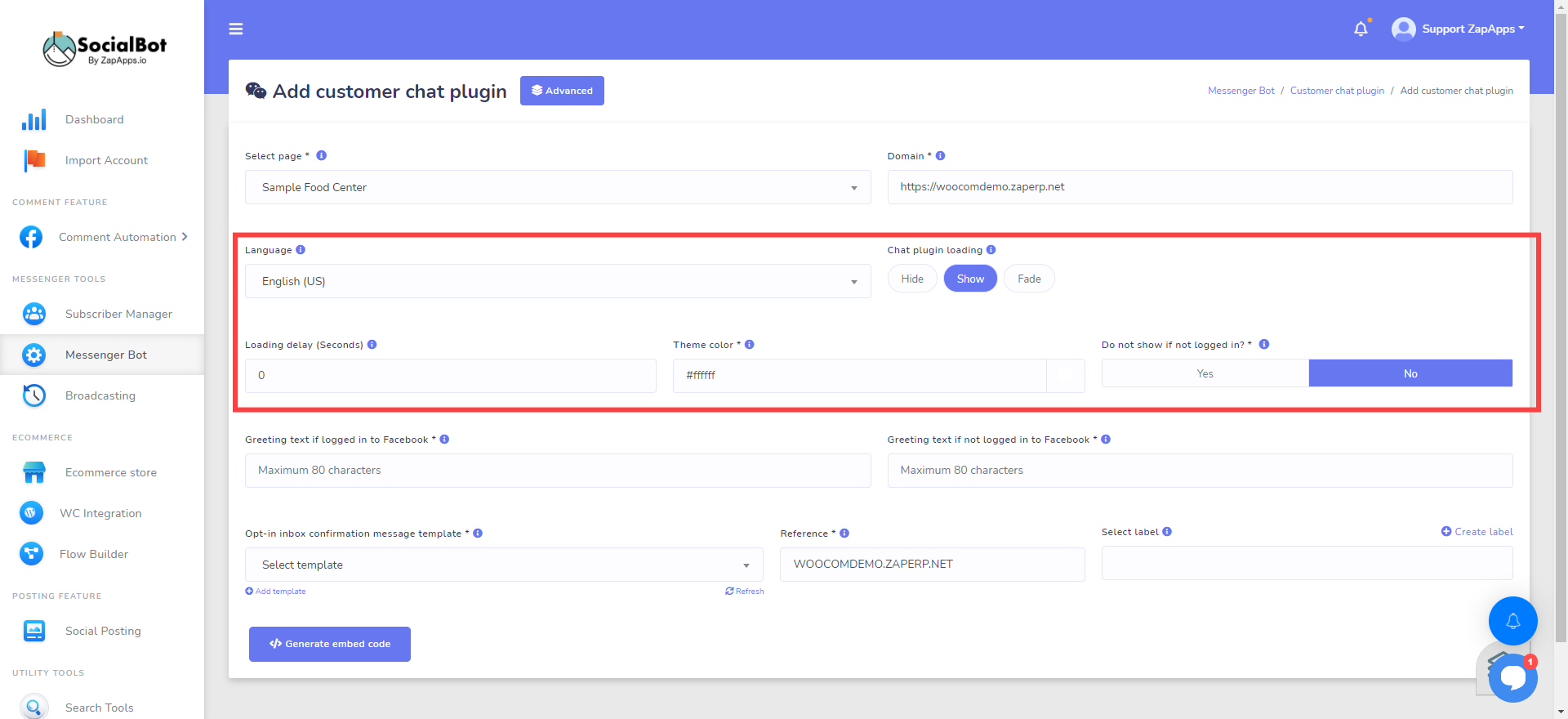 Step 5: Enter Welcome text and alerts when they log off.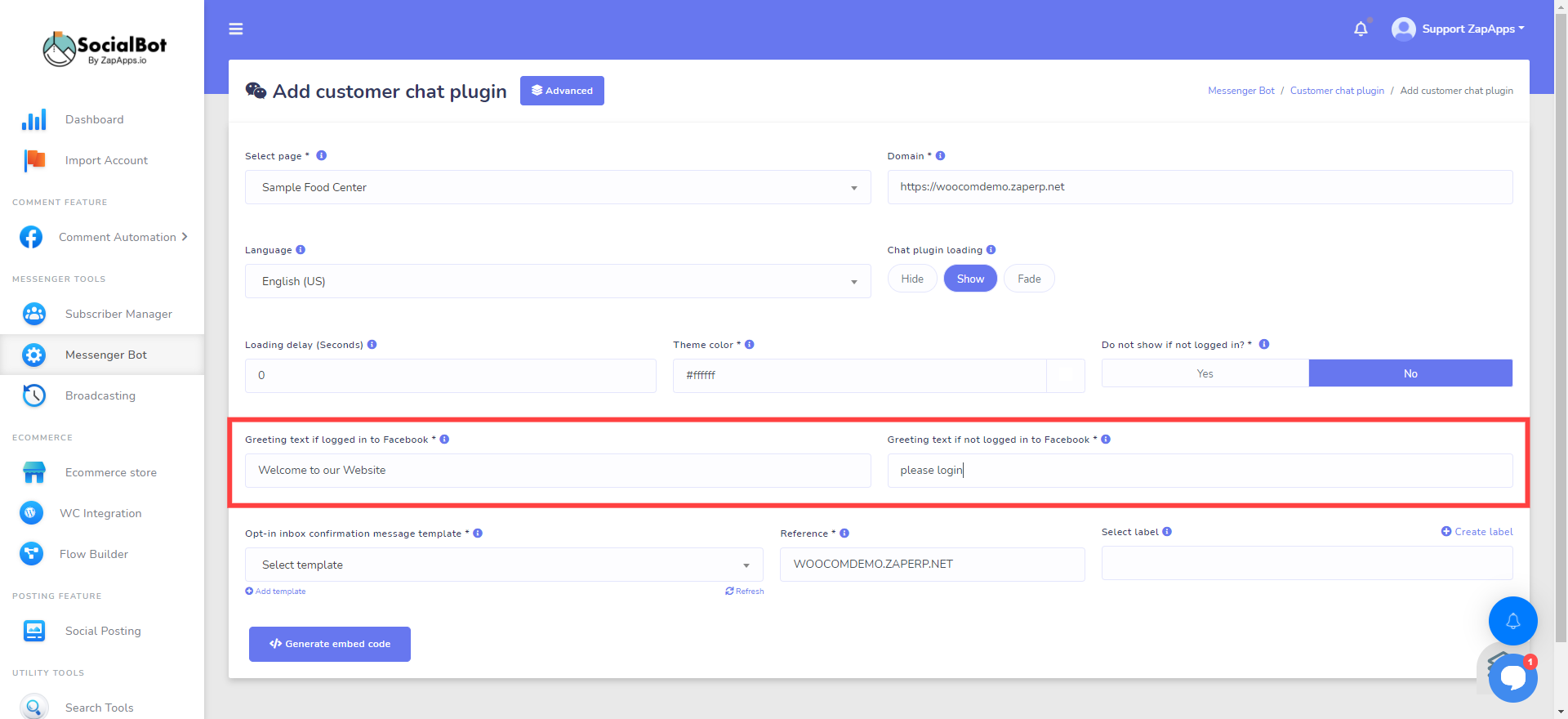 Step 6: Select the OPT-in template. If not created, then create OPT using the Add Template option. Then click on Generate Button.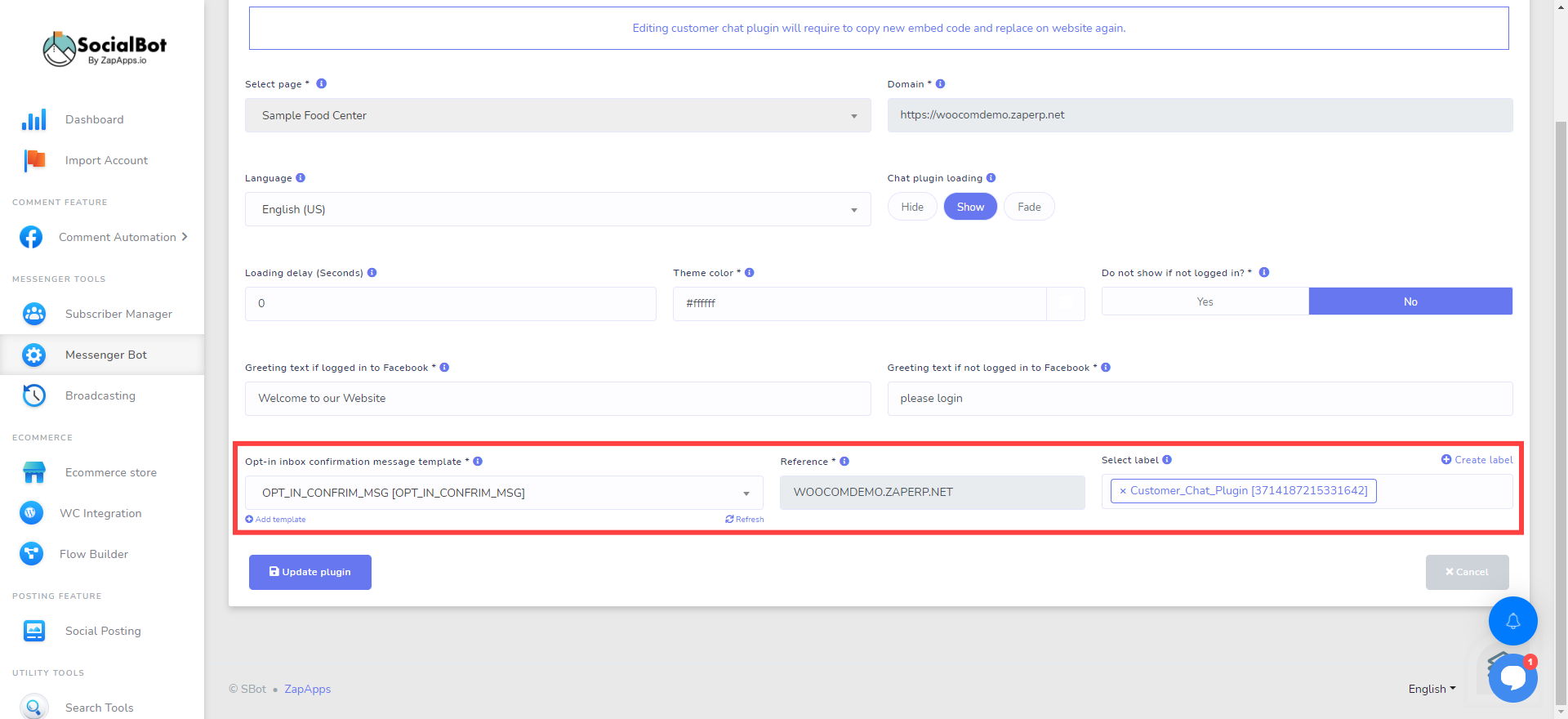 Step 7: Copy that embeds code to paste on the website.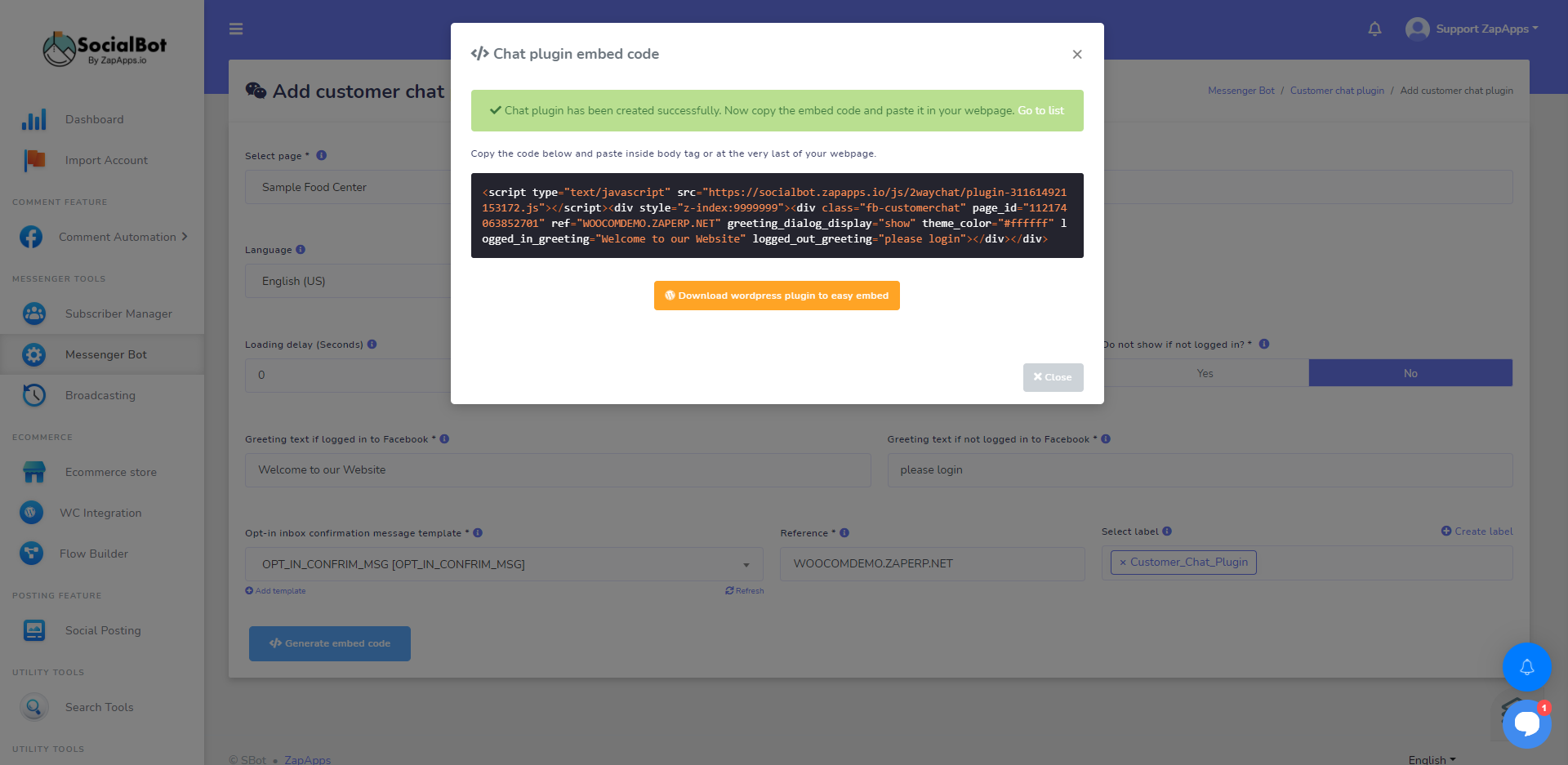 Now, log in to your website admin panel or go to website files where you can find the index file or main website home page file to put this copied code.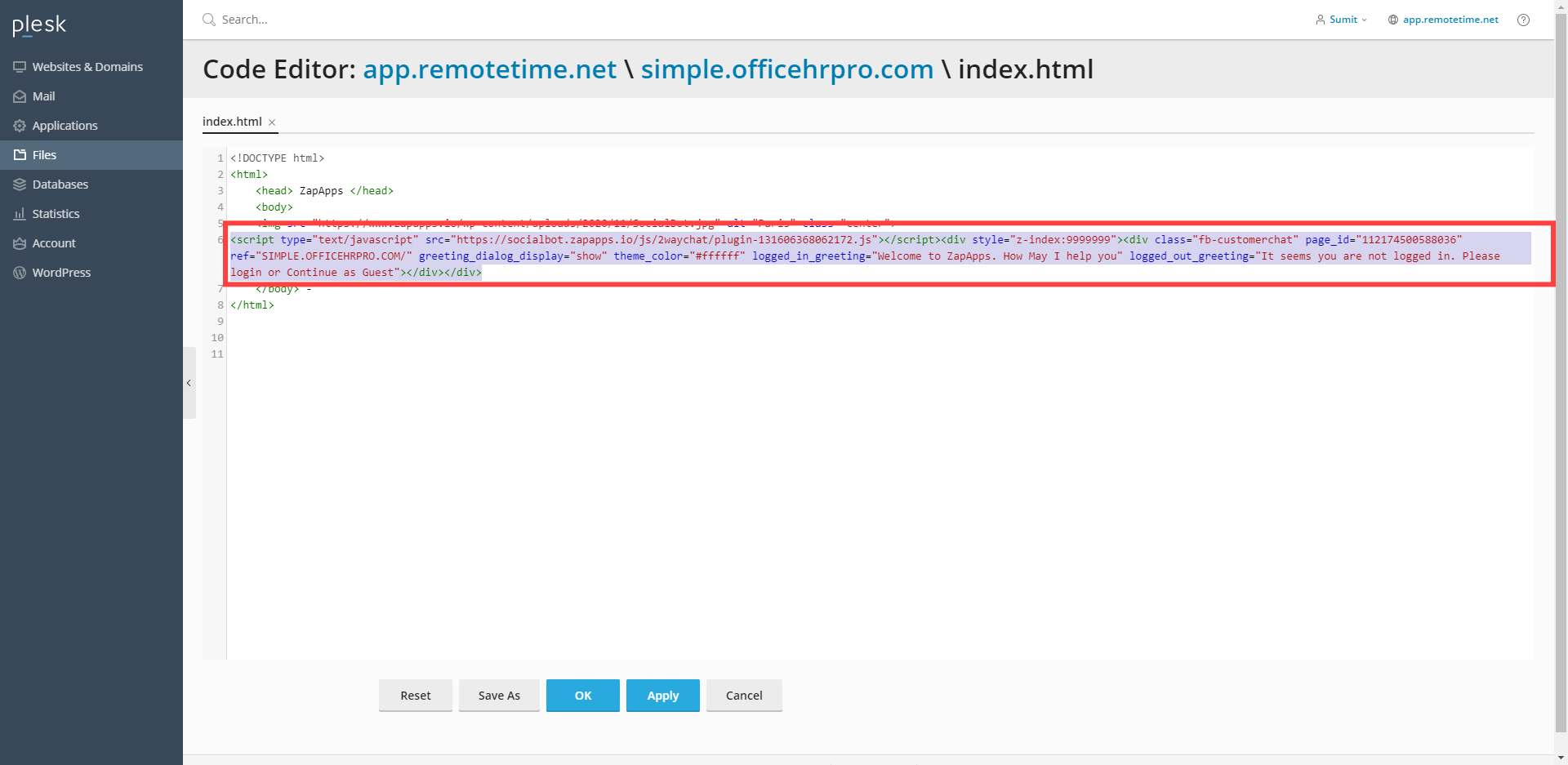 Great! You're ready to use SocialBot Facebook Messenger Bot.