In this article, you will get to know how to add an automation campaign.

Note:
1. you must have feature access.
2. Must be connected with Facebook and connected with Bot.
If not, please read this article.
You will see the list of posts you can enable and disable automation of comments and likes.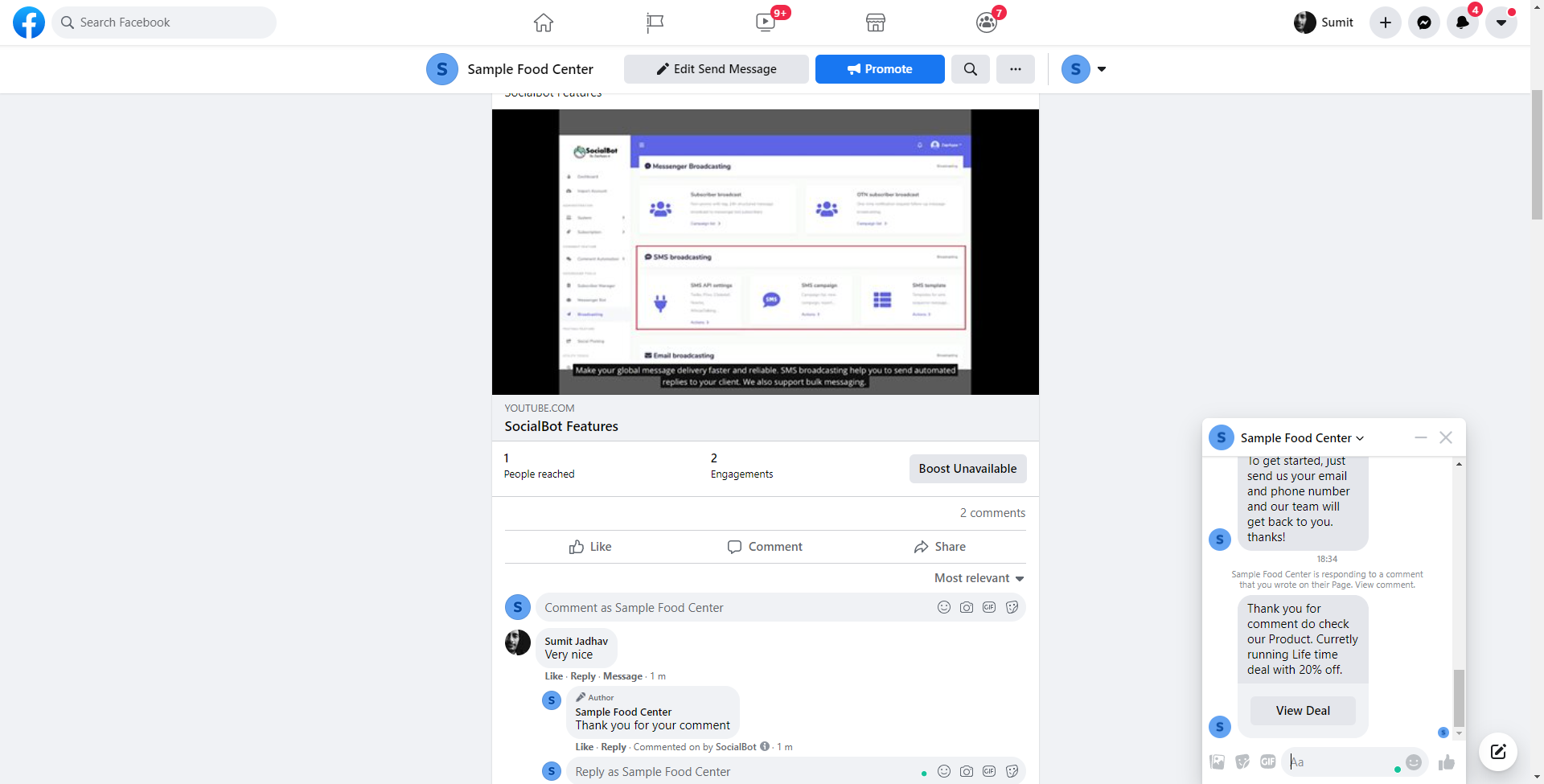 Click on the gear button you will see a list of options link following.
1. Enable auto-reply
2. Enable auto comment
3. Tag already enabled
4. Leave a comment now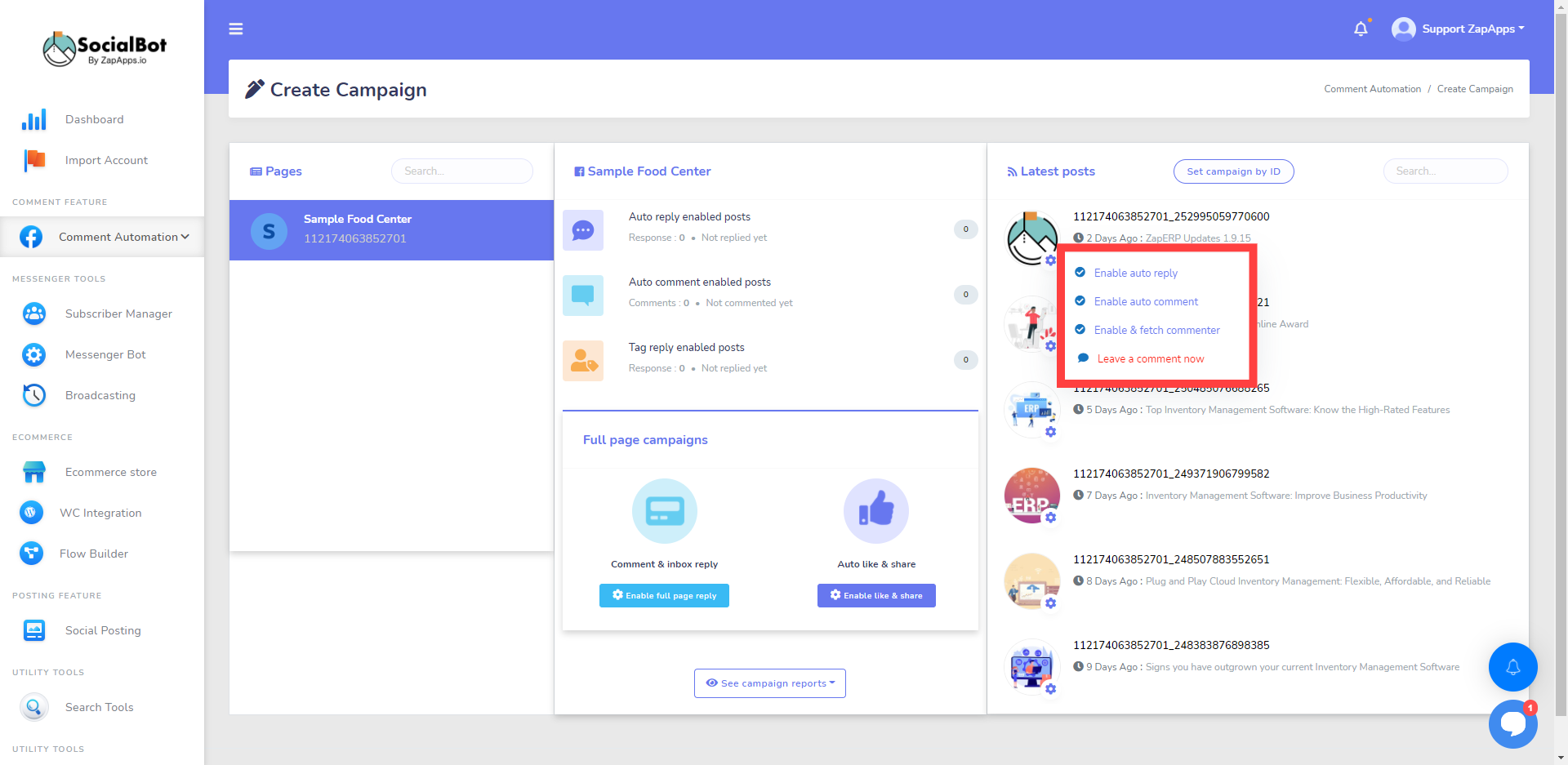 1. Enable auto-reply
Note :
If you have an Autoreply template ready, you can click on yes and select the template. If not, then you can check the following article on how to create auto-reply.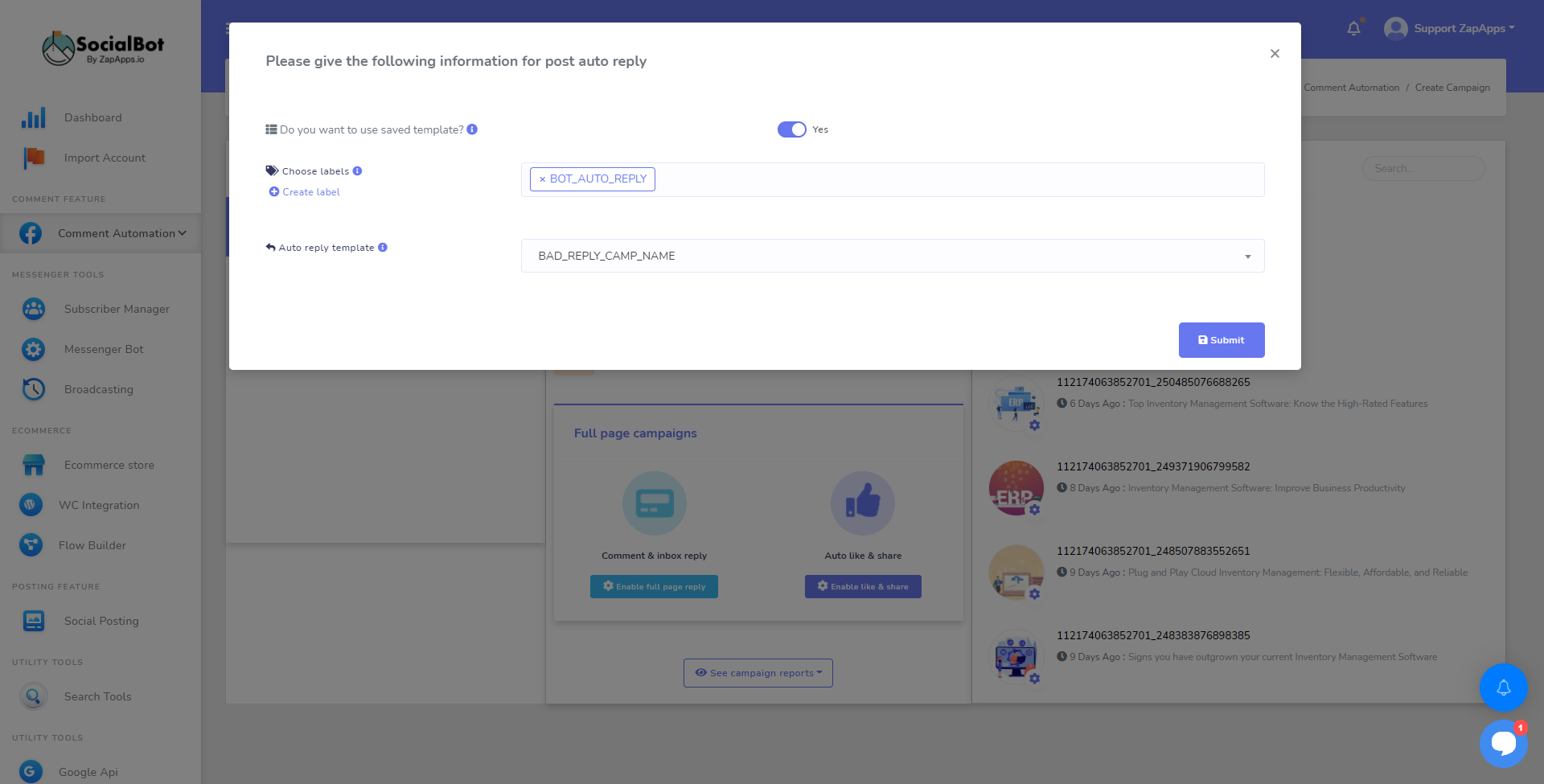 2. Enable auto comment
Enter your campaign name and select the auto-reply template.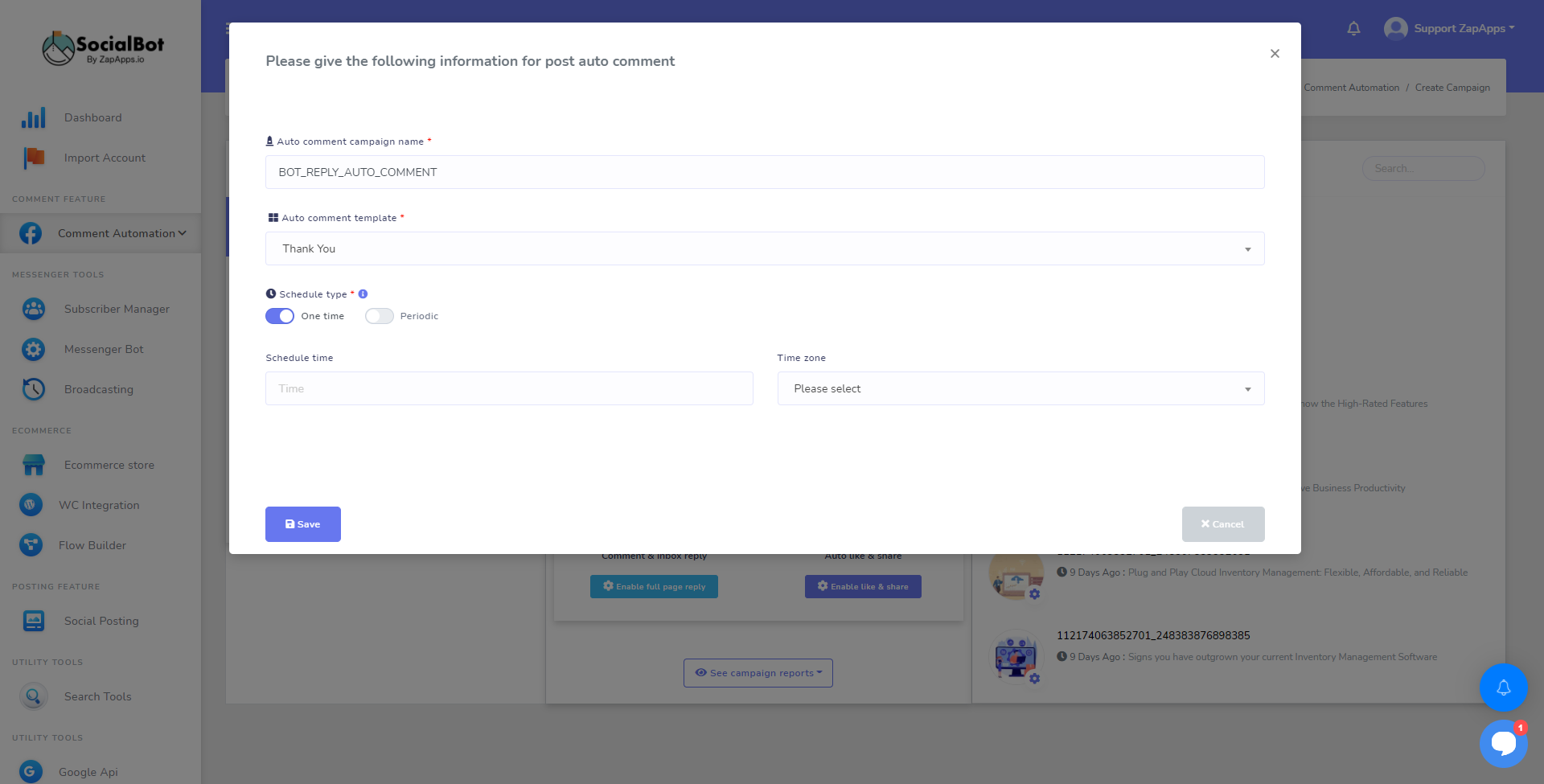 You can send a reply one time and periodically.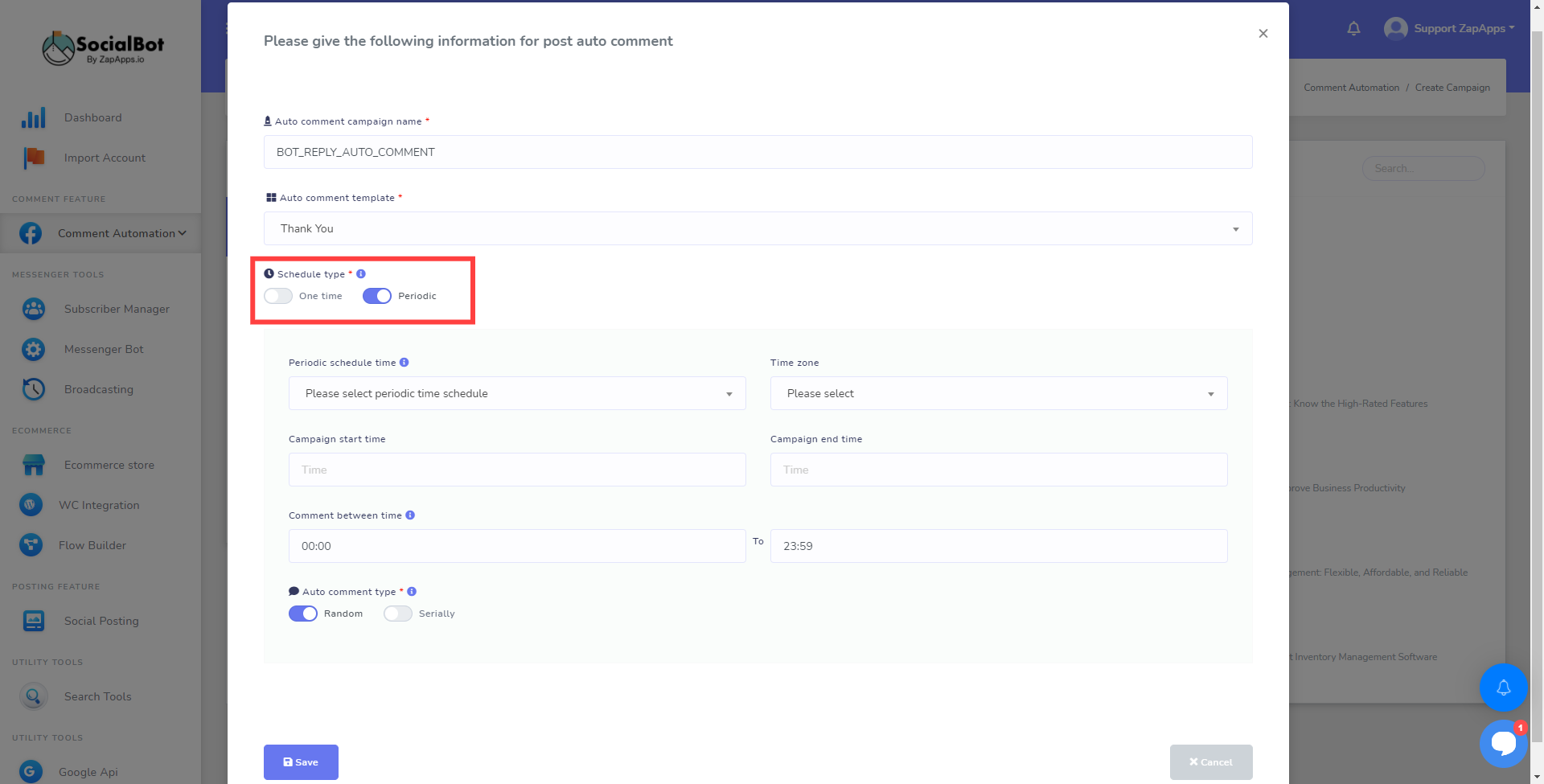 if you select for periodic, then comments will be delivered periodically
following are details about how to set it.

Periodic scheduled time:-
This option gives you time when you want to send comments, like in 24 hrs or 48 hrs. after that. You can select your time zone.
You must set the campaign time so that comments can be sent over the post. You can also set comment time when you also want to send comment flow how it will deliver random or serially one by one comment.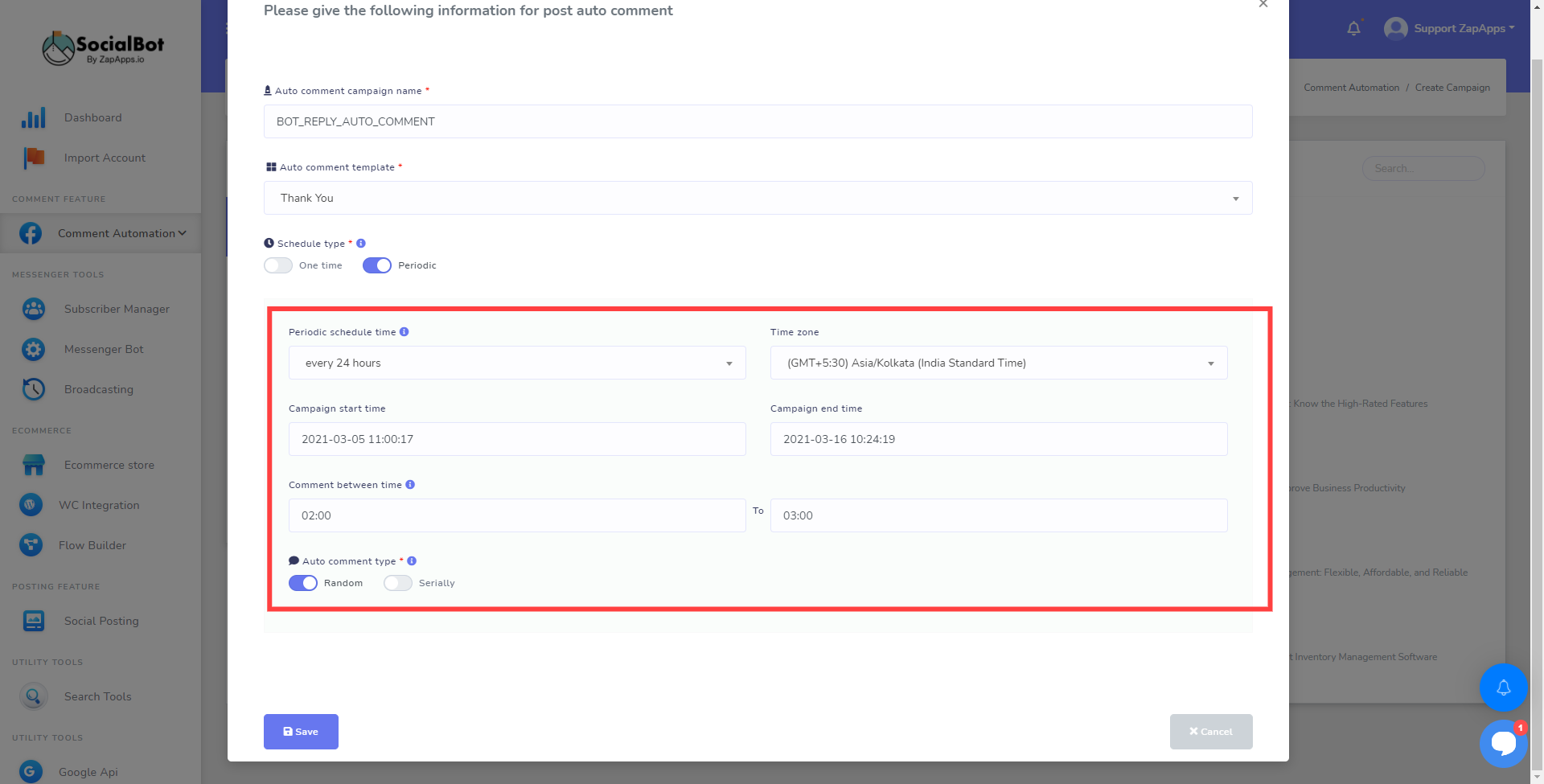 3. Tag enable or disable for Tagging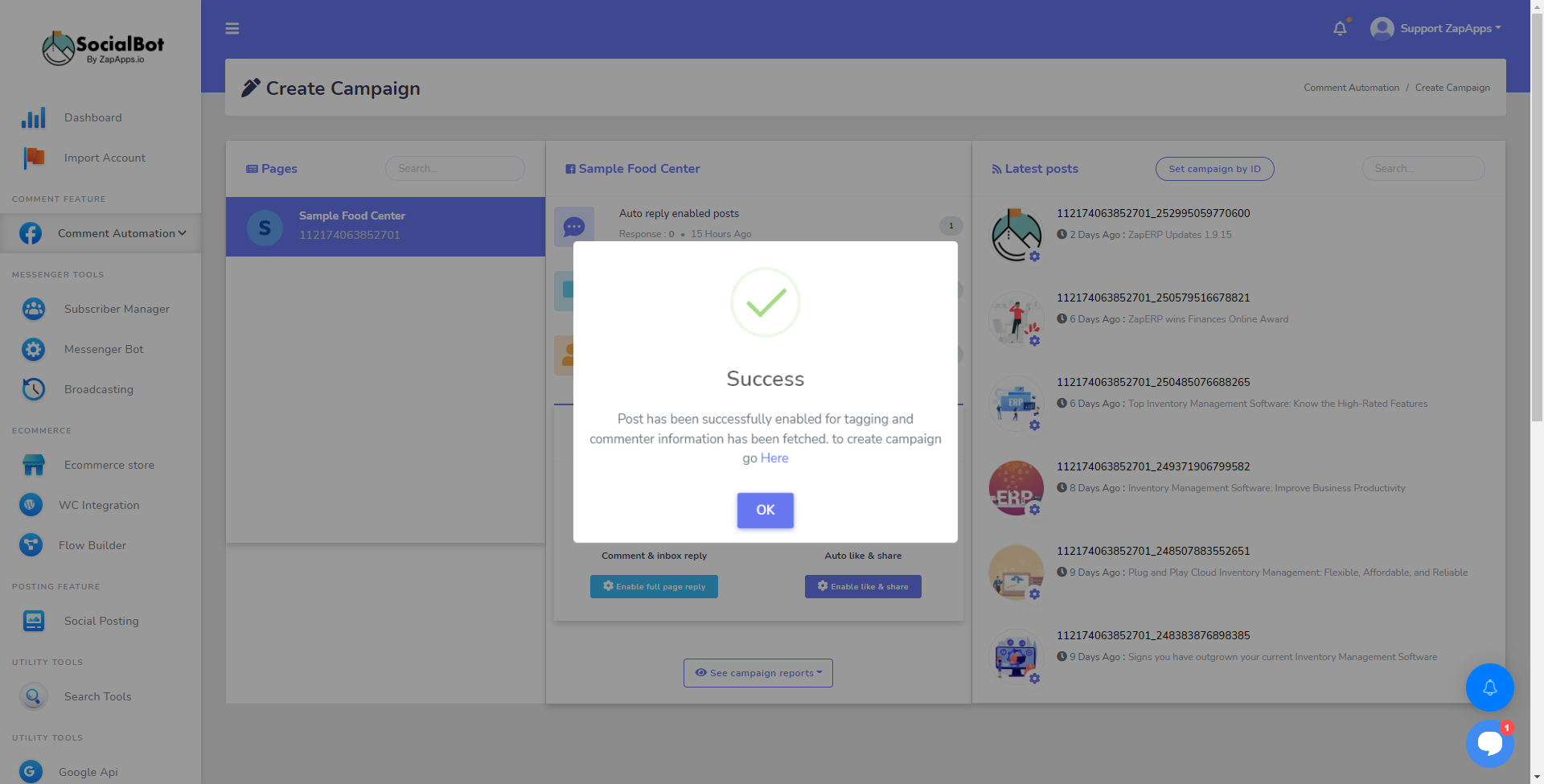 4. Leave a comment now
you can send a comment immediately on your Facebook post.
Great, your auto comment can run now. Just relax and enjoy SocialBot fluent service.