Facebook is one of the most popular social media platforms out there. It is also making it easier for businesses as it provides a necessary shortcut to ensure that clients can directly contact the companies of their choice, hassle-free, with this new Facebook chat plugin. In the earlier version, it was required to use the plugin. The client had to log in to their account. Most of them avoided it because, as an audience, we want to avoid unnecessary promotion messages that we know we will receive once you share your user ID. Also, despite being a popular platform, not everyone has an account. So, because of these reasons, the earlier version was not something people were very fond of. However, the new chat plugin comes with several benefits. What are they? Keep reading to learn more.
Benefits Of Facebook's New Chat Plugin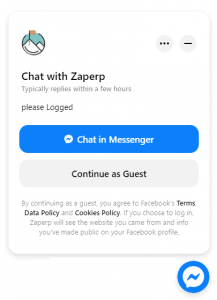 One of the main problems in the previous version was that the guest had to log in to ensure they connect with the business of their choice. However, Facebook realized its mistake and rectified it in the new version. Now, there is an option called "continue as a guest," which allows the user to chat anonymously if required, without sharing their credentials. The new version also comes with a user-friendly interface, making it easier for consumers to connect with businesses. Finally, in this version, the "live chat" feature is also enhanced, making the interaction easier.
Benefits of Integrating Message Bot With Facebook Chat Plugin

As a business owner, it is a mandatory chore for you to give out information about your product or service to your clients again and again because without that, how will you entice new users? Although necessary, it can be a taxing task and not to mention quite dull. Also, if you are hiring people to chat with your consumers, your cost goes up without a profit guarantee. And, as a business, investing too much money in hiring is not a wise choice.
However, when you integrate a message bot with a Facebook chat plugin, it can simultaneously chat with a plethora of clients. You can easily use SocialBot's messenger bot for your business as it is easy to use and gets the job done correctly. How can you do that? You will have first to add the Facebook chat plugin to your website. You can do this effortlessly via SocialBot's chat add-on. If you are new to this, you can always speak to your developer, and he or she can get it done quickly. You need to copy a single line of Javascript code from SocialBot and paste it on the theme header's theme header. Sounds easy, right? Because it is.
For a WordPress site, there are two methods on how you can integrate the SocialBot system into your site.
Method 1


Go to Messenger bot. There you will find an option called Messenger agreement. Click on that. Then Select the Customer chat plugin. Then create a plugin and finally copy the JS code. Next, go to the dashboard of your website. Click on Appearance, then theme editor, where you must choose the theme files, and you will notice an option called theme header. So here, paste the JS code you copied.
Method 2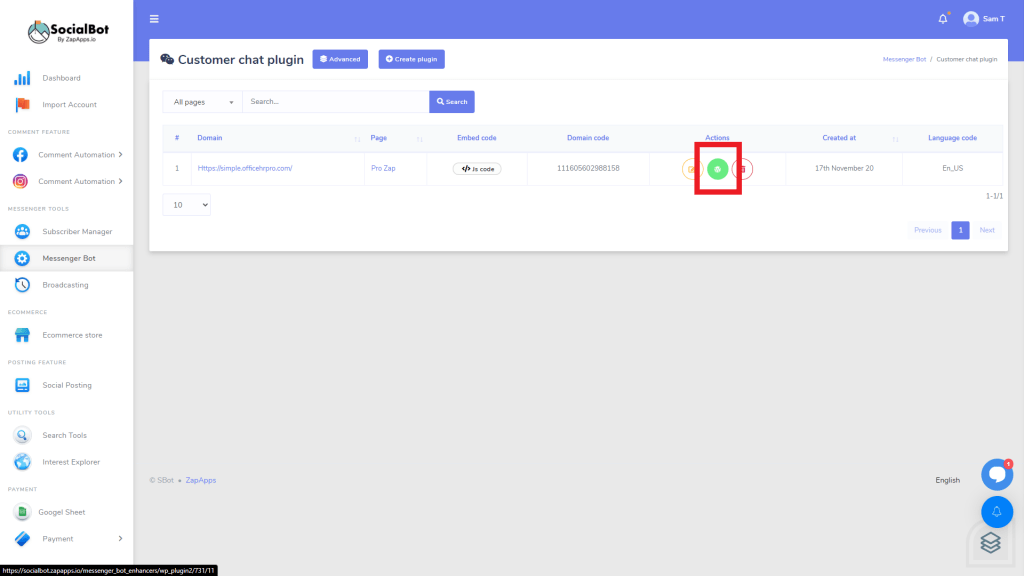 You can add Facebook's new chat plugin by downloading a WordPress' plugin from SocialBot, and then you can upload it to your SocialBot dashboard.
To ensure that you are simultaneously coordinating with all your clients, integrate SocialBot's messenger bot with your Facebook plugin. Once that's done, the message bot with start conversing with your clients via Facebook. And, since so many use this social media platform, it will act as an excellent benefit for you. Once the messenger bot is installed, you don't have to do much work. The bot will entice your consumers and turned them into loyal customers. Also, because of the new update from Facebook, you have room to attract consumers who are not on the said social media platform, broadening your horizons and ensuring more profit.